Sign up to receive this newsletter in your inbox. Read last week's newsletter here.
People learned about Putin's reported resignation through Supernatural memes. In today's Internet Insider:
Memes won the election week
What TikTok served one reporter over a week
Gap's extremely bad tweet
---
BREAK THE INTERNET
Memes carried everyone through this week
We're nearing the finish line. By the time you read this, Joe Biden will likely be called President-elect of the United States. He is projected to win Pennsylvania, which would give him the 20 electoral votes needed to get to 270. As it stands, Biden is likely to receive more than 300 electoral votes when all the states are called.
This was a very, very long week. A lot of people didn't get much sleep—namely, the ballot counters and broadcast journalists who reported on the counting. Tuesday feels like years ago. But what really got us through the last leg of this race were the excellent memes. People really published some of their best meme work in the last 24 hours. 
It all began when the mail-in ballot counts started pouring in, and people felt hopeful for the first time in a while. (See our meme of the week section below.) Then Nevada's painfully slow ballot counting became another moment to collectively joke about. Other notable election memes: electoral college maps, Steve Kornacki fancams, Sesame Street's Count von Count counting the ballots, Philly/Gritty memes, and obligatory Death Star references. Thanks to the internet for giving us a lot to laugh about at the end of a traumatic year. 
—Tiffany Kelly, culture editor
---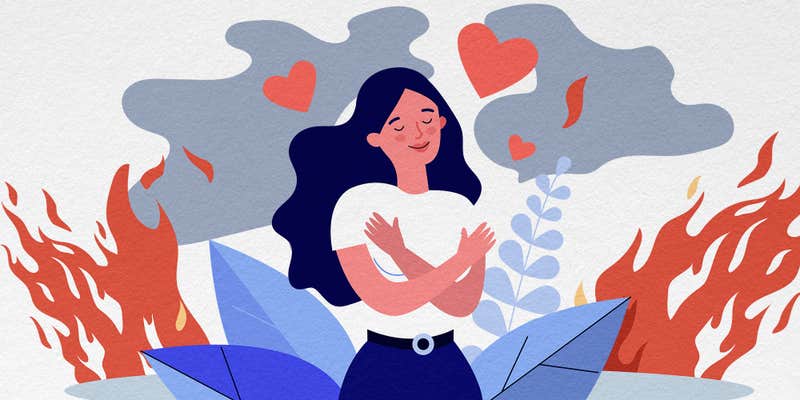 SPONSORED
A self-care guide to surviving the election—and its aftermath. Read more.
---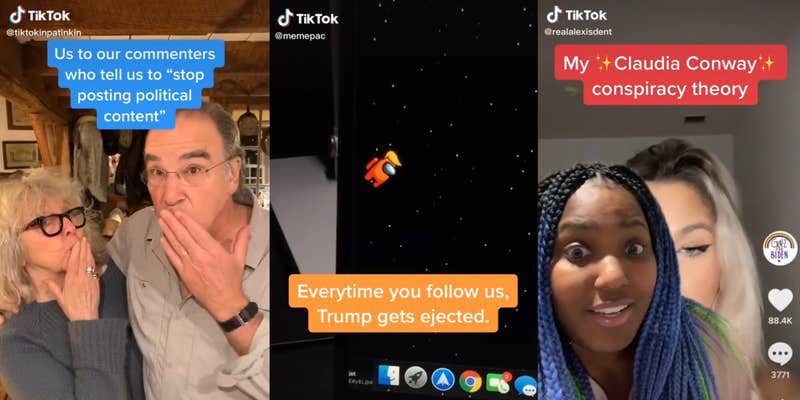 THE FEED
Here's what TikTok served me in a week
I don't comment on or like TikToks. I am but a simple scroller. My FYP has, for the most part, been blissfully devoid of political content, but I suspected the week before the election might be different, and that misinfo might be more rampant. Without actively seeking out or interacting with any political content, here's what started showing up in my feed. 

Monday
One of the first things I saw was Mandy Patinkin and his wife Kathryn Grody, who arrived on TikTok earlier this month, in the wake of the Ocean Spray wave, and quickly started using the platform to engage with voters, using TikTok trends and dances. 

Tuesday
I was fed more of a spectrum, seeing both pro- and anti-Trump videos. One TikTok from Maren Altman assessed Trump's health through his astrological chart. Altman, whose videos focus on astrology, tells the Daily Dot one of her TikToks was flagged for "inaccurate information," but says she was "only predicting, not making clear claims." (She didn't state which video it was.)
Read the full article here.
—Audra Schroeder, senior writer
---
RECOMMENDED
---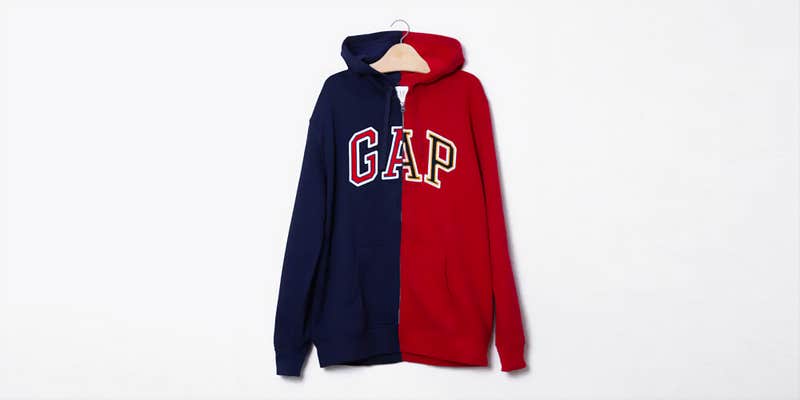 BAD TWEETS
Everyone hated Gap's unity tweet
Sometimes when a really bad tweet is posted to the feed, you can kind of see how someone down the marketing or social media management chain might have pitched or designed it with good intentions. But in the case of the Gap's attempt to close the ever-increasing political divide in the U.S. the day after Election Day, you have to wonder who the hell thought it was ever a good idea.

Within a couple of hours, the retail giant removed the tweet for reasons that soon became abundantly clear. (The tweet is archived here.)

First, let's look at the text of the tweet. Tapping into a bit of the uncertainty about who will lead the U.S. for the next four years, it reads, "The one thing we know, is that together, we can move forward" and is accompanied by blue and red heart emoji.
Read the full article here.
—Michelle Jaworski, staff writer
---
MEME OF THE WEEK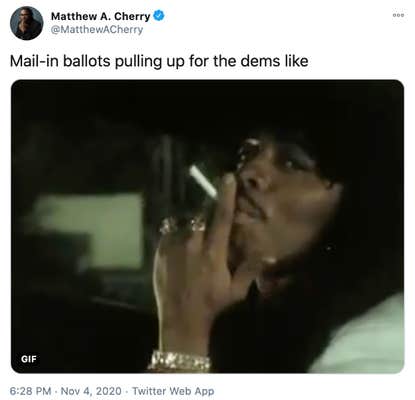 Mail-in ballots: late but worth the wait.
---
WORK SLACK
"Can we not do necromancy right now? Or at least wait until Nevada is counted?"—Jason Reed, art director, responding to this story.
Whispers from the office
---
Now playing: The Kinks — "Tired Of Waiting For You"