Some people will spend Election Day obsessively watching the news and waiting for the electoral vote count. Others will find peace doing anything but watching election coverage. Or, depending on the outcome, maybe you'll want to do both: watch results on election night and then binge-watch your favorite show. Either way, this is a good time to queue up some comforting entertainment. Here's our staff picks for titles that will (hopefully) provide a needed distraction after you cast your vote.
---
What We Do in the Shadows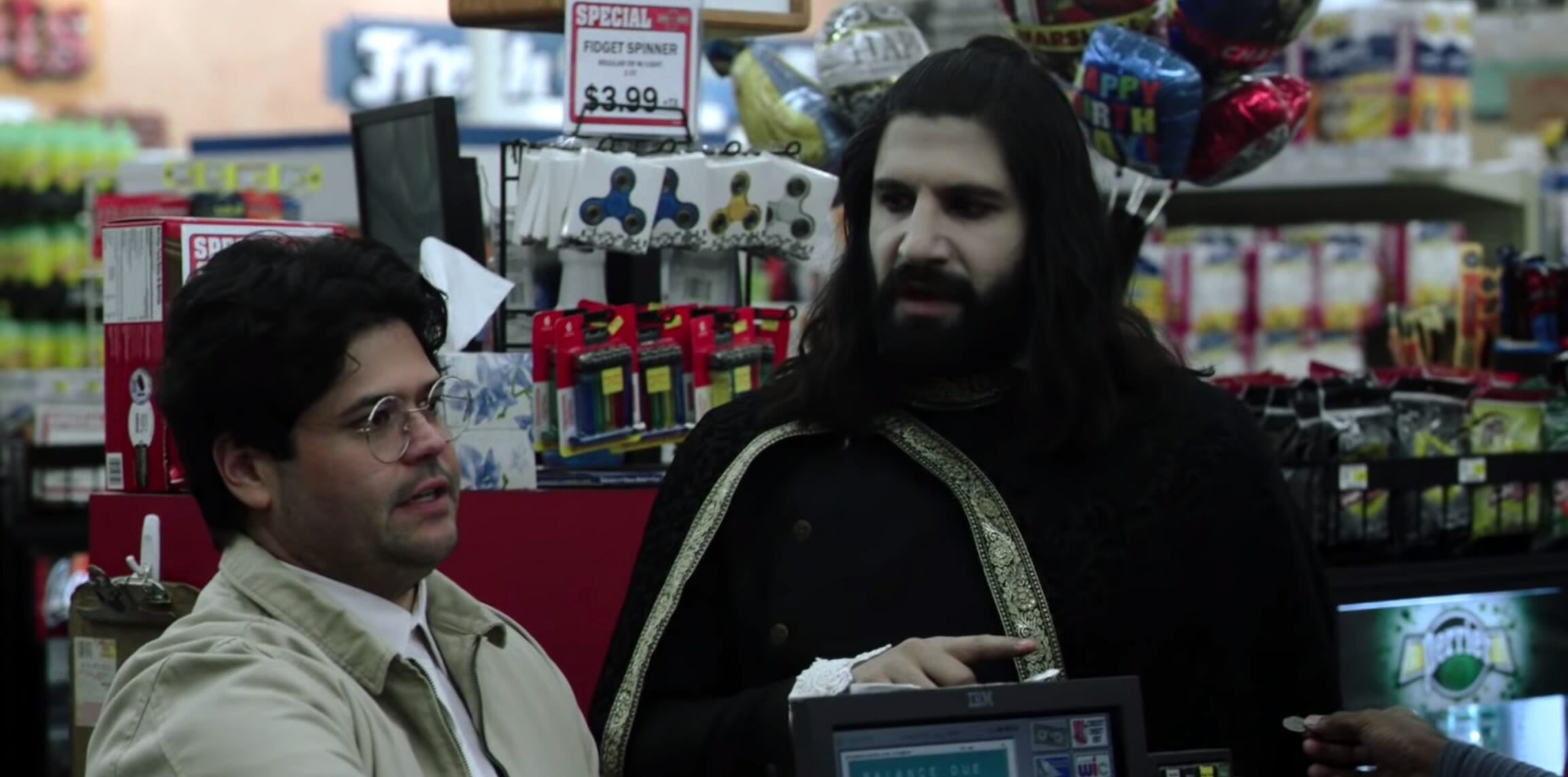 Streaming: Hulu
Taika Waititi and Jemaine Clement's 2014 mockumentary about the lives of a pack of vampires living together in modern-day Wellington is pretty much perfect, so when FX announced a new TV show based on the movie, people were initially cautious. Fortunately, What We Do in the Shadows turned the script on its head by moving the vampires to Staten Island, adding a woman to the motley crew, and introducing a new type of vampire to let the show stand on its own.
Instead of New Zealand, the unseen documentary crew follows a pack of vampires who live on New York's Staten Island. Living in the vast Staten Island mansion is Nandor the Relentless (Kayvan Novak), the uptight leader who once ruled a kingdom; married couple Laszlo Cravensworth (Matt Berry) and Nadja (Natasia Demetriou), whose love of and annoyance with the other is ever-eternal; Guillermo (Harvey Guillén), Nandor's longtime familiar who wants to be turned into a vampire one day; and energy vampire Colin Robinson (Mark Proksch), who sucks the energy out of humans and vampires alike every time he enters the room. Together, they're tasked with taking control of the "New Country"—or at least Staten Island, something that's much harder than it looks for vampires who can barely function in this millennium.
WWDITS isn't just a smart reimagining of the ideas that Waititi and Clement (who are both involved with the show) first explored in their film. But it does so while emerging from the shadow of its predecessor with some of the best comedy actors on TV for a show that's also funny as hell. I can't remember the last time a show made me burst out laughing this much in such a short span of time. —Michelle Jaworski, staff writer
---
The Great British Baking Show
Streaming: Netflix
Is The Great British Baking Show (or The Great British Bake Off, as it's known in the U.K.) basic? Most definitely. But it's a classic comfort show for a reason. When the main mode of most U.S. reality competitions—even the food-based ones!—involve clear-cut villains or interpersonal drama, the overwhelming niceness of GBBS can feel downright revolutionary. The drama of GBBS doesn't come from contrived rivalries or who can sabotage who; oftentimes, contestants will offer to help one another if they're in need of it. It comes from the bakes themselves, which are often dependent not just on a baker's talents but also on factors they only have so much control over such as how much their dough proves. And thanks to airing on PBS and streaming on Netflix, it's gained a huge following in the U.S.
Eleven seasons in, there have been more than a few bumps in the road between a move to Channel 4 from the BBC, new hosts, and new judges, and some of the challenges the contestants have made are downright cringe-worthy or unintentionally frightening. The current season of GBBS has sparked plenty of discourse about whether it's still good, in need of saving, or is somewhere in-between, but for me, it's still comforting to know that there is one constant in my weekly schedule. (Plus, it's featured some great baking inspiration in quarantine.)
If you're caught up on all of GBBS's main feed, it's still a great gateway drug to other wholesome shows to watch. Have you checked out Beginnings, aka the one season that's separate from the rest? The holiday specials? What about Masterclass, where judges Mary Berry and Paul Hollywood recreate some of the show's challenges? Or Nadiya's Time To Eat, the new Netflix series from the show's most beloved winner? Or if you want that comfort but don't mind watching it with something other than baking, The Great Pottery Throw Down fits right into that mold. (More below.) —M.J.
---
The Great Pottery Throw Down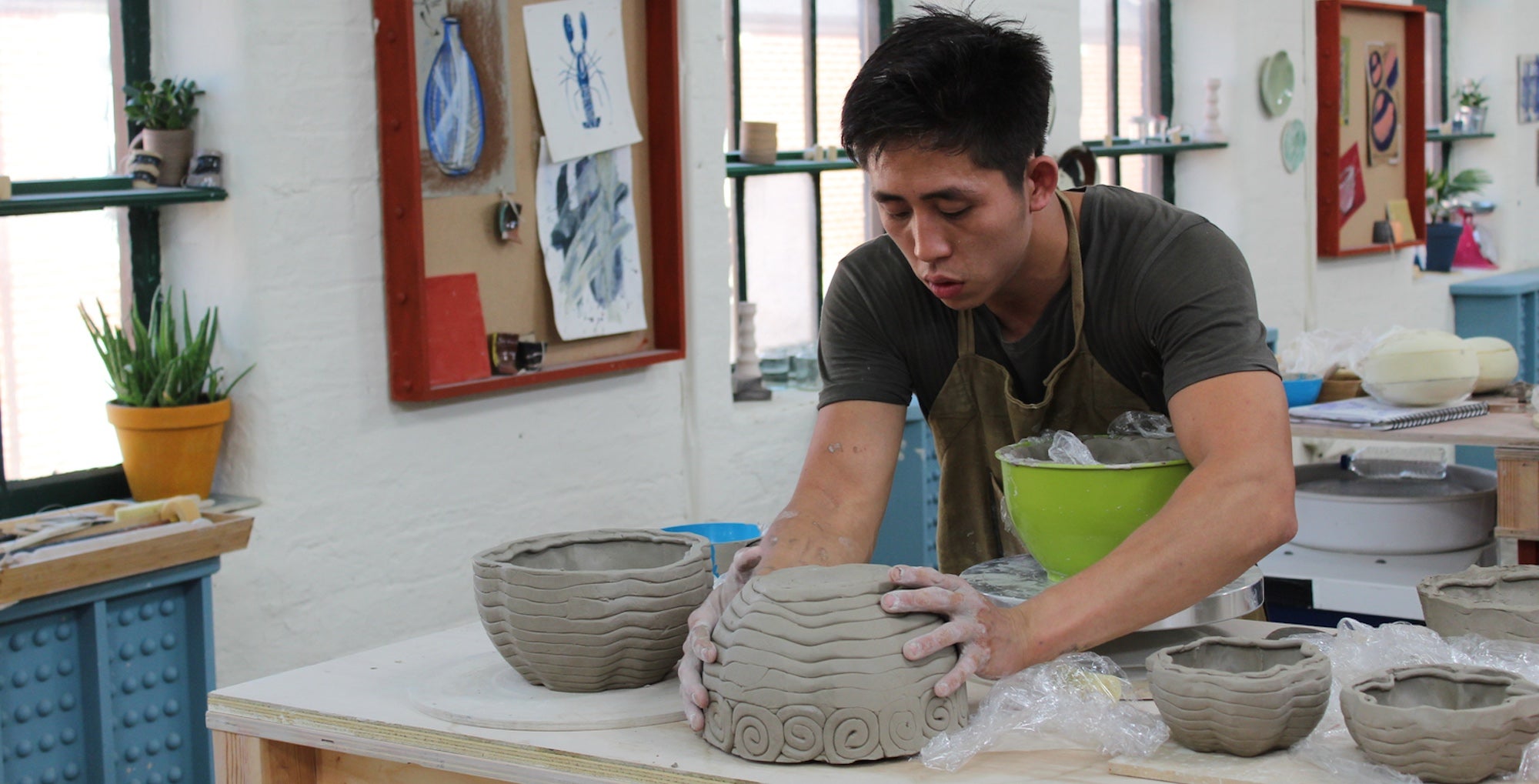 Streaming: HBO Max
If you've consumed every gluttonous second of The Great British Baking Show and wondered what the contest would look like if Paul Hollywood wanted to really get his hands dirty, HBO Max has your answer: The Great Pottery Throw Down.
Three seasons of the contest landed on HBO Max in September, and it's been a pure new addition to my streaming rotation in the last month. Each season closely follows the tried-and-true Great British Baking Show recipe, from the judge dynamics and relatable host down to the three-challenge structure of the episodes and charming British contestants with varying degrees of expertise. (It even changed networks between seasons 2 and 3, so you'll face the familiar challenge of getting to know a new judge and host part way through your binge.) The showstopper bake becomes the main make, the technical challenge a spot test, but your brain will easily translate the terminology as you watch fantastic creations form before your eyes.
It's an educational experience too, as the episodes clearly explain the potential pitfalls of different types of clay, glaze, and firing techniques. The show's secret star is kiln man Rich, who carefully shepherds the potters' works through each step in the firing process.
Because I'm not a contestant on a four-hour deadline, I can confidently say the most stressful part of each episode for me is the bowl in the opening credits spinning out of control on the wheel. Even when pots explode or handles break off, the potters have a very Zen attitude about it all, accepting that the "kiln gods" just sometimes aren't on their side. Best case, you might adopt something of that attitude about the rest of the stress in the world right now. Worst case? Welcome to a very messy new hobby. —Monica Riese, director of production
---
Yummyboy
Streaming: YouTube
You might be at a place where even following a narrative is too much. Give yourself a little break with Yummyboy, a YouTube channel devoted to Korean street food vendors and the artistry with which they work. There's no music and rarely narration, just the natural sounds of the grill, people walking by and traffic. I like to put on some ChilledCow or NEOTIC for background, but you do you.
I started with Tornado omelette rice, and it changed the way I approach eggs altogether. From there I spiraled off into a travel-foodies ASMR paradise. Noodles, dumplings, burgers, deep dish "Chicago" pizza, a giant 60-egg omelette, dragon's beard candy, and "egg bread with bacon" will give you an idea of what to expect from Yummyboy's weekly excursions.
He also features traditional foods and videos detailing both the basics, such as "tofu made in the traditional way" and higher-skill demonstrations of other Asian cuisines, from Thailand to Taiwan. Kick up your feet and watch them make some amazing cheesy garlic bread while you take a break from the nonsense. Hungry yet? —Jason Reed, art director
---
Paterson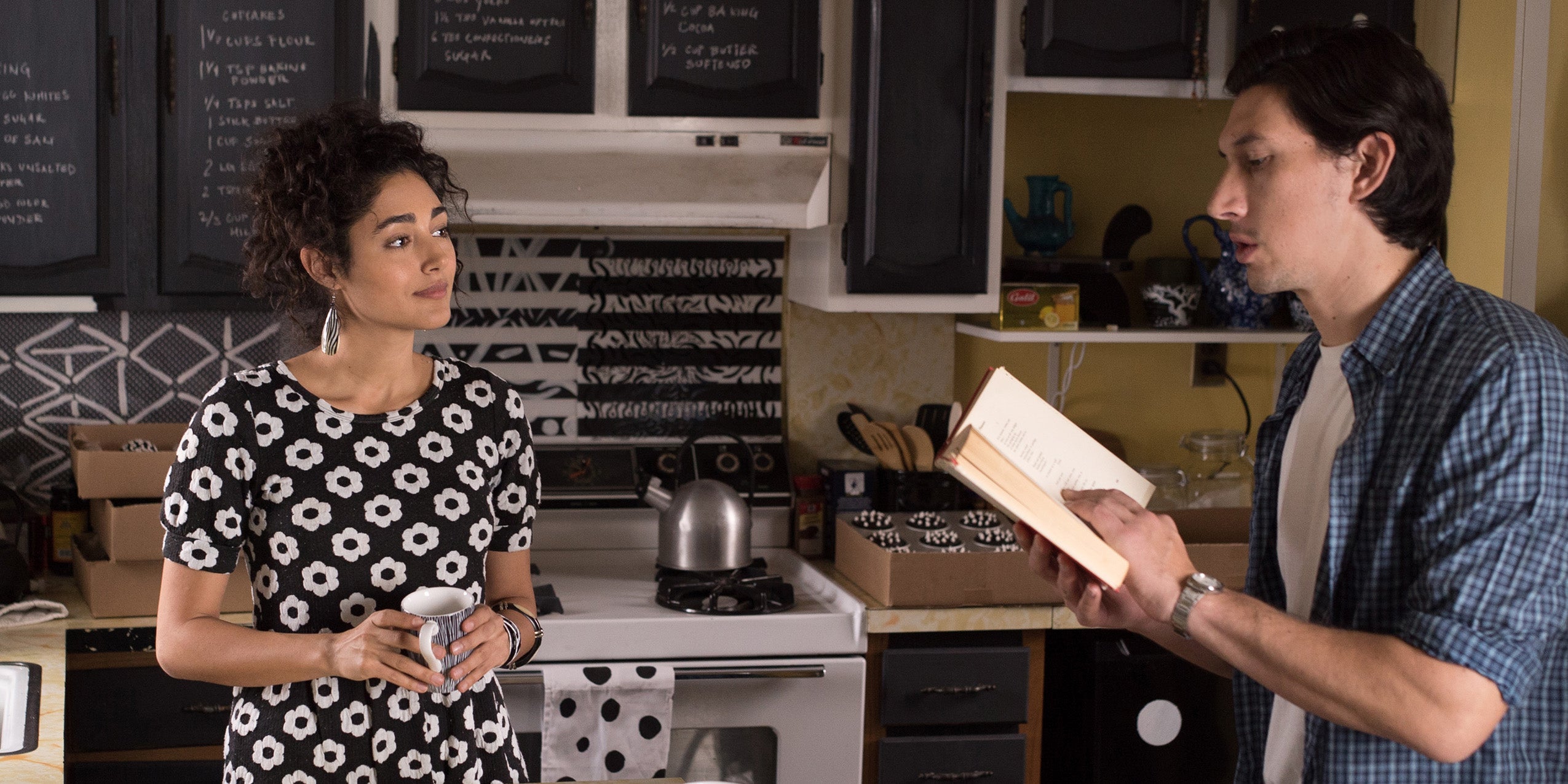 Streaming: Amazon Prime
I don't like "feel-good movies." Upbeat comedies and schmaltzy sentimentality rarely make me feel better in times of stress. Paterson, however, offers a different kind of soothing charm. Directed by acclaimed indie filmmaker Jim Jarmusch, this movie is incredibly chill. So chill that when I watched it with a friend a few months ago, she kept asking when the twist would arrive.
There is no twist. Paterson is simply a week-in-the-life story about a bus driver (Adam Driver) and his wife (Golshifteh Farahani), living a quiet but fulfilling life together in the city of Paterson, New Jersey. Adam Driver's character is reserved but friendly; a relaxed and likable guy who secretly writes poetry in his spare time. His wife flits between kooky artistic projects, and the pair of them are very much in love. And that's it! A beautiful movie with virtually zero conflict. —Gavia Baker-Whitelaw, staff writer
---
Hereditary
Streaming: Amazon Prime, Kanopy
Looking to reroute your twitchy anxiety in a different direction? Look no further than Hereditary, the nail-bitingly stressful horror movie by writer/director Ari Aster (Midsommar). Combining a gripping family drama with an Exorcist-style demonic possession story, Hereditary stars Toni Collette as an artist and mother to two teenagers.
Struggling with the recent death of her abusive mom, she has an increasingly contentious relationship with her kids. With exquisite skill, Ari Aster uses every trick in the book—jump scares, carefully-timed violence, gaslighting, supernatural horror, eerie dollhouses—to ramp up a nauseating sense of dread, exploding in a compellingly disturbing finale. One of the best horror movies ever made. —G.BW
---
Evil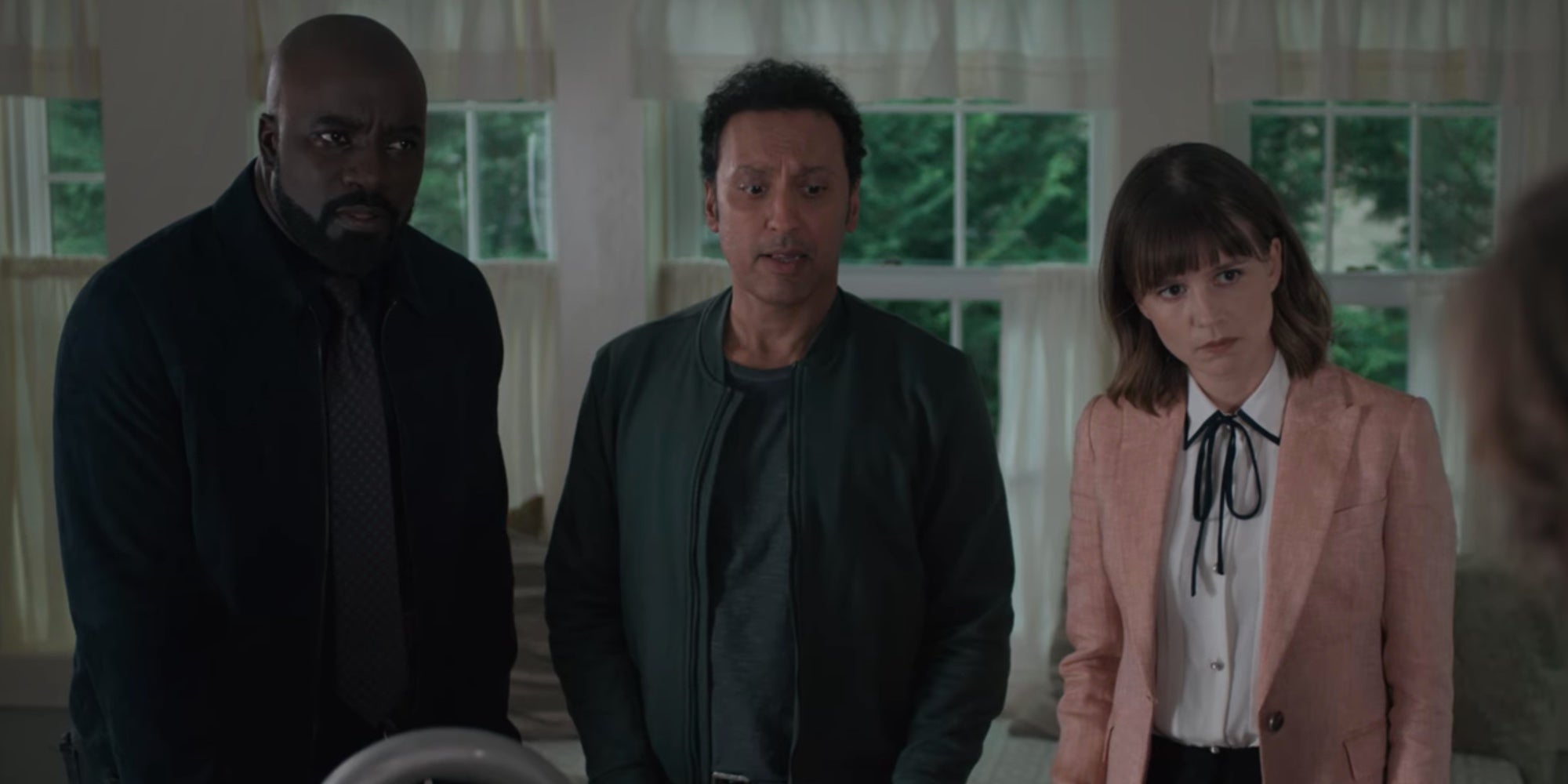 Streaming: Netflix
This is one of those series I initially overlooked because I thought it was another generically named Netflix original. But it actually first aired on CBS last year, and just hit Netflix last month, hence the wave of people tweeting about how great it is (and the show lingering in the platform's top 10.) Evil is a crime procedural from Robert and Michelle King (The Good Wife) but it takes an inventive approach to the episodic format. Forensic psychologist Kristen Brouchard (Katja Herbers) reluctantly joins up with priest-in-training David Acosta (Mike Colter), and his tech-savvy partner Ben (Aasif Mandvi) to assess cases for the Catholic church. If you're an X-Files fan, you'll find something comforting here, though "I want to believe" isn't as cut and dry. Is someone possessed or are they just a psychopath? Is it a miracle or racism? A haunting or a hacker? It's more effective as a document of people exchanging points of view—and a lens into the banality of evil. —Audra Schroeder, senior writer
---
The Endless Honeymoon Podcast
Streaming: Apple Podcasts, Stitcher
Moshe Kasher and Natasha Leggero have been my comedian check-ins for almost the entirety of COVID-19, and they've helped me feel less isolated, more hopeful. Each week, the married comedians give relationship and life advice to pre-selected callers, accompanied by other comedians' solicited (and usually sound) advice. It's an updated version of Loveline, with a more thoughtful and culturally aware panel, and a continuation of 2018's The Honeymoon Stand Up Special. Chelsea Peretti is my favorite default therapist (start with "Coyote Dick"), but Beth Stelling, Tiffany Haddish, and Anthony Jeselnik also provided memorable shows during the pandemic. —A.S.
---
The Queen's Gambit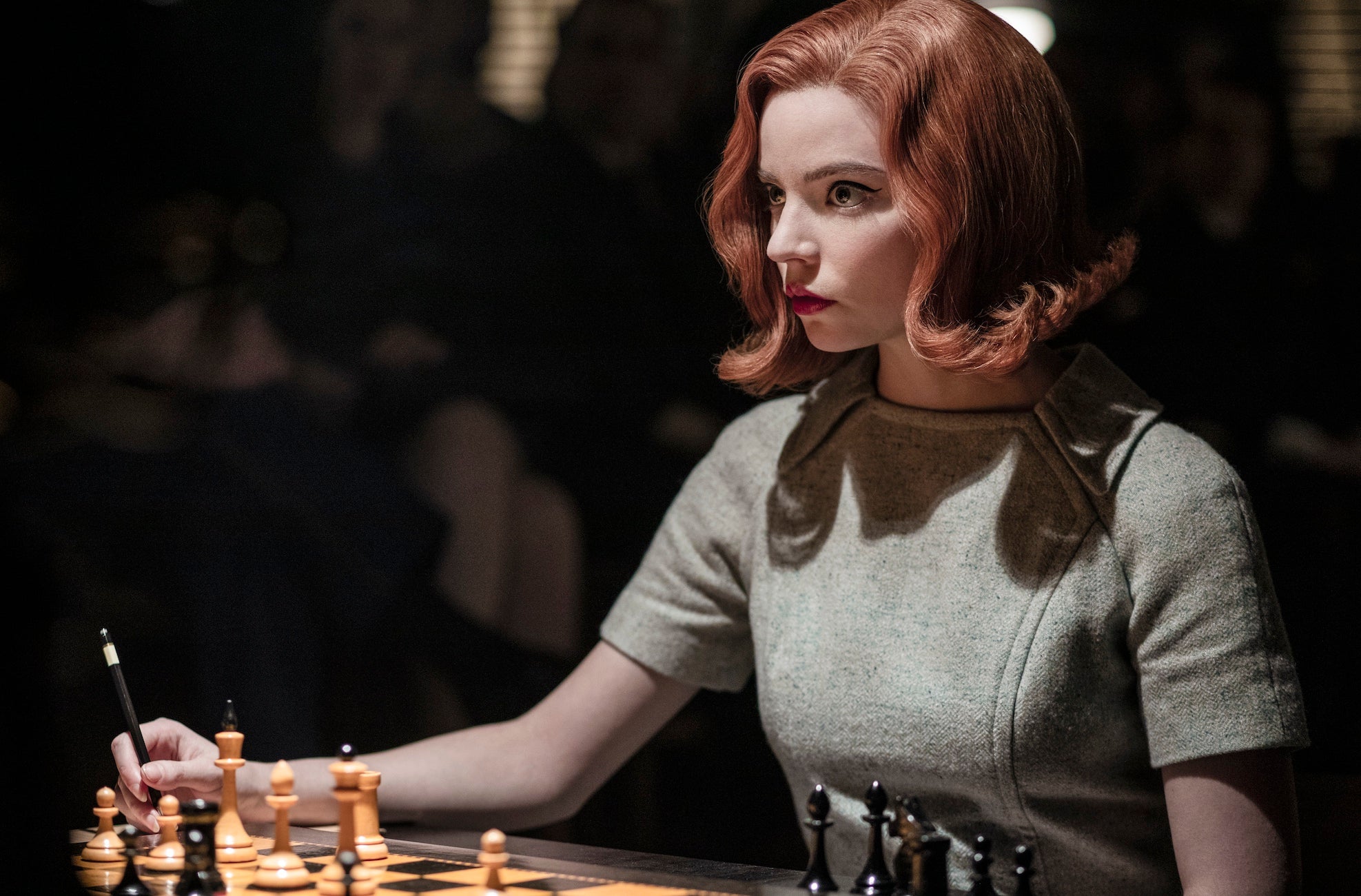 Streaming: Netflix
I've never had much of an interest in the game of chess, but I was completely enthralled by The Queen's Gambit, a new Netflix miniseries. Based on the 1983 novel by Walter Tevis, it follows a young American woman chess prodigy, Beth Harmon (played by The Witch's Anya Taylor-Joy with a startling intensity), from her life as an orphan to her rise as a celebrity chess champion. Although it's fiction, Beth's character and the setting felt so real that I would have believed it was a biopic. The Queen's Gambit excels at showing Beth's struggles with anxiety, as well as drug and alcohol addiction. She is deeply passionate about chess, but her childhood trauma also weighs heavily on her. The story could be considered alt-history, but it's the good kind. Ultimately, it's a welcome distraction to delve into the world of competitive chess for seven hours. The gorgeous sets and costumes also help. —Tiffany Kelly, culture editor
---
More essential culture reads
---