Warning: This newsletter contains spoilers for Enlightened. Catch up here with Streaming TV Party's previous newsletters—and sign up to receive the best of the internet straight to your inbox.
---
STREAMING TV PARTY
'I have a plan'
"If you're feeling like I feel throw your fist through the ceiling/Some people call it crazy well I call it healing." —AWOLNATION, "Burn It Down"
Well, we've made it to the end of season 1, as the country awaits the fate of the presidential election and deep breaths turn to clenched jaws. Enlightened's final episode, fittingly titled "Burn It Down," is instructive: If you want change, you have to use your anger accordingly.
When Amy tells Tyler, "This company is sick," it's not hard to extend that observation to our country. Doomscrolling, division, and disappointment can be paralyzing, but if there's one thing that Enlightened is insistent about, it's that you can't give up, even if you're mocked for trying.
I was very naive last week when I asked if Damon would be civil. He was of course a major asshole about Amy's presentation! But this embarrassment in front of colleagues gives her new purpose and sets in motion her plan to hack into company emails and seek out corruption at Abaddon. Well, with Tyler's help. Despite their conflict in last week's episodes, Tyler caves and gives Amy his password, which also reveals why he was put in Cogentiva: He's on probation for hacking a previous co-worker's emails. (Tyler's password, while not at all secure, is peak Tyler.)
The finale also neatly links back to the pilot: Levi asks Amy for help getting sober and she sends him to Open Air. Amy wears the same yellow dress from the pilot, but by the end of the episode, she's shed that color and settled into a dark green power suit.
---
SPONSORED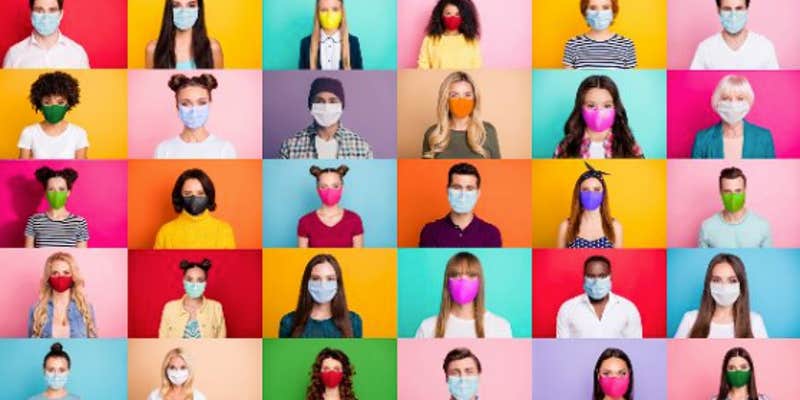 It's a good thing that masks are more common out in the wild these days––after all, they do protect us from nasty COVID germs. But now that we're in this for the long haul, you might want to learn more about the mask you're wearing. Not all masks are alike, and the last thing you want is to think you're protecting yourself and end up sick. Read more.
---
The penultimate surprise
Enlightened continues to play with episodic expectations. After an early-season road trip, the second-to-last episode is finally a Helen episode.
And what a change of pace. For eight episodes we haven't been sure what to make of Helen; she doesn't quite trust Amy, but why? Just as Amy's workplace drama ramps up, we're given an entire episode (mostly) away from her, and instead, we see what Helen does all day. It's much quieter. There's no voiceover. But so much still happens, and two people drop in to rip open some wounds: Levi and Helen's old friend Carol.
The scene with Carol (Barbara Barrie) is exceptional. We finally see Helen socializing, painful as it might be. But the scene slowly draws back the curtain on the guilt and regret that saddles Helen, in regards to her husband's death. This conversation also seems to be the first reference to Amy's sister, Bethany, and we get a little more insight into why Helen's rose garden is so sacred to her. I have to give a nod to Enlightened's set designers: "Consider Helen" is a gorgeously shot and lit episode.
I also laughed out loud when Helen told Amy: "Oh honey, don't write emails at night."
---
RECOMMENDED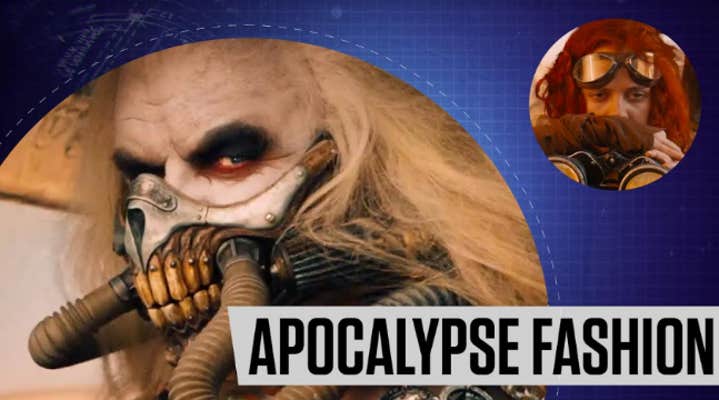 The Daily Dot's new streaming series on costume design, Behind the Seams, is now live! Check out the first two episodes here. New episodes every Thursday.
---
So now what?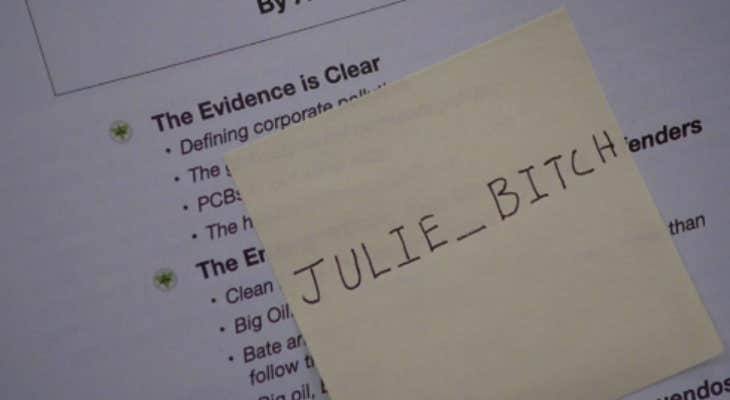 I can imagine the ending vexed viewers who didn't know if the show was getting a second season. The final scene makes you want to watch over Amy's shoulder and see where the JULIE_BITCH rabbit hole leads.
Fans didn't have to wait long: The finale aired Dec. 12, 2011 and the show was renewed by HBO a week later, though the renewal was likely assisted by two Golden Globe nominations. Dern won the award for best actress in a comedy series in 2012 and thanked "all the whistleblowers out there" in her acceptance speech.
It's not a spoiler to reveal that's where Enlightened is going: Amy tells Tyler they could be "whistleblowers or even heroes" when trying to enlist his help. But what makes Enlightened so unique is that it devoted nearly the entire season to simply studying people and connections before getting to the dramatic tension.
Reading back through season 1 reviews, a lot of people were turned off by Amy's personality, which is understandable, though I wonder if some of those assessments really just meant, "Woman is annoying." When we hear about whistleblowers in the news, they don't come fully formed with flaws and backstories. We often don't even get to know about them as people, and that has a lot to do with how our country treats objectors and dissenters.
But those same qualities that cause people around Amy to look for an exit are the qualities that will likely make her good at taking on an evil corporation. I'm reminded of a scene back in episode 5 when Amy pouts over being denied her mom's car.
"Please don't ask me again," Helen says.
"I will never stop asking!" Amy replies.
---
DISCUSSION QUESTIONS
What are your big predictions or hopes for season 2?
Do you think we'll meet Amy's sister?
For next week: Watch the first two episodes of season 2, "The Key" and "Revenge Play." 
---
More essential culture reads
---