We crawl the web so you don't have to.
Sign up for the Daily Dot newsletter to get the best and worst of the internet in your inbox every day.
Hello fellow citizens of the internet! Andrew here. Welcome to today's edition of web_crawlr.

Our top stories today are about: A worker showing the "appalling" employee appreciation meal their company gave them, a McDonald's drive-thru worker getting some revenge on a rude customer, a CEO story that many people are finding both aggravating and relatable, and a video of a stunt performer setting themselves on fire amid the dual strikes going on in Hollywood.
After that, our Tech Reporter Mikael has a "Your Password Sucks" column for you.
See you tomorrow!
— A.W.
---
⚡ Today's top stories
A worker went viral after she documented her restaurant's "employee appreciation" meal. One person simply responded that it was: "Appalling."
There's a consequence for every decision in life. And that's doubly true when it comes to being rude with fast food workers.
A person claiming to work at a privately-owned tech company claims that despite the CEO's announcement that the company achieved its highest day of revenue generation ever, its austerity measures—denying raises for deserving employees—were still being kept in effect.
Clever signs and costumes have been part of the dual Hollywood strikes since they began, but one stunt performer brought the heat at a SAG-AFTRA rally in Fayetteville, Georgia, by getting set on fire.
---
We crawl the web so you don't have to. Sign up to receive web_crawlr, a daily newsletter from the Daily Dot, in your inbox each day.
---
🧠 According to experts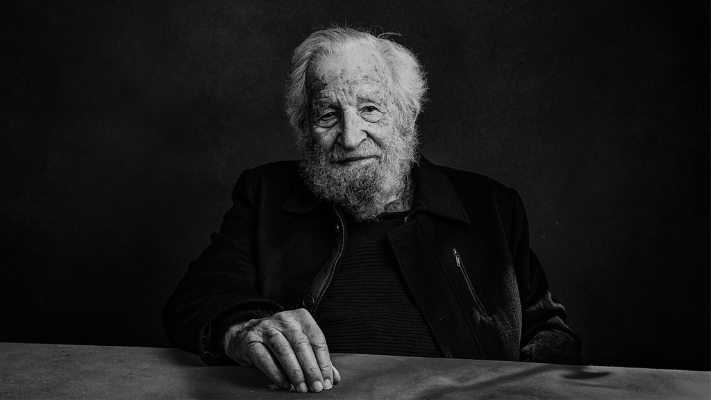 💰 SPONSORED
Disinformation, culture wars, and the battle to reclaim freedom of thought
Learn intellectual self-defense for the modern age with renowned scholar Noam Chomsky. In this MasterClass, linguist and political activist Noam Chomsky explores the dark side of media, and how to protect your mind from its manipulation. With an annual membership, your audience can learn to cut through propaganda, defend against manipulation, and control what they consume with Noam Chomsky.
---
🔒 Your Password Sucks

Welcome to Your Password Sucks, the web_crawlr column that answers all your internet security related questions.
Today, web_crawlr reader Lisa R. asks: "Is there a safe email app?"
Do you have an internet security question you want answered? Let Mikael know! His "Your Password Sucks" column runs bi-weekly in the web_crawlr newsletter.
If your question gets picked to be answered in a future column, you'll get a pretty sweet "Your Password Sucks" shirt!
Got a question you want answered? Sign up for web_crawlr here so you can learn how to surf the 'net safely.
---
🕸️ Crawling the web
Here is what else is happening across the 'net.
🍗 A Wendy's customer shared her lucky moment on TikTok after placing a 6-piece nugget order on DoorDash and getting at least 50 more than she paid for.
🧊 In a viral video, a TikToker called out her roommate for being inconsiderate about how much space they take up in the shared freezer.
🍴 A server recently sparked discussion after claiming that a customer dined and dashed on a bill of $2.18 in a viral video.
👖 A Goodwill customer confessed that she bought a pair of pants for $8 that seemed familiar to her somehow—and then realized she'd actually donated them three weeks ago.
🆔 With reports of Costco cracking down on its ID checks, a membership with the warehouse store is a hot commodity. A recent TikTok showed how even the proverbial golden ticket can't always get you what you want.
🍸 A bartender revealed that while seemingly-complex drinks like lemon drops and margaritas don't phase her, an espresso martini is enough to put a metaphorical stick in the spokes.
👀 A rude fast food employee on the weekend is not in itself a rare experience—however, being denied a condiment because it is not deemed a "priority" due to short staffing might be more unusual.
🤖 From the Daily Dot archive: Distorted TikTok sounds hurt marginalized creators—and AI is making it worse.
*The Daily Dot may receive a commission in connection with purchases of products or services featured here.
---
👋 Before you go
Everyone loves free birthday surprises. However, one woman's lie for a freebie apparently delivered her instant karma.
In a viral video that has over 2.1 million views, TikTok user @Christosatterwhite4 caught the moment on camera.
"I lied and said it was my birthday to get something for free," a voiceover on the video said. "This is karma."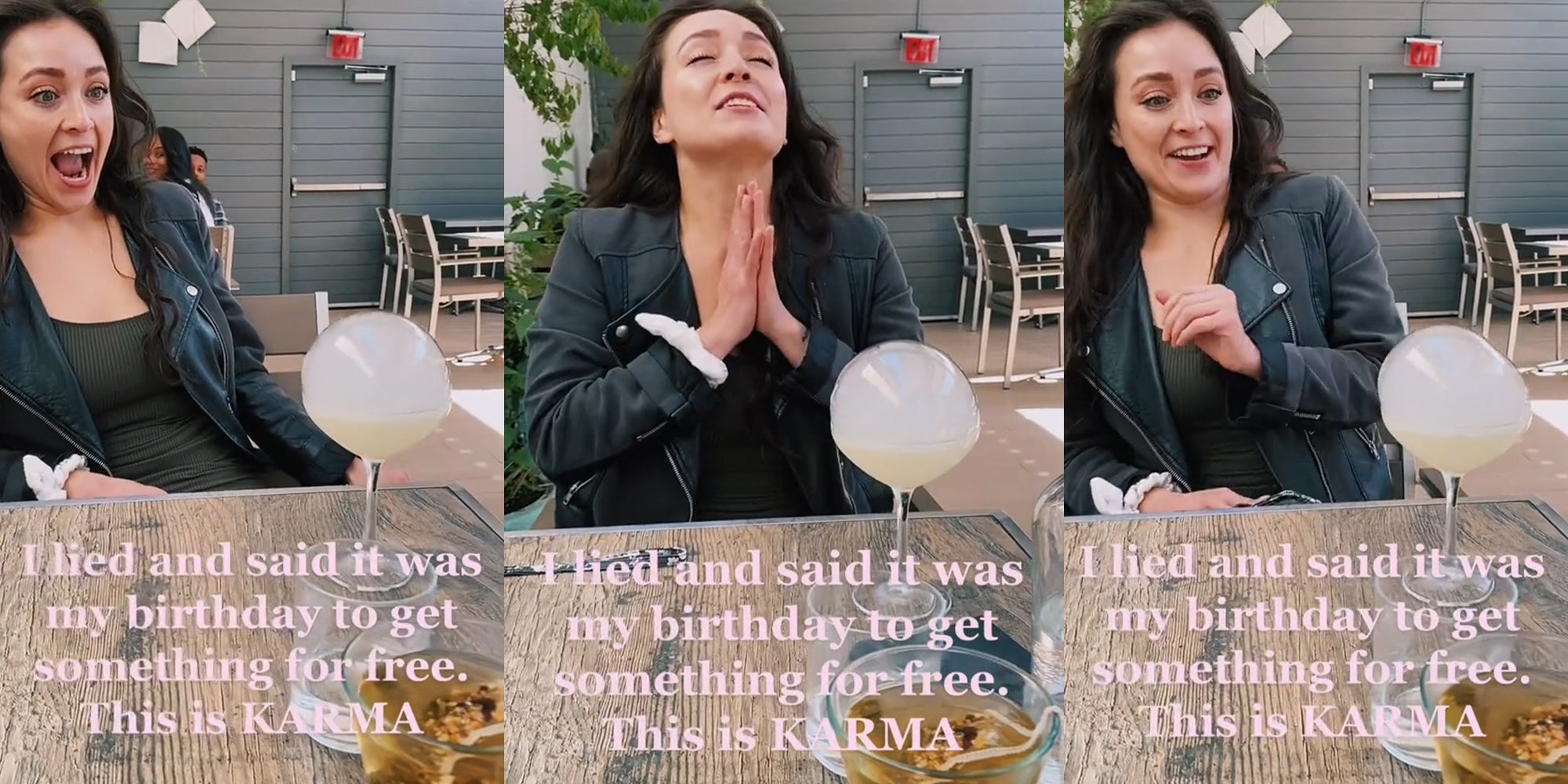 ---
🎶 Now Playing: "The Power Of Love" by Huey Lewis & The News 🎶