After just six episodes, Star Trek: Discovery was renewed for a second season. Michael Burnham and her crewmates will return for more adventures, although given Discovery's dramatic track record, there's no way to predict what will happen next.
Posted on Dec. 13, the latest season 2 trailer reveals much more about the plot, to the point where extreme spoiler-phobes might not want to watch it. With more screentime for Spock and Captain Pike, this trailer introduces a new antagonist described as a Red Angel, threatening all sentient life in the galaxy.
Here's everything we know so far about Star Trek: Discovery season 2.
Star Trek: Short Treks
CBS All Access released the first teaser for Star Trek: Short Treks, the 10-15 minute episodes that will focus on a different character. The first episode debuting on Oct. 4, just two days ahead of Star Trek: Discovery's New York Comic Con panel.
The trailer for November's Short Trek is here, and it looks pretty high-concept for a 15-minute episode. Aldis Hodge stars in "Calypso," playing Craft, a character who wakes up alone on the U.S.S. Discovery under mysterious circumstances. Oh, and this all takes place 1000 years in the future of the main show.
---
According to CBS All Access' press release, the episodes will drop monthly with subsequent episodes premiering Nov. 8, Dec. 6, and Jan. 3. Three of the shorts will involve Star Trek: Discovery characters we're already familiar with—Sylvia Tilly, Saru, and Harry Mudd—while a fourth will introduce a new character named Craft. Rainn Wilson is not only returning to portray Harry Mudd, but he's also directing his character's Short Trek episode.
"Runaway" – Thursday, Oct. 4

Onboard the U.S.S. Discovery, Ensign Tilly (Mary Wiseman) encounters an unexpected visitor in need of help. However, this unlikely pair may have more in common than meets the eye.

Written by Jenny Lumet & Alex Kurtzman. Directed by Maja Vrvilo.

"Calypso" – Thursday, Nov. 8

After waking up in an unfamiliar sickbay, Craft (Aldis Hodge) finds himself on board a deserted ship, and his only companion and hope for survival is an A.I. computer interface.

Teleplay by Michael Chabon. Story by Sean Cochran and Michael Chabon.

Directed by Olatunde Osunsanmi.
"The Brightest Star" – Thursday, Dec. 6

Before he was the first Kelpien to join Starfleet, Saru (Doug Jones) lived a simple life on his home planet of Kaminar with his father and sister. Young Saru, full of ingenuity and a level of curiosity uncommon among his people, yearns to find out what lies beyond his village, leading him on an unexpected path.

Written by Bo Yeon Kim & Erika Lippoldt. Directed by Douglas Aarniokoski.

"The Escape Artist" – Thursday, Jan. 3

Harry Mudd (Rainn Wilson), back to his old tricks of stealing and double-dealing, finds himself in a precarious position aboard a hostile ship – just in time to try out his latest con.

Written by Michael McMahan. Directed by Rainn Wilson.
Star Trek: Discovery season 2 news
The first poster for season 2 is here, confirming a January 2019 release date and depicting a red version of the Starfleet logo, which reputedly has something to do with Spock's disappearance. And is that a hint of a winged insignia in the middle? Romulans, possibly? Or are we overthinking it?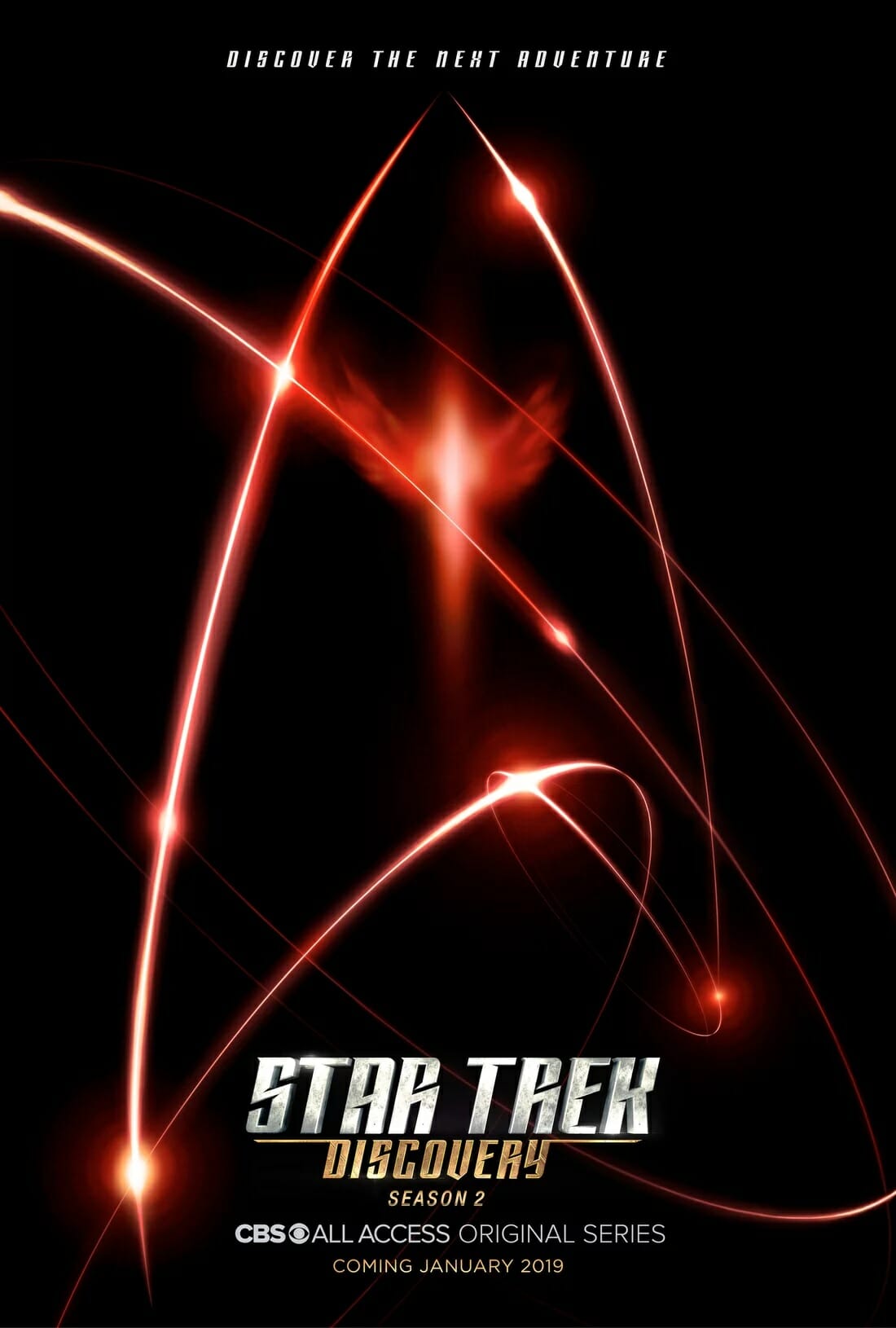 Rainn Wilson teased his return as Harry Mudd, but is he talking about his upcoming short Trek movie or another episode of Discovery? Whichever it is, it looks like he'll share some screen time with green-skinned Orion characters.
Guess who's back!? (Ok, I'll tell you.) #HarryMudd Big announcement on Thursday from @StarTrekCBS! pic.twitter.com/snqpAfxE3o

— RainnWilson (@rainnwilson) September 16, 2018
---
Showrunner Alex Kurtzman announced at San Diego Comic-Con on July 20 that Spock will show up during season 2—he's stationed on the U.S.S. Enterprise, which the U.S.S. Discovery encountered at the end of season 1—but Kurtzman did not reveal who would play Star Trek's most famous Vulcan. The show will also visit Saru's home planet at some point during season 2.
Now we know: Star Trek: Discovery's young Spock—at this point a science officer under Captain Pike—will be played by 32-year-old actor Ethan Peck. (And yes, that surname is no coincidence: He's Gregory Peck's grandson.) Star Trek is his most high-profile role to date, although you may recognize him from the 10 Things I Hate About You TV series or a recent role in Madam Secretary. He also starred in the webseries I Ship It, so it's safe to say he already knows plenty about fandom.
---
CBS fired showrunners Gretchen Berg and Aaron Harberts on June 14, five episodes into filming season 2. Longtime executive producer Alex Kurtzman will take over as the new showrunner. According to the Hollywood Reporter, this abrupt changeover was due to budgetary concerns and abusive workplace behavior, with some writers allegedly threatening to quit over Berg and Harberts' verbal harassment. Director and former Next Generation star Jonathan Frakes will also return to direct two more episodes in season 2
---
In the run-up to San Diego Comic Con, Star Trek: Discovery shared on July 16 our first official images from season 2. They show Burnham onboard the Enterprise, and a new character named Linus, who appears to be a Saurian—a type of alien that was introduced in Star Trek: The Motion Picture.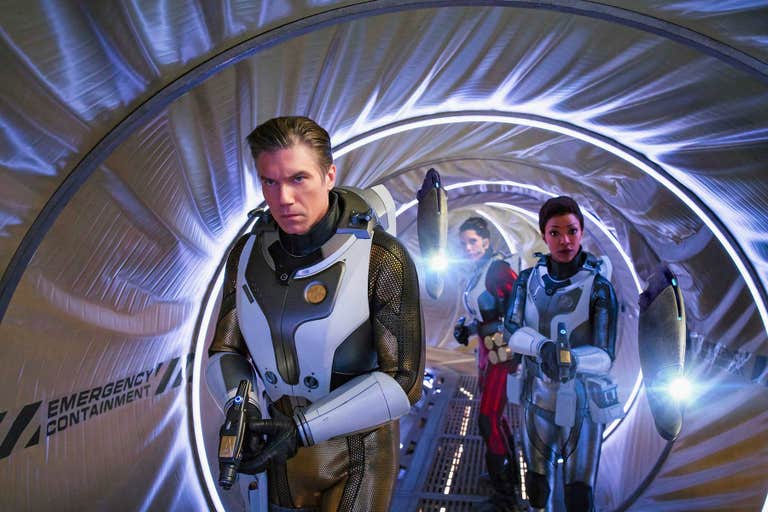 ---
Filming began on April 16, as per Doug Jones, who posted a video of himself shaving off his hair in preparation for Saru's alien prosthetics.
Welp… so begins season 2 filming tomorrow. @startrekcbs @StarTrekNetflix #StarTrekDiscovery pic.twitter.com/XBLt5nQHYu

— Doug Jones (@actordougjones) April 15, 2018
Star Trek: Discovery season 2 cast
Discovery's crew is expected to return for season 2: Michael Burnham, Saru, Stamets, Tyler, and Tilly. CBS revealed the first new character in an epilogue scene for season 1, shared in March 2018. It sees Mirrorverse Georgiou meet up with a guy named Leland (Alan Van Sprang), who will have an important role next season.
The finale ended with two casting-related cliffhangers. The Discovery's crew are on their way to pick up their (unnamed) new captain, when they come into contact with the U.S.S. Enterprise. This means that along with a new captain, we'll meet a young Spock, likely exploring his childhood connection to Michael Burnham. We'll also see the Enterprise's Captain Christopher Pike and his first officer, Number One—Bryan Fuller's original inspiration for Burnham.
Anson Mount will play the Enterprise's Captain Pike, according to an announcement on April 9. Entertainment Weekly tactfully describes him as the star of Hell on Wheels. However, Star Trek's audience is more likely to recognize him as Black Bolt from Marvel's ill-fated Inhumans miniseries.
At San Diego Comic-Con on July 20, Wilson Cruz, whose character was killed during the first season, said that Dr. Culber would return but refused to reveal how he would show up. Mount revealed that the Enterprise's original Number One—as seen in the first Star Trek pilot—will be played by Rebecca Romijn. And when asked by a fan if Jason Isaacs' Captain Gabriel Lorca would return—the Mirrorverse version died at the end of season 1 but the fate of the Federation version is unknown—Kurtzman coyly said "maybe."
Will we see more characters from the original 1960s series? Discovery is set 10 years before the adventures of Captain Kirk's crew, and season 1 featured supporting roles for Spock's parents and the recurring villain Harry Mudd. Now that Discovery has made a name for itself in its own right, will the creators feel able to include more Original Series callbacks?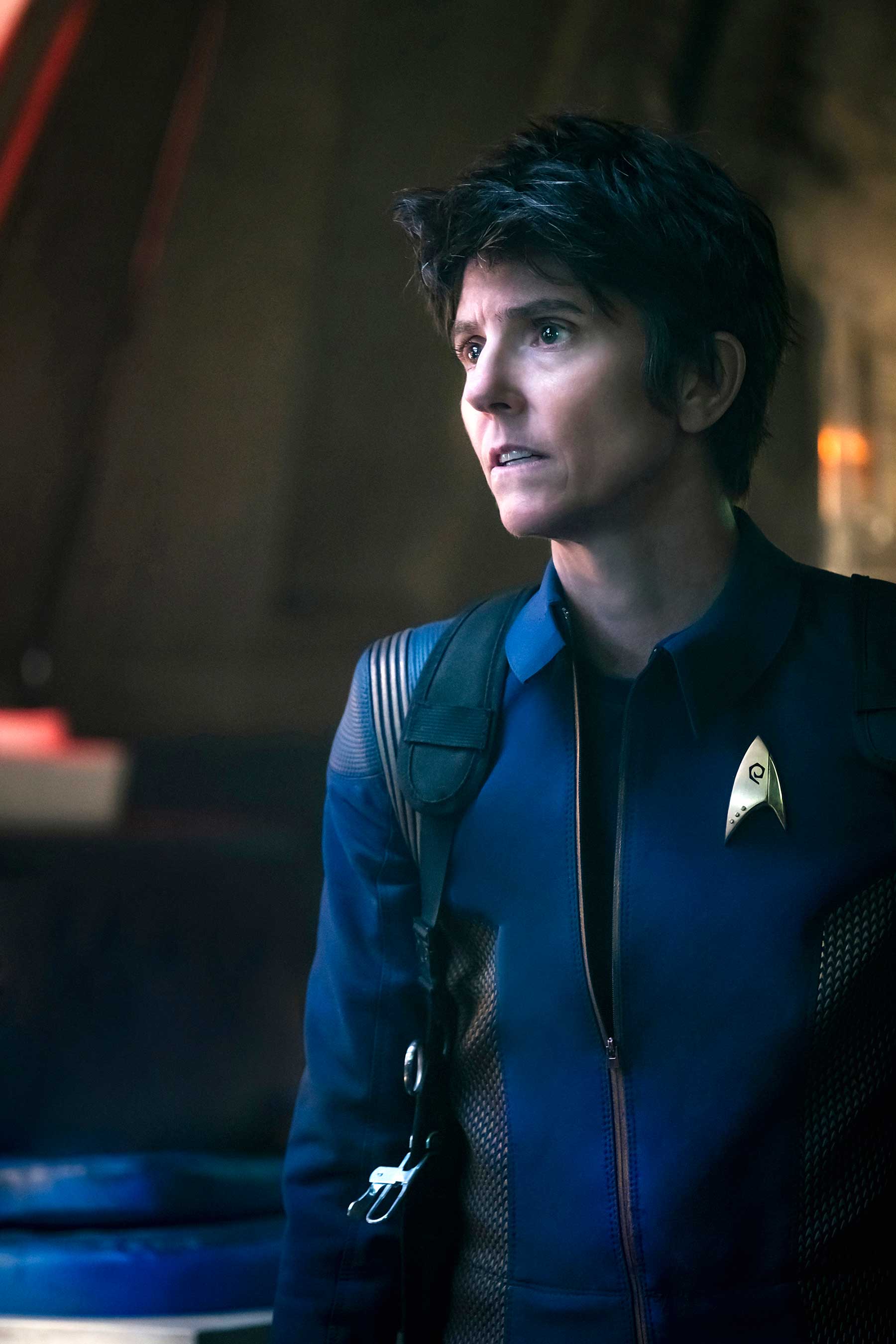 Star Trek: Discovery season 2 plot
For obvious reasons, Discovery's creators have not said much about their plans for season 2. However, producer Alex Kurtzman has hinted that the show will move away from its Klingon war premise. In an interview with Digital Spy, he said:
"Each season needs to be about a different thing. I wouldn't necessarily want to bring the Klingon War into season two. However, the results of the war are going to allow for a lot of new storytelling that will be the result of everything that happens and the people that are left behind; the casualties, the things that have grown in Starfleet as a result of the war. That's what we'll inherit in the second season."
According to a panel at WonderCon in March 2018, Star Trek: Discovery season 2 will have "a more exploratory and diplomatic tone." It will also "show how Discovery fits into the Prime timeline," which was already kind of obvious, given the introduction of Spock and the Enterprise. And, as we learned from the season 1 epilogue scene, it will involve the mysterious Section 31, which previously appeared in Deep Space 9 and Enterprise.
The backdrop of Season 1 was war. Next season will have a more exploratory and diplomatic tone. #WCA2018 #StarTrekDiscovery

— Star Trek on CBS All Access (@startrekcbs) March 24, 2018
Thanks to the ship's dimension-hopping capabilities, we may see more universe beyond the classic Mirrorverse. Our main clue is that the cast and showrunners have said Stamets and Culber's story isn't over. That means we'll either meet another Culber from an alternate dimension, or Stamets will continue to see Culber's ghost in the mycelial network.
While three of December's short Trek movies will be about pre-existing Discovery characters (Tilly, Saru, and Harry Mudd), the fourth will introduce a new character played by Leverage star Aldis Hodge. Written by Pulitzer Prize-winning author Michael Chabon (The Amazing Adventures of Kavalier and Klay), it's a story called Calypso, about "a man who finds himself the only human onboard a deserted ship."
READ MORE: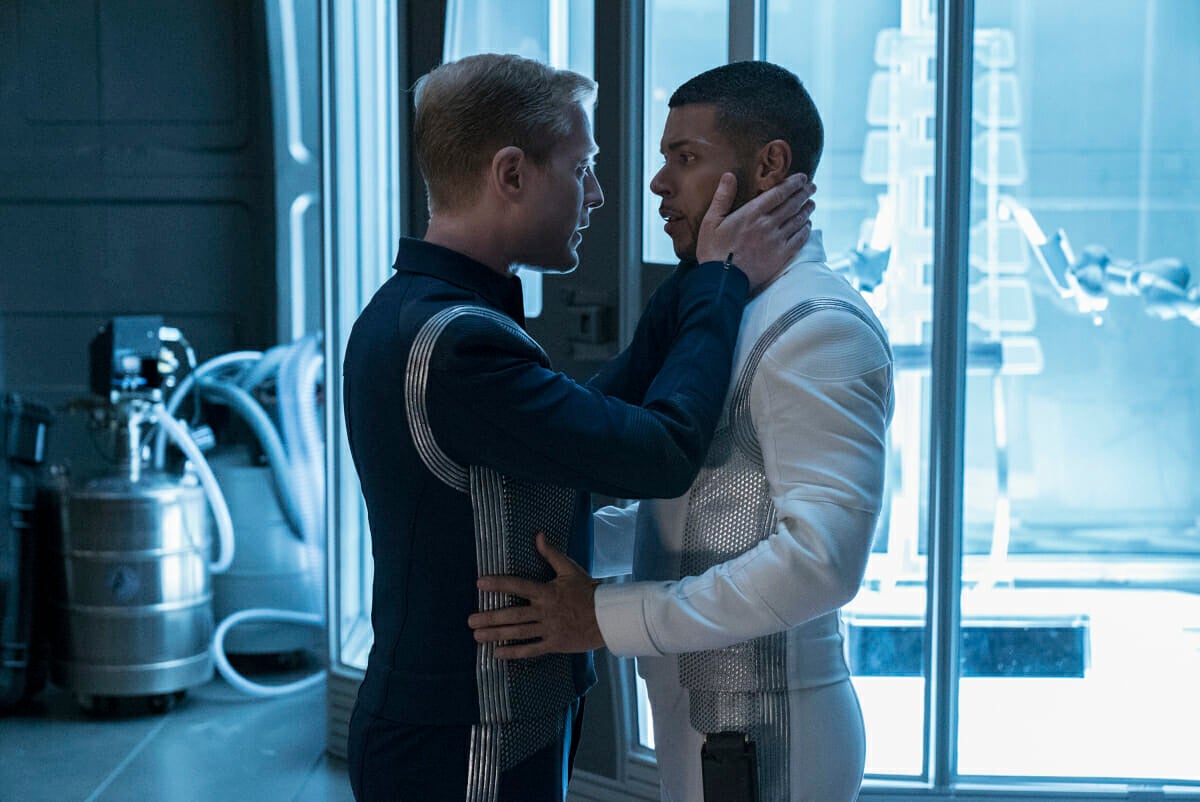 Star Trek: Discovery season 2 trailer
Season 2's first teaser arrived on April 26, giving us a behind-the-scenes look new costumes, aliens, and starship sets. The voiceover includes clips from Michael Burnham alongside Spock and Captain Pike in the Original Series, but the most notable detail is the uniforms. For the Enterprise crew, it looks like Discovery will return to a version of the Starfleet uniforms we saw in the Original Series, including red minidresses as worn by Uhura and gold shirts like Captain Kirk.
The first trailer for Star Trek: Discovery's second season debuted at San Diego Comic-Con. The new footage gives us our first look at Anson Mount's Captain Pike and a redesigned U.S.S. Enterprise.
The extra epilogue scene with Georgiou and Leland in season 1 also gave us a hint of things to come.
We still have a while to wait for a season 2 trailer, but there's now a teaser for the first Short Trek mini-movie starring Ensign Tilly.
The newest trailer that dropped at NYCC shows more of Captain Pike in action, introduces some of the season's bigger mysteries, and gives us our first look at a bearded Spock.
"The seven signals: who sent them and what do they mean is the drive of season 2," producer Alex Kurtzman said at the panel. "There's a conversation of science vs. faith and what does faith mean?"
The details for Star Trek: Discovery season 2 haven't arrived yet, but it's safe to assume that you're going to need to subscribe to CBS All Access to watch it in the U.S. The streaming service costs $5.99 per month, and Star Trek: Discovery is pretty much the only reason why anyone should even consider adding it to their monthly bills.
In Canada, season 1 of Star Trek: Discovery aired on sci-fi channels Space (in English) and Z (in French) and online on streaming service CraveTV, while international viewers were able to watch the show 24 hours after it aired stateside on Netflix.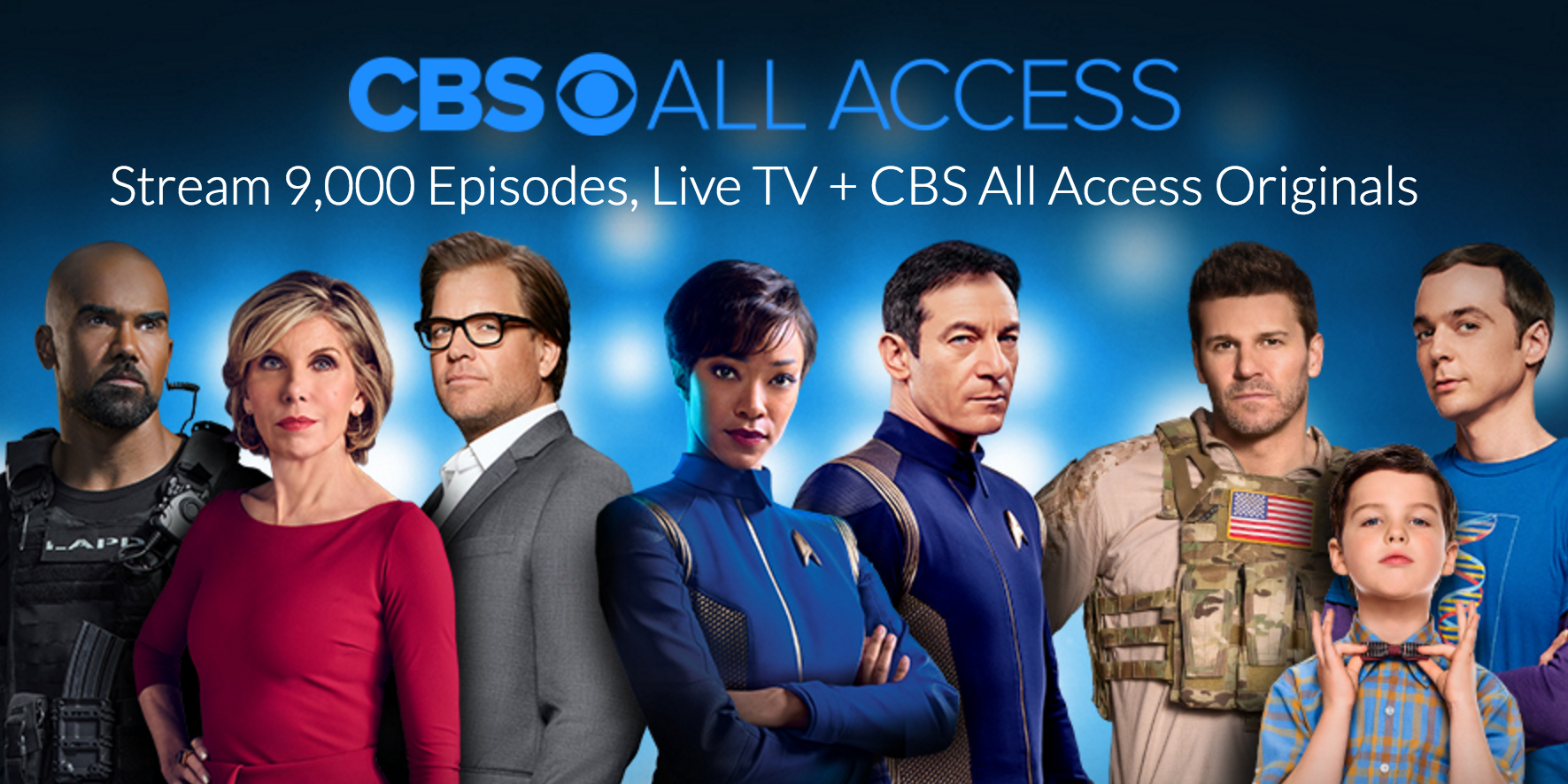 Star Trek: Discovery season 2 release date
Kurtzman announced at San Diego Comic-Con that season 2 will premiere in January 2019 on CBS All Access. Four 15-minute shorts called Short Treks are set to debut in December 2018 that will feature members of the U.S.S. Discovery. Saru (Doug Jones), Sylvia Tilly (Mary Wiseman), and Harry Mudd (Rainn Wilson) will make appearances.
Discovery's first season is split into two "chapters," and chapter 2 arrived on Jan. 7, 2018.
At New York Comic Con in October 2018, Star Trek: Discovery revealed that the show is returning on Jan. 17, 2019.