If Netflix Canada isn't living up to the hype, there might be a better streaming platform out there to binge-watch on. It's called CraveTV.
CraveTV is the only subscription service in Canada that offers a wide variety of classic TV shows and popular Canadian hits, and perhaps most importantly, exclusive rights to HBO and Showtime. There are many other subscription-based platforms out there that scratch the surface, but this commercial-free and series-focused platform could possibly bring out the best coach potato in you. Here's everything you know about CraveTV.
What is CraveTV?
Crave TV is an on-demand entertainment service that's exclusive to Canada. If you've ever had a streaming subscription, you're going to love it. What makes it so great is that it pulls from across the entertainment spectrum. It boasts the back catalogs not only of HBO and Showtime but also Hulu and Star Trek. That means with one service, you can watch Curb Your Enthusiasm, The Handmaids Tale, Star Trek: Discovery, and every episode of Seinfeld. That's tough to beat.
READ MORE: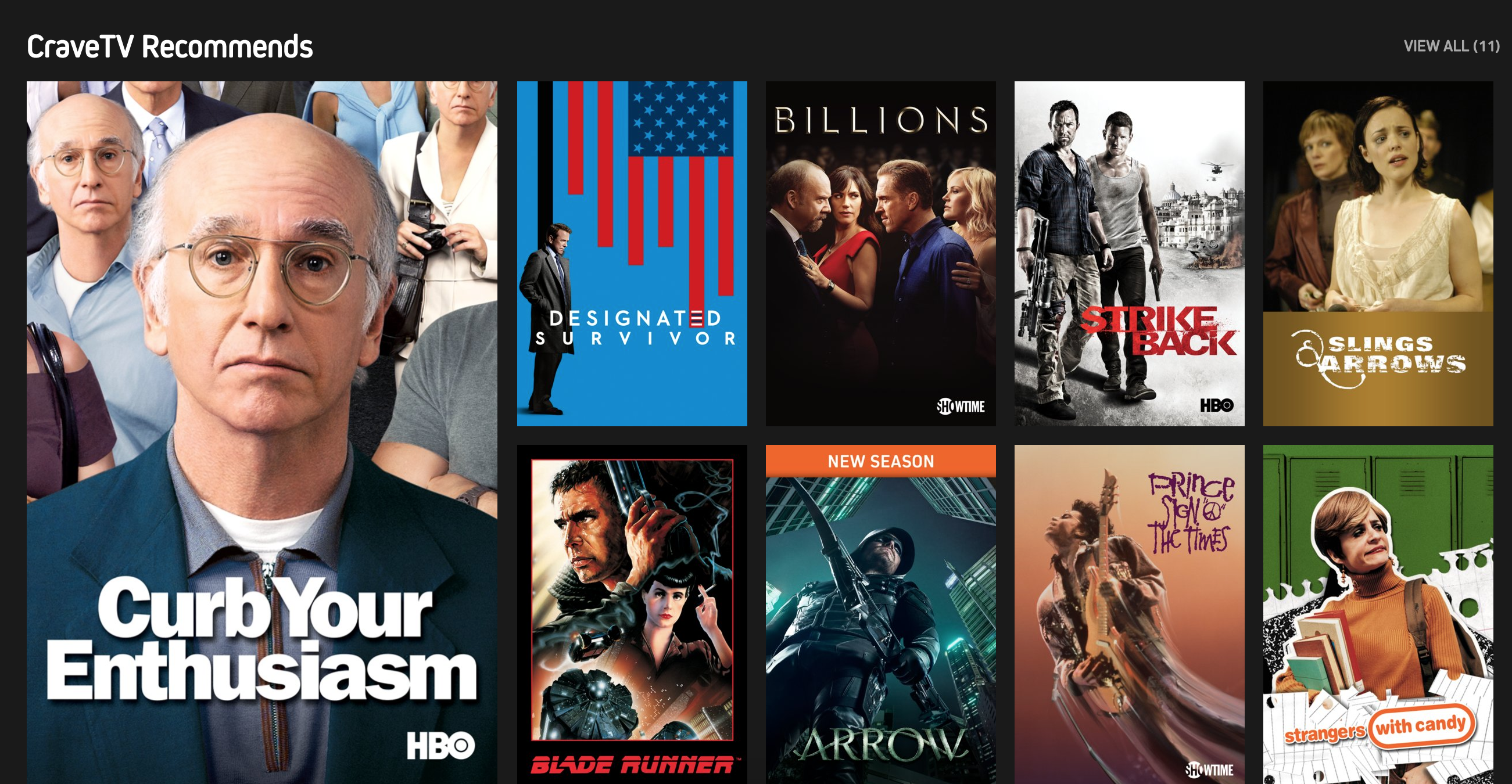 CraveTV devices
To watch Crave TV, all you need is a steady internet connection. From there, there are a couple of different ways to get started.
If you have a Bell, Telus, or Bell Aliant set-top box, there's already an on-demand channel for CraveTV waiting for you. You can also download the CraveTV app from the Canadian Apple App or Google Play store to watch on your smartphone, and it works with Apple TV and select smart TVs.
As with most streaming services, you can also stream via Xbox One and Google Chromecast, but curiously not from a Roku or PlayStation. (You can find a full list of devices here.)
READ MORE:
CraveTV Price 
CraveTV costs $7.99 per month after the initial free month trial, which is significantly cheaper than Netflix and other leading alternatives to cable. Subscribers can sign up for different prepaid plans, ranging from one month to a full year.
Users can directly purchase the subscription through iTunes for their Apple TV or purchase it as an additional package through their TV provider. CraveTV also lets subscribers start off with a month-long free trial to see if the platform is right for them, and users can cancel at any time.
For each subscription, you can link up to five devices, and you can stream on two of them at the same time, so if you have a roommate it could become an essential household service.
The only real drawback about CraveTV? It's not available in America.
Editor's note: This article is regularly updated for relevance.