After a summer focused entirely on the VSCO girl meme, some are left still wondering… "What is VSCO?"
The VSCO app (pronounced vis-ko), formerly known as VSCO Cam, is a photo editing and sharing platform which uses a "creator-first philosophy" to engage users with their own creativity. The app has presets, which are photo filters adjusting brightness, color balance, and saturation to create specific effects. Users can also customize these presets or make their own.
Forbes reports that nearly 200 million photos have been posted to Instagram with the hashtag #vscocam, meaning they were edited with VSCO instead of Instagram, and speaking to VSCO's rising popularity. But if you're still wondering "what is VSCO?", let's get into it.
What is VSCO?
You can post photos to VSCO's own network, but can also use the app to edit photos and post them elsewhere. VSCO Discover is the social side of the app; it's similar to Instagram but with a more minimalist design and users can upload photos they've edited, create a profile and follow others, and repost images from other accounts. Each post also includes what preset was used on the photo, so users can replicate the images they love most. With more than 2 million paid subscribers (who get access to more presets and Discover challenges) and $90 million from investors, the app developed by and named for the Visual Supply Company has remained a top download in the App and Google Play Stores since its debut in 2013, according to Bloomberg.
What can the VSCO app do?
The VSCO app may not have numerous features in the style of Instagram (you won't find any Stories here, folks), but what it lacks in quantity it makes up for in versatility. Here is a breakdown of VSCO's features:
Feed
The Feed section of VSCO is similar to other photo-sharing apps. Users can scroll to see posts from others that they follow, as well as favorite and repost them to their own profiles. Upon clicking on a post, details like its caption and which preset filter was used are readily available below the picture, accompanied by posts that have similar compositions or use the same preset.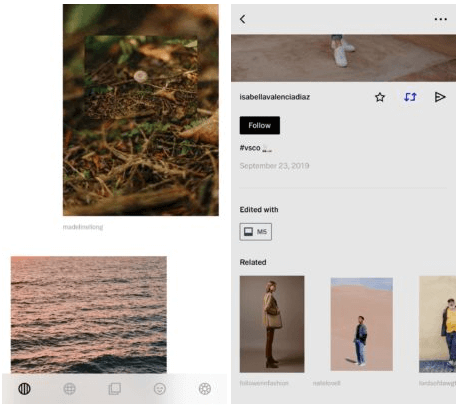 Discover
The VSCO Discover page is where the real magic happens. Curated collections, organized by content such as portraiture, nature scenes, or by season, are used to showcase user creation and drive interaction on the platform. The app still utilizes the hashtag linking mechanic, but the AI-driven Discover feature makes falling down a rabbit hole of a singular aesthetic all too easy. If you're the type of person who can spend hours looking at mood or vision boards, this feature will impress you over and over again.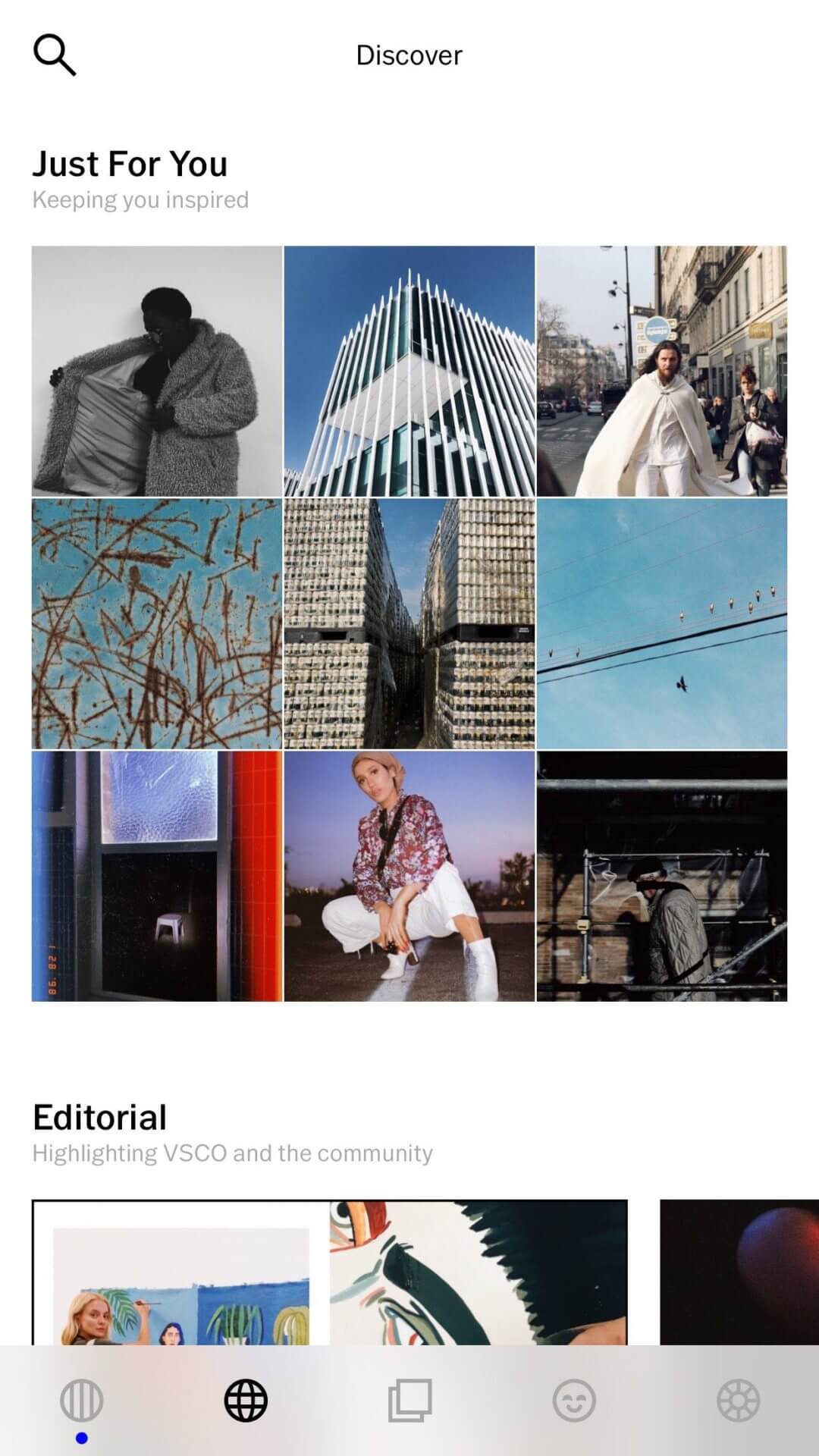 Studio
The Studio page acts as a repository for both unedited and edited content imported to the app or taken with the VSCO camera. The Studio is divorced from a user's profile, which means it is completely private, for your eyes only, until a post is published. Not so sure you're happy with a filter or setting? Let it simmer overnight, come back and look at it in the morning with fresh eyes. Your content isn't going anywhere if you don't want to post immediately.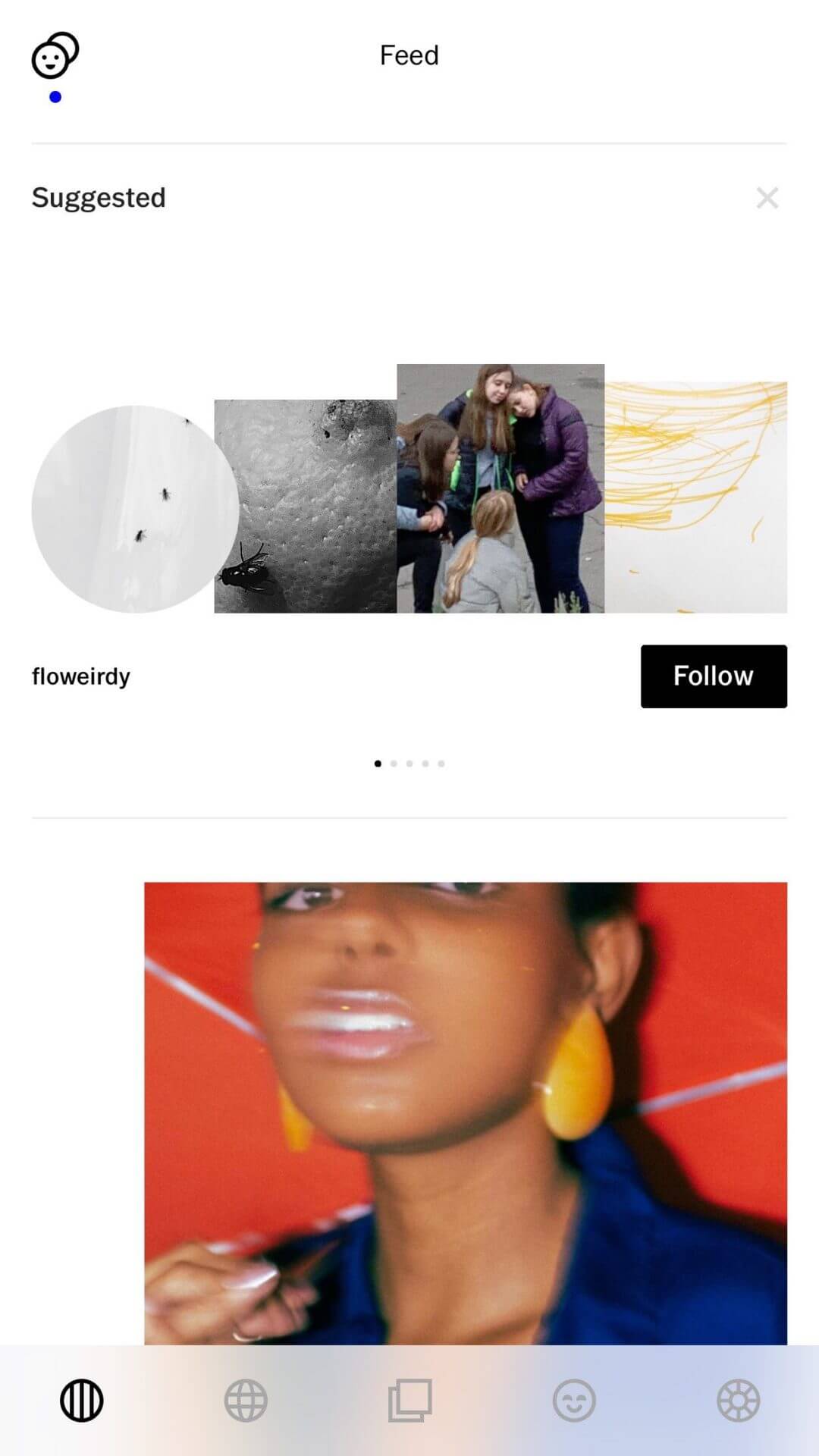 Filters
VSCO's wide-range of unique filters are arguably the app's biggest draw. With over 200 presets available, users will undoubtedly find the best filter for their picture of choice.
Can't decide on which filter to use? VSCO's "For This Photo" option will pick a filter for you based off of the specifics of your image. Not only that, VSCO helps users by placing filters into numerous categories.
Is your image a "Portrait" of a friend? VSCO will show you what they believe to be the best choices. Was your photo taken in "Nature" or an "Urban" environment? You're just one click away from significantly enhancing your image.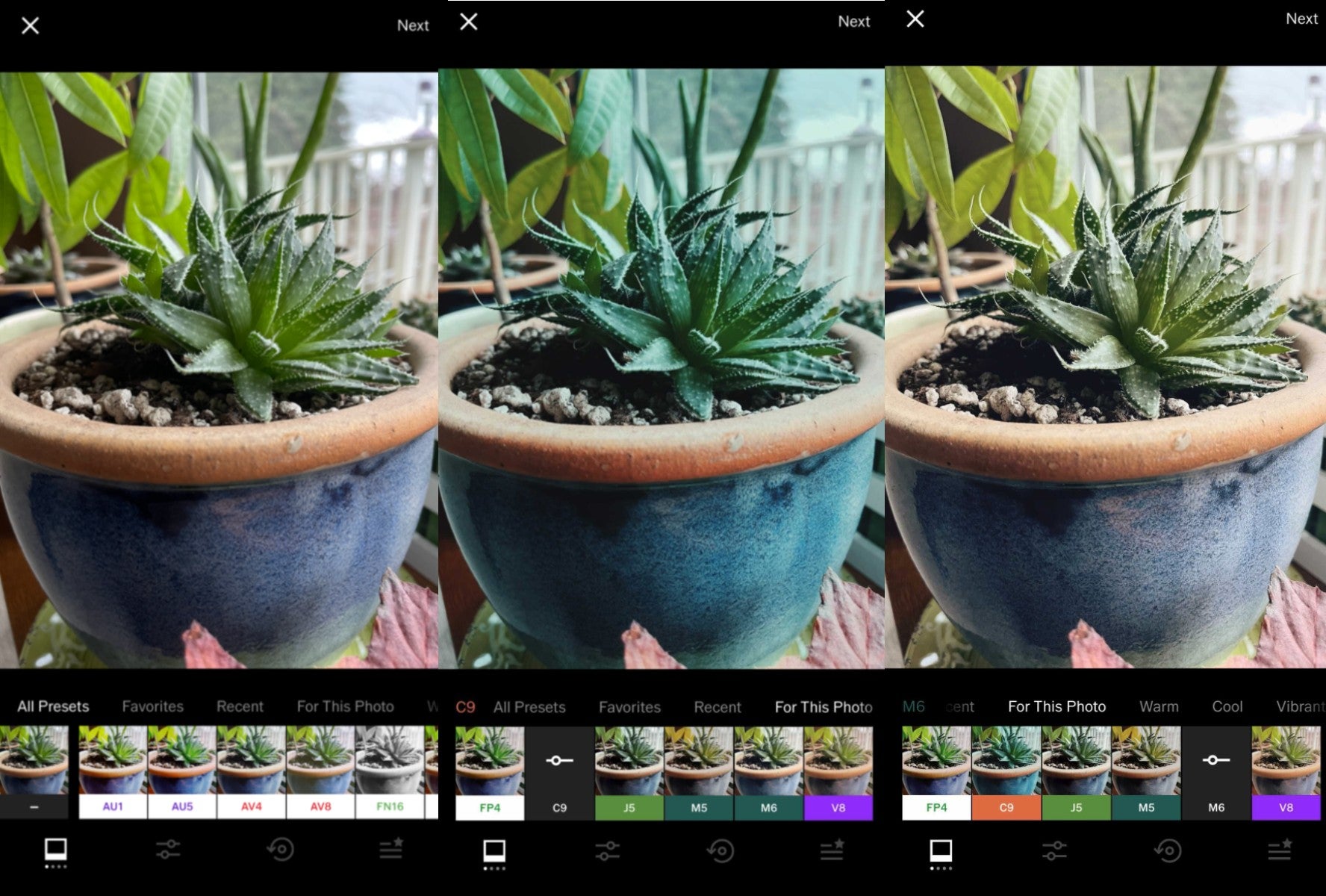 Aside from filters, VSCO's Studio lets users incorporate all sorts of effects. Add borders, text, or vignette. You can also manually adjust your image's dimensions, exposure, contrast, sharpness, and clarity as well. VSCO is arguably one of the most powerful photo-editing apps available for mobile phones today.
Capture
Living in a camera icon on the Studio page, the in-app camera allows users to take photos and videos without having to import them to the app. VSCO gives users the tools to change their white balance, ISO, and to shoot in RAW mode for higher quality photos, similar to the way an actual camera would. It's worth noting that most apps in this wheelhouse tend to only allow for these types of adjustments retroactively, which can reduce photo quality and make it more grainy.
Profile
This is where you can post your photos and videos, as well as repost photos from other users in your Feed. Use it as a mood board, a vision board, to document travels, or display your portfolio of projects. Whatever you're doing on VSCO, you can display it here.
Profiles are public by default, and you can't see who your followers are. Liking and commenting on posts is also a feature VSCO chose not to adopt, in order to focus on the creative aspect of the app.
How much does VSCO cost?
While the bare bones of the VSCO app are free, a $19.99 yearly membership is available. This membership includes more than 130 presets, film emulation such as Fujifilm and Polaroid, advanced photo editing tools, video coloring, bonus content and weekly challenges which put you in touch with the VSCO community.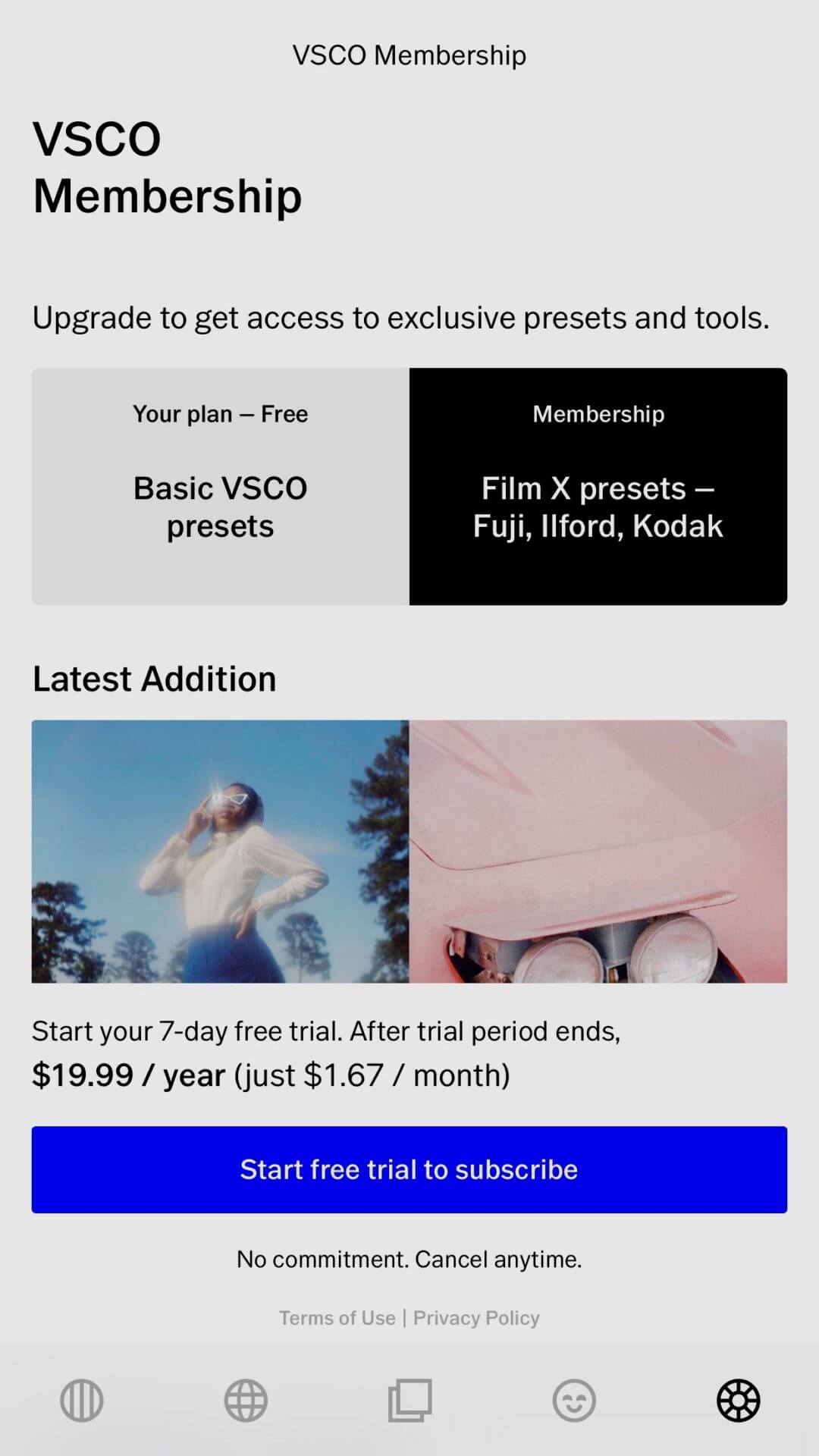 The Bottom Line
VSCO is a photo editing and sharing platform that prioritizes the creative experience over using likes and follower counts to drive interaction. Your VSCO time is for you, and so are the things you create. It has a fully fleshed-out set of basic features, a membership plan which makes those features more intuitive and the platform more interactive, and a sleek minimal design that lets your posts speak for themselves.
READ MORE: