The internet can't stop smirking at the name of an officer in a viral video of police beating protesters in Philadelphia.
The video, posted on June 1, showed a man, 21-year-old Evan Gorski, briefly attempting to separate an officer and a protester. When the officer turns towards him, Gorski quickly retreats.
Nevertheless, the officer strikes him over the head with a baton and wrestles the much smaller man to the ground. Another officer then joins in.
Gorski was reportedly arrested and accused of pushing an officer off his bike, causing him to break his hand.
This does not come close to matching what is seen in the video by Peopledelphia.
For a time, the identity of the officer who hit Gorski over the head was a mystery.
All was revealed earlier today. According to t\the Philadelphia Inquirer, the officer is one Staff Inspector Joseph Bologna.
The jokes began immediately. Many have taken to simply calling him Joey Baloney.
"Only one reason a kid named Joey Baloney grows up to be a cop and it's to get revenge," said @BrandyLJensen.
"'You will get your skull broken by an ovoid meatstick guido cop named Joey Baloney who gets paid $121,000 a year' is both America at its core and also a thing so desperately crying out to be a podcast riff that your brain can't accept that it's real," tweeted @inthesedeserts. (The Inquirer reported that Bologna makes $126,000 per year.)
For many, the name called to mind the 2011 incident in which Officer Anthony Bologna pepper-sprayed protesters with the Occupy Wall Street movement.
Enterprising Twitter sleuths even found an account believed to belong to Officer Meyer, ahem, Officer Bologna, that is.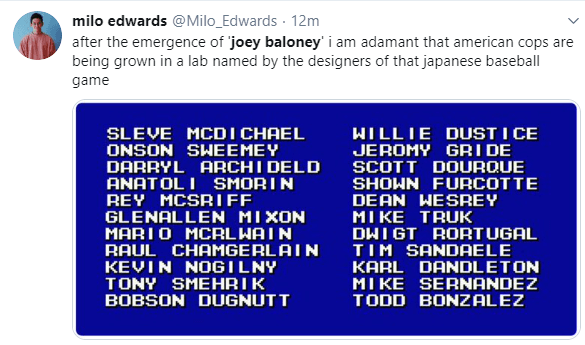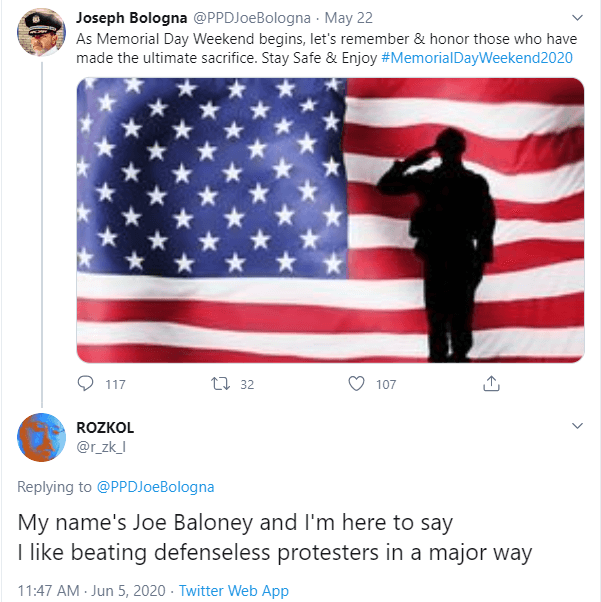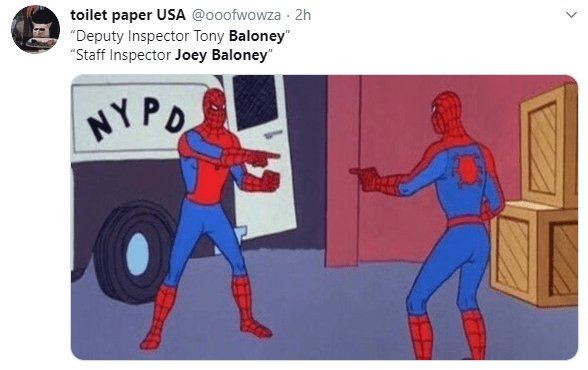 Bologna has reportedly been moved to desk duty. Internal Affairs is also investigating the incident, the Inquirer reports.
The charges against Gorski have been dropped.
READ MORE: