If you preordered a new iPhone 8, you've still got a few more days to go. If you want an iPhone X, you'll have to wait even longer till its home button-less goodness is in your hands. However, regardless of whether you're upgrading your phone or not, you can take advantage of some of iOS' newest features, thanks to iOS 11.
iOS 11 drops on Sept. 19 (typically, around 10am PT). While it's got some great features for the iPhone, iOS 11 actually also makes a number of improvements for iPad users.
iOS 11 download: Compatible devices
Not every annual iOS upgrade is compatible with older devices. This time around, it's the iPhone 5s and newer: the iPhone 7, 7 Plus, 6S, 6S Plus, 6, 6 Plus, 5s, and SE.
On the iPad side, iOS 11 is compatible with the iPad Pro 12.9-inch (first and second generation), the iPad Pro 10.5-inch, the iPad Pro 9.7-inch, the iPad Air 2, iPad Air, and fifth-generation iPad. It is also compatible with the iPad mini 4, 3, and 2—but not the original iPad mini.
If you still have an iPod touch, only the sixth-generation model is still supported.
TL;DR: The iPhone 5 and older, the fourth-generation iPad and older, and any iPod touch other than the sixth-generation model will not be able to update to iOS 11.

Before you download iOS 11
Before you even think about downloading, you should first back up whatever devices you intend to update.
iCloud backup
If you have iCloud Backup already turned on in your settings (you can check this in the iCloud menu after tapping your Apple ID), your phone should already be backed up to the cloud. However, you can also manually back up your photos and data. Tap iCloud Backup, then Back Up Now. If you haven't backed up your device to iCloud recently, this could take a while.
iTunes backup
If you don't want to mess with all that iCloud nonsense, you can backup your device the old-fashioned way: With a cable and iTunes on your desktop. Plug in your iPhone or iPad to your computer and then open iTunes. On the left side, tap your device's icon, then tap the Summary section in the lefthand sidebar. Under the Automatically Back Up section, select This Computer. To securely store your health, HomeKit, and password information, you'll also want to check off the box to encrypt your backup. (You'll then need to select a password, which will be stored in your Keychain.) Once this is done, you can tap Back Up Now under the Manually Back Up And Restore header.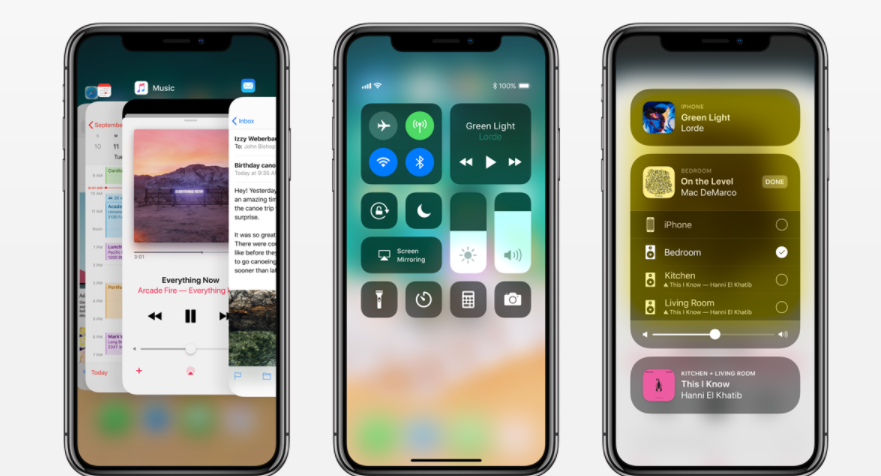 How to Download iOS 11
On your iPhone or iPad, head to Settings, General, and then tap Software Update. There, you should see the option for iOS 11. You'll want to plug your phone into a power source before you tap the update button.
The best time to download iOS 11
If you're excited about the new OS, you may be tempted to hit that download button as soon as iOS 11 becomes available. But be warned: Thousands of others are thinking the exact same thing. A major software update like this can typically take up to 30 minutes. However, if Apple's servers are under heavy load, you could see that wait time crawl up to an hour or two. If you're not in a huge rush, try waiting till later in the evening to update, or even waiting a couple of days.
Waiting a few days before downloading is often smart for another reason, too. Apple has done extensive testing through its developer and public betas, but it's possible that a bug or two may have slipped through. If you hold off your download a bit longer, you may save yourself a small headache.
Old device? Don't update
While the supported devices for iOS 11 range back three or so years, if your device is more than two generations old, you may be better off not updating. In this case, Apple's shiny new OS could put a bigger strain on your handset. With last year's iOS 10 update, for example, EverythingApplePro found that older iPhone's running iOS 10 took longer to boot and took longer to launch apps. That is, while the new OS added a bunch of features, it also made their slower device even slower.
The only caveat of not updating is that you leave your device more vulnerable to security risks, of which there are plenty these days. (There are things you can do to reduce your chances of being hacked in some situations, though.)
If your device is only a year or two old though, there's no reason not to update once you're ready.