Facebook's increased focus on transparency in advertising prompted the company on Tuesday to release a weekly ad archive report that details the number of political ads that have run since May 2018—as well as how much advertisers are spending. And it's letting people with and without Facebook accounts see it.
A whopping $256 million has been spent on more than 1.6 million ads since May, according to the archive.

The top spender—since May and in the last week—is Beto for Texas, the campaign for Beto O'Rourke's Senate run. The campaign has spent more than $5 million on 6,024 Facebook ads since May, with more than 1,000 of those ads run in the last week. Other big spenders include Trump's "Make America Great Again Committee"—which has spent $3 million on more than 50,000 ads since May—and ExxonMobile, which has spent nearly $2 million on 1,758 ads during the last six months.

In the leadup to the 2018 midterms, this kind of transparency is essential. Particularly in light of the criticism of social media in general—but Facebook in particular—has received involving contributions to the spread of so-called "fake news" and misleading information
The ad archive was launched in May, allowing anyone with a Facebook account to peruse its depths and seek out ads created by political groups, candidates, and "issues of national importance." But starting on Tuesday, anyone can view the archive, whether or not they have an account. This widens the potential uses of an archive of this type, and it allows a far greater number of people to search through it.
Issues of national importance vary, depending on "which country you're planning to run ads related to politics or issues of national importance in," according to the site. The list of issues in the U.S. spans from abortion to guns and the military.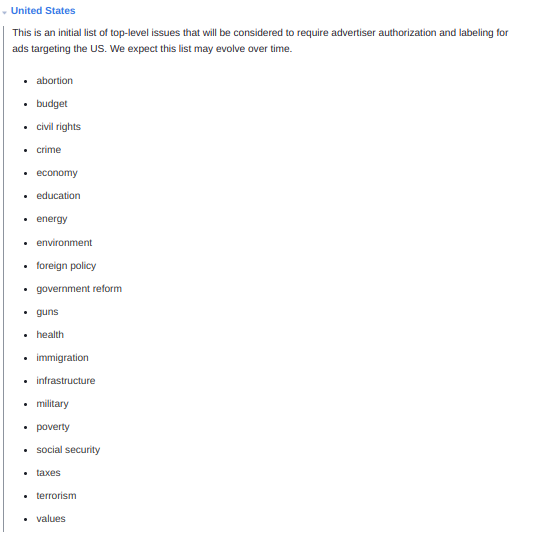 The archive is streamlined and easy to comprehend. The list of big political spenders clearly lines out the name of the page that bought the ad, along with the group that page represents, the amount of money they have spent either in the last week or the last six months, and the number of ads they have run. You can even search for specific advertisers. A quick search for "Planned Parenthood" revealed that the "Planned Parenthood Federation of America" has spent more than $1.3 million on nearly 5,000 ads since May.

Not only does it show you who is running the most ads and who is paying for them, but the page shows visitors the top search terms as well. This week's top searches were for "priorities usa action," "congressional leadership fund," "smp," "dga," and "wacky wexton." It turns out a search for "wacky wexton" will take you to a page, paid for by Americans for Freedom, devoted to smearing Virginia Democratic candidate Jennifer Wexton, who is running for Congress vs. Republican Barbara Comstock.
This move by Facebook allows interested people to peruse the state of policial ad spending, at the local and federal level, with ease. Facebook still has a long way to go before it can buy back the trust it has lost through several major missteps—not the least of which is its contribution to interference in the 2016 election—but this is a step in the right direction.
H/T Mashable