There is a very important new feature hidden in iOS 11's settings menu. Dubbed Emergency SOS, it lets you quickly and discreetly dial emergency services without unlocking your phone or tapping on the dial pad. Many are hailing the feature as a must-have, particularly for women. However, you need to set it up first.
Once enabled, Emergency SOS will autodial 911 when you tap your iPhone's sleep/wake button five times in rapid succession. It's a quick, easy action you can take whether your phone is in your hand, pocket, or purse.
How to use Emergency SOS in iOS 11
To set up Emergency SOS, head to your iPhone's settings. Scroll down, and below Touch ID & Passcode, you'll see a new section, Emergency SOS. Tap it, and then switch on Auto Call. If you haven't already filled out your personal Medical ID in the Health app, you'll want to do that next. (There, you can enter your personal information, any health conditions or allergies, and a list of emergency contacts.) If you ever use Emergency SOS, your phone will also text those emergency contacts that you've done so.
In this settings menu, you also have the option of having your phone play a countdown sound before it actually dials 911. If you want to be discreet when you use the feature, you may want to switch this setting off. However, if you have a tendency to accidentally press your phone's power button, leaving this setting on may give you a chance to end the call if you didn't mean to use Emergency SOS.
If you don't switch on Auto Call, tapping the sleep/wake button five times will instead lockout Touch ID. It will give you a shortcut to call 911, too.
READ MORE:
It's nice to know you have this quick dialing capability in your pocket if you're walking late at night or in an unsafe area. However, in scenarios such as a domestic violence dispute, being caught using Emergency SOS could put a woman in greater danger, as Mashable points out.
One important reminder: Police services are requesting iOS users not to test the feature out. The Toronto police tweeted that the feature was working well—and all the successful test calls were tying up their 911 lines.
And if you named yourself something funny or inappropriate in your phone, you may want to rethink that decision. One Twitter user found out the hard way.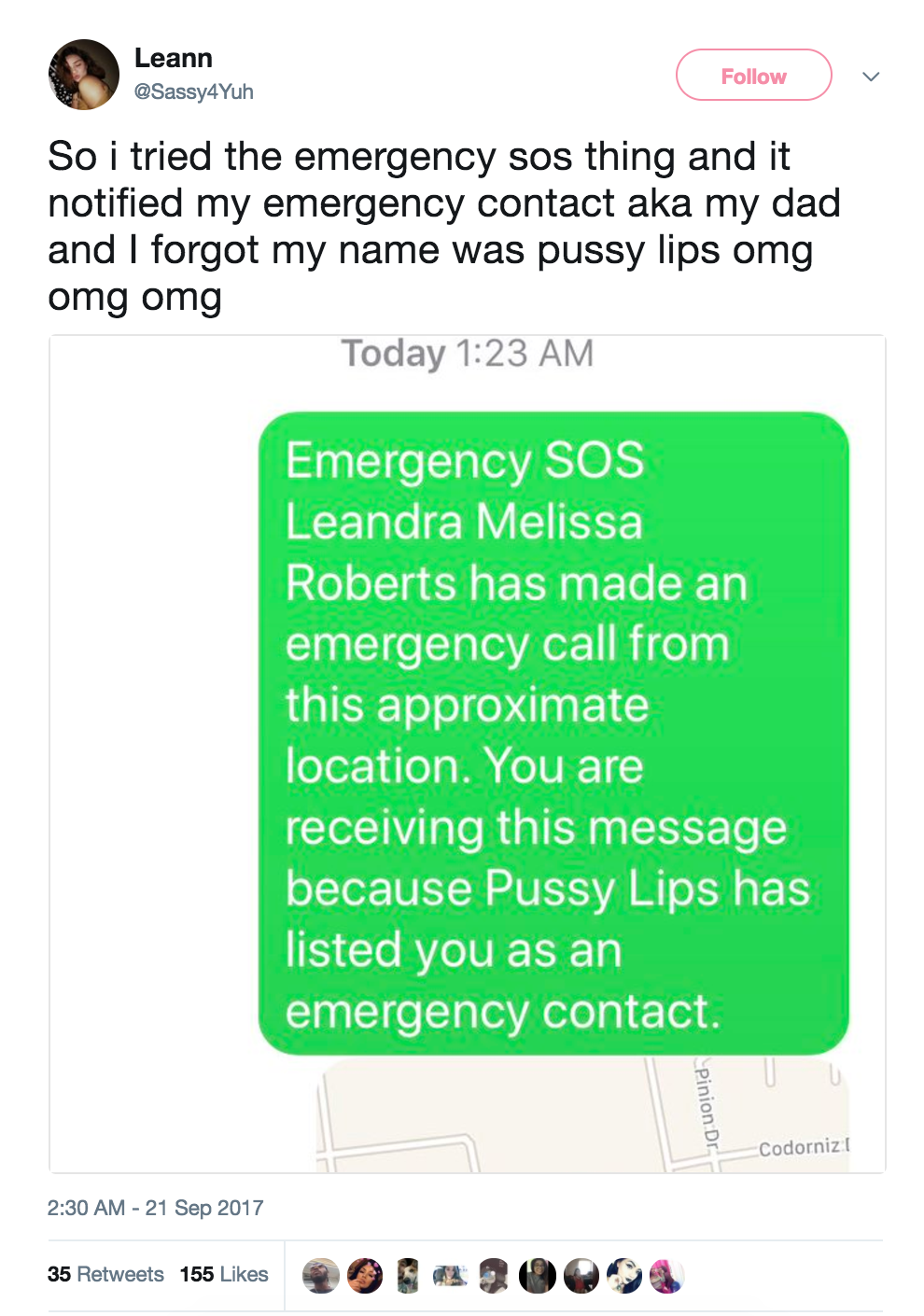 H/T Mashable