In response to concerns over coronavirus, Instagram is rolling out a new feature aimed at keeping people indoors. It's also changing some of its rules.
Instagram Co-Watching, how it works
The new feature is called Co-Watching, and it will allow friends to browse posts together over video chat or group video chat, all from the safety of their individual homes. Instagram announced the new feature, along with several changes to its policies, Tuesday morning.
The idea is to scroll Instagram in real-time with friends, looking at posts that one person in the group has liked, saved, or that the platform's feed recommends.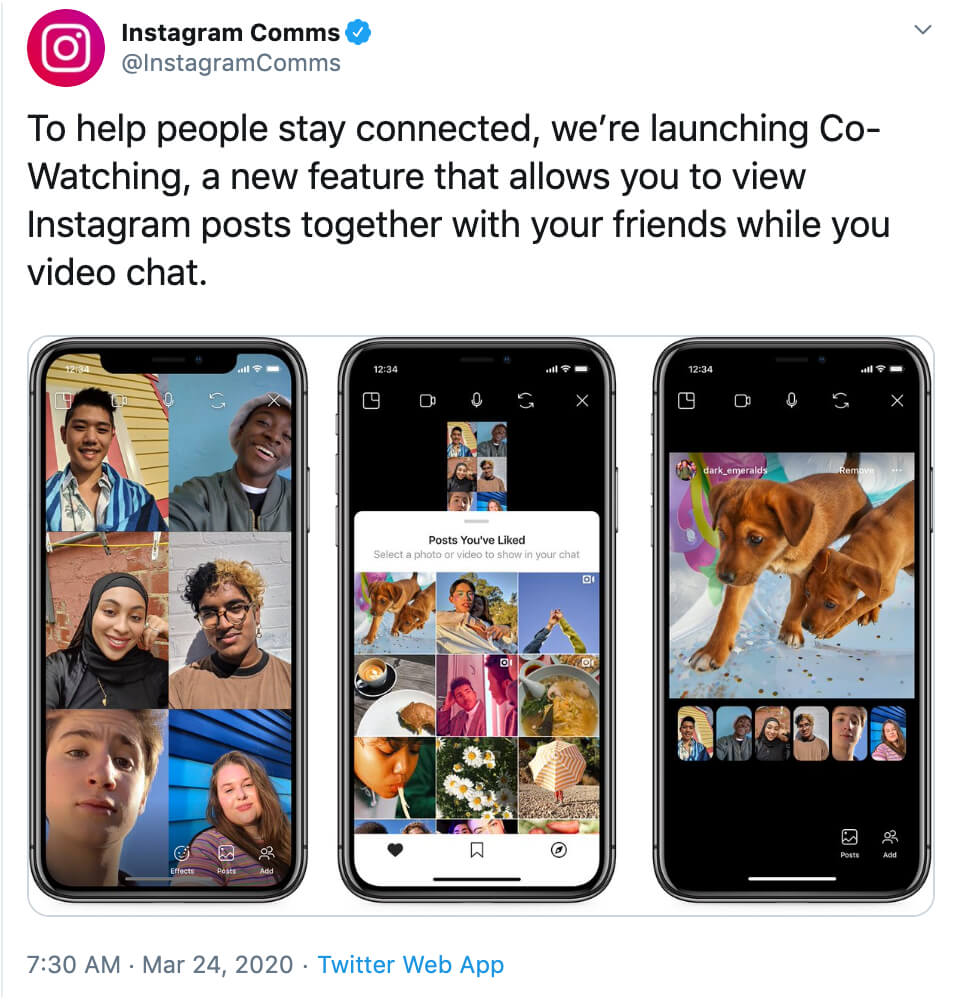 Instagram's other coronavirus changes
The company plans to "remove COVID-19 accounts from account recommendations" in hopes of lessening the spread of misinformation. It is also working to remove any COVID-19 posts not stemming from an official source.
Another new feature, set to roll out soon, will allow people to better locate "accurate information when they search for COVID-19 related terms." In order to allow people to quickly and easily locate valid, relevant non-profits, the company also added a COVID-19 section to its "donation sticker" which will now be available in other countries.
Finally, the company's content moderators are prioritizing harmful misinformation above all.
Hopefully, Instagram will do a better job of sticking to its new policies than Twitter. Just days after Twitter last week announced plans to crack down on tweets spreading misinformation, it refused to remove a tweet from Elon Musk that clearly violated its newly established rules.
READ MORE: