Gun owners are moving to new extremes in the online culture war.
In the renewed mini-trend, guys are using Facebook to post pictures of themselves pointing guns at their crotches.
It appears, according to Facebook users, the dangerous stunt isn't exactly new, with some claiming the bonkers trend started last year.
But in recent days, Twitter caught wind of it.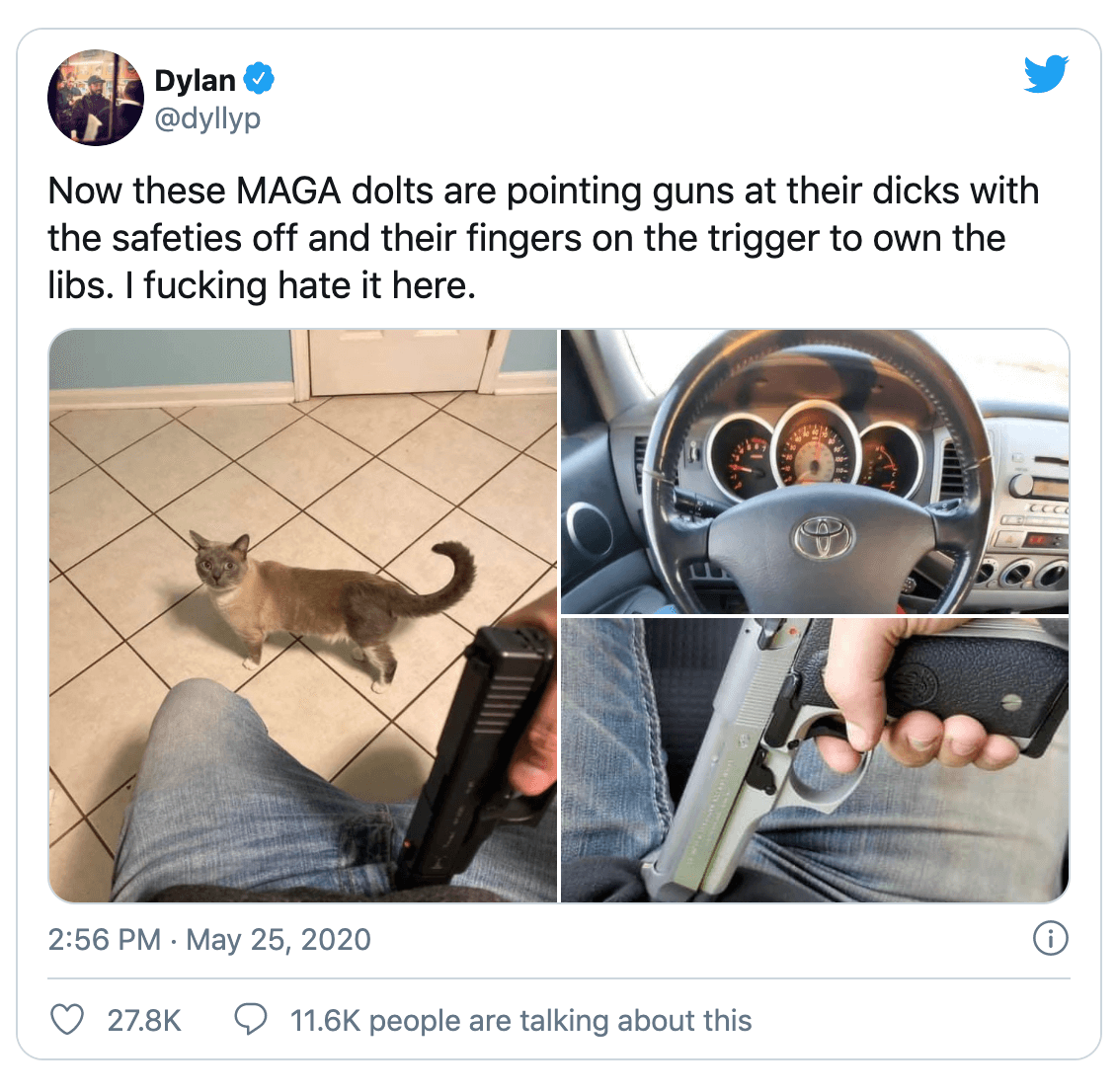 Although some of the posts claim these pictures are of conservatives and Trump supporters aiming to own the libs, there's no evidence of that, save for the fact that many gun owners lean conservative.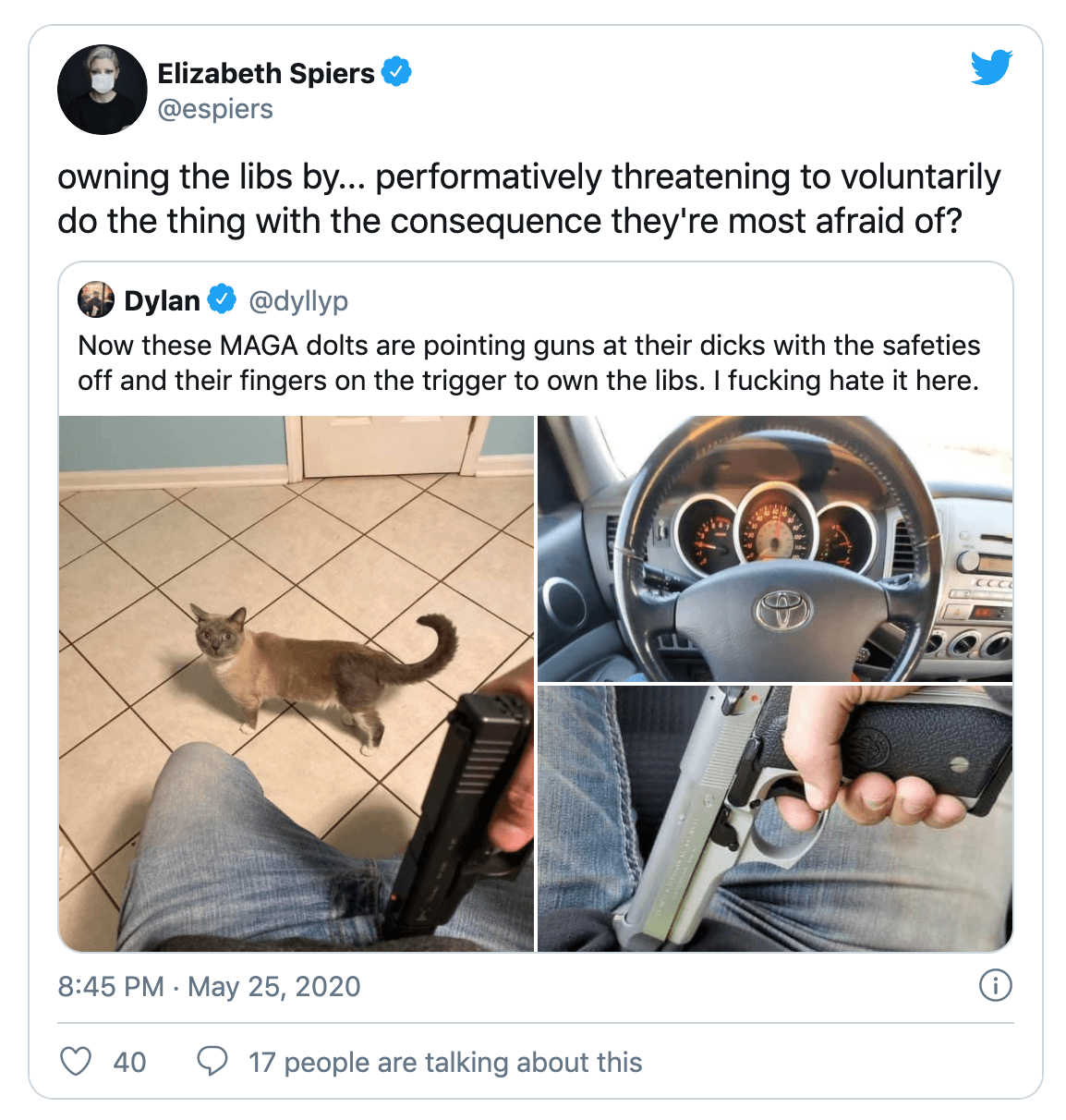 The photos feature men holding the weapons against their bodies with the gun's safety switch flipped off, which makes the gun ready to fire.
For at least one of the hazardous gun-wielding participants, he appears to think its a joke, billing it as "a good sh*tpost."
"Concealed Nation" which boasts itself as the "largest concealed carry website in the world" issued a stern rebuke of the gun owners posting the reckless pictures.
The organization says that the reason why these users do it is "to upset those who believe trigger discipline is important."
A request for comment to Facebook on if these posts violated their community guidelines went unreturned from the Daily Dot.
Facebook's "Safety" Community Standards notes, "In an effort to promote a safe environment on Facebook, we remove content that encourages suicide or self-injury, including certain graphic imagery and real-time depictions that experts tell us might lead others to engage in similar behavior."
READ MORE: