YouTube TV is jacking up its prices, but there's a slight silver lining for cord-cutters.
Effective immediately, YouTube TV's monthly cost is increasing from $39.99 per month to $49.99. Subscribers who pay through Apple will pay an additional $5-per-month processing fee. Current customers will see these changes in their first billing cycle after May 13, according to Cord Cutter News.
On the plus side, YouTube TV added a block of new programming that includes Discovery Channel, HGTV, Animal Planet, and the Travel Channel, among others, and the movie channel Epix as a premium add-on. (There's still no HBO, though.) YouTube TV also announced that Oprah Winfrey's OWN channel is scheduled to hit the service later this year. (You can view the complete list of YouTube TV channels here.)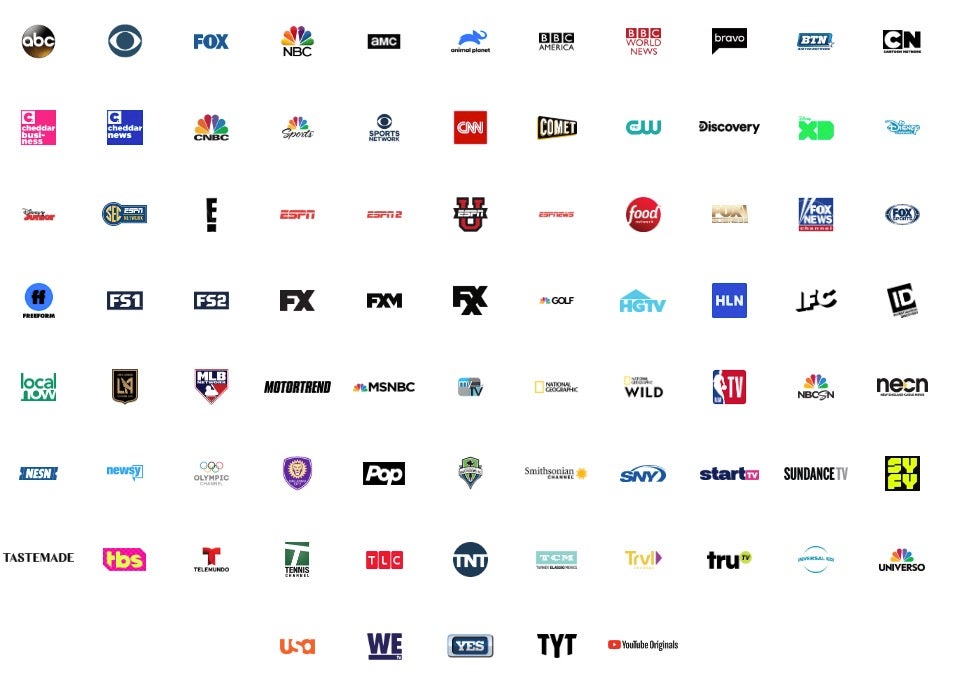 The news follows a recent trend in streaming services casually notching up their prices. Perhaps most notably, Netflix tacked on $2 per month to its most popular plan in January, and in late March, DAZN, the sports streaming service looking to corner the boxing market, doubled its monthly cost, from $9.99 per month to $19.99, and killed its free trial.  
The changes have been even more prominent in the live TV streaming space. In mid-March, DirecTV Now rolled out two new skinny channel packages that cost significantly more than what the service previously offered. Likewise, Hulu bumped up the cost of its live TV offering by $5 per month in February, and FuboTV, a comparable service that leans more heavily on sports, increased its base subscription package to $54.99 per month. As with YouTube TV, FuboTV packaged its $10 price hike with its announcement of imminent new Viacom channels like Comedy Central and MTV.
What's really going on here?
For one thing, it's important to note that most of these services aren't independently profitable. As Disney noted in its SEC filing for the first quarter of 2019, for example, the company hemorrhaged money in 2018, some $580 million in its equity investments, "primarily due" to its losses with Hulu. (With its acquisition of 21st Century Fox, Disney owns 60% of Hulu.)
At the same time, given the exceedingly high cost of cable or satellite service, which can easily run more than $100 per month, there's plenty of room for services like YouTube TV to raise their prices and still seem like a viable alternative. And if several of these services do so all within the same general range of time, the increase becomes less apparent.
There's little question about the value of YouTube TV. With each subscription, you can add up to six accounts, all of which receive their own unlimited cloud DVR. That makes it an incredible deal for those who plan on sharing the service with family or friends, especially considering you can stream on up to three devices at once.
But the price hike will make some of YouTube TV's competitors more appealing. At $50 per month, it's now more expensive than PlayStation Vue and Hulu with Live TV—and considerably pricier than the budget-streaming service Philo, which offers AMC and all of the channels YouTube TV just added for just $16 per month, and the industry leader, Sling TV.
In fact, at a time when most services seem to be charging more, Sling TV has moved the other direction. It's currently offering 40% off its base packages for the first three months, reducing the cost of its Sling Orange and Sling Blue packages to $15 per month (from $25) and its combo package Sling Orange + Blue to $25 per month (from $40). And it's done so while adding new channels (E!, Paramount Network, and MLB Network) and improving functionality, with compatibility for Microsoft Edge, which publicly previewed earlier this week.
Consumers should expect plenty more volatility in the coming months. Hulu has hinted at significant changes to its channel offerings, for example, and not a week passes without a slight change to one of the major live TV streaming services.