Do you know what's new on HBO Max this month? There's plenty coming to make your subscription worthwhile, undoubtedly. HBO Max new movies like theatrical releases Judas and the Black Messiah beat going to the theaters, obviously. HBO Max new originals include the illustrious return of Last Week Tonight. Additionally, there's can't miss HBO Max new shows including Food Wars and Haute Dog. Here's what's new on HBO Max in February 2021.
HBO Max New Originals: It's a Sin, Allen v. Farrow, Last Week Tonight
HBO Max New Movies: Judas and the Black Messiah, Earwig and the Itch, Tom & Jerry
HBO Max New Shows: Food Wars, Haute Dog
---
Best HBO and HBO Max Originals: February 2021
Here are the best new originals on HBO Max this month.
It's a Sin miniseries
Ritchie, Colin and Roscoe are three gay men who leave home at 18 to start a new happy life in 1981 London. They soon find themselves tested by a virus that impacts their community, that most of the world ignores. Over five episodes, the group is shown living through 1991, as they all resolve to live as fierce as possible despite the threat of HIV. When it premiered in UK, it became the most streamed show on the All 4 platform, and Channel 4's biggest drama launch. Expect similar fireworks when one of the best new HBO Max originals premiers February 18.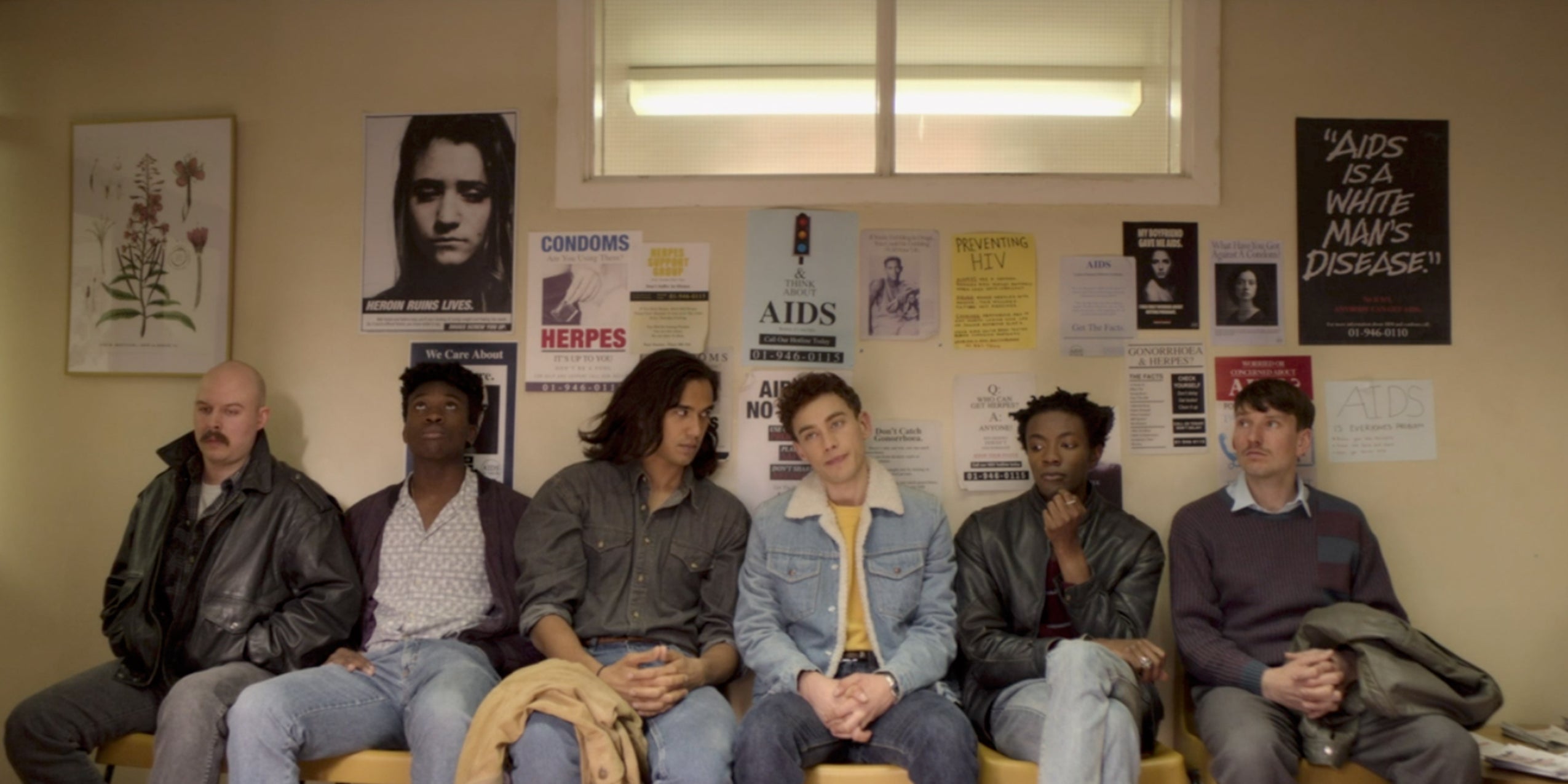 ---
Allen v. Farrow
Since the 90s, Woody Allen has been one of the most controversial figures in Hollywood. Still, In a post-Weinstein world, this documentary dives deep into the allegations made against Allen by his daughter Dylan Farrow. In addition, Mia, Dylan, Ronan Farrow, Carly Simon give first-hand accounts alongside witnesses, experts, prosecutors. The series also resists Allen's film oeuvre in light of the allegations.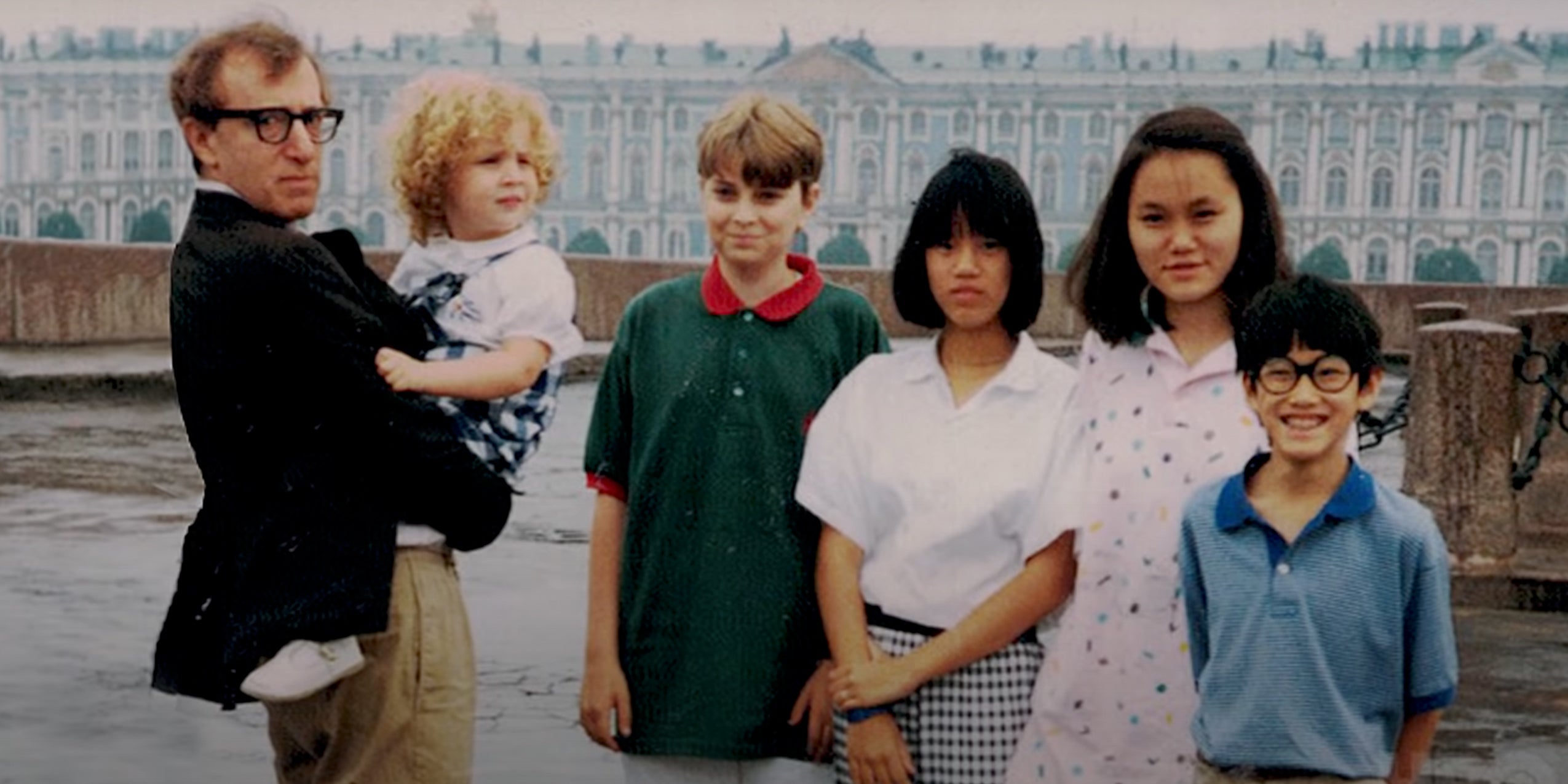 Last Week Tonight with John Oliver season 8
John Oliver is unquestionably, the king of modern political satire. Because even though he's always a week late to the latest happening, he's still going to have the funniest take across the comedy sphere. Above all, he won't be pulling punches now that we're in a post-Trump world.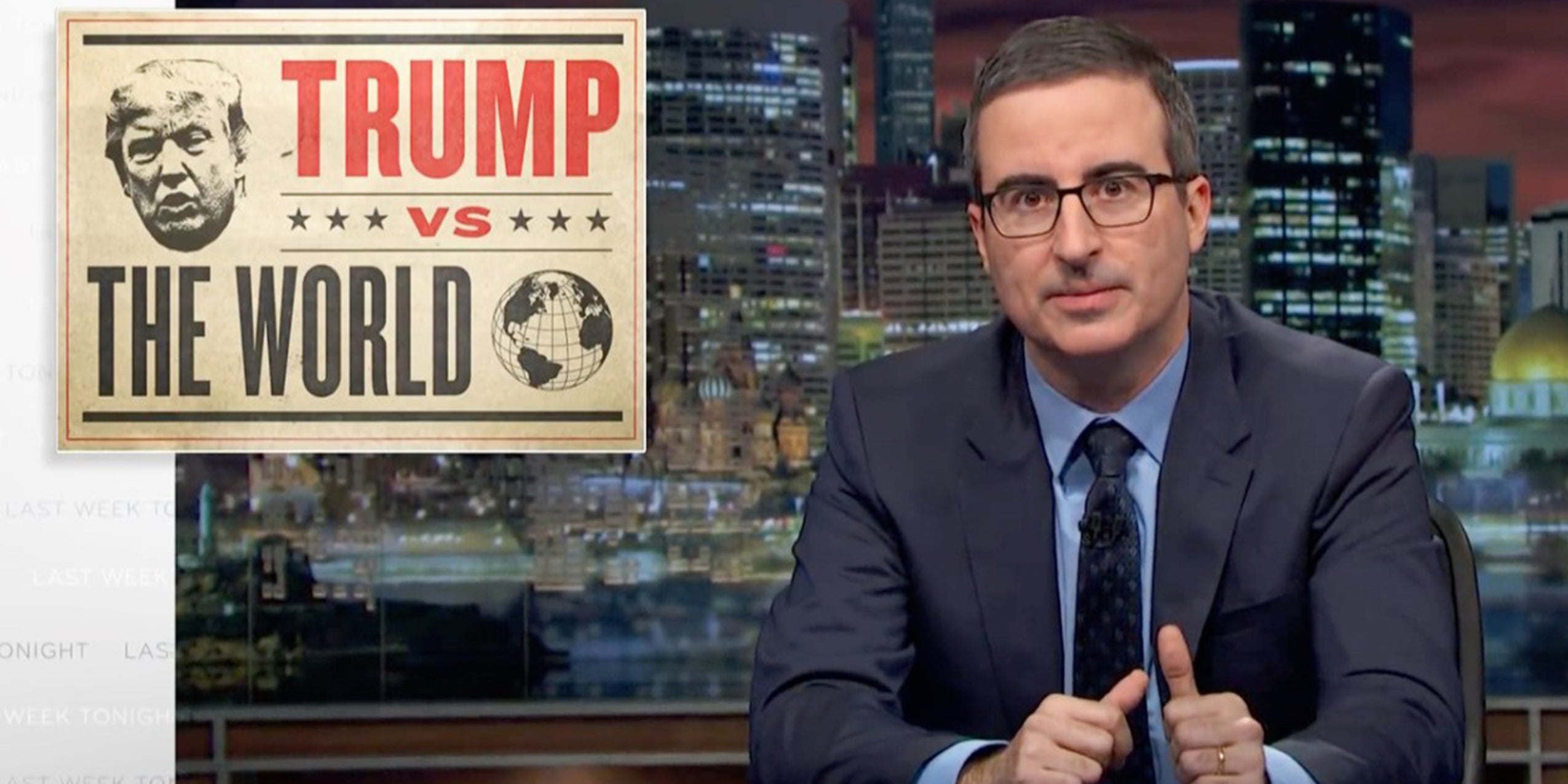 ---
Best HBO Max New Movies: February 2021
Here are the best new movies on HBO Max this month.
Earwig and the Witch
In kids movies, orphans are often objects of destiny and Earwig, above all, is no exception. Earwig's heritage is magic, which is why she simply can't be tamed, even when she's adopted by less than desirable parents. The latest Studio Ghibli film is exclusive to HBO Max, when it lands February 5.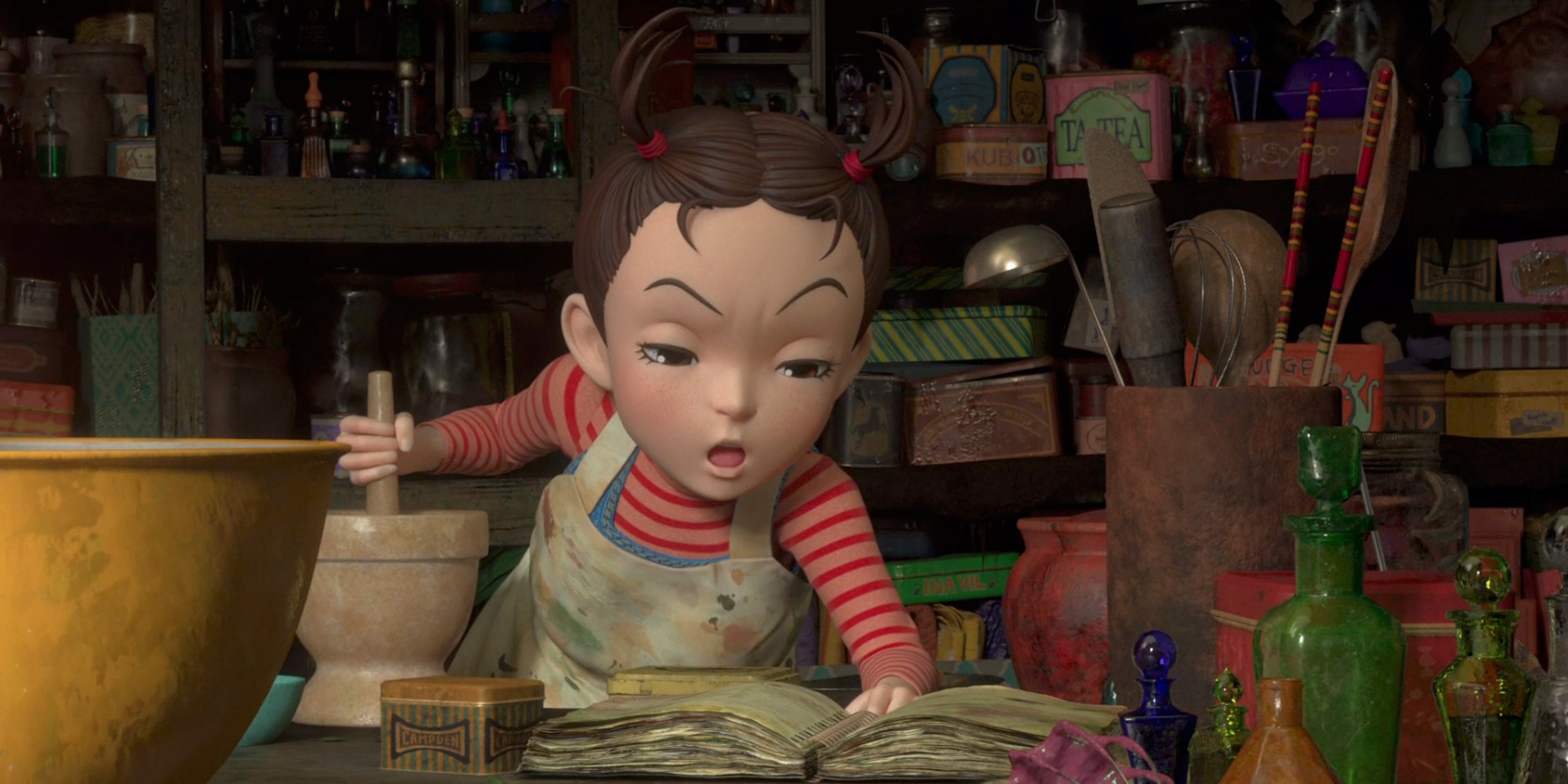 ---
Judas and the Black Messiah
Without a doubt, Fred Hampton, leader of the Black Panthers, was one of the vanguards of the revolutionary left in late 1960s Chicago. However, his downfall came at the hands of a petty criminal turned FBI informant who led to his eventual downfall. In conclusion, It's one of the must-see new movies on HBO Max this month.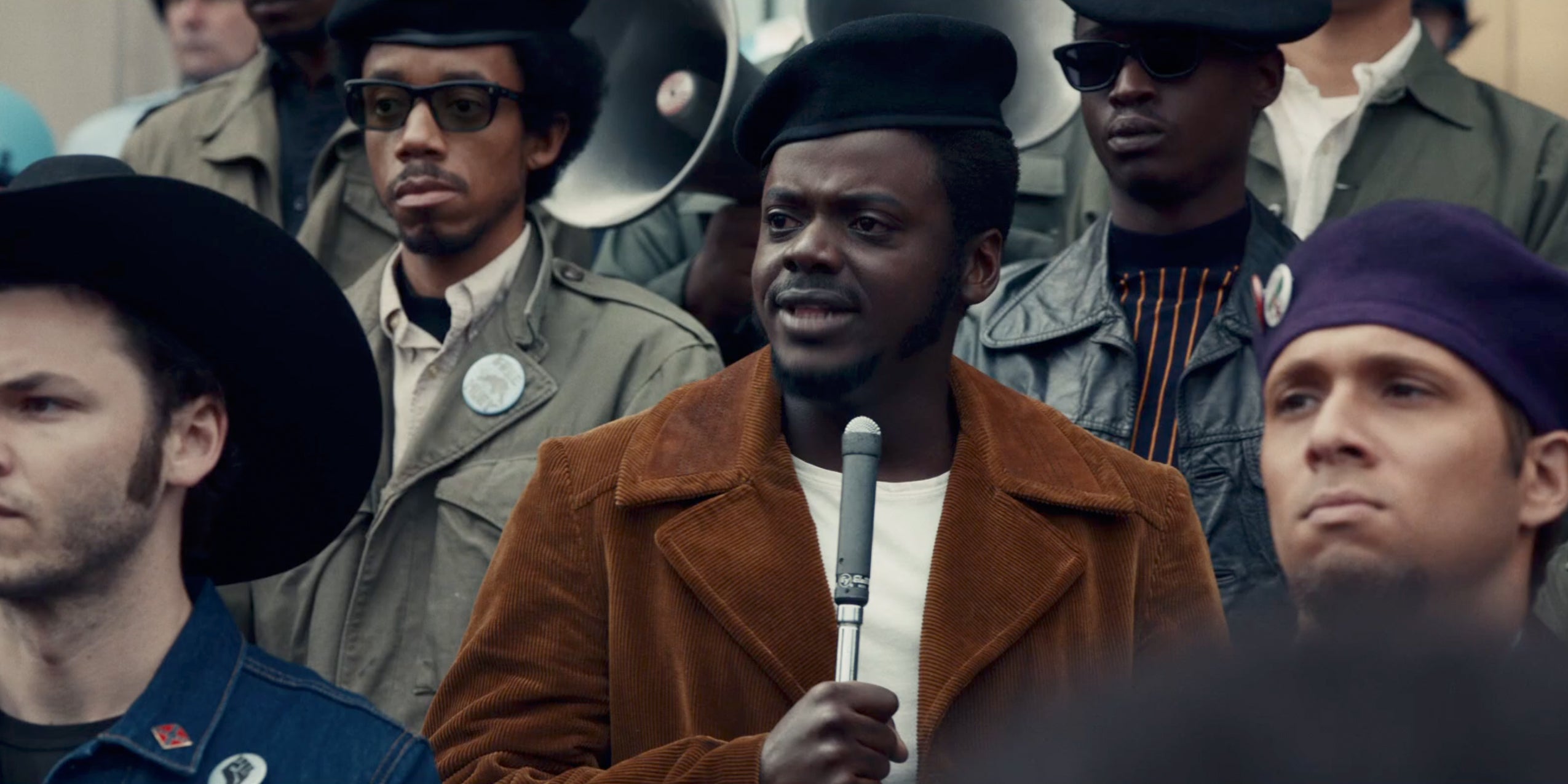 ---
Tom & Jerry
There's a good chance the animated cat and mouse frenemies were watched by your grandparents when they were kids. Tom and Jerry will now hit the 21st century as they become unlikely allies when they're both kicked out of their home. They eventually find themselves as part of an intricate plot smack dab in the middle of a luxury hotel. It was going to be a theatrical release, however, the animated slapstick family comedy will hit HBO Max on Feb. 26.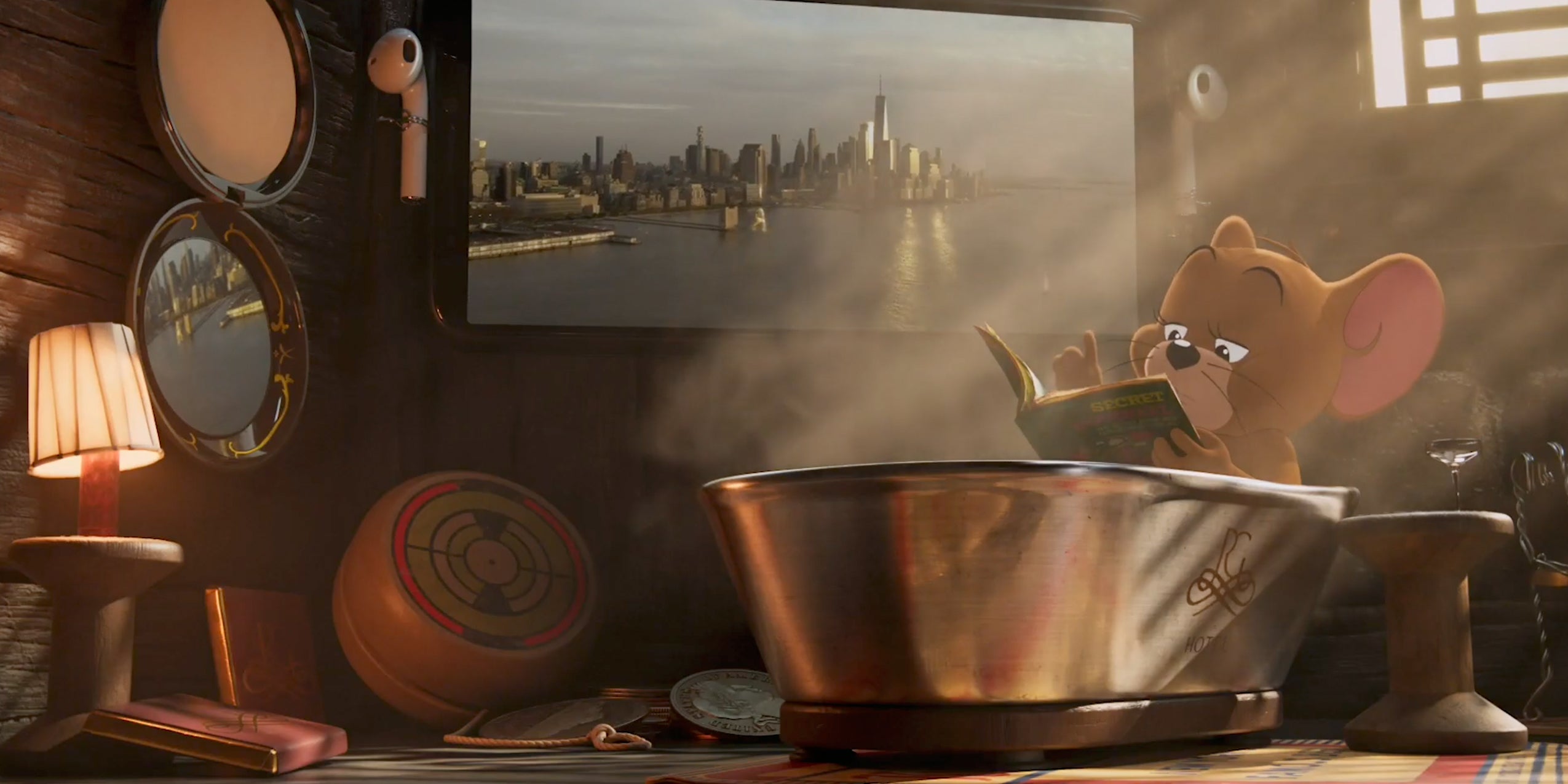 ---
Best HBO Max New Shows: February 2021
Here are the best new shows on HBO Max.
Food Wars! The Fourth Plate
Other anime may be more captivating or action packed, but none are half as mouth watering. For instance, imagine for a second if there was a school where elite teenage chefs were trained and tested their skills in battles that made Iron Chef look like a church bake sale. Yes, the premise is goofy, but the characters and more importantly, the food, are glorious. Still, It's not just one of the best new shows on HBO Max, it's a can't miss anime.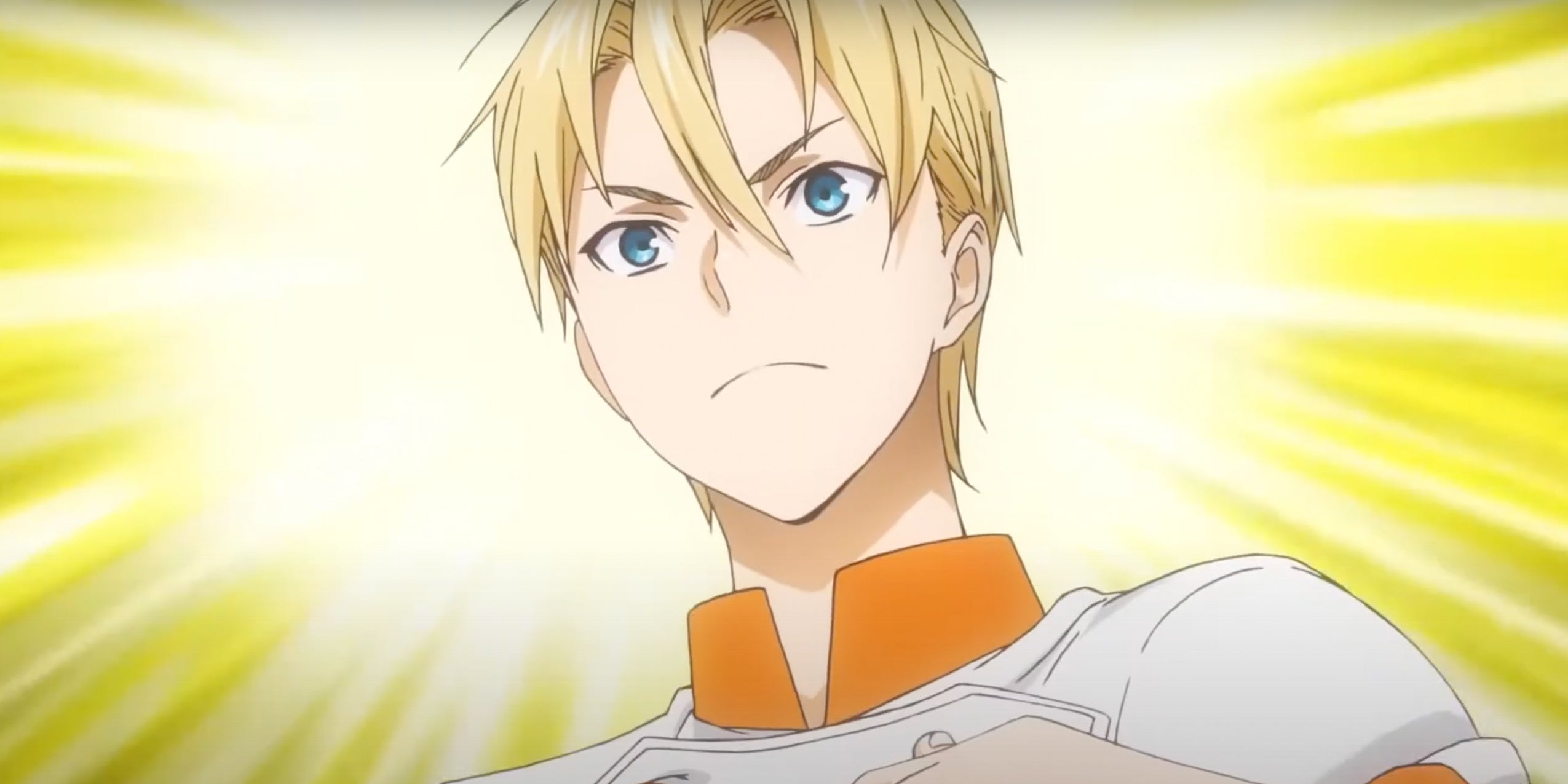 ---
Haute Dog
Firstly, three dog groomers compete to find the best look for their dogs. But, which poodle will turn heads? In addition, is your shitzu gorgeous enough to stop traffic? Still, don't expect anyone to throw contestants a bone, competition has never been this rough. In conclusion, Reality beauty contests are going to the dogs.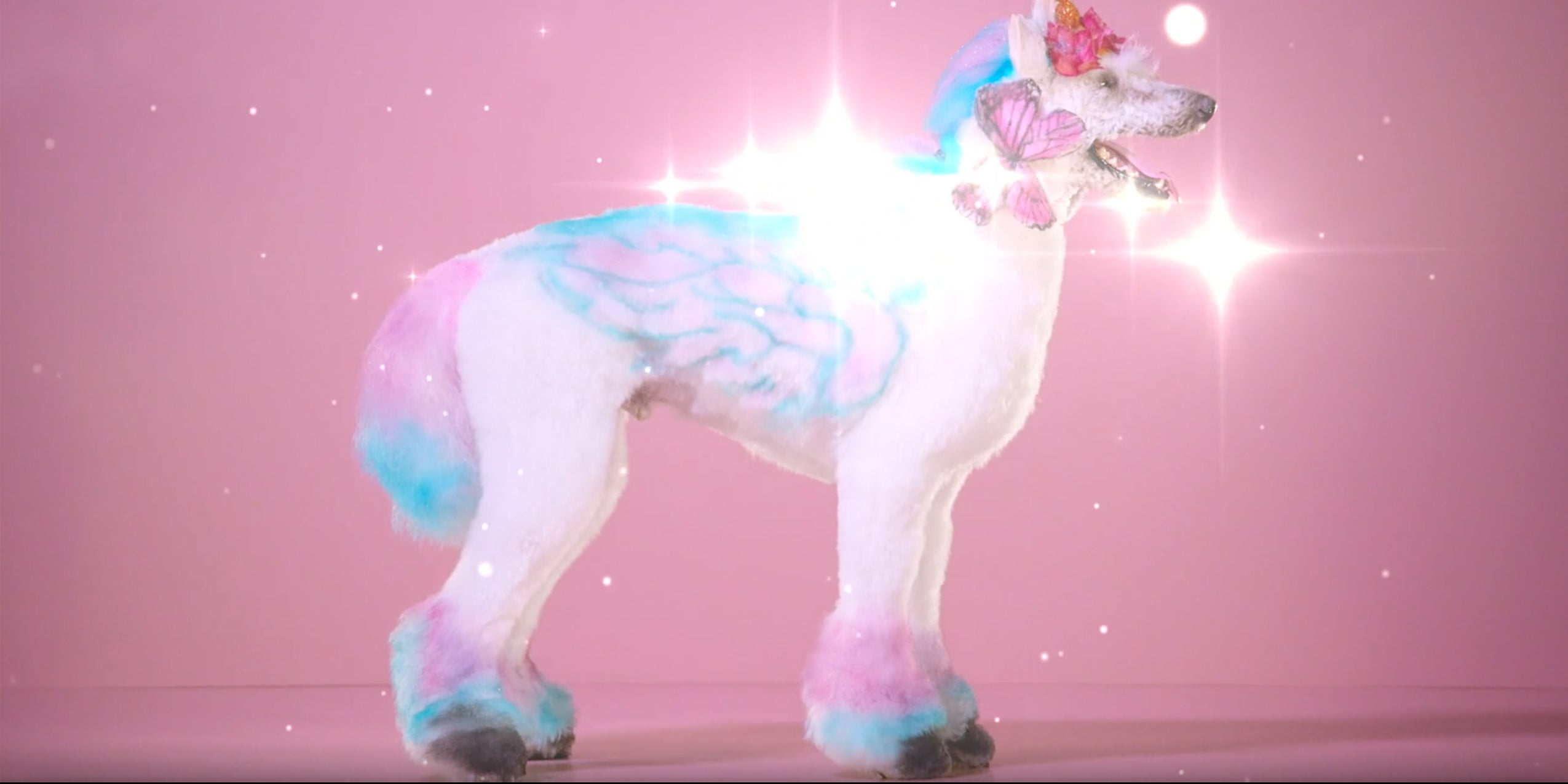 Best recent releases on HBO Max: Editors' picks
Raised By Wolves
Raised by Wolves' gradually-developed worldbuilding is a real gift compared to the many sci-fi shows that infodump at the first opportunity, or succumb to meandering mysteries like Westworld. Still, It feels a lot like reading the first act of a really epic sci-fi novel like Dune, not least because we see some of the story through the eyes of Campion (Winta McGrath), one of the six children. —Gavia Baker-Whitelaw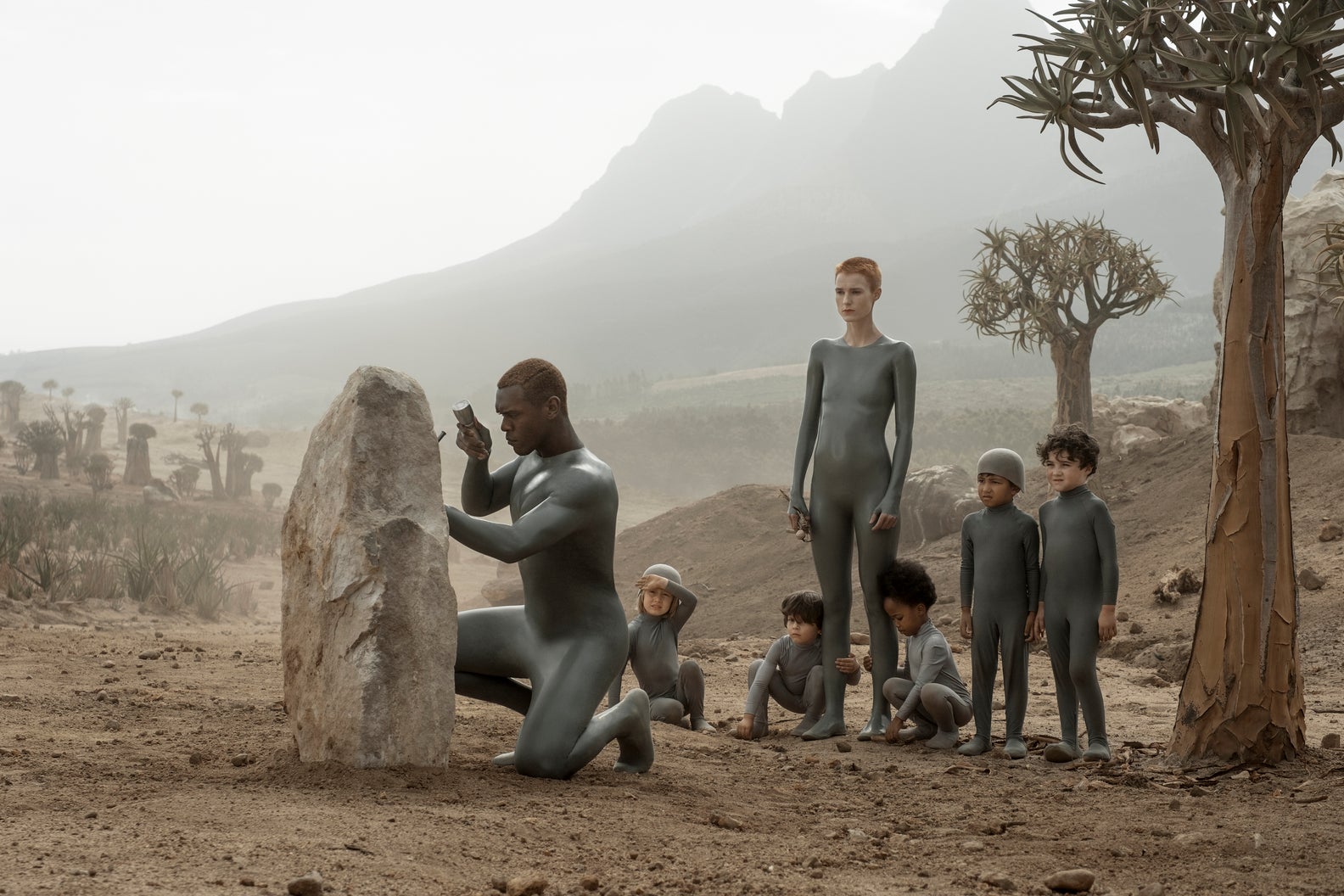 ---
The Third Day
Jude Law, obviously, has chosen some pleasingly strange projects over the past few years. His last HBO collaboration The Young Pope made the most of Law's faintly threatening sex appeal, while new offering The Third Day puts him in Average Dad Mode, descending into a nervous breakdown in a Wicker Man-like setting. However, I was delighted to discover that this excellent miniseries is a fully fledged folk horror story. —GBW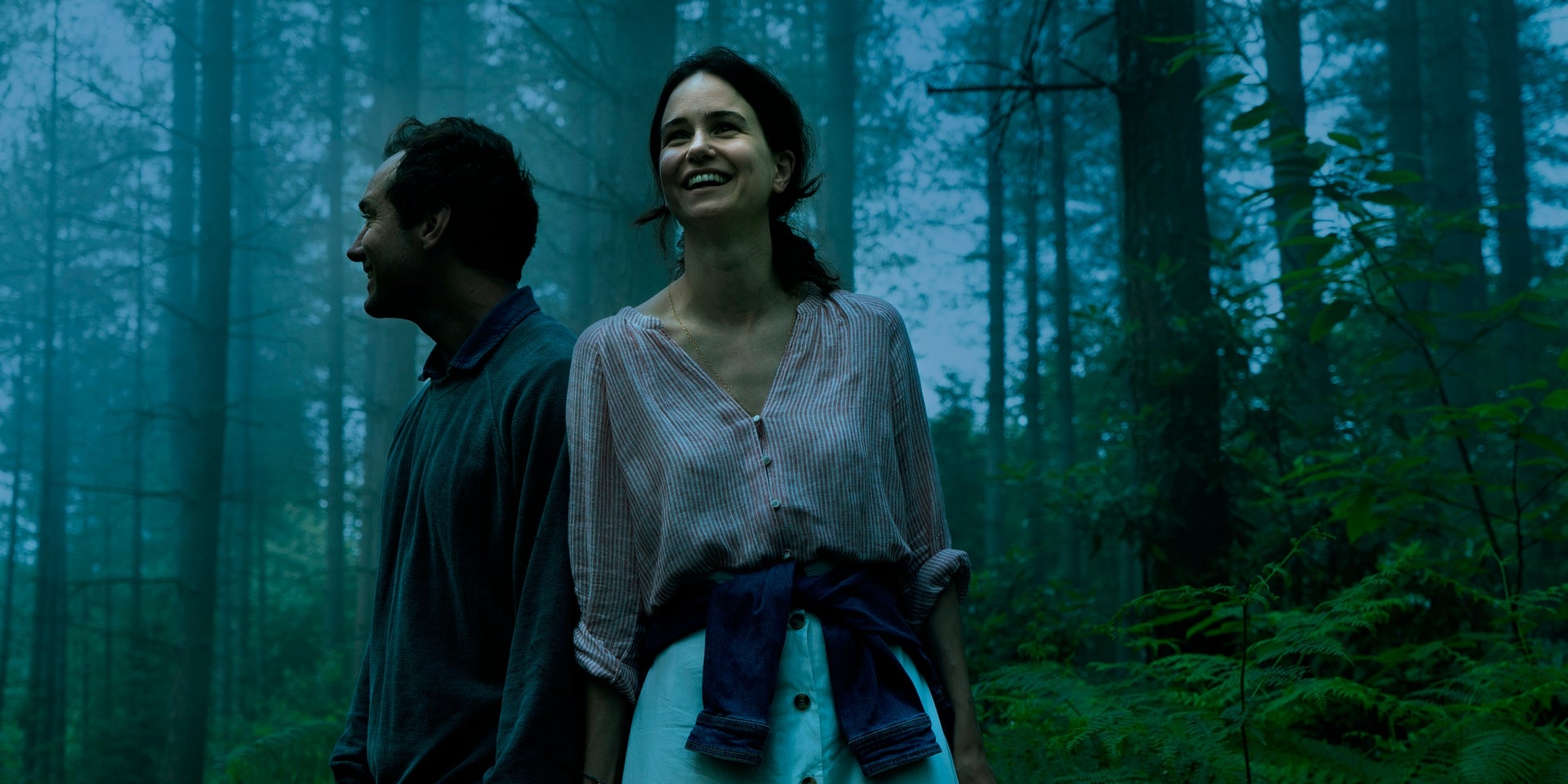 ---
Lovecraft Country
Similarly based on the book by Matt Ruff, new HBO original Lovecraft Country takes us to 1950s Jim Crow America as Atticus Freeman (Jonathan Majors), his childhood friend Letitia (Jurnee Smollett), and Atticus' uncle George (Courtney B Vance) as they search for Atticus' missing father (Michael K Williams). But racism isn't the only horror that awaits them and threatens their lives, monsters are on the loose, too. —Michelle Jaworski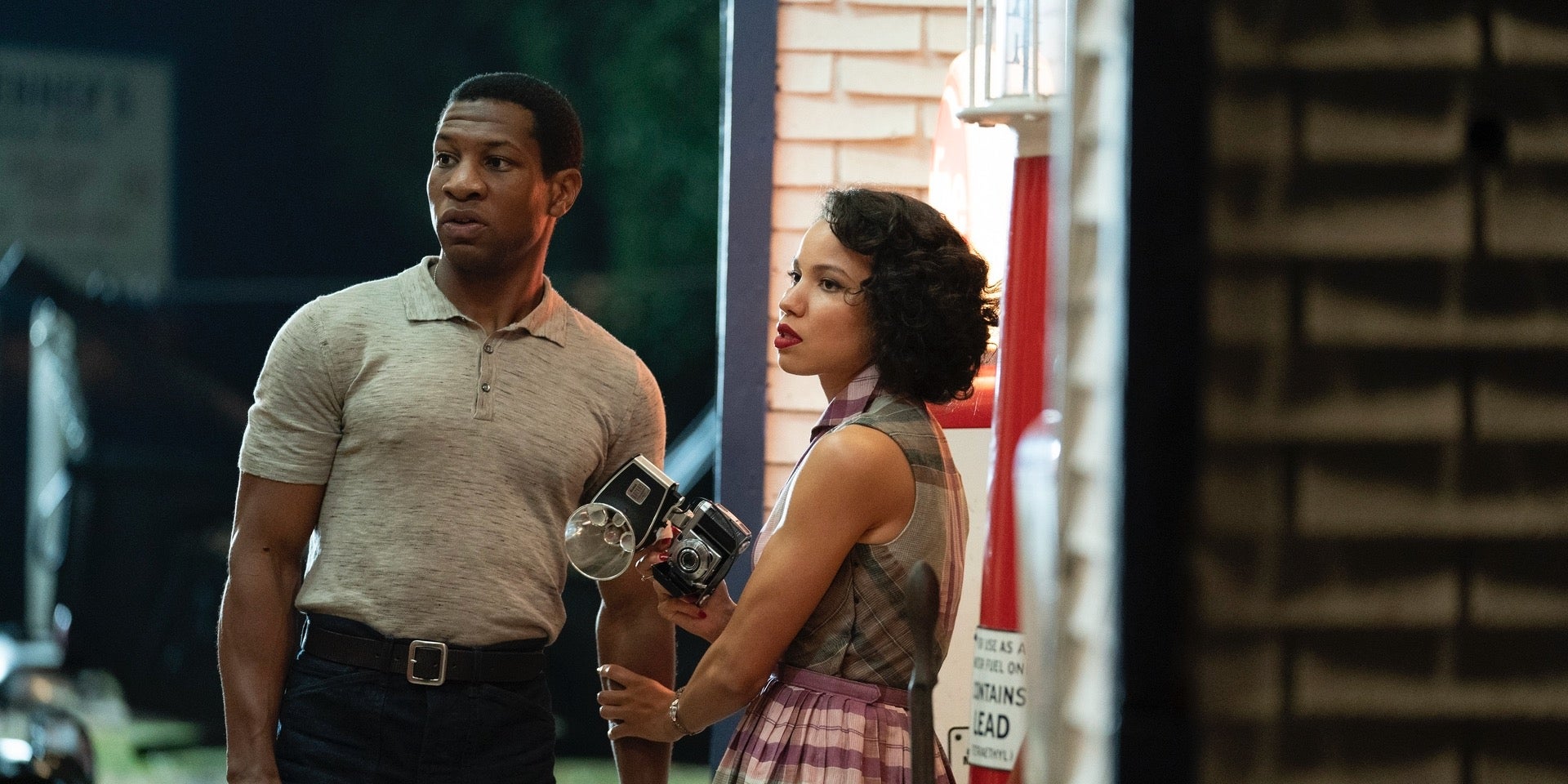 ---
What's new on HBO Max and HBO: February 2021
Available February 1
All Good Things, 2010
The Amityville Horror, 1979
The Amityville Horror, 2005
The Apparition, 2012
Austin Powers movies
American Style
Backdraft, 1991 (HBO)
Batman: The Brave and the Bold
Be Cool, 2005
Blade Runner: The Final Cut, 2007
Batman Joel Schumacher movies
Butter, 2012
Captain Blood, 1935
Chewing Gum
Death Row Stories: Season 5
Deep Down, 2021 (HBO)
Get A Job, 2016 (HBO)
Drumline, 2002
The Four Feathers, 2002 (HBO)
Get Shorty, 1995 (HBO)
Getting Even With Dad, 1994 (HBO)
Ghoulies II, 1987 (HBO)
Giant, 1956
The Graduate, 1967
Ghoulies, 1985 (HBO)
Growing Up Milwaukee, 2020
Head of the Class
The Investigation, Limited Series Premiere
Jacob's Ladder, 1990
Jason Goes To Hell: The Final Friday, 1993
Justice League
Justice League Unlimited
La Deuda, 2021
Lars And The Real Girl, 2007
The Last Exorcism, 2010 (Extended Version)
Lay The Favorite, 2012
Life Of Pi, 2012
Love & Basketball, 2000
The Lucky One, 2012
Mad Max 2: The Road Warrior, 1983
The Matrix movies
Man of Steel, 2013
My Bloody Valentine 3-D, 2009
Monkey Shines, 1988
Murder On The Orient Express, 1974
The Neverending Story II The Next Chapter, 1991
Outbreak, 1995
Pathfinder, 2007 (Director's Cut)
Presumed Innocent, 1990
Raw Deal, 1986
Robot Chicken: Season 10B
Saw II, 2005 (Director's Cut)
Safe House, 2012
Saw: The Final Chapter, 2010 (Director's Cut)
Selena, 1997
Saw III, 2006 (Director's Cut)
The Shadow, 1994
Saw IV, 2007 (Director's Cut)
Sling Blade, 1996
Saw V, 2008 (Director's Cut)
Stop-Loss, 2008
Saw VI, 2009 (Director's Cut)
Sunshine Cleaning, 2009
Saw, 2004 (Extended Version)
The Goonies, 1985
The Tank, 2017
This Must Be The Place, 2012
Tinker, Tailor, Soldier, Spy, 2011
Training Day, 2001
Unforgiven, 1992
United Shades of America: Season 5
Up In The Air, 2009
Wildcats, 1986
Willy Wonka & the Chocolate Factory, 1971
Available February 2
A Rodeo Film
A Storybook Ending
Black Boy Joy
The Cypher
Dolapo Is Fine
Fake Famous
Available February 3
Available February 4
Available February 5
Aquaman, 2018
Vengeance: Killer Lovers
Earwig and the Witch 2021
Vengeance: Killer Coworkers
In Other Words, 2021
Vengeance: Killer Neighbors
Available February 6
Irresistible, 2020 (HBO)
The Windsors: Inside The Royal Dynasty, 2019
Available February 7
We Bare Bears: The Movie, 2020
Available February 9
Black Art: In The Absence Of Light
Gen:Lock, Season 1
Available February 10
C.B. Strike: Lethal White, Season Finale
Available February 11
There is No "I" in Threesome
Available February 12
Dunkirk, 2017
El Inconveniente (Aka One Careful Owner), 2021
Havana Street Party Presents: Beatriz Luengo
Judas and the Black Messiah, 2021
Very Scary People: Season 2
Available February 13
Available February 14
The Lady And The Dale
Last Week Tonight With John Oliver
Available February 15
30 Coins, Season Finale
The Batman
Food Wars! The Fourth Plate (Dubbed)
Hot Ones
Jimmy Carter: Rock and Roll President
Static Shock
Available February 18
Arthur's Law
Ben 10: Season 4
It's a Sin
Available February 19
The Killer Truth: Season 1
Available February 20
Argo, 2012
Jujutsu Kaisen, Season 1
Available February 22
Beartown, Series Premiere
Available February 23
Real Sports With Bryant Gumbel
Available February 26
Blade Runner 2049, 2017
Lupe, 2021
Tom & Jerry, Warner Bros. Film Premiere, 2021
Available February 27
Bill And Ted's Bogus Journey, 1991
How It Really Happened: Season 5
Bill And Ted's Excellent Adventure, 1989
---
Want to learn more about HBO Max? Find out everything you need to know about the streaming service, including how to make the most of your subscription.