Lovecraft Country knows a good hook when it sees one. It's a vast blend of genres that transcend time, looping in classic and more contemporary tales. It's a show whose soundtrack mixes period music with Rihanna, Marilyn Manson, and Cardi B; it pulls audio from James Baldwin, Gil Scott-Haron, and Ntozake Shange. In the hands of creator Misha Green (who created the critically acclaimed series Underground), Lovecraft Country often feels effortless. While the series stays firmly set in 1950s Jim Crow America, much of Lovecraft Country is even more relevant now.
Lovecraft Country

RELEASE DATE:
Aug. 16, 2020
CREATOR:
Misha Green
STREAMING:
HBO
Fully embracing its pulp fiction roots, 'Lovecraft Country' blends horror, classic science fiction, and an intimate family drama for a gripping spin on the many, many monsters hidden below-the-surface and in broad daylight of Jim Crow America.
Time and again, the kinds of monsters that influential pulp authors like H.P. Lovecraft crafted onto the page are real in Lovecraft Country. But they're far from the only terrifying monsters out in the night and broad daylight that grapples with some of the racist foundations of modern sci-fi. Those roots are still part of the narrative; other writers continue lionizing their work or mining it for stories. Lovecraft Country subverts those stories that not only convey something much more fascinating but also have a conversation on the racist legacy they left behind.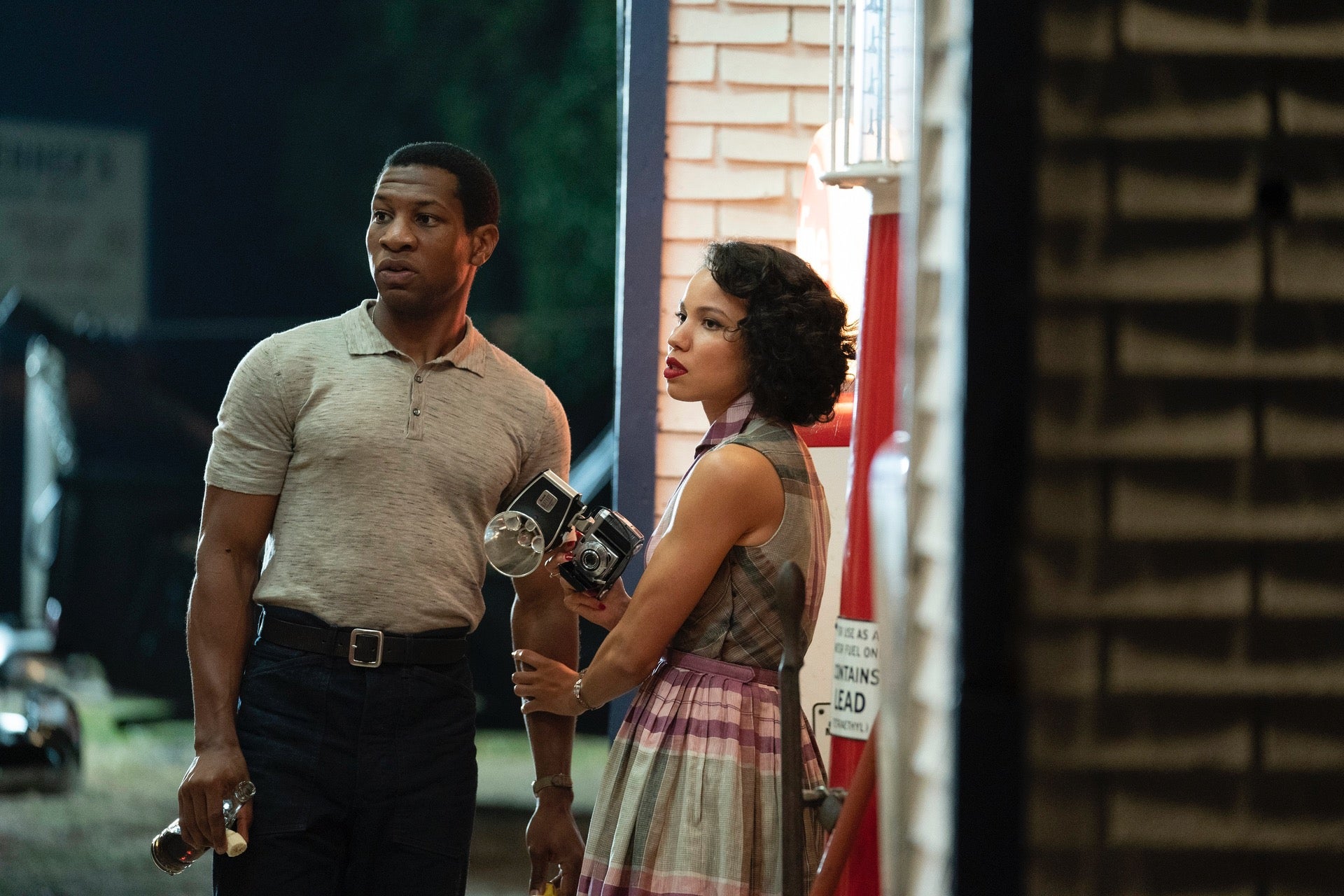 Early in the Lovecraft Country pilot, Atticus "Tic" Freeman (Jonathan Majors), the bookish Korean War veteran who's on his way back to the South Side of Chicago, has to reckon with this. After inquiring about the book he's reading (A Princess of Mars), an older Black woman questions how he can read a book that's centered around a former Confederate soldier. She points out that the Confederacy supported slavery, something that had only been outlawed for under 100 years.
"Stories are like people," Tic explained. "Loving them doesn't make them perfect. You just try and cherish them. Overlook their flaws."
Tic is defending his love of pulp fiction even when the material itself (and the authors who write it) are openly racist. It's a scene that has a similar counterpart in Matt Ruff's book that serves as Lovecraft Country's basis. It's also a commentary on Lovecraft himself, whose level of racism was considered extreme even at the time. But pulp fiction is Tic's form of escape, so he has to push down any views he might have about those authors because even if they're racist or use the realm of science fiction to write racist stories, they're also writing the stories he loves. And he's very familiar with Lovecraft's brand of racism after his father Montrose (Michael K. Williams) forced him to memorize a truly vile poem that Lovecraft wrote about Black people's place in the world after he caught Tic reading Lovecraft.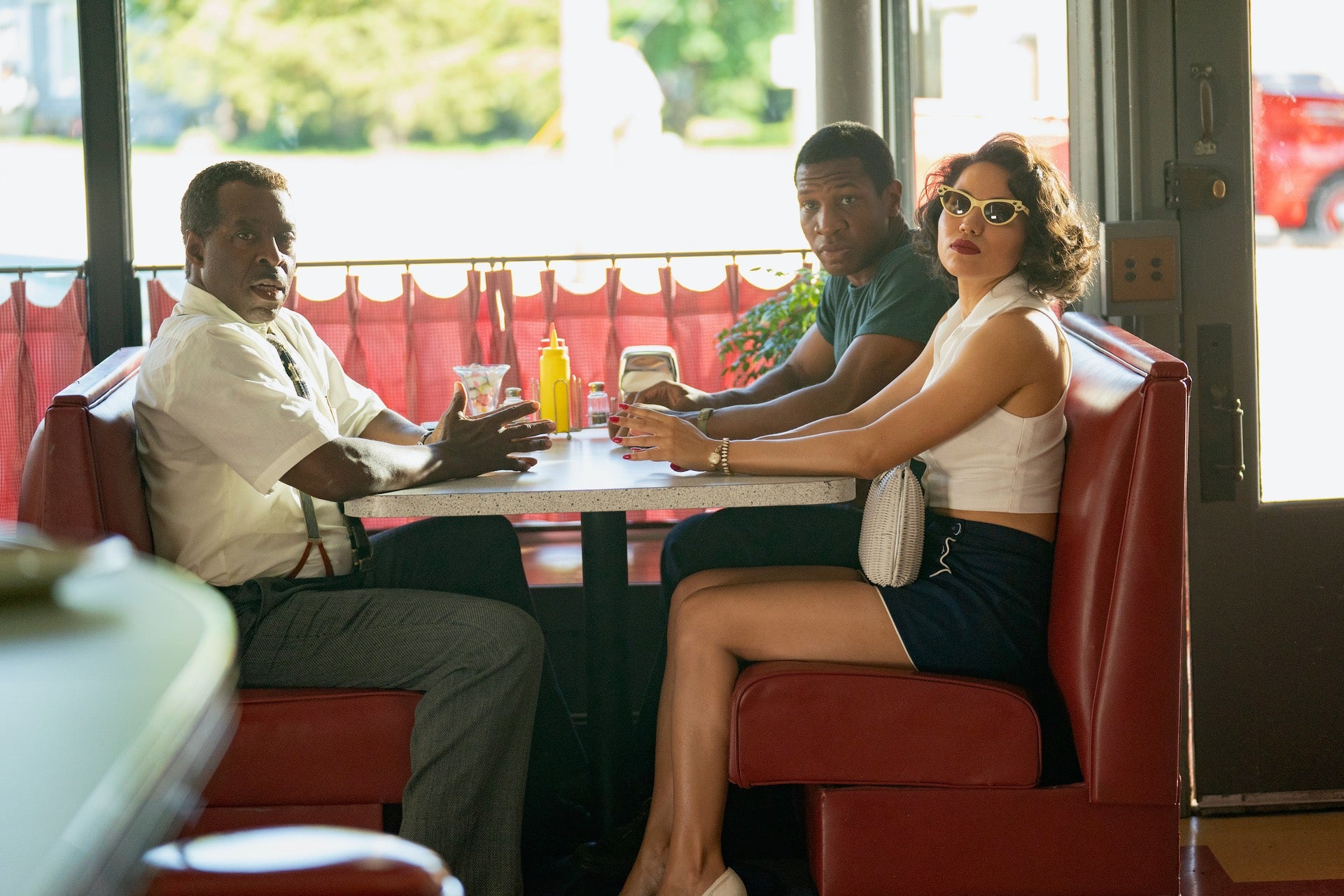 Once Tic returns to Chicago, it doesn't take long for the story to kick off. Tic is looking for his estranged father, who went to "Lovecraft Country" (the area of Massachusetts where many of Lovecraft's stories took place) and never came back, setting off a road trip to Massachusetts. Tic's uncle George (Courtney B. Vance) joins him as well as Tic's childhood friend Letitia "Leti" Lewis (Jurnee Smollett). After they hit the road, getting there turns into its own form of hell; George, who writes a guidebook geared toward advising Black readers on the places they can safely eat and stay within the segregated U.S. that's not unlike the real-life Green Book, also uses the road trip as research for an update to his guide.
The open racism of Jim Crow America is on full display in nearly every scene. It showcases that no matter what kinds of creatures, magic, and a group who call themselves the Sons of Adam that looks down on the KKK (but is no less racist), Tic, Leti, and George face near-constant threats of violence, terrorism, and death threats everywhere around them. Police officers wear their racism on their sleeves and will gleefully use their position of power to use excessive force on Black people and face zero consequences. They're not just a few bad eggs, as the vast majority of police shows will have you believe: They're the status quo. Christina Braithwaite (Abbey Lee) is far more interested in joining her father's group even though the Sons of Adam (which doesn't allow women) will always see her as inferior to white men.
And many of the supernatural-free incidents that occur in the first five episodes aren't just of their era; for many people in the U.S., it's very much still the norm. Police brutality against Black people still mostly goes unchecked and is rooted in systemic racism, white people still terrorize a Black woman after moving into a mostly white neighborhood, and racist dog whistles are coming from the White House. Like Watchmen before it, the fiction further highlights our dystopian reality.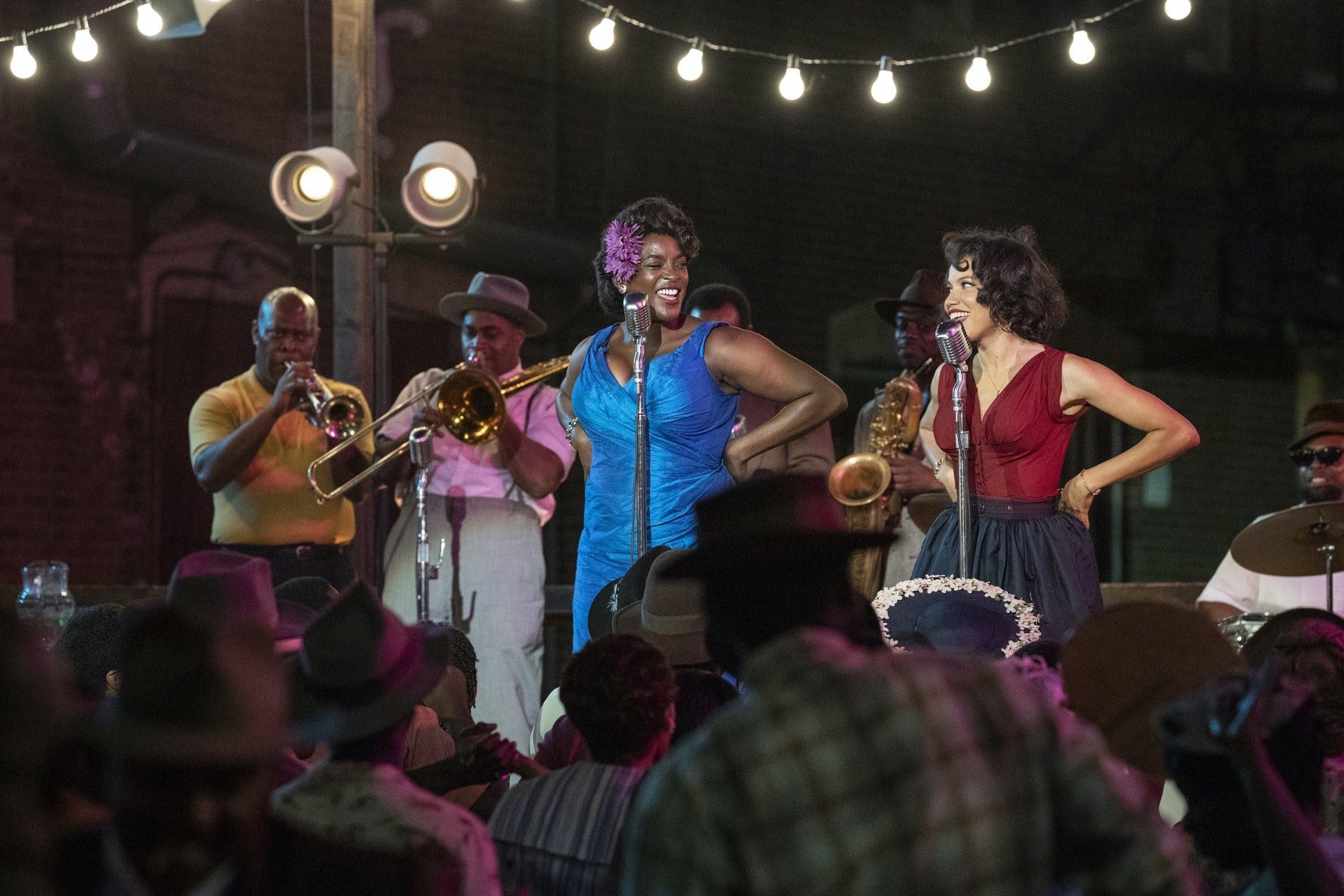 The first two episodes function as a gripping two-parter, one that hinges on the scares and tension that doesn't shy away from any of the gore, the character drama, and strong world-building. Majors, who already had a breakout summer with Da 5 Bloods, is instantly mesmerizing, and Smollett easily holds her own both against those terrors and her costars. Vance brings a welcome warmth, and it often couldn't come at a better time. It's a treasure trove for the kinds of viewers who take the books and stories referenced within a show as a suggested reading list. The other three episodes contain overarching mysteries, but many of those stories are self-contained, almost akin to new serials that fully embrace the absurdities of the genre. Some of the episodes are uneven, but there's a lot of fun to be had.
With time to breathe, Lovecraft Country gets to expand its world to give characters more depth. Hippolyta (Aunjanue Ellis), George's wife, has a fascination with astronomy and can see past the bullshit. Their daughter Diana (Jada Harris) is a budding comic book artist with grand dreams. Ruby Baptiste (Wunmi Mosaku), a singer (and Leti's half-sister), has frustrations with Leti and the world that run deep.
Lovecraft Country contains plenty of fantastical monsters, ghosts, and magic to go around. It's dazzling; the characters' clothes often leap off the screen, and some of the more creative visuals are simultaneously mesmerizing and downright grotesque. But the big horrors aren't just the ones that leap off the page or the screen; they're the ones right in front of us.
Lovecraft Country premiered on Aug. 16 on HBO, with new episodes every Sunday.
HBO Max is the newest way to watch HBO, featuring an array of WarnerMedia holdings in addition to all your HBO favorites. It's also got a new series of shows, Max Originals, exclusive to the service.
---