There's no shortage of wine movies—Wine Country, Sideways, Bottle Shock—but we see early on that Uncorked will be much different: When a customer asks Elijah (Mamoudou Athie) what white wine she should get, he breaks it down in terms of rappers—Jay-Z, Kanye, Drake—drawing out a new set of references around wine, a different way of understanding.
Uncorked

RELEASE DATE:
March 27, 2020
DIRECTOR:
Prentice Penny
STREAMING:
Netflix
Not just another wine movie.
Written and directed by Insecure showrunner Prentice Penny, Uncorked focuses on a family-run barbecue joint in Memphis. Elijah's father Louis (Courtney B. Vance) took over the business from his father, and expects his son to do the same. His mother Sylvia (Niecy Nash) is more understanding of her son wanting to take a different path. Elijah has bigger dreams than working at a wine store: He wants to become a master sommelier.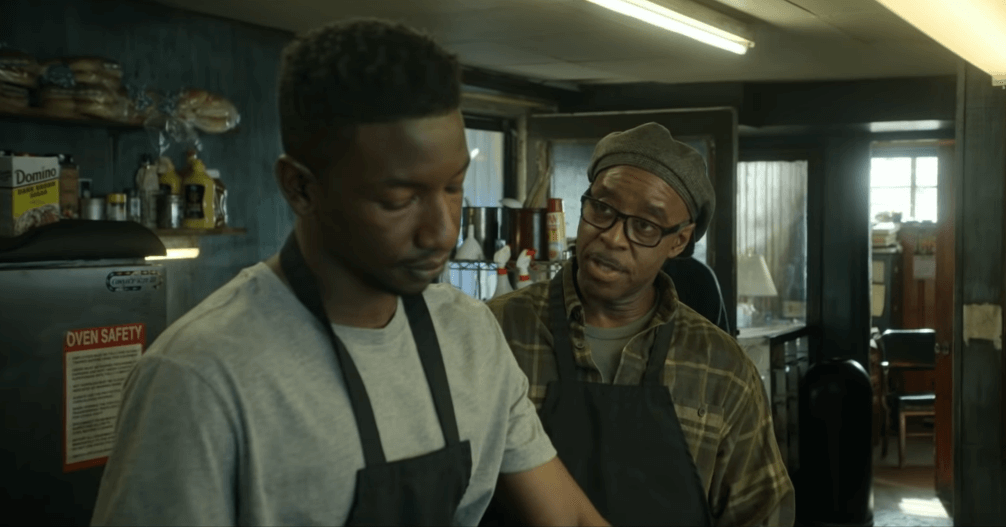 The customer, Tanya (Sasha Compère), becomes his girlfriend, and pushes him to take the infamously difficult exam to become a sommelier, but he still has a foot in the barbecue world. At a family dinner, they mistake "sommelier" for "Somalian," and rib Elijah a bit. Penny said the film is personal: He modeled it after his relationship with his own father, who wanted him to take over the family's furniture store. Later in the film, when Louis finally comes around to his son's vision, he gives him his grandfather's suit to wear to his final exam, and some insight: The money to open the restaurant came from a dice game, since Black men couldn't get a loan in the early '60s.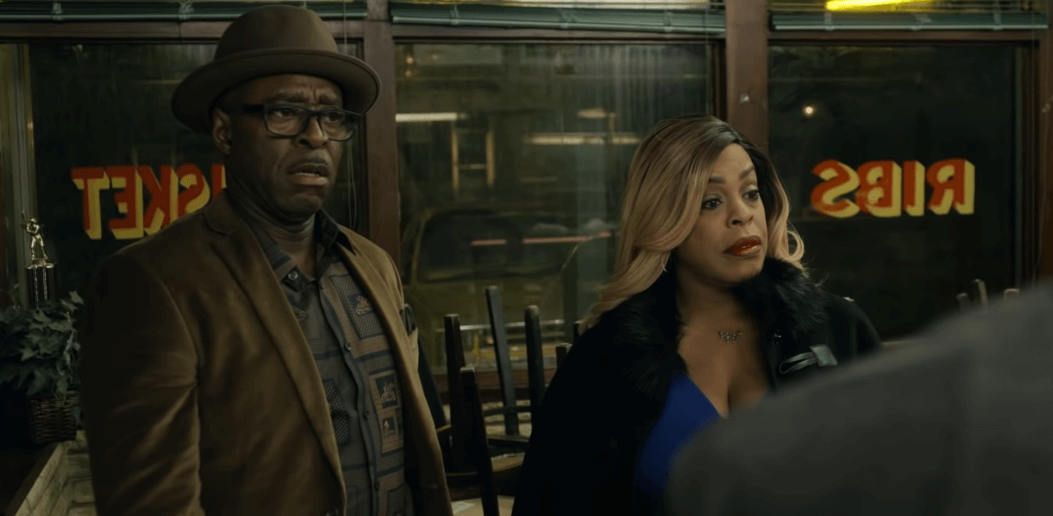 The heart of the film is his family and how they communicate, two generations struggling to pair their tastes. So when we're pushed into the world of aspiring wine experts, and Elijah eventually travels to Paris, it's an exciting visual excursion but it takes us off the emotional foundation. Still, Penny doesn't go the obvious route and make Elijah an outlier in the sommelier community. He loves wine and has a goal, like everyone else studying for the exam. Gil Ozeri's performance as Elijah's neurotic classmate adds some comedic relief to Athie's more stoic performance, though we never get any real sense of who his classmates are.
This is a family drama but there are no blow-ups or lesson-learning moments. We see Sylvia and Louis enjoying their own moments together, made all the more bittersweet by Sylvia's cancer diagnosis. Uncorked is a quiet movie that takes its time, showing us Memphis along with Elijah's path through school and personal relationships, though Tanya doesn't get to do much beyond push him to follow his dreams. In one of the film's most heartbreaking scenes, Elijah attempts to get through a study session with classmates while glimpsing images of his mother, his descriptions of wine extending to descriptions of her. It's in moments like this that Uncorked finds a way to bridge its two worlds.
Still not sure what to watch tonight? Here are our guides for the absolute best movies on Netflix, must-see Netflix original series, documentaries, docuseries, and movies.
Looking for something more specific? Here are our Netflix guides for the best war movies, documentaries, anime, indie flicks, true crime, food shows, rom-coms, LGBT movies, alien movies, gangster movies, Westerns, film noir, and movies based on true stories streaming right now. There are also sad movies guaranteed to make you cry, weird movies to melt your brain, old movies when you need something classic, and standup specials when you really need to laugh. Or check out Flixable, a search engine for Netflix.


---
WATCH: 13 Best TV Shows on Netflix: