What Joe Swanberg is to American indie dramedies, Rocky Soraya is to Indonesian supernatural horror. Between producing and directing, Soraya cranks out movies at a blistering rate. The last Soraya film I reviewed was The 3rd Eye, back in September, and much of what I said holds true for his latest work, Suzzanna: Buried Alive. Soraya works at such a breakneck pace that it feels like his first drafts go straight from the page to the screen. The film has little conflict, characters don't act like people, and the story is gibberish. The 3rd Eye at least found ways to moderately succeed, enough that I deemed it "spooktacular."
Friends, Suzzanna is not spooktacular.
Suzzanna: Buried Alive

RELEASE DATE: 4/3/2019
DIRECTOR: Rocky Soraya, Anggy Umbara
STREAMING: Netflix
After a pregnant Suzzanna is killed during a robbery gone wrong, she comes back as a ghost to take revenge on her killers.
The movie basically delivers on its title. There's a woman, Suzzanna, and she gets buried alive. Then she returns from the dead to take revenge on the bumbling idiots who killed her. Since Suzzanna was pregnant when she died, she becomes a sundel bolong, which, according to Indonesian mythology, is a ghost of a woman who dies while pregnant or in childbirth and gives birth in the grave or through a hole in her back. Sundel bolongs have long, beautiful hair to hide the holes in their backs, and they take on their human form unless they are weakened. So for a while, only Suzzanna's assailants know what's happening.
Suzzanna then methodically hunts down and haunts (haunts down?) her killers to death. In theory, this is a decent premise. But the film is simultaneously over- and underwritten, with paper-thin characters and flimsy plotting. It's as simplistic as a story can be, made simpler by characters who explain every plot development. I assume this is for the audience's benefit, but I can't imagine anyone getting lost.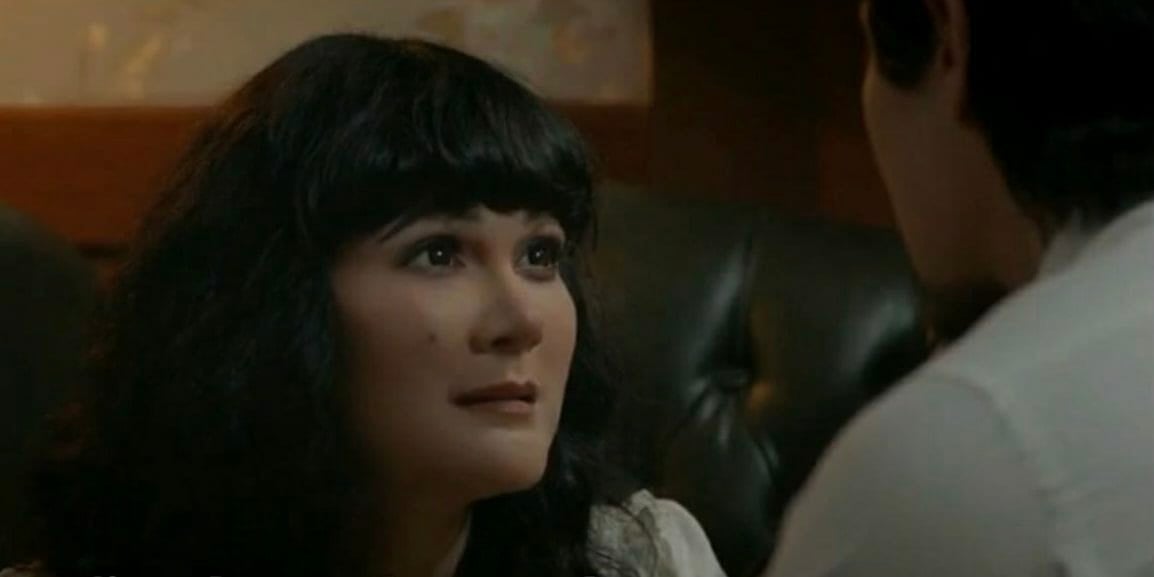 There is a lo-fi charm to Suzzanna, which makes it sporadically entertaining. The kills are gross and gory, and the practical effects are solid. But the movie's charms get crushed under its bloat. Every scene feels twice as long as necessary, with some bits stretched to the point of unintentional hilarity. If the pacing were sharper, the shaggy dog quality of Suzzanna could be endearing. Instead, the movie is punishing, and I think I've gleaned all I can from the Rocky Soraya experience (though, to be fair, Soraya shares Suzzanna's directing credit with Anggy Umbara).
While I appreciate the efficiency of Soraya's approach, his movies leaving me longing for the stronger J-horror run of the 2000s. Curiosity may get me to check out The 3rd Eye 2, but after sitting through Suzzanna: Buried Alive, I'm out for now.
Still not sure what to watch tonight? Here are our guides for the absolute best movies on Netflix, must-see Netflix original series, documentaries, docuseries, and movies.
Looking for something more specific? Here are our Netflix guides for the best war movies, documentaries, anime, indie flicks, true crime, food shows, rom-coms, LGBT movies, alien movies, gangster movies, Westerns, film noir, and movies based on true stories streaming right now. There are also sad movies guaranteed to make you cry, weird movies to melt your brain, old movies when you need something classic, and standup specials when you really need to laugh. Or check out Flixable, a search engine for Netflix.