Netflix's new coming-of-age series Never Have I Ever is everything I could ever want for a teen comedy from Mindy Kaling and Lang Fisher: an awkward but confident protagonist, a tight-knit group of teens each navigating their own troubles, special attention to cultural traditions, and rom-com storylines abound.
Never Have I Ever

RELEASE DATE:
April 27, 2020
CREATORS:
Mindy Kaling and Lang Fisher
STREAMING:
Netflix
High school sophomore Devi copes with her father's death, spinning tragedy into comedy while navigating friendships and blossoming romance.
The series follows Sherman Oaks High School sophomore Devi Vishwakumar (Maitreyi Ramakrishnan) as she recovers from her father's death, all the more challenged by her life-long nemesis Ben (Jaren Lewison), her perfect, beautiful cousin Kamala (Richa Moorjani), and her mother Nalini's (Poorna Jagannathan) strict nature.
Never Have I Ever immediately stands out from other coming-of-age comedies in its approach to trauma and processing grief, landing it in the league of other popular young-adult "traumedies." It's a fresh approach to teen shows, illustrating themes of familial expectations and peer pressure without feeling like an after school special, and its many quirks — like narration by John McEnroe and Andy Samberg, punchy dialogue, and Big Nervous Nerd energy — make it worth savoring.
Ramakrishnan plays an extremely relatable Devi, an over-achiever who's acting out after her father dies during a school event. Her body manifests her grief, but she starts her new school year overly confident, conflating the excitement of high school with grieving her father's death.
While Never Have I Ever focuses on Devi's grief, its inclusion of other challenges in her life — her academic rival Ben, her failure to meet the expectations set by her mother and reinforced by her seemingly-perfect cousin, and her fixation on her personal problems over those of her friends — adds another dimension to Devi's grieving process, making it more compelling and understandable. Ramakrishnan's performance brought me such immense empathy and sadness, seeing a younger person go through grief in erratic, destructive ways.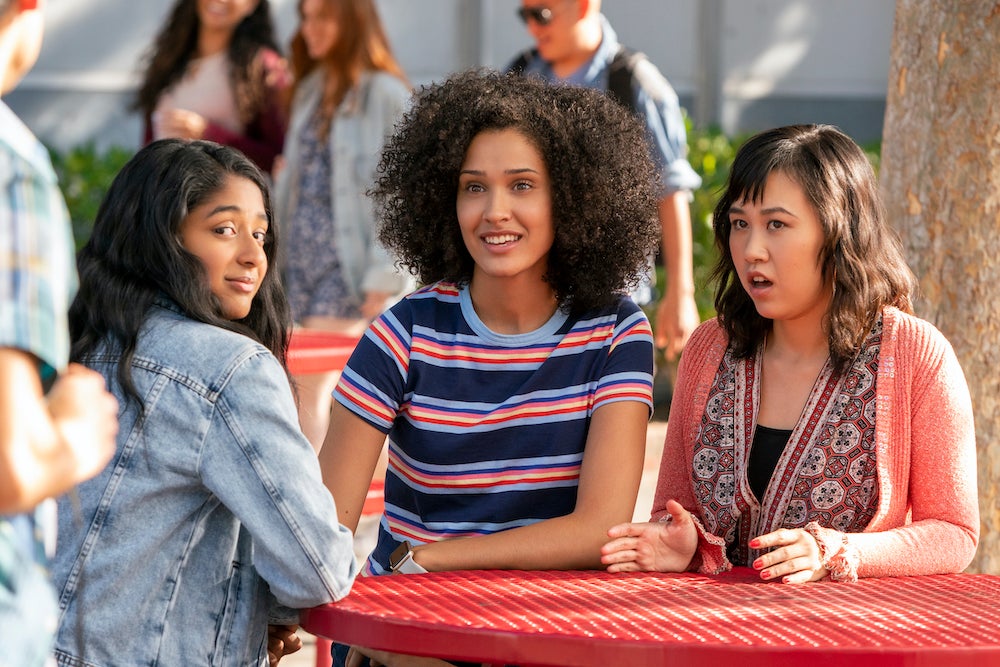 Never Have I Ever also does a great job of fleshing out the people in her life as well, making her late father more than just a hallow allusion and her friends more than supportive furniture in her life. The series allows Devi and her family to exist as Hindu Indian-Americans without making their identity the sole focus of their performance and motivation. Though a portion of the show is devoted to Kamala's process of an arranged marriage, and going to a Ganesh Puja celebration, they serve as lenses for Devi, Nalini and Kamala in different aspects of their lives unrelated to their religious or cultural identities.
The series shines brightest in its ability to blend comedy and tragedy, giving an audience more depth than shows about teenagers that don't investigate the motivations or rational behind "kids just being kids," or show what it's like to live with suffering, not just experience it for an episode. We see Devi throwing herself into complicated situations and failing (or unwilling!) to identify the source of her pain, insisting that she is Over It and retaliating against her therapist, the thoughtful Niecy Nash. Never Have I Ever follows after great female-led traumedies like Unbreakable Kimmy Schmidt, Fleabag, and Crazy Ex-Girlfriend, giving the genre a larger voice for young adults and women of color. In a culture that's begun to place a greater emphasis on identity and how it isn't defined by our experiences alone, it's nice to watch something that ruminates on what these experiences mean for us.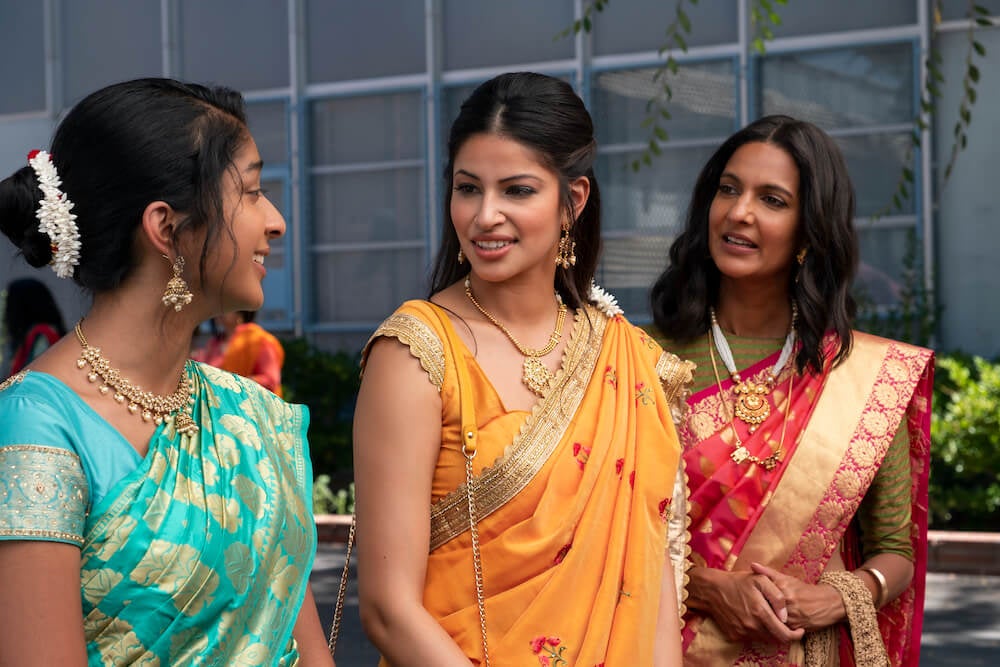 Never Have I Ever had me watching the series with intention and focusing on the witty writing and salacious drama. In Never Have I Ever, suffering is normal and fine, and there will be great hours and bad hours in between. As someone a decade older than Devi watching this show, I wish I could have had a show like this when I was younger, if even just to look back on it and realize that I've grown to understand it.
---
---
Still not sure what to watch tonight? Here are our guides for the absolute best movies on Netflix, must-see Netflix original series, documentaries, docuseries, and movies.
Looking for something more specific? Here are our Netflix guides for the best war movies, documentaries, anime, indie flicks, true crime, food shows, rom-coms, LGBT movies, alien movies, gangster movies, Westerns, film noir, and movies based on true stories streaming right now. There are also sad movies guaranteed to make you cry, weird movies to melt your brain, old movies when you need something classic, and standup specials when you really need to laugh. Or check out Flixable, a search engine for Netflix.