Netflix really loves its computer-animated bloodsports anime, doesn't it? I first turned on Levius totally unaware of what it would offer, but I didn't expect much. The streaming service already has two CG fighting anime, Baki and Kengan Ashura. The two series are both gross-out fests, more dedicated to shock value and gore than telling a good story. That's fine in its own way, but definitely not my definition of a good time. Because of this, I was surprised that Levius offered not a testosterone-soaked punch-fest, but a perfectly decent sports drama.
Levius
RELEASE DATE:
Nov. 28, 2019
DIRECTORS:
Keisuke Ide & Hiroyuki Seshita
STREAMING:
Netflix
In this CG Netflix original, Levius Cromwell uses his steam-powered prosthetic arm to battle both boxing opponents and survivor's guilt, with a story and characters almost engaging enough to make up for a rather dry script.
The series focuses on the titular Levius Cromwell, a 17-year-old boxer who lost most of his family in a brutal war that destroyed his town. His only remaining relatives are his comatose mother and his uncle Zack Cromwell, a former boxer who now runs his own gym. He encourages Levius, who lost his arm in the war, to replace his missing limb with a steam-powered prosthetic and take up machine boxing, a sport made specifically for fighters with bodies like Levius'.
It's a perfectly acceptable story, and the first half is mostly about Levius rising through the ranks. He's a novelty on the boxing scene because he's young, handsome, and refuses to replace his remaining organic arm. He fights a variety of fighters and has to figure out the best way to defeat them, in a way that's very standard for sports anime. The mechanical enhancements many fighters have, extending beyond simple prosthetic arms, do add a bit of flair and tension since it's not immediately obvious what's going on or how it will play out.
The first half is fine, but the real meat of the story comes in the second half, when Levius meets a fellow machine boxer named AJ. She fights with seemingly superhuman power, easily defeating the hulking man who was supposed to be Levius' opponent for his promotion match. As soon as he sees her face, Levius recognizes her as the girl he saw being kidnapped by a robot during the attack on his hometown. She's been upgraded with military-grade technology to be a machine fighter and adopted by a sinister man named Mr. Clown who covers most of his face with a mask.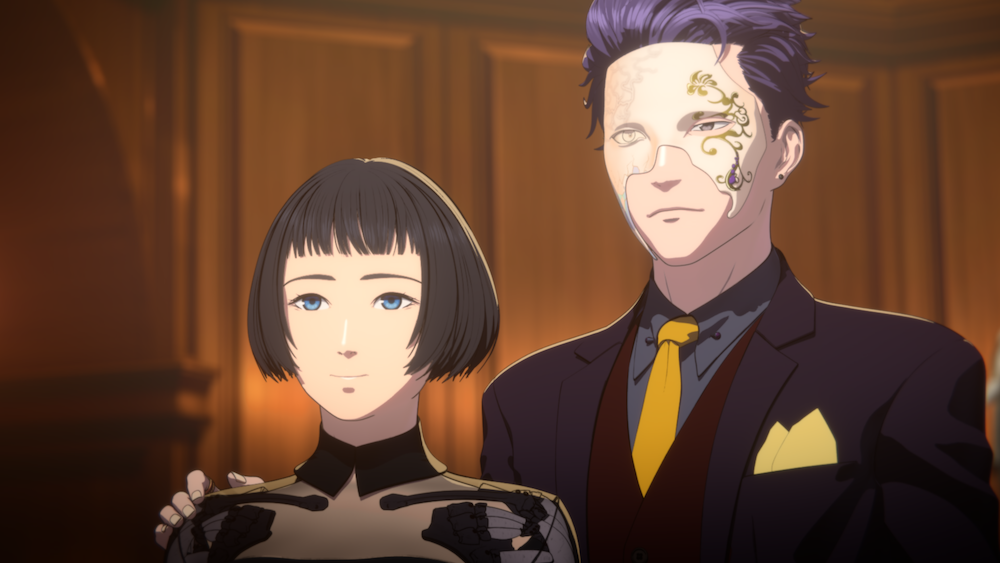 Completely ridiculous name aside, this is by far the strongest part of Levius. Levius meeting someone from his past, someone he couldn't rescue, someone whose sobs and screams for help have haunted him for years, brings out his survivor's guilt. He has wondered about her for years, and here she is in front of him, plainly brainwashed by her kidnappers. He wants to save her, but she insists she doesn't want to be saved.
Is it a damsel in distress story if you have to defeat the damsel in single combat to rescue her?
The more conventional story gives Levius more mainstream appeal than its more graphic brethren. Baki and Kengan Ashura appeal solely to those who revel in the gross and weird, resting proudly in the intersection of testosterone-soaked action and body horror. Levius is quieter and more thoughtful, and it follows a much more standard plot arc.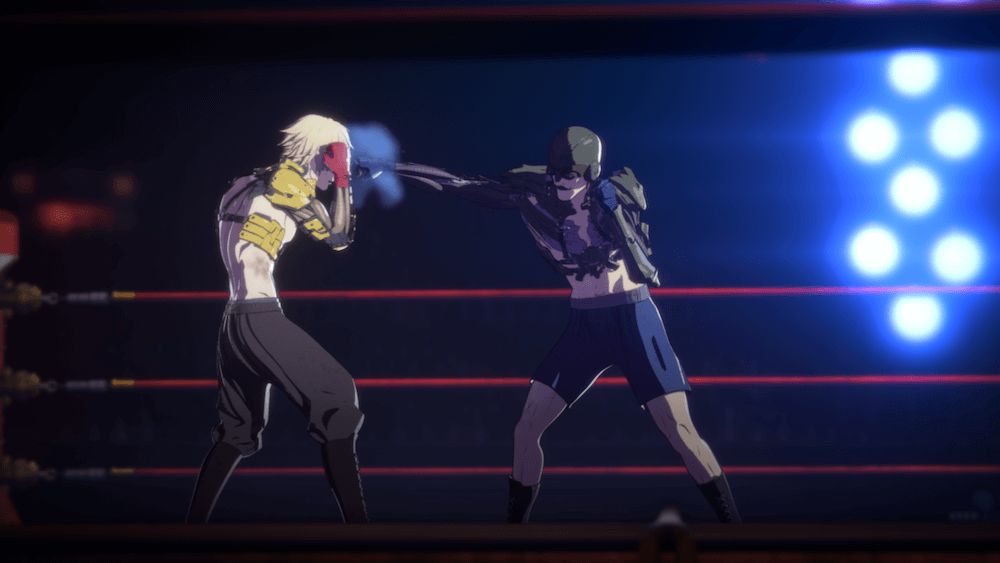 It's not just the story that's more subdued; it's the visuals as well. They're actually pretty good: Polygon Pictures, the studio behind the series, has come a long way since the painted-on features of 2014's Knights of Sidonia. They're quite expressive, only occasionally coming across as stiff or unnatural. The color scheme is mostly in grays and browns, and could really stand to have the contrast turned up, but the pseudo-European setting is quite beautiful at times.
One thing I wish were less subdued was the script. Levius is sorely lacking in, well, levity. It deals with serious subject matter, true, but there's not really a single moment of humor or joy to be found. The closest is Natalia, the only other boxer at Zack's gym, making up rude nicknames for everyone else. I longed for some desperately needed comic relief but never got it.
I didn't hate watching Levius. I didn't question my decision to become a reviewer with every new episode. I wanted to see how the story resolved. If you think I'm damning it with faint praise, just remember how terrible Netflix's track record with original anime is. If Levius sounds like your thing, then check it out—I didn't regret it, and you probably won't either.
Still not sure what to watch tonight? Here are our guides for the absolute best movies on Netflix, must-see Netflix original series, documentaries, docuseries, and movies. 
Looking for something more specific? Here are our Netflix guides for the best war movies, documentaries, anime, indie flicks, true crime, food shows, rom-coms, LGBT movies, alien movies, gangster movies, Westerns, film noir, and movies based on true stories streaming right now. There are also sad movies guaranteed to make you cry, weird movies to melt your brain, old movies when you need something classic, and standup specials when you really need to laugh. Or check out Flixable, a search engine for Netflix.