There is a perception that all British humor is higher-brow than American comedy. If you only look at the popular TV exports from across the pond, it would be easy to see it that way. From U.K. comedy hits of decades ago like Monty Python's Flying Circus and Fawlty Towers to the brilliant series of today like Derry Girls, Catastrophe, and Detectorists, the claim that British comedy is smarter than U.S. comedy would feel true enough to the discerning American television viewer.
Unfortunately, it doesn't take much digging to find comedy coming out of the U.K. that is just as shallow as most of what you see on network television here in the United States. To find the British lowest-common-denominator, you don't have to further than Jake Whitehall: Christmas With My Father.
Jack Whitehall: Christmas With My Father
RELEASE DATE:
Dec. 12, 2019
STREAMING:
Netflix
A British father and son don't find much tension or humor in this limp attempt at a broadly appealing Christmas comedy special.
As Whitehall hasn't made much of a dent in the United States, I'll confess I wasn't familiar with him before watching this recent special. A dive into his past reveals the kind of pedigree that broadly appealing hosts and comedians like Jimmy Fallon, Chris Hardwick, and British ex-pat James Corden enjoy in the States. Whitehall has been a TV host, standup, actor, and writer in the U.K., nurturing a broad, middle-of-the-road audience. 
Also like some similar comics in the United States, Whitehall has been accused of stealing jokes in the past. 
Christmas With My Father is a Christmas special spun off of Whitehall's travelogue comedy series that has run for three seasons, Jack Whitehall: Travels With My Father. Whitehall's father, Michael, a producer and former agent, is his co-host and sparring partner.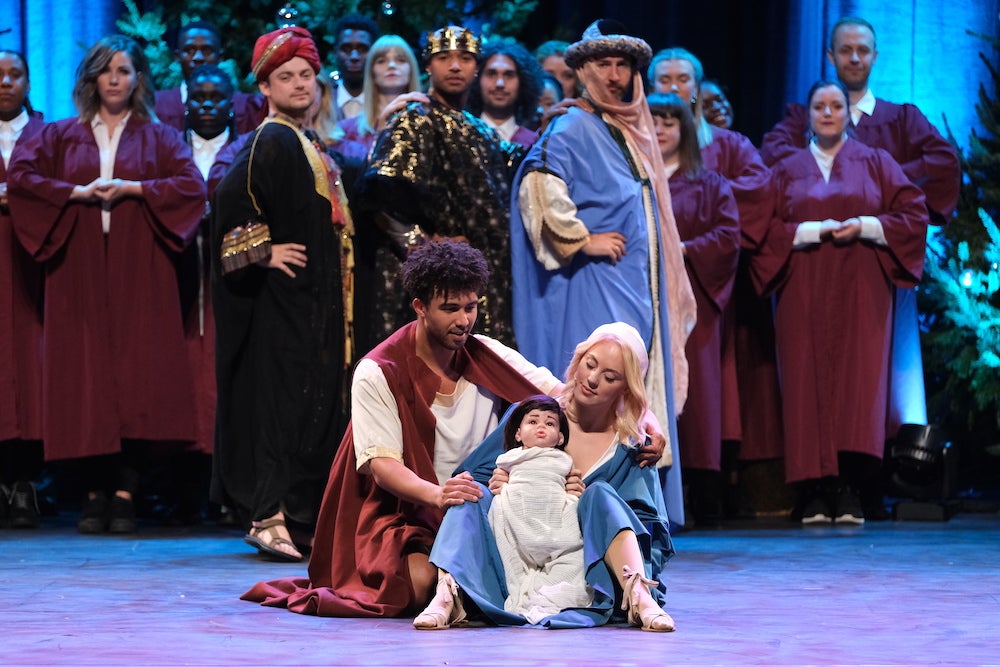 The formula of Christmas With My Father is familiar. The comedy derives from the generational differences between the older and the younger Whitehall. This kind of conceit only works well when the writers are willing to take their gloves off and dig into generational tensions. Hence the critical success of All in the Family and the forgettable failure of Shit My Dad Says. Whitehall and Whitehall, unfortunately, play it incredibly safe, and the proceedings fall terribly flat.
The most pointed comment the younger Whitehall makes comes early in the special, when he remarks that his family's Christmas will be similar to yours in that, "At some point, an elderly man will fall asleep halfway through saying something racist."
From there, however, the jokes grow increasingly tame and safe. On the birth of Christ and the travel of the Three Wise Men, Jack says "The star in the sky wasn't God giving directions. That was his Uber rating." On his wife, Jack's mother, preparing turkey, Michael remarks, "Does mummy require stuffing?" and "There's some breast there, and there's some more breast here."
Ultimately, there just doesn't seem to be much daylight between the points of view of the two Whitehalls outside of superficial differences. Though the special doesn't touch much on politics too much (Boris Johnson and Theresa May each get a small jab, and, as is often the case in U.K. media, Jeremy Corbyn isn't mentioned at all), its relative absence is notable.
While the younger Whitehall dresses pretty hip, Jack mocks gender-neutral pronouns and veganism, doing the "all extremes are bad" schtick that has made American hosts like Trevor Noah favorites of boomers while souring them for younger generations. His indifferent swagger reminds you of a pre-2016 election Jimmy Fallon, though thankfully Boris Johnson doesn't show up to get his hair tousled. You get the sense that, at most, father and son are center-right and center-left respectively, and would love you to have a look at "both sides."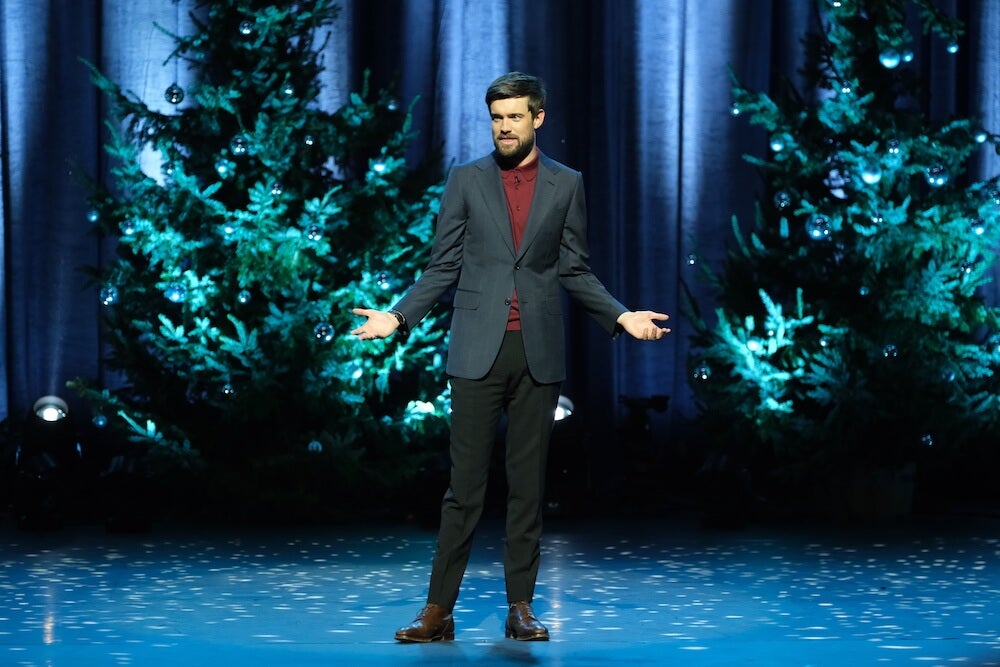 "The meek shall inherit the Earth," Michael jokes towards the end of the special. "Although I'm delighted to say not while we have a Conservative government." Perhaps I would be a little more charitable toward a comment like that if the special were released on any day other than the one in which Boris Johnson won a commanding victory in the U.K. election on the promise of gutting the National Health Service (NHS).
You can't help but wonder if executives felt that the special might come off a little too conservative or politically disinterested. The hosts of Queer Eye are brought in for a segment that feels like a force-fed dose of progressivism, and like the rest of the special, it too falls flat.
Even the one moment of earnest generational tension, a bickering debate over the Queen's Speech lands with an ineffectual thud. Michael doesn't have much of an answer for why he likes it, other than it has always moved him and that it is a tradition. The elder Whitehall likes things the way they are. You get the sense that in 20 years, his son will have the same point of view. 
And if this special is going to find much of an audience, it will also be among people who like things the way they are. Jack Whitehall: Christmas With My Father is for people who aren't interested in being challenged, even if it means they won't laugh very much.
That is to say that the Whitehalls would fit in just fine in American comedy, if they ever get the chance.
Still not sure what to watch tonight? Here are our guides for the absolute best movies on Netflix, must-see Netflix original series, documentaries, docuseries, and movies. 
Looking for something more specific? Here are our Netflix guides for the best war movies, documentaries, anime, indie flicks, true crime, food shows, rom-coms, LGBT movies, alien movies, gangster movies, Westerns, film noir, and movies based on true stories streaming right now. There are also sad movies guaranteed to make you cry, weird movies to melt your brain, old movies when you need something classic, and standup specials when you really need to laugh. Or check out Flixable, a search engine for Netflix.