It's hard to make a comeback if you're still living in the '90s.
In our current progressive media moment, it makes sense for the first Black late-night host to attempt a comeback. Though millennials and zoomers likely only know Arsenio Hall from references in Simpsons reruns, he was a bona fide star from 1989 to 1994, breaking new ground in the late-night landscape as host of The Arsenio Hall Show. Despite his trailblazing, late-night largely remains lily-white decades later. 
Unfortunately, after 25 years, Hall doesn't have much to say, or perhaps he doesn't want to dig too far beneath the surface. His new Netflix standup special, Arsenio Hall: Smart and Classy, offers little more than a mixture of easy observations and pop culture references. While you periodically get the sense that Hall has more to offer, he never goes beyond the superficial. 
Arsenio Hall: Smart and Classy
RELEASE DATE:
10/29/2019
DIRECTOR:
Brian Volk-Weiss
STREAMING:
Netflix
Stale material dampens what could have been a compelling comeback special from the late-night veteran.
One of the most striking aspects of the special is Hall's reliance on dated pop culture references. He regularly name-checks other celebrities of his era, including Wesley Snipes, Jerry Seinfeld, Dennis Rodman, O.J. Simpson, Roseanne Barr, Donald Trump, Halle Barry, Mike Tyson, R. Kelly, and Bill Cosby. Yes, some of these figures have become freshly relevant, but all of them could have been guests on his show in its heyday.
When not polishing off jokes that could have played 25 years ago, Hall does a round robin of current events gags that are already stale. He jokes about the Washington Redskins' name change, Kim Jong-un's nuclear ambitions, Bernie Sanders' age, Robert Kraft's massages, and "political correctness" in politics, completing a bingo card of hack material. 
"It's scary to do standup," Hall muses. "You think every word could end your fucking career. Even Jerry Seinfeld said shit is too politically correct. If Jerry Seinfeld offends you, fuck you."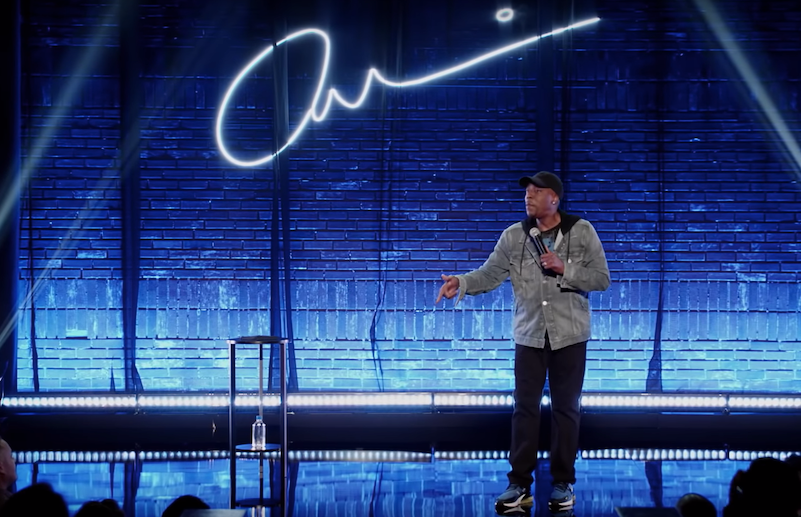 What makes this special particularly disappointing is that Hall actually seems afraid to offend or appear vulnerable himself. He's got no problem offending young and progressive viewers, but he clearly doesn't want to upset the perception that he is the same confident, virile, swaggering host his core demographic of aging men knew 30 years ago. 
Two moments in Smart and Classy verge on interesting, only to fall frustratingly short. Hall begins to reckon with the downfalls of Cosby and Simpson, and in doing so, he has moments of earnest reflection on how the world has changed since he was a superstar. Of Cosby, he admits "everything feels different" as he looks back on the man whom he once considered his comedy hero. He discusses the challenge of learning to "separate the art from the man" and the shock of being personal friends with many of Cosby's victims. But just when he approaches a vulnerable breakthrough, Hall pivots to a weak joke about Cosby accuser Andrea Constand. 
Similarly, Hall has a great bit about running into Simpson in a Las Vegas bathroom. Hall has heard that Simpson doesn't like him, and that his enmity goes back decades. (Hall and Simpson reached the peak of their fame at the same time.) He talks about imagining just the right line to encapsulate all of his negative feelings toward Simpson, but only manages to squeak out, "Oh, Juice." Again, he quickly moves on from this moment of vulnerability.
In both instances, Hall comes close to reckoning with the distance between his past and present self. He almost considers the role fame and power play in culture and how those forces erode over time. But for whatever reason, Hall repeatedly takes the easy way out just when things get interesting.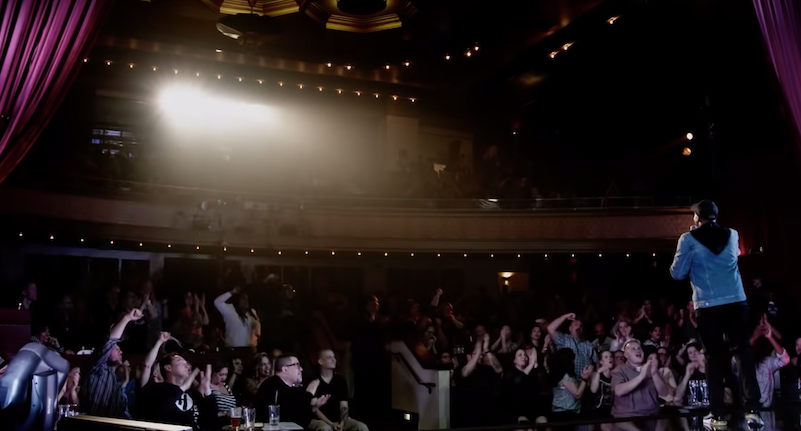 Of course, Hall also contends with Trump, who was a very different kind of celebrity in the '90s. In one of his best lines, he jokes, "I'm the Jackie Robinson of Celebrity Apprentice. Now people don't give a fuck if I won." But again, he lets the fact that he won a reality show hosted by the President of the United States glide away after a few more easy punchlines, and leans on lazy both-sides bromides.
"I hate politics," Hall says. "I hate politicians. I'm a Republicrat. I'm suspicious of all those motherfuckers." Even the dimmest audience member won't buy that this is all Hall has to say about Donald Trump.
Arsenio Hall: Smart and Classy leaves you thinking about what it could have been. Why doesn't Hall allow himself to indulge the vulnerability and desire for self-reflection that are so clearly brewing beneath his surface-level routine? Why won't he go further down the path that his best material is leading him?
It's hard to be vulnerable, especially when so many years separate the present moment from the height of your fame. It's easier to be comfortable—and it's obvious that Arsenio Hall is most comfortable in the '90s.
Still not sure what to watch tonight? Here are our guides for the absolute best movies on Netflix, must-see Netflix original series, documentaries, docuseries, and movies.
Looking for something more specific? Here are our Netflix guides for the best war movies, documentaries, anime, indie flicks, true crime, food shows, rom-coms, LGBT movies, alien movies, gangster movies, Westerns, film noir, and movies based on true stories streaming right now. There are also sad movies guaranteed to make you cry, weird movies to melt your brain, old movies when you need something classic, and standup specials when you really need to laugh. Or check out Flixable, a search engine for Netflix.