If you're going to make an average work of art, make sure it doesn't remind the viewer of much better ones.
Director Billie August's A Fortunate Man, which made last year's Oscar Best Foreign Film shortlist, might have worked better if its ambitions weren't so grand. Based on the Danish novel Lykke-Per (Lucky Per) from the late Victorian era, the film attempts to condense an eight-volume masterpiece treasured as one of the great Danish works of art into a three-hour movie. Henrik Pontoppidan's novel takes on the timeless themes of ambition, pride, faith, and family, but this film adaptation spends a lot of time picking at these weighty ideas without saying anything deep enough to justify the scope of the visually sumptuous but ultimately shallow film.
A Fortunate Man

RELEASE DATE:
4/19/2019
DIRECTOR:
Billie August
STREAMING:
Netflix
Billie August's gorgeous adaptation of classic Danish novel '

Lykke-Per'

ultimately comes up short.
A Fortunate Man tells the story of Per (Esben Smed), a young man who leaves his family—led by his strict, estranged pastor father—behind in an attempt to become an engineer in the big city of Copenhagen. Per's ambition drives him into the good graces of one of Copenhagen's wealthiest families and a potential marriage with one of the city's most eligible bachelorettes. But his uncompromising, arrogant drive will also prove his biggest flaw.
Superficially, Per is a fascinating character. He has dreams of bringing wind and water power to Denmark well before our modern conceptions of alternative energy existed. These ideas drive him to push beyond what many thought was possible, and he establishes himself as an engineering genius at the very beginning of his collegiate studies. Given America's antagonistic position toward the environment, members of the #Resistance will find themselves wanting to root for Per initially.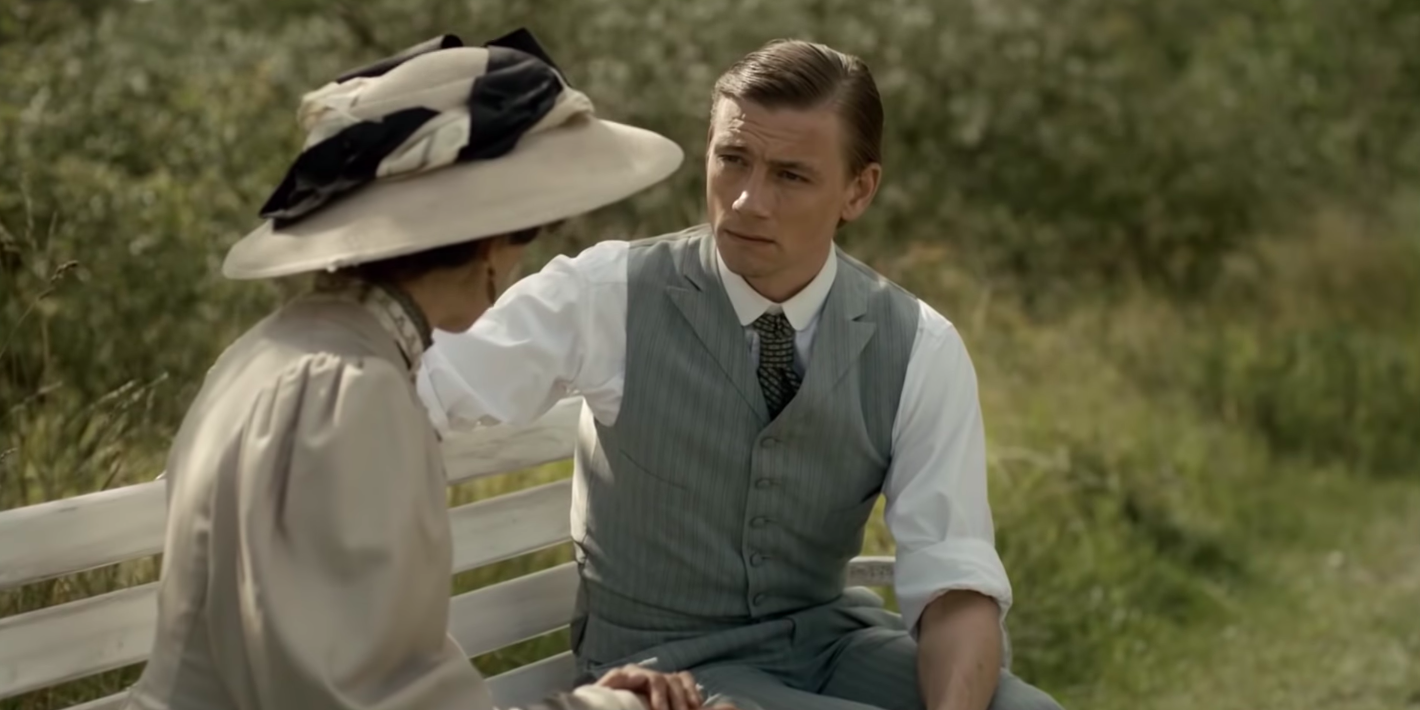 Unlike many cinematic scientists, Per is also a bit devious. He uses his ravishing good looks and charm to his advantage, taking lovers who help him move up the social ladder. First, he romances a barmaid who keeps him from starving and floats him a loan. From there, he charms person after person until he finds himself betrothed to an heiress.
Though three hours is quite long for a film, it obviously does not allow for the kind of introspection and nuance that you would find in an eight-volume novel. As a result, Per rarely comes across as anything more than an arrogant, ambitious cad who plans on sleeping his way to the title of head engineer. It's difficult to sympathize with Per, because much of what we might like about him is happening in his mind and not on the screen. Even when the film does get around to his inevitable change of heart, it's not quite believable. Frankly, 2019 is not a great year for another film about a rude, manipulative, white male genius.
There are still several good things about A Fortunate Man. Dirk Bruel's cinematography is gorgeous, and Jette Lehmann's production design is a visual feast, particularly for Americans who have no frame of reference for the beauty of Copenhagen. Mannon Rasmussen's costumes are so detailed you can almost touch them. Many of the performances are pitch-perfect, particularly Katrine Rosenthal's complex, rich take on Per's longest lasting lover, Jakobe Salomon. Unfortunately, Per's fundamental shallowness overshadows A Fortunate Man's good qualities, and the beautifully rendered carriage rides and religious epiphanies call to mind better adaptations of contemporary work, such as Charles Dickens' Great Expectations and Norwegian playwright Henrik Ibsen's The Master Builder.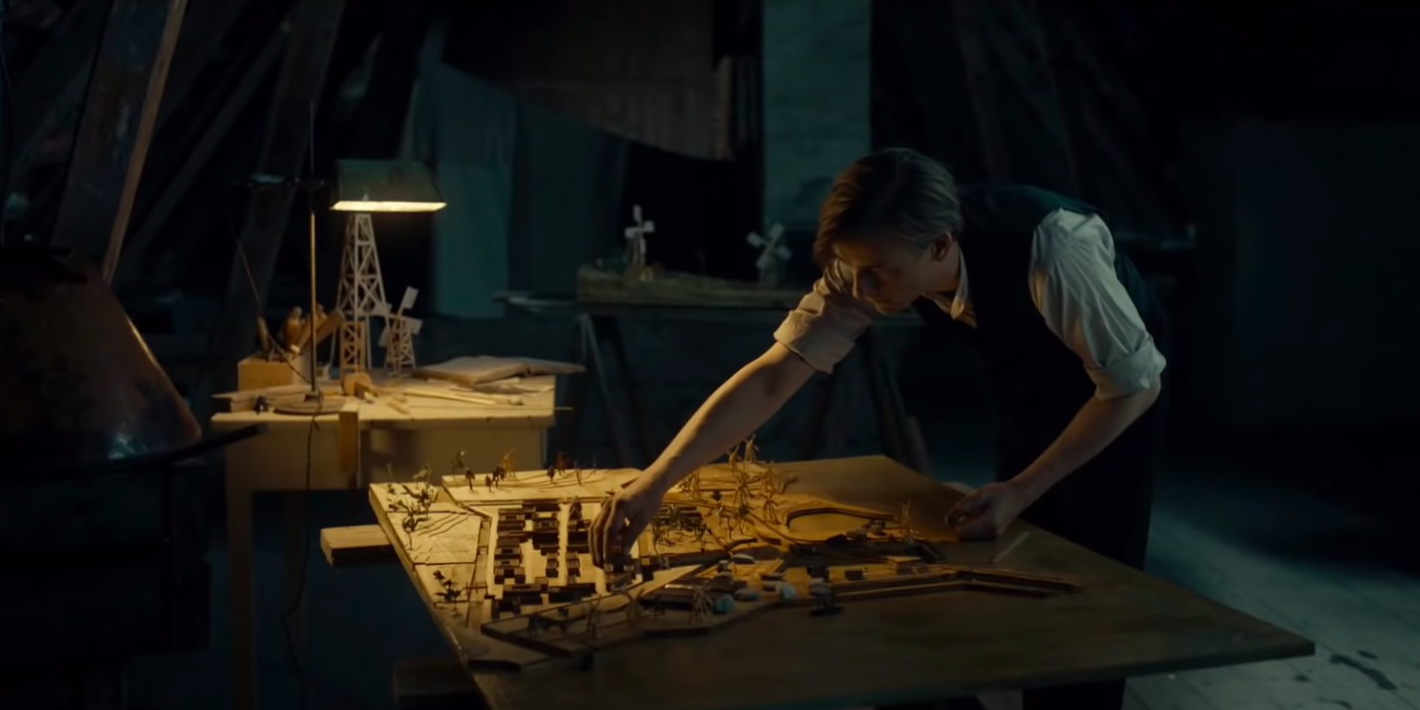 Making a good Victorian costume drama is no small feat. Europe's best directors routinely tackle them, and the BBC offers up a brilliant adaptation of a mid- to late-19th-century work with each passing year. (A Les Miserables miniseries is getting nice reviews as we speak.) Consequently, while there is much to admire about A Fortunate Man, the shortcomings of the script and the emptiness of the lead character are too much to overcome. Perhaps in another era, the film's aesthetic would have been enough to capture the costume drama audience's attention, but with services like BritBox available for a few bucks a month, it's hard to imagine this film having a shelf life beyond cinephiles and fans of the novel.
In the streaming era, studios are more capable than ever of piping content to niche audiences. It seems that almost anything can be adapted for the screen and find a home. Still, studios should ask themselves if an adaptation is really necessary before pouring millions into it. A Fortunate Man reminds us that sometimes a novel is a novel for a reason, and fans are better off heading to the library than waiting for a forced retelling, no matter how grand the cinematic scale.
https://www.youtube.com/watch?v=LgRTMFPQ63s
Still not sure what to watch tonight? Here are our guides for the absolute best movies on Netflix, must-see Netflix original series, documentaries, docuseries, and movies.
Looking for something more specific? Here are our Netflix guides for the best war movies, documentaries, anime, indie flicks, true crime, food shows, rom-coms, LGBT movies, alien movies, gangster movies, Westerns, film noir, and movies based on true stories streaming right now. There are also sad movies guaranteed to make you cry, weird movies to melt your brain, old movies when you need something classic, and standup specials when you really need to laugh. Or check out Flixable, a search engine for Netflix.