American Vandal's debut last September wasn't immediately met with a chorus of positive reviews like, say, some of Netflix's recent rom-coms. It took roughly a month before social media started whispering and connecting its own threads. It was a unique feat for a true-crime mockumentary about dicks. 

The series went on to win a Peabody and be nominated for an Emmy, which places some pressure on season 2. While documentarians Peter Maldonado and Sam Ecklund return, the setting has moved north to St. Bernardine's Catholic high school in Bellevue, Washington. As with season 1, the offending crime is established first: This time someone tainted the school's lemonade supply, causing a mass "brownout" of violently shitting students. Shortly after, the anonymous "Turd Burglar" speaks from Instagram, warning of future fecal terror. 
The series does a little bit of housekeeping up front: After setting up the new crime, Peter recounts how Netflix picked up season 1 of the show from Vimeo, which allowed them luxuries like drone shots and 3D graphics (for handjob recreations). After season 1, they were flooded with emails about other crimes, but it also brought out haters and critics. In one scene, Peter scans through his Gmail and you can see one email with the subject line "American Vandal is Trash," followed by outrage that Sense8 was canceled but this show was not. It's a smart framing device.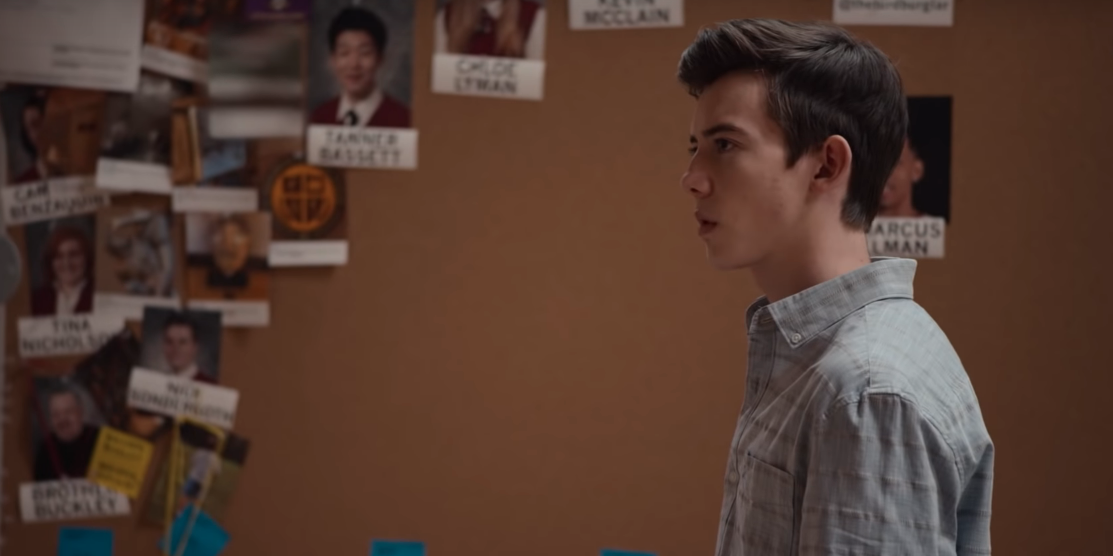 Kevin McClain (Travis Tope) is the accused this time; his nickname, "shit stain McClain," has unfortunately followed him into high school after an incident in middle school, and he confesses to causing the brownout fairly early. If we're going to compare Kevin with season 1's accused vandal Dylan Maxwell—and we are—he is initially way less affable. In early episodes, he carries himself like an actor and speaks formally, often employing a British accent. But as the season progresses we see a more endearing version of him. This is a kid who pushed back against bullying by creating a version of himself, in an effort to get in on the joke and not be the joke. 
Bullying is one of the central threads this season. Without going too deep into the last few revelatory episodes, there is a more serious tone in season 2. American Vandal uses the Turd Burglar as an entry point into bigger issues: sexual harassment, cyberbullying, the privilege given to athletes. The social media recreations are a little more refined this time around, and give the season more shape: The Turd Burglar is known only through their Instagram posts; Snapchat videos show other angles and viewpoints; an iOS glitch is used as evidence. One of American Vandal's challenges is format: balancing voiceover narration and flashback with more natural narrative exposition. At times, it feels a little too heavy on the former.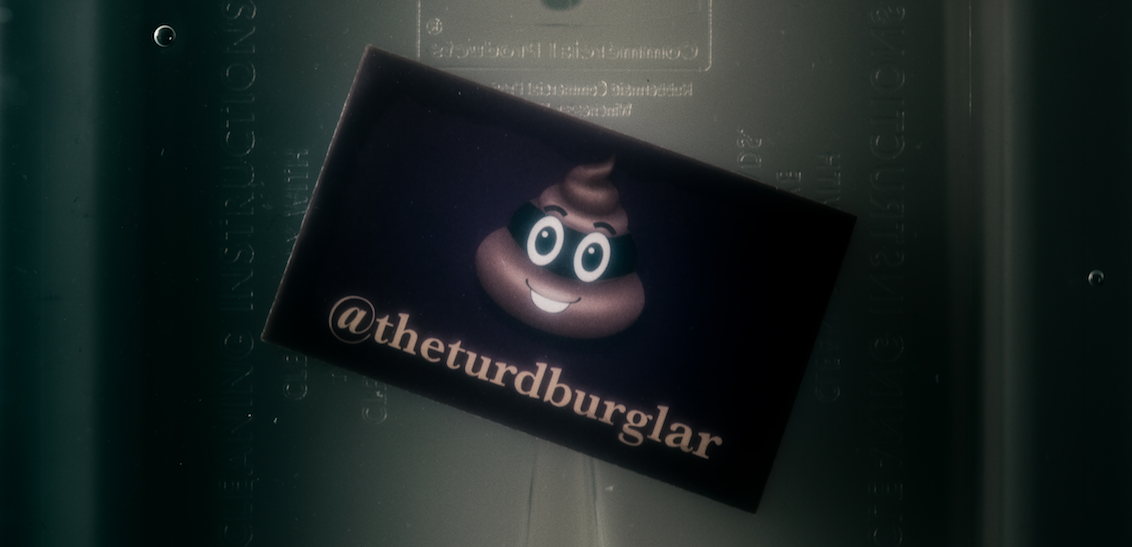 The ensemble cast is pretty solid, especially DeMarcus (Melvin Gregg), a showboat basketball player who's also a suspect. The show's exploration of high school athletes stems from his storyline, but he and pal Lou (Dear White People's DeRon Horton) create a realistic portrayal of the shifting allegiances of high school and complexities of friendship at that age. I wanted a similar heightening of Sam and Peter's relationship, but they mostly focus on the investigation. 
There's still humor: The issue of coerced confessions is explored in tandem with students' pooping habits. "Forced confessions, forced turds," says Peter in one episode. But season 2 is more serious, and the "twist" is much more distressing than season 1's. In a show framed by social media, American Vandal makes us question how we consume it. 
Still not sure what to watch tonight? Here are our guides for the absolute best movies on Netflix, must-see Netflix original series, documentaries, docuseries, and movies.
Need more ideas? Here are our Netflix guides for the best war movies, documentaries, anime, indie flicks, true crime, food shows, rom-coms, LGBT movies, gangster movies, Westerns, film noir, and movies based on true stories streaming right now. There are also sad movies guaranteed to make you cry, weird movies to melt your brain, old movies when you need something classic, and standup specials when you really need to laugh. Or check out Flixable, a search engine for Netflix.