Streaming TV is a tantalizing proposition for all kinds of people. Maybe you've been living off Netflix alone for a few years and you miss the joys of live TV. Perhaps you're a cable customer longing to escape ever-increasing bills and long-term commitments. No matter your circumstances, one thing is clear: Everyone can use a little help picking the right service. Different consumers have different needs, factoring in budgets and interests. Here's a selection of the best live streaming services available.
There's a lot to consider. Some services come bundled with extra streaming apps. Others have hiked prices and dropped channels, making those less appealing than they once were. Change is afoot, as 2020 started with an entire service, Sony's PlayStation Vue, shutting down entirely. Make sure you don't get surprised. Here's everything you need to know about the best streaming live TV in 2021.
The 2021 guide to the best live streaming services for cord-cutters: Tips for shopping around
While our recommendations are based on hours of tireless research and more TV watching than we'd like to admit to doing, you ultimately need to decide for yourself what service works for you. Here are some handy things to consider before you buy.
Ask what features are most important to you
With so many options to choose from, it's good to figure out in advance what's important to you. Take note how much DVR space you need, as well as what channels you can't live without.
No matter what your price range, know there is a great service you can afford. That takes some of the stress out of the decision. But knowing what you want and how much you want to pay makes choosing easier.
Make sure your internet is strong enough
Streaming TV is an incredible advancement in technology, but it's also a greedy little resource hog. Different services say they require different levels of minimum connection, but after testing each of them you're going to want at least 10Mbps. And that's a minimum. In an ideal world, you'd have at least 15Mbps. Some services, like FuboTV, offer 4K viewing, requiring a minimum of 25Mbps to utilize.
Be aware of price changes
Do a little research before you buy. Our guides are updated regularly; however, the industry is fast-moving and things can change overnight. YouTube TV, Fubo, and Vidgo have all raised prices in 2021.
But that's not new. Just in the last few years, Sling TV raised its prices for each package by $5 per month, and Hulu Live TV added $10 per month. A little Googling will let you know if there have been any sudden changes since you last considered your options. Always protect your wallet.
Beware of lost channels
Streaming TV, like cable, is beholden to the evil known as licensing. Each service makes deals with channel providers to bring your favorites to their company. Some providers are notorious for playing hardball with channels, so their lineups change more regularly.
Even as Fubo was getting DisneyMedia channels on board, it was jettisoning a number of Turner-affiliated channels. The good news is most streaming TV services have consistent lineups. Just make sure to do a cursory Google of "name of service + lineup changes" before you buy to cover your bases.
Do you need local channels?
The importance of local channels depends on where you live. There are towns where following high school football is as important as following the presidential race, and people who live there need local channels. Someone living in Los Angeles or New York, where digital TV signals reign supreme and there are hundreds of local over-the-air options, probably don't.
Take your needs into consideration before you pick out a package and think about your options. Digital TV tuners are better than ever, so you might be able to pick up the local channels you need with a digital antenna. Here are our favorite HD digital antenna options to get you started.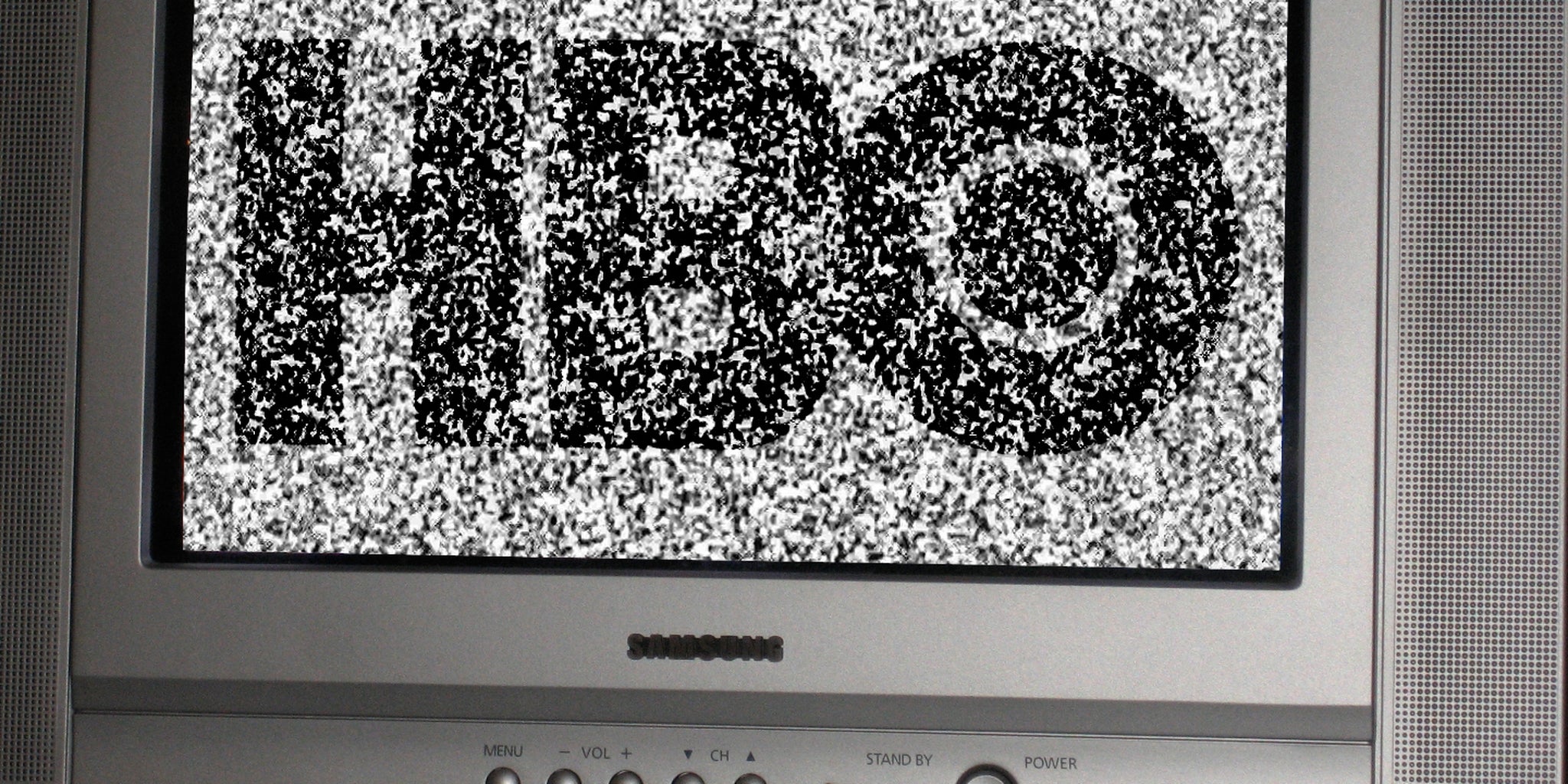 You can subscribe to premium movie channels without a cable or streaming TV package
For decades the only way to get channels like HBO or Starz was to buy them through your cable company. Thankfully most premium movie channels have jumped on the cord-cutting bandwagon. You get access to some of the biggest shows on cable like Power and Curb Your Enthusiasm without the cost of a full cable package. It's cable lite. HBO Max costs $14.99 per month, Starz is just $8.99 per month, and each has apps on major streaming devices.
---
Best Live streaming services
Best all-around
:
YouTube TV
YouTube TV offers the best combination of pricing and channels of any streaming TV service, even thought it's not the $50-a-month bargain it once was. YouTube TV has some of the best TV coverage across the nation, offering local ABC, CBS, Fox, and NBC affiliates in most parts of the country.
It also has the most complete package of big-name channels. You won't have to worry about missing shows on AMC, Cartoon Network, any major news channel, Food, Travel, MTV, SyFy, or TCL. There's a perfect mix of family favorites, grown-up treats, and sports to satisfy the needs of an entire household.
YouTube TV doesn't complicate things by offering multiple packages. You can add premium movie channels like Showtime if you want for an extra fee, but the great basic service is the same across the board.
They also don't nickel and dime you on extra features like cloud DVR. In fact, YouTube TV has the most generous cloud DVR on the market. Subscribers get unlimited DVR storage, with a personal DVR available for up to six separate accounts.
That means the kids will never record over the big season finale you've been saving. If you're sharing the service, you can stream YouTube TV on up to three screens at the same time. And it allows you to set up profiles for each user, seamlessly using your Google account to help get those set up.
$65 a month isn't cheap, but it's a great deal for everything you get with YouTube TV. The only downsides are the few channels you can't find there. Hopefully, they'll join the party in the future.
---
Best live streaming service on a budget: Sling TV Blue
If you're truly broke, there are cheaper services out there than Sling TVs $35 Blue or Orange package. WatchTV from AT&T is just $15 per month, while Philo starts at $20 per month. But those services lack the features, flexibility, and options of Sling TV. They're great if you only have $35 to spend, but Sling has more—provided you pick the right package.
Sling offers two packages starting at $35 per month, Sling Blue and Sling Orange. Each is a good package in its own right, coming with 10 hours of cloud DVR and big-name channels for each. Sling Blue comes with 40+ channels, including local options but no ESPN, while Sling Orange comes with 30+ channels and ESPN, but no local channels.
The reason we picked Sling Blue over Sling Orange ultimately comes down to channels. Each package is missing options the other has, which is frustrating. Sling Blue, for example, is missing Animal Planet, Disney, ESPN, and Nickelodeon. Meanwhile, Sling Orange is missing local channels, Fox News Channel, MSNBC, USA Network, and Bravo, offering fewer channels than its Blue counterpart. While losing out on ESPN with Blue stinks, at least you get FS1 to soften the blow.
Sling Blue delivers a surprisingly complete package of channels for just $35 a month. It represents a healthy middle ground between paying too much and missing out on your favorite shows. While 10 hours of DVR is incredibly stingy, at least Sling has a robust on-demand service to make up for it. No one likes to compromise, but when it comes to saving money, Sling TV can't be beaten.
(There's a relatively new kid on the block, Vidgo, that started in the Sling pricing range when it first came out, but did a slight price hike midway through 2021. It has a good selection of channels and a fun Social TV feature to boot. If you're trying to keep your streaming service under $50 a month, Sling Blue and a select add-on might give you more than Vidgo, but it's close enough to look.)
---
| | |
| --- | --- |
| English | $66.33 |
| Spanish | $25/ 3 months |
---
Best for sports fans: FuboTV
Welcome to what used to be the best-kept secret on streaming TV—though the secret's out now. FuboTV's basic package starts at $54.99 per month for an astounding 100+ channels of live TV, including more sports than anyone else on the market.
You get Fox Sports, FS1, FS2, NFL Network, NBA TV, BeIN Sports, NBC Golf, Big Ten Network, Fubo Sports, and a host of international sports channels.
You get the only streaming TV service to offer 4K live sporting events. Want to watch the Super Bowl in 4K? You need Fubo TV to do that. With over 130+ 4K sporting events a year, you may indeed learn to live without Sports Center.
And, in August 2020, Fubo got the ESPN suite of channels in a long-awaited deal with DisneyMedia, filling the biggest hole in its lineup.
The rest of FuboTV's channel selection has more than enough to please the whole family. It includes every major news network, Comedy Central, TLC, Food, HGTV, USA, and TNT. Each membership also includes 30 hours of free cloud DVR and streaming on up to two screens at once.
---
Best for movie fans: Hulu Live TV
On-demand is a part of every major streaming TV service, offering thousands of movies and TV shows with the press of a button. But here's the dirty secret of modern on-demand: A lot of the movies are censored. That's because they take their movies from the channels that are included in your package. You'll only see as much violence, nudity, or profanity as FX or TNT thinks is okay to air. There's just one exception, and that's Hulu with Live TV.
It's not that Hulu Live TV doesn't also have some censored on-demand content from networks. Hulu Live TV just has the added bonus of coming with a Hulu membership.
That means when you tire of live TV, you'll have thousands of streaming movies over on the standard Hulu side of the equation waiting for you. Hulu has a truly remarkable collection of films, provided you don't care about anything before 1970.
They feature a solid combination of classic Hollywood movies, modern blockbusters, and a surprisingly deep collection of indie films. Does your town lack an art house? Chances are Hulu will be streaming the indie movie you just missed in theaters shortly after its run there.
No other streaming TV service right now gives you a range of movies from Bumblebee to The Nightingale. No matter what your tastes, movie buffs of all stripes will love the uncensored options that come with having the Hulu service as part of your streaming TV. Hulu Live TV starts at $55 per month.
---
Best if you don't care about sports or local channels: Philo
Not everyone watches TV for the same reasons. There are plenty of people out there who don't follow sports, don't care about local channels, or don't keep up with major news events. Lots of folks just like turning on the TV and zoning out with some quality programming. For those of you who just want to be entertained, we present Philo, the ultimate package of general entertainment.
This $20 per month package doesn't have major news networks like MSNBC, sports channels like ESPN, or local channels. What you do get is basically every other binge-worthy network around.
AMC, BET, Comedy Central, Discovery, Food, Hallmark, History, MTV, Lifetime, VH1, Vice, Nickelodeon, and beyond. In total Philo offers 59+ channels, ensuring you'll never be bored. The package is rounded out with a generous unlimited DVR with recordings that last for 30 days. It's one of the best live streaming services if you're on a budget.
Best free streaming services TV: Pluto TV
Just because you can't afford a streaming TV package doesn't mean you don't deserve to have one. When budgets are really tight, Pluto TV is there, offering 100+ live TV channels of entertainment spanning every genre imaginable. Pluto TV offers streams of online TV channels, so while you'll find MTV and Comedy Central listed on the options, the shows they're showing will differ from what's airing on live TV.
It can take some getting used to, but once you've invested a little time into figuring out what's available, Pluto becomes indispensable. Pluto TV has a robust on-demand selection that includes a surprising amount of uncensored classic movies.
Part of the fun of Pluto TV is channel searching, jumping from a collection of music videos to a channel that only shows Kung-Fu movies to hypnotic psychedelics or a bong-making competition. The quality jumps wildly, but there's plenty of content you'll recognize just waiting to be found. Plus, the price can't be beaten.
---
Best DVR: YouTube TV
If you're a big DVR user, no service will treat you as well as YouTube TV. Each membership comes with unlimited DVR space, with recordings lasting for nine months. That's a big deal. Other services offer hard limits on how much you can record or delete recordings after just 30 days. YouTube also makes sure no one will ever record over your shows by giving each user profile on the YouTube TV account its own DVR storage. The kids can save their favorites, your partner can save their favorites, and you can hoard Law and Order episodes with no one being the wiser. No one does DVR better than YouTube TV.
Most shared screens: YouTube TV
Here's another place where YouTube TV smokes the competition. One of the dirty secrets of streaming TV is you'll often find yourself paying for bonus features. The industry has decided that two streams at once is the new standard. People who want more simultaneous streams need to cough up the extra dough for the privilege. AT&T Now charges users $5 per month for an extra screen. Hulu with Live TV lets people have unlimited streams on the same home network with three mobile streams for $15 per month.
If you want three streams at once without paying for extra, you need YouTube TV. Its standard package comes ready for three different users to stream at the same time from launch. The only downside is if you want to add extra screens you can't. It's a small price to pay, especially when you get three streams included with your service. It's one of the best live streaming services for live TV.
Most plans to choose from: AT&T TV Now
AT&T TV Now is the streaming service that is arguably—for better and worse—most like a cable company. AT&T had some sneaky good options in its past maze of plans, including a budget-priced service called Watch Now. And its Plus plan comes with HBO and it's just $65 a month.
From there, though, you can have a whole assortment of cable-like packages for cable-like prices, culminating in a Premier plan that offers more than 140 channels for a whopping $183. There are more channels out in the streaming world—Fubo's biggest plan gives you more than 180, for instance. But if you have some must-watch channels and other streaming services give you merely some of those, AT&T TV Now might have a package that delivers for you.
---
The best streaming device for streaming live TV: Roku
Part of having a happy streaming TV experience is using the right hardware. Roku is the most popular streaming platform in America thanks to its incredible simplicity. Adding new streaming apps is easy, and the built in-store allows you to sign up for many services without needing a computer. You just download the app to your Roku and follow the sign up prompts to get started. Each month, you'll get an email from Roku letting you know when the charge has gone through for your subscription. This is particularly nice if you're the sort of person who doesn't notice automatic drafts out of their bank account. When looking for best live streaming services TV, no platform makes for a more pleasant experience than Roku.
Live TV Service Guides
Streaming Device Guides
The Daily Dot may receive a payment in connection with purchases of products or services featured in this article. Read our Ethics Policy to learn more.