As a U.S. ban on TikTok looms, some creators are looking for the next platform. Is it Triller?
After India banned TikTok last month, the short-form video app Triller become the No. 1 downloaded iOS app in the market, and the company stated hiring in India.
As the L.A. Times reports, there are already stateside TikTok defectors like Josh Richards, who made a public statement about joining the L.A.-based app, complete with press release. Richards has more than 20 million followers on TikTok and was part of the L.A. collective Sway House, but he announced on Tuesday that he's now an investor in Triller, and that it came out of concerns over data privacy:
"After seeing the U.S. and other countries' governments' concerns over TikTok—and given my responsibility to protect and lead my followers and other influencers—I followed my instincts as an entrepreneur and made it my mission to find a solution."
Triller partner (and founder of Proxima Media) Ryan Kavanaugh told Forbes they have "50 of the top TikTok influencers currently moving over to us." But will a bigger exodus actually happen?
What is Triller?
Triller's tagline is "You do you" and it essentially has the same layout and format as TikTok. One main difference is that Triller uses AI to edit videos for users, whereas TikTok gives users editing tools. They also have partnerships with labels like Island and Universal, while TikTok has struggled with licensing and copyright.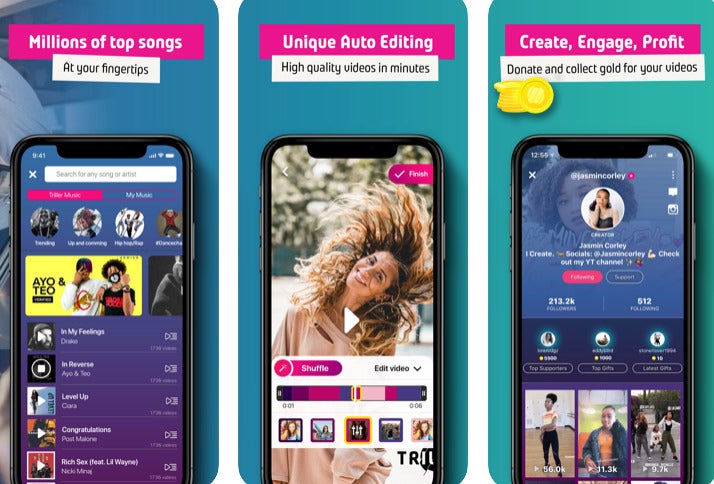 It's been around since 2015, and was originally a music video and lip-sync app focused on aspiring musicians. In 2018, it pivoted to being more of a social platform; a search of the Triller hashtag on TikTok shows some users were asking followers to join them on Triller back then. But there haven't been many public declarations on TikTok recently.
Snoop Dogg, Eminem, and Lil Wayne are reportedly investors. Mike Tyson recently promoted the app, which will present his September fight against Roy Jones Jr. It's also promoting lesser-known talent with its Triller Studios sessions.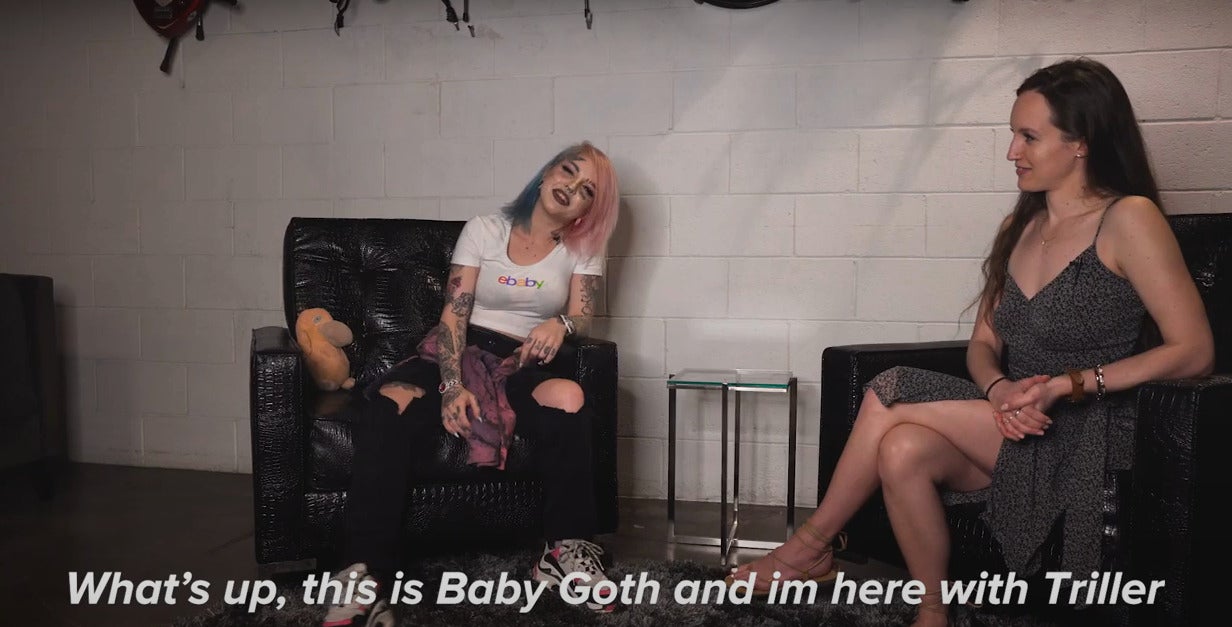 Is Triller really going to happen?
The Chinese-owned TikTok has been accused of snooping on millions of iPhone users' clipboards, as well as suppressing and censoring content. And it's obviously vexed the Trump administration. But mass exoduses from established apps (Gab, Ello) haven't seen a great success rate. TikTok users were also going to Byte earlier this year, though momentum seems to have slowed there.
More recent App Store reviews comment on the easy interface of Triller but address improvements that need to be made or missing features. Multiple people also mentioned having the same issue with music suddenly playing. From a July 25 review:
"Ever since I downloaded Triller, my phone would just randomly start playing a bunch of music clips back-to-back when nothing was open or on my phone and I wasn't touching it. I tried everything to get that music to stop and Siri couldn't even get it to stop!"
But Triller's momentum in India is a promising sign, and its dedication to music and promoting musicians could be a big draw. Richards will oversee Triller's "implementation of live streaming and the addition of monetization tools."
Is Triller better about data privacy?
Kavanaugh told Quartz India that "The only data that we collect is the genre of music you listen to and how much music do you consume on the app so we could personalise the user's feed. We don't store personal contact details such as email-ids or phone numbers." But, as with so many apps, users agree to some level of data collection when they join; Triller's privacy policy lays out what info it collects and receives, including location data and content you interact with on the app.
READ MORE: