Byte, the new app from Vine's co-founder, has finally debuted.
Like Vine, the app allows users to post six-second looping videos. In April 2019, it was announced Byte was in the beta testing stage, after it was put on hold in 2018. Creator Dom Hofmann (who also created the now-defunct app Peach) tweeted then, "The byte beta we've been running with friends and family *feels* exactly like the vine friends and family beta, down to the weird but appealing randomness of the videos."
But TikTok is already dominating culture—and filling the Vine void for some. While Byte is being positioned as a TikTok competitor, sentiment online has been split on that. After its debut on Jan. 24, Byte was reportedly downloaded more than 780,000 times over the weekend, according to data from Sensor Tower. In that same weekend, TikTok saw more than 8 million downloads.
Byte (Vine 2.0) came back too late. It's a TikTok world, baby.

— Jack Appleby (@JuiceboxCA) January 25, 2020
TikTok has become a place for biting Byte reviews as well. In this one, they report that "80% of the comments are just spam" and the majority of Byte users are trying to "make Vine happen again." But the new app could also be a space for those who haven't found success on TikTok or find it too toxic or repetitive (or invasive).
Here's everything you need to know about Byte.
What is Byte and how does it work?
Byte is a six-second looping video app that allows you to shoot video from your phone or upload video. There are no filters or effects yet, but that might happen in the coming months. The app's "creativity first" tagline nudges users to make something funny or unique without audio samples or layers of effects.
When you open the app, you'll see videos from people you follow, or if you're not following anyone yet, the feed recommends videos for you. Hofmann said they're working on fine-tuning the recommendation feed, called Your Mix. As of now, the main feed shows you Popular Now, Your Mix, and Latest. The app then breaks videos down into categories like music, beauty, comedy, and food. You can share videos (bytes?) to other social platforms or "Rebyte" others on the app.
There are currently no Byte links for sharing or embedding videos, which has been crucial for TikTok. A representative for Byte told Insider they are working on that.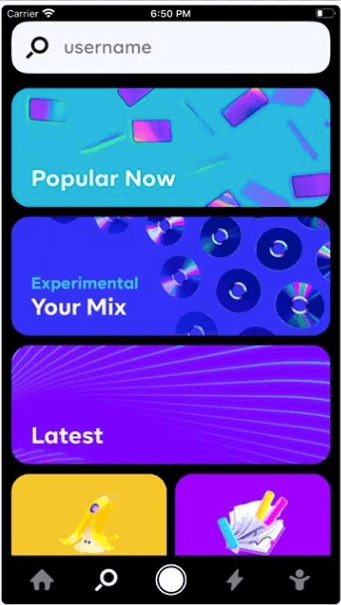 Unlike TikTok, there's a lively community forum, where users can post discussion topics, address bugs, and offer suggestions. It's also a way to get more eyes on your own content or shout out creators you like.
Who is using it?
Popular Vine personalities like Chris Melberger, Alx James, and Josh Darnit are using the app, and Byte has plans for a paid creator program.
we hit over 20k on byte let's goooo pic.twitter.com/BZtfPVtN1r

— chris melberger (@chrismelberger) January 26, 2020
Byte's demographic is not clear yet, but interestingly, one of the early trends seems to be users mocking TikTok and its cursed dance crazes.
January 25, 2020
How do you download Byte?
Byte is available for Android and iOS.
READ MORE: