Hello! Every week, our internet culture staff will discuss the world of streaming entertainment in this newsletter. In this edition:
The Muppet Show is making its streaming debut on Disney+
Netflix's Space Sweepers is the first good blockbuster of 2021
Judas and the Black Messiah is a gripping and tragic thriller
Sign up to receive this newsletter in your inbox.
---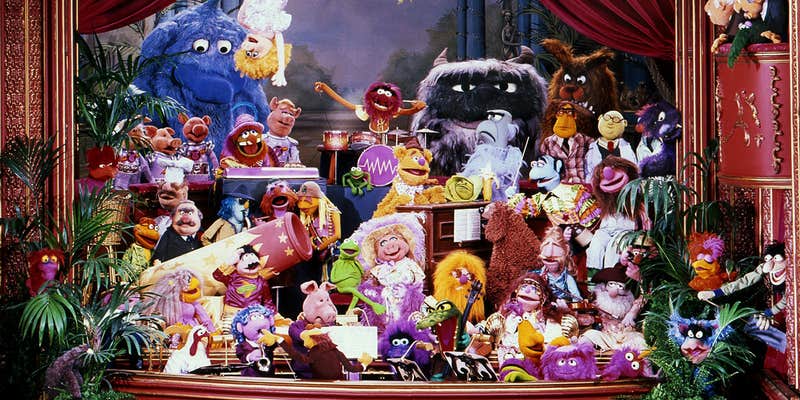 BREAK THE INTERNET
Disney+ is about to raise the curtains on The Muppet Show
I've been a fan of the Muppets for as long as I can remember. I watched my family's VHS copies of The Muppet Movie and The Great Muppet Caper so often that the paper sleeves those cassette tapes came in started to break. The Muppet Christmas Carol was a holiday staple. I remember watching Muppet Babies reruns on Nick Jr. in the '90s. I managed to make it over to the Museum of the Moving Image to see the Jim Henson Exhibition and watch The Muppet Movie in a theater in 2019 for the film's 40th anniversary. (It was just as great as I'd hoped.)
But, apart from a few sporadic clips here and there, I've never been able to watch The Muppet Show, the variety and sketch series that turned Kermit, Miss Piggy, Fozzie, Gonzo, and the gang into international stars, properly. And while there have been home releases of the first three seasons, you couldn't stream the series until now: First announced last month, Disney+ is bringing all five seasons of The Muppet Show to its streaming service on Friday.
How does it hold up?
I can't answer that right now. What I do know is that every Muppet project, for better and for worse, has been held to the near-impossible standards of The Muppet Show—all the way up to the recent Disney+ series Muppets Now—and that a lot of people became walking, flailing Kermit GIFs when they woke up to the news. And that upon remembering that The Muppet Show's streaming debut was only days away, I got excited all over again. I don't know about you, but my weekend is now booked solid.
—Michelle Jaworski, Entertainment Writer
---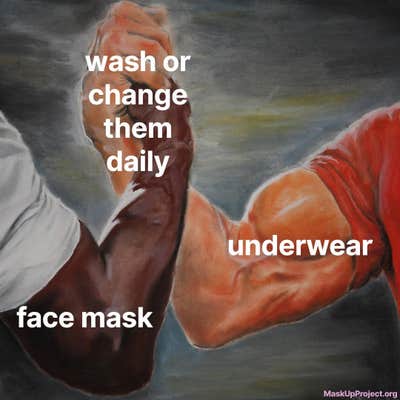 SPONSOR
Stand with us and help fight back against COVID
Wearing a mask in your everyday life may seem like a new and unwelcome intrusion, but they've been around for a long time. Face coverings have been recommended for protection during respiratory pandemics since the 14th century. Mask wearers were onto something way back then—and they didn't even have Twitter to start a #MaskUp movement!
In honor of those pioneers of safe health practices, we've built a comprehensive, science-driven database that's just as easy to understand as it is to share. Curbing the pandemic in this crucial stage requires action based on factual knowledge. We believe understanding how masks work and taking a stand in favor of wearing them can set an example. While it may not seem like much, that example can spread. The more it spreads, the safer your high-risk loved ones will be. Visit MaskUp.org to read more.
---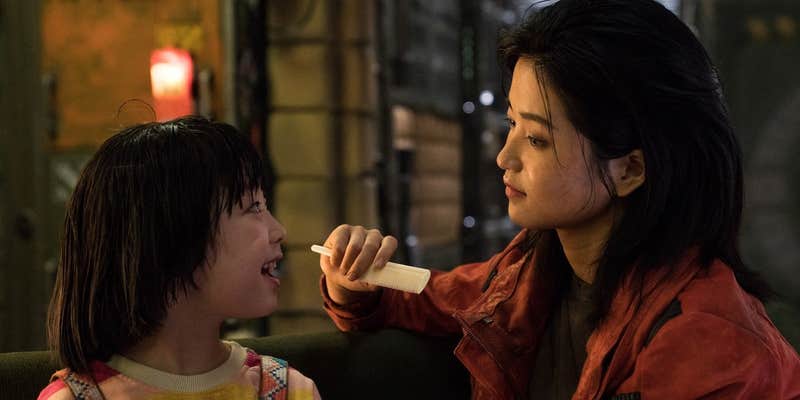 BLOCKBUSTERS
Space Sweepers is the first good blockbuster of 2021
Following in the mold of Cowboy Bebop and Guardians of the Galaxy, the heroes of Space Sweepers start out as a team of squabbling assholes.
At first, they're only brought together by the prospect of a big payday: ransom money for a missing android girl named Dorothy (Park Ye-rin). After picking her up on a routine junk haul, they realize she's incredibly valuable: An explosive killing machine who just looks like a 7-year-old kid. Naturally, they start planning an incompetent hostage exchange, but one by one, they begin to bond with her like an actual child. Dorothy, aka Kot-nim, is a charming foil to the greedy and disaster-prone crew.
It's hardly groundbreaking stuff: An adventure movie about a squad of misfits whose hearts are melted by an adorable kid, teaming up to defeat a dastardly supervillain. But it's fun to watch, and from a Western perspective, it's interesting to see these familiar ideas play out from a different angle.
Space Sweepers feels far more international than most Hollywood blockbusters, featuring a diverse supporting cast of characters speaking a variety of languages. Also, the heroes are working-class. Modern American action/adventure movies prefer to focus on rich people, superhumans, and the U.S. military, and when we do see some working-class characters, they're often rooted in nostalgic Americana.
Meanwhile, the main characters of Space Sweepers are relatably overworked, annoyed, and struggling with debt—and very aware of their place in a toxic capitalist hierarchy. Like Pacific Rim, this film's politics don't need to be subtle to be effective.
Space Sweepers is now streaming on Netflix.
—Gavia Baker-Whitelaw, Staff Writer
---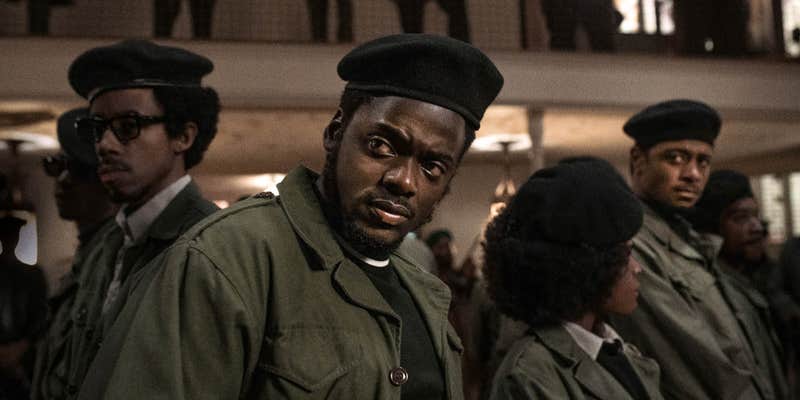 OSCAR BUZZ
Judas and the Black Messiah is a gripping and tragic thriller
Judas and the Black Messiah is not your average biopic.
Though primarily focused on depicting the fall of Fred Hampton (Daniel Kaluuya), the chairman of the Black Panther Party's Illinois chapter, it's a film that's just as much concerned with showing us the many conflicts that William "Bill" O'Neal (LaKeith Stanfield), the FBI informant who would eventually betray him, as it is the complexities of Fred Hampton.
Thanks to two powerhouse performances, we see all of those complexities come to life in a film that highlights just how much the system wants to put them down.
It would be easy to paint Bill O'Neal as the outright villain or take Fred Hampton, whose story is largely ignored, and reduce him to either a larger-than-life figure or have a two-dimensional view of him (as Aaron Sorkin's recent film The Trial of the Chicago 7 did).
It's certainly what J. Edgar Hoover (Martin Sheen in heavy prosthetics) does as he calls the Black Panther Party and its policies "the single greatest threat to national security" above the Chinese and the Russians, the kind of justification that would eventually lead to the police raid (a collaboration between the Chicago Police and federal officials) that killed Hampton; as Sam Pollard's recent documentary MLK/FBI reminds us, Hampton isn't the only person the FBI abused power to target.
Judas and the Black Messiah is streaming on HBO Max until March 14.
—Michelle Jaworski, Entertainment Writer
---
BTW
---
Now Playing: "coney island" by Taylor Swift feat. The National