There's always a certain level of pandemonium in any successful attempt to take on the Muppets. It doesn't matter if it's a stage show (The Muppet Show) or an attempt to revive that stage show (2011's The Muppets), or if they're venturing into tales about following your dreams (The Muppet Movie, The Muppets Take Manhattan), playing around with genre (The Great Muppet Caper), or adapting a classic novel (The Muppet Christmas Carol). They can bend and shape themselves into any role and use humor the works on different levels for kids and adults to create something that's both incredibly silly and earnest.
Muppets Now

RELEASE DATE:
July 31, 2020
CREATOR:
Roberto Aguirre-Sacasa
STREAMING:
Disney+
The Muppets ramp up their usual hijinks in a variety of YouTube-like shows ranging from cooking and interviews to lifestyle-focused, interviews, and science as Scooter frantically uploads them to a server to be streamed.
Not every Muppet venture has gotten it right, of course. The Muppets' last major foray, the 2015 mockumentary series The Muppets, was a critical flop and was canceled after only one season, and not all of its literary adaptations have gotten it right. But Muppets Now, the Muppets' new Disney+ series that finds them venturing into the world of "unscripted" streaming television, often hits a sweet spot by embracing the characters' sweet, sweet chaos.
Muppets Now isn't a show with a coherent overarching plot or character arcs, which isn't necessarily a bad thing. Rather, it's a series of largely unrelated segments, which are linked together on Scooter's computer screen as he drags and uploads those videos so that they're available to stream. But even that job doesn't come without its hassles: Other Muppets want to suggest last-minute changes, flood his inbox with pitches, or offer unhelpful feedback.
Several months into the COVID-19 pandemic, the computer screen is incredibly familiar territory for us, so it's almost comforting to see all of the Muppets try (and sometimes fail) to coordinate everything remotely; while the vast majority of the six-episode series was filmed before the pandemic, puppeteers did film some scenes from their homes.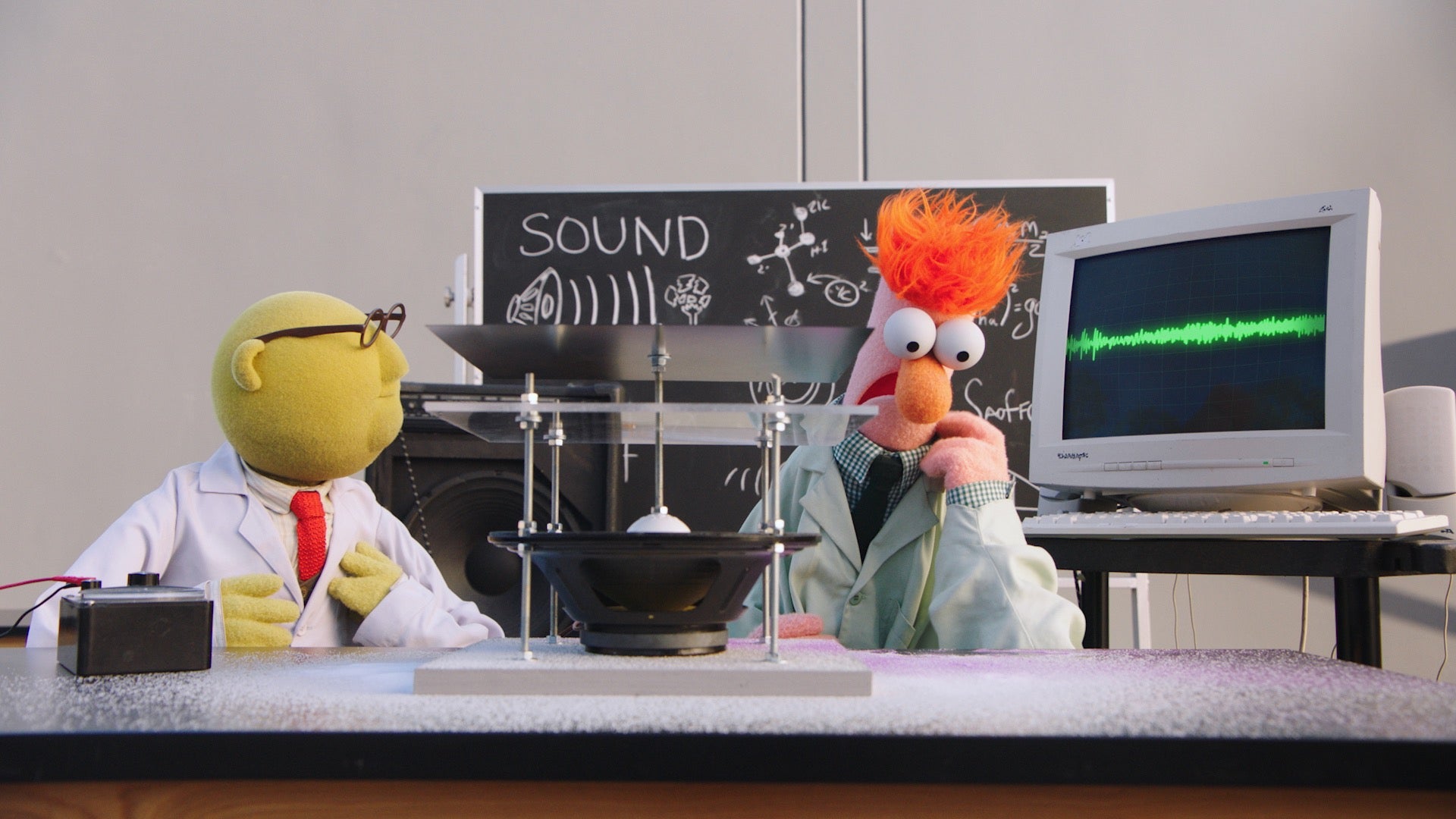 Muppets Now, like the many Muppet-led shows before it, takes inspiration from, homages, and parodies the format of the day. For both The Muppet Show and Muppets Tonight, it was a variety show. For the short-lived The Muppets, it was a mockumentary about what went on behind the scenes of a late-night talk show. Muppets Now is often akin to a YouTube show or a webseries in scope or feel; much of it feels low-tech in that you can believe that the Muppets are pulling all the strings only to tear them apart.
Many of the recurring sketches are instantly recognizable to what we've already seen online. In "Okey Dokey Kookin," Swedish Chef is supposed to compete against a celebrity chef, but he's usually much more interested in his own outlandish creations to the exasperation of host (and turkey) Beverly Plume. Miss Piggy hosts a series called "Lifestyle" in which she offers tips for how we can improve our lives—but naturally, Miss Piggy doesn't need to take any of it. "Mup Close and Personal" is supposed to be an intimate celebrity interview, but it rarely works that way. Pepe the King Prawn hosts a game show where he makes up the rules on the fly. And Dr. Bunsen Honeydew and his assistant Beaker perform science experiments in "Muppet Labs Field Test" (usually at the expense of Beaker, who is a lot more territorial about his role than you'd expect) that include a disclaimer from Joe from Legal, a weasel who delivers both jokes and legal advice with the same deadpan tone.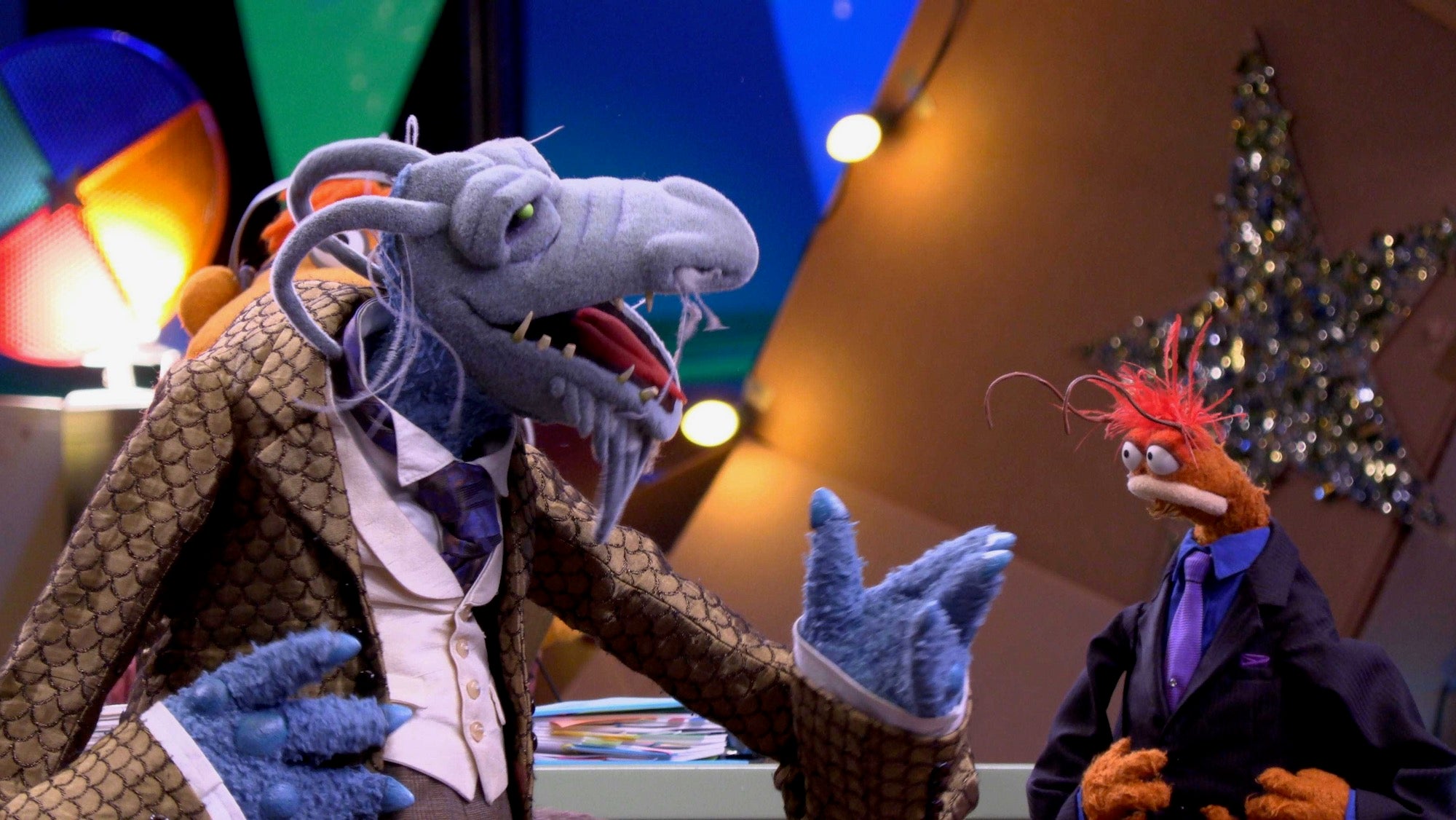 Four episodes in, Muppets Now is still finding its footing. The sketches themselves are only a few minutes apiece—short enough to get the gist of the sketch across without overstaying its welcome. While the show does take on a kind of variety show fit for the streaming age, it doesn't try to make the kinds of references that will become stale in six months. Some Muppets are underutilized or have yet to appear in any of Muppets Now's shows while others (side from Scooter, who's stitching it all together) might show up every episode.
With few exceptions, most of the sketches are scaled down to only a few Muppets at most, so you miss out on some of the overwhelming absurdity that only being in a room full of Muppets can provide. And like any collaboration—no matter what form it takes—the best celebrity guests are the ones who fully embrace the Muppet chaos and add some of their own. (Out of those who've appeared so far, Danny Trejo, who's able to keep up with the Swedish Chef's machismo without getting overwhelmed, is the best at pulling off this feat.)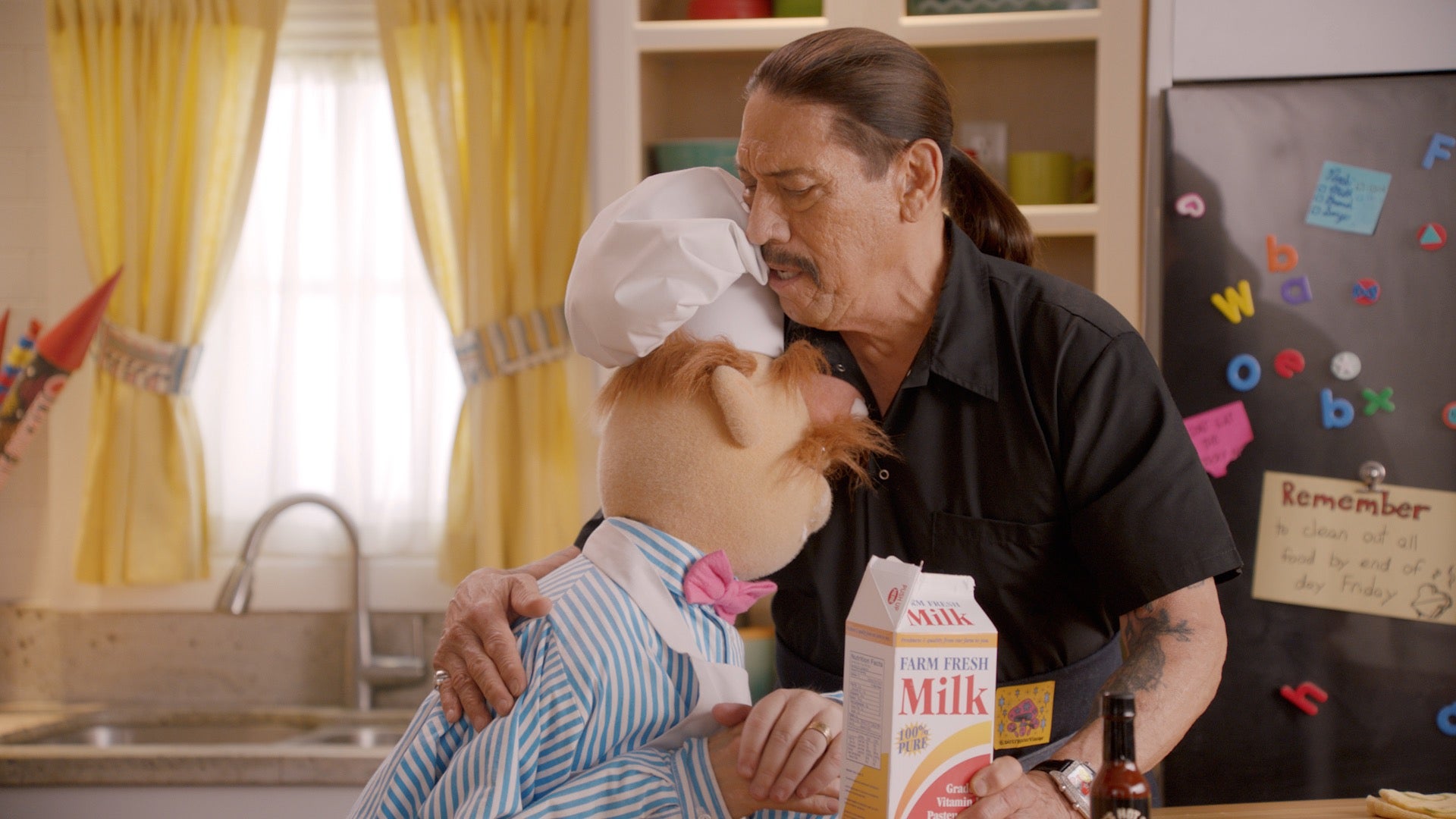 You could argue that Muppets Now is too scattered and unfocused to make any kind of impression because, at times, it definitely does feel that way. But amid a pandemic where our attention is stretched too thin these days, that never felt like a bad thing. Muppets Now is a welcome reprieve—and a nice fill-in for The Muppet Show, which isn't available to stream—and just enough to give you a brief escape before something else threatens to overwhelm you.
Daily Dot Disney Plus Guides
---
Disney Plus Genre Guides
---
---