We crawl the web so you don't have to.
Sign up for the Daily Dot newsletter to get the best and worst of the internet in your inbox every day.
Hello fellow citizens of the internet! Andrew here. Welcome to today's edition of web_crawlr.

Our top stories today are about: Job hunters calling out "ghost jobs," how the man behind the viral sensation "The Dress" was charged with trying to kill his wife, a babysitter going viral for sharing how she hides in the bathroom to avoid possible hidden cameras, and how another Beverly Hills plastic surgery clinic was hit with a ransomware attack.
After that, our IRL Reporter Tricia has a "Problematic on TikTok" column for you."
See you tomorrow!
— A.W.
---
⚡ Today's top stories
What is a "ghost job" and how do you spot one?
The internet is in shock after the revelation that Keir Johnston, the Scottish man behind the 2015 sweeping viral sensation of "The Dress," stands accused of the attempted murder of his wife.
A babysitter who doesn't want to be spied on by parents has a rather unorthodox way of doing so.
Photos, names, birthdates, email addresses, phone numbers, financial data and more hit the dark web.
---
We crawl the web so you don't have to. Sign up to receive web_crawlr, a daily newsletter from the Daily Dot, in your inbox each day.
---
😬 Problematic on TikTok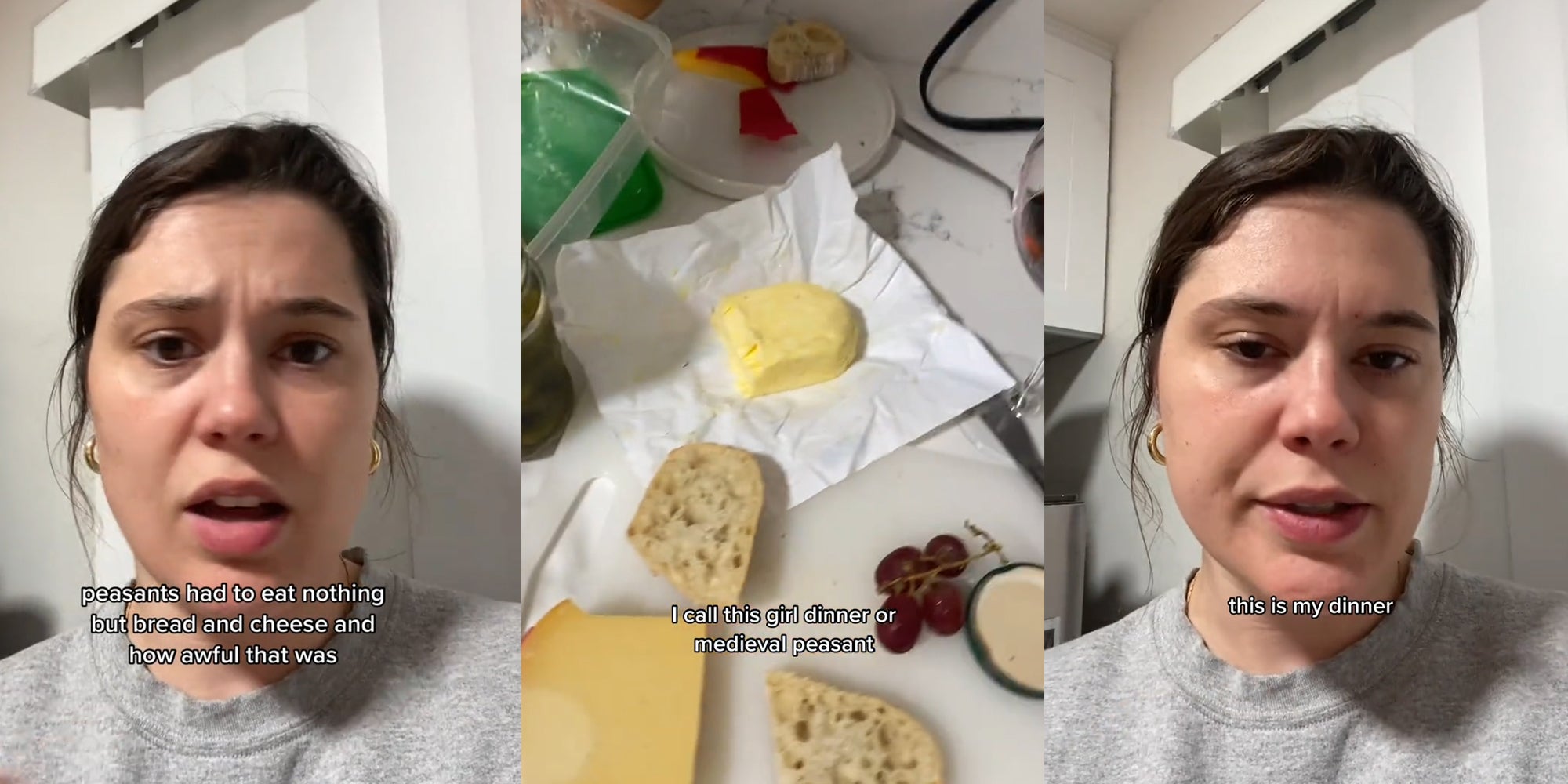 The dark side of 'girl dinner'
In each edition of web_crawlr we have exclusive original content every day. On Tuesdays our IRL Reporter Tricia Crimmins breaks down the trends on the popular app that will make you cringe in her "Problematic on TikTok" column. If you want to read columns like this before everyone else, subscribe to web_crawlr to get your daily scoop of internet culture delivered straight to you inbox.
---
🕸️ Crawling the web
Here is what else is happening across the 'net.
📹 When an HOA told a homeowner to remove her security cameras or they will, she found a way to make sure the cameras wouldn't be moving.
🚗 Driving lessons can be particularly awkward: You're sitting in a car with an instructor you don't know, driving around for hours. But one teen's driving lesson was made even more awkward when she accidentally grabbed her driving instructor's neck.
💵 A user on TikTok has sparked discussion after alleging that she was fired from her banking job after being falsely accused of stealing from the bank.
✈️ This airplane's seating arrangement is certainly… unique.
☕ A Starbucks drive-thru worker is going viral for sharing that they didn't know how to respond when a customer told them they were going to a funeral.
🍼 With these clever baby gadgets, a few seconds of shut-eye won't drown you in anxiety. *
🤖 A TikToker went viral after sharing a new Google tool designed to help prepare for job interviews. But commenters are concerned that Google Interview Warmup's lack of cost means users are "paying with their data" for AI development.
👞 In a viral video, a woman shares that someone she was visiting a waterpark with had their Crocs replaced with someone else's.
📱 From the Daily Dot archive: TikTok is ushering in a wave of Latina influencers.
*The Daily Dot may receive a commission in connection with purchases of products or services featured here.
---
👋 Before you go
A traveler shared an "unethical tip" they theorized would lead to getting a free upgrade at a hotel—but the first challenge for people wanting to follow this "hack" would be mustering up the courage to execute it.
It comes from user Tech Safari (@.techlysafari), who posts a number of short videos that offer ethically questionable advice.
In their latest video, the creator begins, "Bring a dead cockroach with you every time you stay at a hotel. Throw it on the ground somewhere in your room, then call reception saying you "found" a dead cockroach."
The video has over 76,000 views, and it prompted a number of users to wonder about the logistics involved.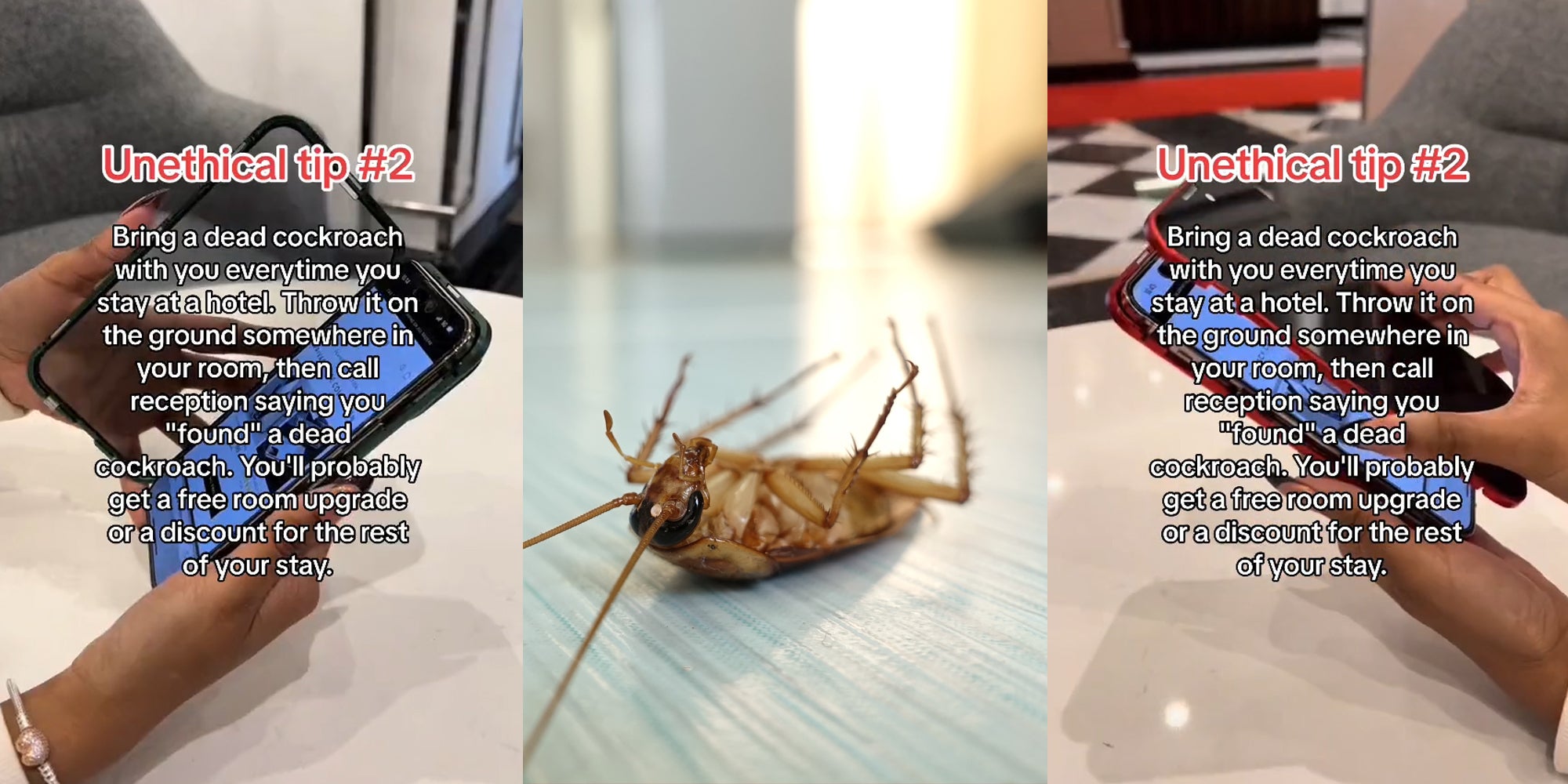 ---
🎶 Now Playing: "A Good Thing" by Claud 🎶