There were a lot of good memes in 2018. Instead of selecting only one meme as the Meme of the Year, we're highlighting a few of our favorites this week.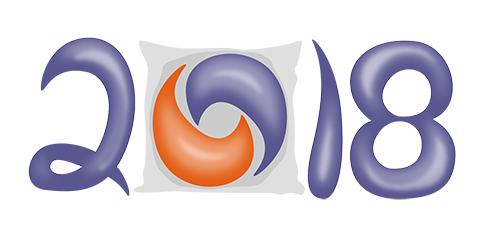 Memes come in a multitude of forms, from the blunt to the surreal, but more often than not they represent a singular point of view the poster is trying to convey. If you use Condescending Wonka, it means you're looking down on someone with sarcasm. If you use Distracted Boyfriend, you're commenting on how you're ignoring something you should be paying attention to in favor of something you find more captivating.
A meme that is used to give equal weight to opposite sides of an argument is rare. Yet that's exactly what happened with American Chopper, one of 2018's most ubiquitous memes.
In this example, the two characters debate the limitations of science.
March 28, 2018
You don't really need to know who the two men in the panels are in order to get the joke, but in case you're curious and don't already know, it's Paul Teutul Sr. and his son, Paul Jr. The two men were stars of the reality show American Chopper, which originally aired on the Discovery Channel from 2003-2007. The show was about the duo, and a cast of other characters, who created custom-built motorcycles in their shop in Newburgh, New York.
During the first episode of the 6th season, Paul Sr. confronted his son about his frequent tardiness. This led to a heated argument that ended with Paul Jr. being fired, not to mention a lot of random property destruction.
Paul Jr. would go on to found a competing business called Paul Jr. Designs. Eventually, the series ended but was brought back in various forms airing on either TLC or The Discovery Channel. This included a show called American Chopper: Senior vs. Junior, which showcased the rivalry between father and son. Most recently, in May of 2018, the series returned to the Discovery Channel under its original name.
The meme itself is also a bit of a throwback, having debuted in December of 2012 when Reddit user Frazorg posted a five-panel comic that turned the argument into a loving conversation between a father and son.
Hearing someone talk about American Chopper being a 'family show' from funny
In April of 2018, Paul Sr. told Vice that he had no idea what memes even were before he became one.
"I remember when those incidents were happening for real, and it was like, big-time crazy, you know what I mean?" he said in the interview. "So you've spun it, you know? Now it's funny. People who knew what those incidents were before, it was kind of, like, horrifying. And now it's flipped, and people keep coming up to me, and they keep sending me different ones. I didn't get it, and now, so many people are coming up to me, and so I'm more involved in looking at it now, and the more I look at it, the funnier it is."
The 2012 Reddit post led to a series of "wholesome" versions of the meme, which are an entire category unto themselves. American Chopper worked well in this format because, unlike some of the other more saccharine wholesome memes, the fact that the two men were clearly screaming at each other subverted the format a bit. But the intentions behind the meme were still sincere.
The meme faded into popularity but made a surprising comeback earlier this year. It started when Twitter user Eric Curtain used the format to create a version of  "All Women are Queens", which itself was a popular meme in 2017. To date, the post has over 16,000 retweets and over 50,000 likes.
this is so beautiful pic.twitter.com/t276EgXFan

— eric curtin (@_ericcurtin) March 26, 2018
This led to a brief revival of the wholesome version of the meme.
https://twitter.com/AWDtwit/status/983062493932077056
But things really started getting interesting when people began using it to create informed debates. American Chopper's five-panel format allowed users to be much wordier than standard meme formats, which led to memes that were downright educational.
this is me and @empirewaist pic.twitter.com/TB9YaYa1SN

— gorgeous hag (@annebcleyn) April 3, 2018
April 4, 2018
What makes American Chopper truly unique in the meme world is that it gives equal weight to both sides of an argument. The best versions of the meme don't suggest a clear winner or loser to the debate they present. As former Daily Dot writer Jay Hathaway said when he wrote about the meme back in March, "…Chopper is a dialogue that doesn't have to end with a value judgment." This is the polar opposite of how people usually converse on social media, where they tend to strongly support one position while smugly dismissing the other side as stupid or even evil.
This version of the meme, which talks about the possibility of life after death, is a perfect example. The characters are impassioned in their arguments, but the creator of the meme comes across as impartial.
April 4, 2018
The original argument between Paul Sr. and Jr. was so much like the debates people get into online: full of shouting with no one really listening to each other. It's fitting that their argument is now used as a way to present a balanced and rational conversation.
As for the father and son themselves, well, as mentioned above, American Chopper has returned to Discovery, with both men being part of the series. In a brief video posted by Discovery, they each expressed regret about how the situation was handled and said they still love each other.
Is it possible the meme helped them see the error of their ways? Is it possible it can do the same for a fractured society where people, and yes, often parents and children, are so divided by important issues?
Probably not, but at least we get to see more cool bikes getting built. In 2018, you have to take small victories wherever you can get them.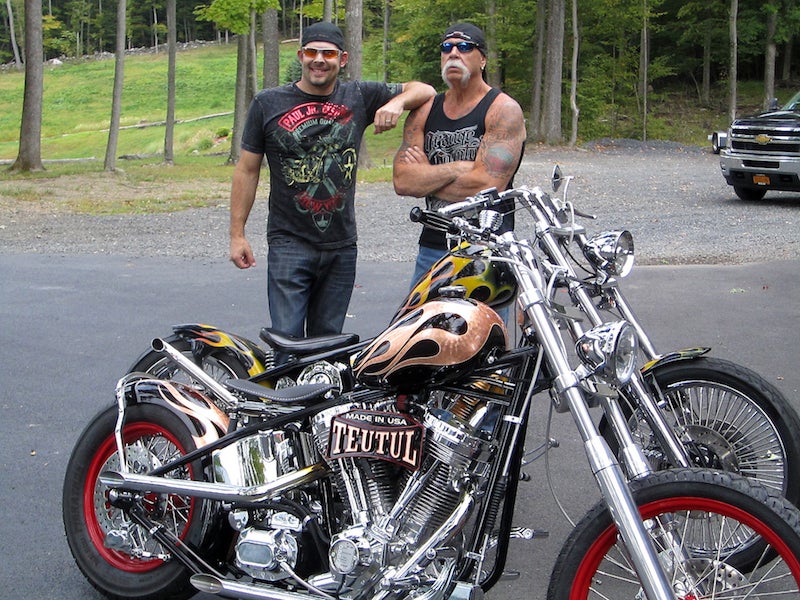 READ MORE: