In this age of misinformation we're currently living in, it's hard to believe a lot of things you see or read on the internet. And while some use misinformation as power, others simply use it to gain viral attention or as general tomfoolery. Everyone, at any given moment, is one live-tweet away from seeing their names and Twitter handles splashed across blogs and digital media.
Yet, even knowing all this, it's easy to get duped by a story, even if it seems too good, funny, or crazy to be true. As FBI Agent Fox Mulder would say, "I want to believe," and that can be true of extraterrestrial alien life forms, or say, a photo of a cat riding on a goose.
Fine, we know the cat didn't have a shadow, and that the goose in all likelihood wouldn't be able to support the weight of the cat. But who don't want to live in a world where cats go riding around on geese like it's the most normal thing in the entire world? Let those weirdos cast the first stone, I say.
Perhaps this is why jokesters continue to pull one over on us again, and again, and again, even though we know better. And 2018 was no exception. But because game respects game (mostly), we've rounded up some of the best viral pranks of the year.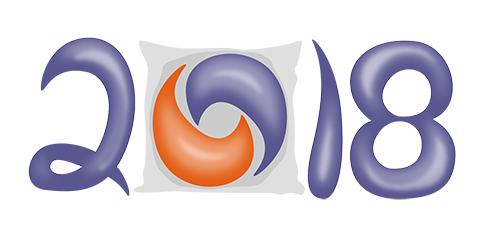 Yes, technically this happened in 2017, but since the Vice story on it was published at the tail end of the year, we think it deserves a mention. Plus, this elaborate stunt set the tone for other similar pranks in 2018, like one involving a Justin Bieber lookalike and a burrito (see below).
The Shed at Dulwich was orchestrated by Lond0n-based writer Oobah Butler, who got stuck in a low-level paid writing gig doing fake restaurant reviews on travel websites last year—so it goes in the business of journalism. However, the gig later inspired a light-bulb moment when Butler wondered—since anybody can fake anything on the internet—could he turn the simple, South London shed he lived in into a fake, yet top-rated restaurant on TripAdvisor?
As it turned out, he could! After obtaining a listing for the appropriately-named "The Shed at Dulwich" and posting some stomach-churning photos of fake dishes made out of items not fit for human consumption, Butler set to work diligently posting reviews. And finally, after about six months, he did it: The Shed at Dulwich became TripAdvisor's top-rated restaurant.
But where to go from there? In a perfect, [chef kisses fingertips] culmination of the prank, Butler and some friends put their dreams out there into reality. For one night only, they opened The Shed at Dulwich, and … served their eager customers frozen meals and prepared food. And they loved it. Some even inquired about future reservations!
The TripAdvisor listing for The Shed at Dulwich has since been removed, but the memories of those meals will surely last forever.
Social sites like Nextdoor and local neighborhood Facebook groups unfortunately often tend to devolve into a cesspool of pettiness, first-world complaints, and bickering among neighbors. Sure, someone can help you find a plumber or locate a missing pet, but you're also going to have to wade through countless posts filled with unnecessary drama.
So nobody even batted an eye when a man named Eric Curtis posted in an "I Love NE Minneapolis" Facebook group complaining that acorns on the sidewalks in his neighborhood were impeding his barefoot running activities.
"Hey Northeasters!" Curtis greeted his neighbors. "Lately I've noticed that the sidewalks have been LITTERED with acorns. As a competitive barefoot runner, this makes my training sessions very difficult. I'm not sure if many of you have stepped on acorns with no shoes before, but it is quite painful!"
This post in my neighborhood FB group is getting absolutely destroyed pic.twitter.com/8i0wAGP0qO

— alex (@alex_cono) October 9, 2018
As if this weren't already over-the-top, he went on to lob a thinly-veiled threat about reporting those who did not comply with his request to the city.
To little surprise, the post went viral after being posted to Twitter, as people were more than happy to dunk all over some barefoot-running dweeb.
The only problem? Totally fake.
Curtis later admitted to BuzzFeed that he isn't actually a competitive barefoot runner and only wrote the post to troll his neighbors.
"I can't believe BuzzFeed was the one who actually fact checked," he joked, at the interview. You and the rest of us, Eric.
This one isn't so much the work of a prankster so much a corporate stunt. Back in June, IHOP—as in, the International House of Pancakes—announced that it was changing its name to IHOb, but left p-cake fans on the edge of their seats as to what the "b" stood for.
For 60 pancakin' years, we've been IHOP. Now, we're flippin' our name to IHOb. Find out what it could b on 6.11.18. #IHOb pic.twitter.com/evSxKV3QmT

— IHOP (@IHOP) June 4, 2018
Most people naturally assumed the "b" was going to stand for the more all inclusive catchall of "breakfast," since the chain serves more than just pancakes. But people were left stunned a week later when it was announced that the "b" was to stand for "burgers," and that the chain was getting a makeover as the "International House of Burgers."
Suffice to say, IHOP fans were not amused, and many sounded off on the internet as such.
A month later, however, IHOb went back to being IHOP and all was right in the world. As it turned out, the name change was simply a marketing gimmick to promote the chain's new line of Ultimate Steakburgers.
IHOP's Chief Marketing Officer Brad Haley claimed in a press release that "the only way" they could convince people that they were as serious about the new line of burgers as they are about pancakes was to change their name to IHOb.
Gonna go out on a limb here and say that there were probably other ways.
Back in October, Justin Bieber was spotted sitting on a park bench, savagely gnawing into the middle of a burrito—not from end-to-end as God intended.
Now, we all know, Justin Bieber grew up rapidly in the public spotlight and as such, he doesn't exactly possess the same basic street smarts as most of us. Add to the fact that the Biebs had recently been going through some personal issues, and had been spotted in the wild doing other strange things such as casually hanging out outside of Buckingham Palace playing guitar just a month earlier.
In other words, there was absolutely no legitimate reason to question the stunt. Plus, it looked like him!
Only, it wasn't.
The whole thing was an elaborate stunt carried out by the guys who run the YouTube channel Yes Theory, who contacted a man named Brad Sousa, a dead ringer for the "Baby" singer. They set out to fool the internet, and mission accomplished.
As one of the ones who got totally duped by this prank, I gotta say—I ain't even mad.
Earlier this month, a video surfaced on Twitter that quickly went viral of two men on the streets of New York City embroiled in a serious display of male aggression, without raising their voices or laying a hand on one another. Instead, they intensely flipped each other the bird, repeatedly, even as the one man walked away and across the street.
"The most intense fight I've ever seen," captioned the video.
The most intense fight I've ever seen pic.twitter.com/TCXXO98ijp

— Mr. Dont leave me (@apiecebyguy) December 4, 2018
Unfortunately, the entire thing turned out to be a staged work of fiction from Guy Blelloch, the creative director for Jerry Media, a studio agency that was birthed from the popular "Fuck Jerry" Instagram meme account. A quick Google search even confirms that the video was literally shot right around the corner from the Jerry Media office.
Blelloch later admitted to the Daily Beast that the whole thing had been a stunt. "I made it with my friends," he confessed.
This isn't the first time Blelloch has tried to fake a viral video. Past attempts include "catching" someone put a condom on the handlebars of a Citi Bike, smoking a cigarette butt, and doing "comically bad pull-ups."
Through perseverance, Blelloch's handiwork paid off, so … congrats, I guess?
Honestly, while they may be somewhat eye-rolling and annoying, when you realize you've been duped, internet pranksters are basically harmless, and at the very least provide fleeting entertainment. As opposed to say, legitimate viral stories, which have the potential of making the subject's life a living hell.
Sure, we were all extremely here for Plane Bae, until the woman behind the story got doxxed and harassed online, and was subsequently forced to go into internet hiding. So if some goof wants to dress up like Justin Bieber and fuck up a burrito, I say more power to them.
READ MORE: