Tetris 99 is a new, free-to-play game that just debuted on Wednesday evening during Nintendo's latest consumer-focused Nintendo Direct stream. Amidst big announcements like a remake of The Legend of Zelda: Link's Awakening, Nintendo peppered in some fun, smaller releases as well, like this battle royale twist on the traditional puzzle game, Tetris.
Tetris 99 pits you against 98 other players from around the world, as you compete to best each other at Tetris. Little by little you clear your own board as your opponents' screens are displayed on either side of the play area. Attacks are sent from person to person that add more blocks and frustrating obstacles to clearing lines, and this eventually results in competitions being whittled down. It's addictive to see the overall player count drop from 90 to 80 to 50 and so on, and watch your player rank rise.
The game is available only for Nintendo Switch players subscribed to the Nintendo Switch Online service, as Tetris 99 must obviously be played online with real competitors. There's no way to support 99 players locally, and let's be honest, that isn't very feasible, anyway. Here's how you can download and play Tetris 99, the first Tetris battle royale game, for free.
How to download and play Tetris 99 for free on Nintendo Switch
In order to download Tetris 99, first ensure you're a Nintendo Switch Online subscriber. This is a paid service that's required to play games via Switch online. It comes in three payment options: one month for $3.99, three months for $7.99, and 12 months for $19.99.
You can opt for a Family Membership that supports up to eight Nintendo Accounts for $34.99 a year, which is likely the best option if you and your family and friends want to share and save money. If you don't want to pay to test the service out, you can still play Tetris 99 for free by getting a seven-day Nintendo Switch Online trial.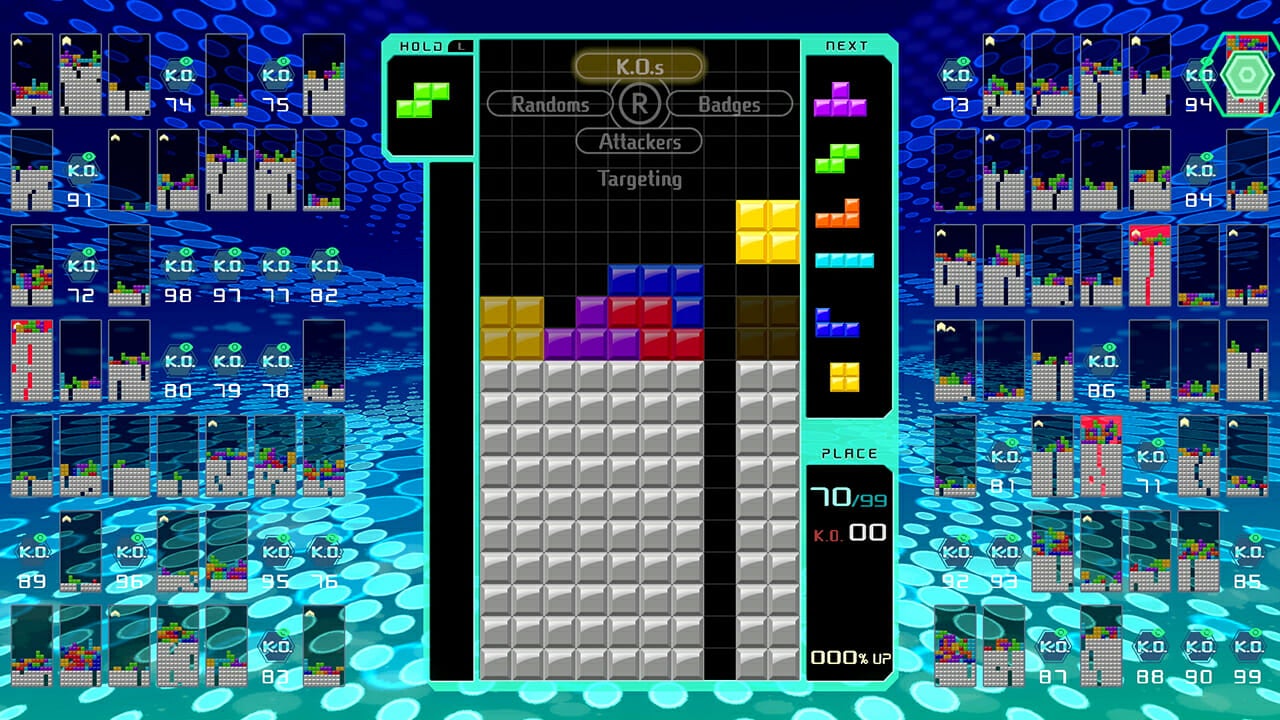 If you have Nintendo Switch Online, simply head to the Nintendo eShop. Tetris 99 won't be immediately featured, so just search for "Tetris 99" in the search bar. It should show up as the first result.
Alternatively, you can find Tetris 99 by navigating here on the official Nintendo website, logging into your Nintendo Account, and adding it to your download queue from a browser. Your system will automatically begin downloading the game.
All you need to do is download the game and wait for it to finish loading on your Nintendo Switch. Then you can jump right in and play Tetris 99 for (relatively) free, if you're a Nintendo Switch Online member.
Happy Tetris-ing!