Do you remember the '90s? Specifically, do you remember the cult fandom of fighting arcade games like Street Fighter II, Mortal Kombat, and Tekken? I certainly don't—I was born in the late '80s, a few years too young to be nostalgic for that particular time period, and more into My Little Pony and Strawberry Shortcake. But the people behind Hi Score Girl certainly do, and this nostalgia-soaked romantic comedy offers a beautiful snapshot of the era and the relationships that formed within it.
Hi Score Girl

RELEASE DATE:
12/24/2018
DIRECTOR:
Yoshiki Yamakawa
STREAMING:
Netflix
A love letter to the fighting game boom of the early '90s, 'Hi Score Girl' depicts the love that can bloom on the battlefield with strong character writing and humor.
In 1991, sixth grader Haruo Yaguchi is a slacker in all things except fighting games. With poor grades and few friends at school, he pours all his energy into arcade games in hopes that they'll offer him some sort of future. Akira Ono, on the other hand, is wealthy, pretty, intelligent, and beloved by their classmates. When she beats Haruo at Street Fighter II, he sets out to defeat her in the most humiliating way he can imagine.
As someone who never got heavily into video games, especially not fighting games, I was concerned Hi Score Girl wouldn't have anything to offer me. The show is full of references to early-'90s games, as Haruo excitedly describes the latest technology available and eagerly anticipates every new release and Street Fighter reboot. The show lovingly recreates the pixel art that characterized the 8- and 16-bit games of the time, and much of Haruo's internal thoughts are represented through his dialogue with characters like Guile and Ryu. While I understood the general charm, any finer details or references were lost on me.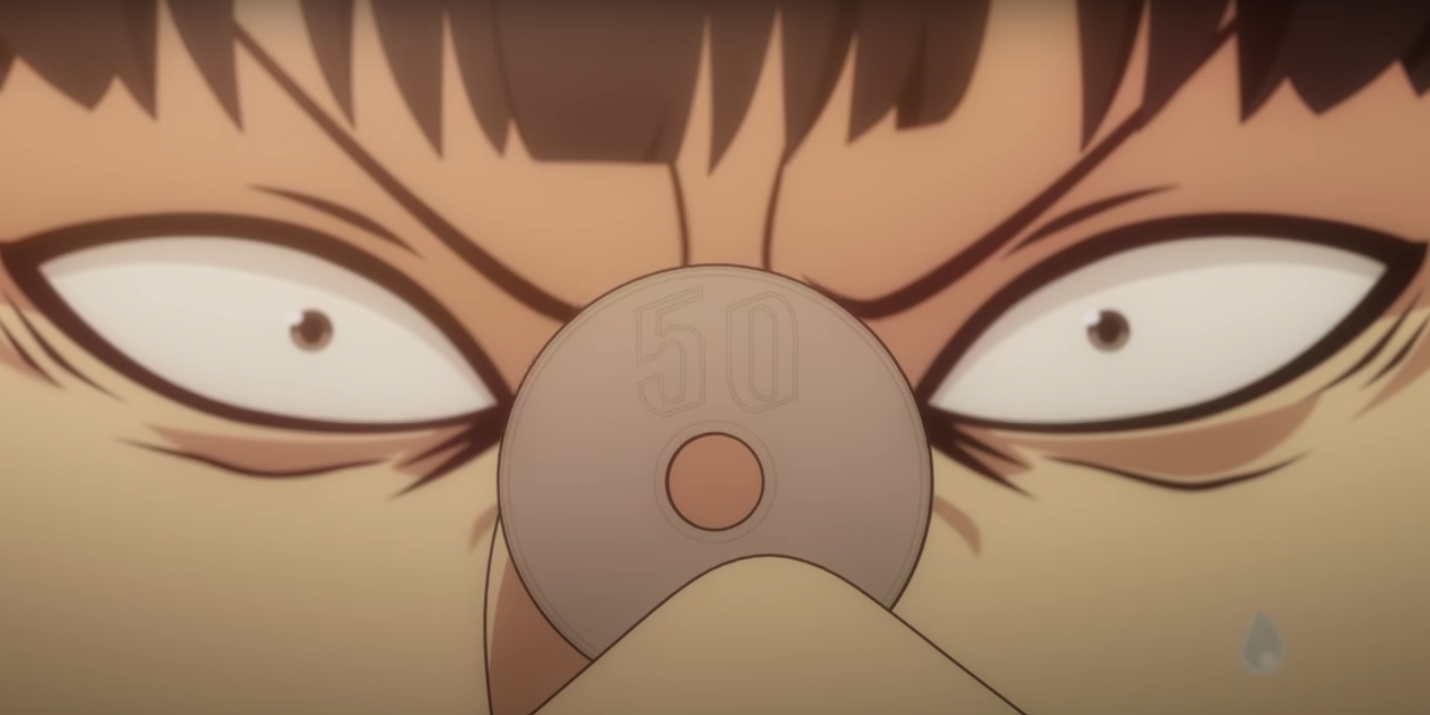 One thing worth appreciating, however, is the soundtrack by legendary game composer Yoko Shimomura. Shimomura is best known now for popular series like Kingdom Hearts and Radiant Historia, but she got her start composing chiptune music in the early '90s, including the soundtracks for some of the games featured in the show. It's a cool way to pay tribute to an artist who shaped the medium from the very outset.
Unfortunately, the music is the only thing "pretty" in this show, since the animation consists entirely of three-dimensional models on two-dimensional backgrounds. They're choppy and awkward, and the faces look painted on, with almond-shaped eyes and toothy grins that aren't going to win anime beauty contests anytime soon. They are, however, fairly expressive, which is important, because Ono is totally nonverbal.
At first, Ono's muteness is a major source of frustration for young Haruo. With her pridefulness and short temper, she communicates with a combination of growls, angry expressions, and physical violence. But as they get to know each other and grow to respect and even like each other, Haruo must learn to empathize and pay enough attention to start picking up on her nonverbal cues. They don't stay rivals for long; as Haruo grows to understand Ono's situation, they become allies and then friends.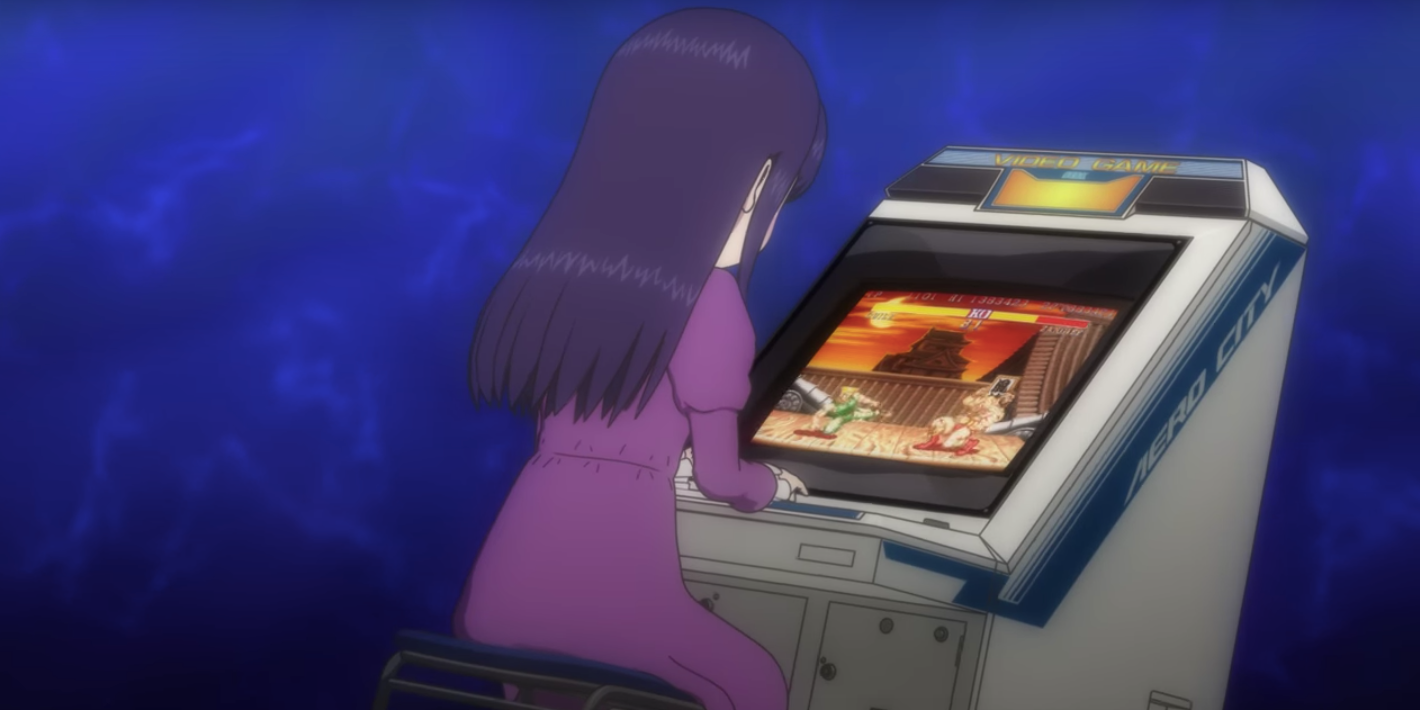 Haruo and Ono's budding relationship is the heart of the series. The whip-smart writing keeps things interesting as the two grow closer over their mutual respect and love of games The empathy Haruo develops through knowing Ono puts him a cut above many romantic leads; while he's an arrogant slacker, his genuine excitement for games and ability to connect to other people actually make him sort of appealing as a hero.
Ono moves in and out of Haruo's life, as tends to be the case with childhood friends. During the stretches where she's gone, the show focuses on Haruo's relationship with Koharu Hidaka. Hidaka, unlike Ono, doesn't care about games when she meets Haruo. She prefers to stand behind him and watch. The episodes focusing on Hidaka are almost universally a step down from the ones with Ono, largely because she comes across as a flat character. It's easy to infer Ono's motivations, even if she can't explain them herself. She has her own reasons for doing things and her own internal life. On the other hand, we're privy to almost all of Hidaka's internal monologue, and she only ever thinks about Haruo. She has no goals, interests, or hobbies of her own; she just follows Haruo around and watches him play even though he spares little thought for her.
Hi Score Girl has a few direct-to-video episodes scheduled to come out in Japan, and unfortunately, they were planned so the story is incomplete without them. What's on Netflix so far ends on a cliffhanger. Still, for all its ups and downs and despite its current lack of a conclusion, Hi Score Girl is an incredibly sweet romantic comedy and one of the best anime Netflix has released this year.
Still not sure what to watch tonight? Here are our guides for the absolute best movies on Netflix, must-see Netflix original series, documentaries, docuseries, and movies.
Need more ideas? Here are our Netflix guides for the best war movies, documentaries, anime, indie flicks, true crime, food shows, gangster movies, Westerns, and movies based on true stories streaming right now. There are also sad movies guaranteed to make you cry, weird movies to melt your brain, and standup specials when you really need to laugh. Or check out Flixable, a search engine for Netflix.