The Joker solo movie—succinctly titled Joker—is one of the stranger items on Warner Bros.' DC Comics movie schedule. Aiming for a more serious, adult-rated tone, it features a star-studded cast and an overall concept that has many DC fans raising their eyebrows.
Joker is one of several Joker-related movies being developed by Warner Bros., but with Martin Scorsese producing and Joaquin Phoenix in the lead role, this film went ahead while the Suicide Squad spinoffs languish in Development Hell. Here's everything you need to know about this ambitious new addition to the DCEU, from casting news to the first trailer, which arrived on April 3.
Joker movie news
In a January 2019 interview at Sundance Film Festival, actress Zazie Beetz shared an eye-opening update from behind the scenes: Joker's script was literally being rewritten on set. "We rewrote the whole thing while we were shooting it," she said. "We would go into [director Todd Phillips'] trailer, write the scene for the night and then do it. During hair and makeup we'd memorize those lines and then do them and then we'd reshoot that three weeks later."
What can we expect from the new #Joker movie? According to Zazie Beetz, they rewrote the movie as they were shooting it pic.twitter.com/TkYkVnJwl9

— MTV NEWS (@MTVNEWS) January 26, 2019
This is, in a word, wild. It's not unusual to see a little improvisation or rewriting take place on set, but a total overhaul of the script? That's very rare, and not often a great sign. On the other hand, with this many talented people working together, it could potentially turn out a masterpiece. Who knows!
Once filming began, Todd Phillips posted the first photo of Joaquin Phoenix in the title role, sans Joker makeup but looking much skinnier than he did a few months ago.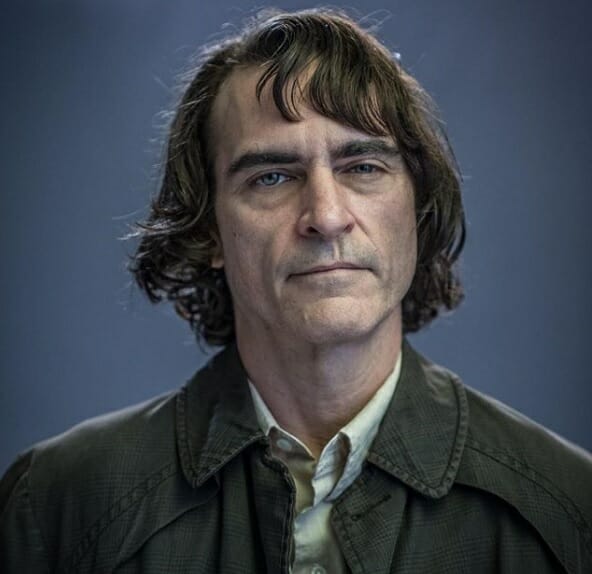 Fans got their first look at Joaquin Phoenix's Joker with makeup in an Instagram video posted by director Todd Phillips. The video is from a camera test, which slowly zooms in on Phoenix as the projection of a clown flashes over his face with the backdrop of The Guess Who's "Laughing." (It's unclear if this is the character's final look.)
The full reveal doesn't come until the end. Phoenix's Joker has green hair, but the makeup looks vastly different than the previous two on-screen Jokers portrayed by Heath Ledger and Jared Leto. And he definitely gives off creepy vibes.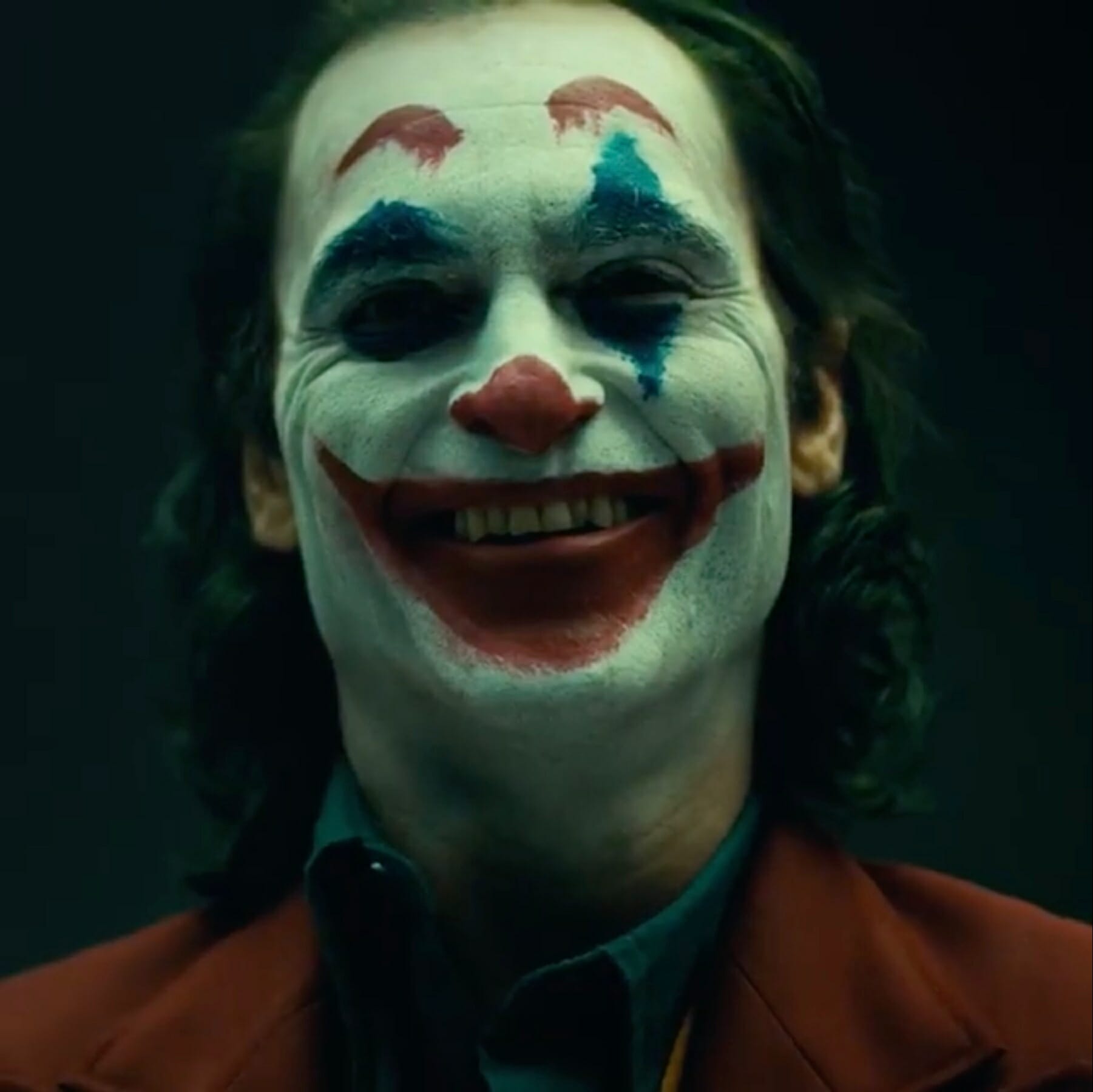 Phillips' second photo shows Joaquin Phoenix in costume as a clown, provoking further speculation that this movie will borrow The Killing Joke's idea of the Joker as a failed entertainer.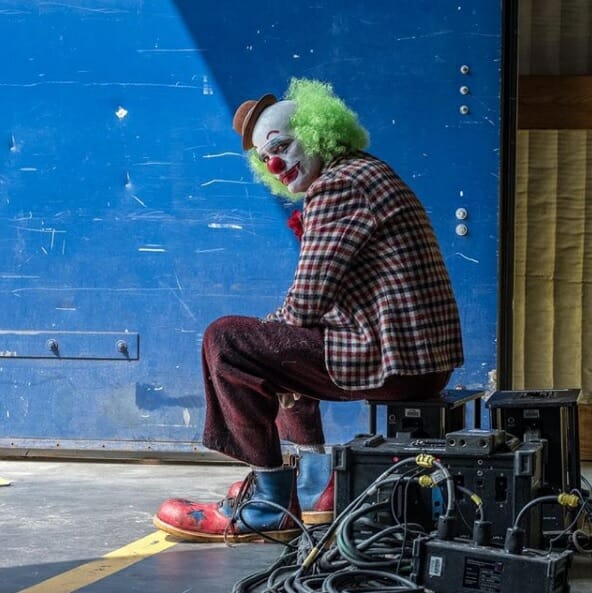 On March 23, Phillips showed us a very different look for the Joker. Posting from the editing room, he shared a black-and-white photo of Phoenix in what must be his pre-Joker role, looking relatively calm and serious.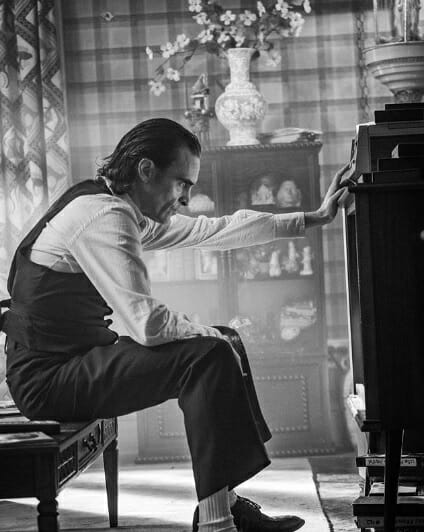 Joker movie plot
Set in the 1980s, this is a Joker origin story, an idea that some Batman fans find dubious on a fundamental level. The Joker is popular, but best used sparingly, with minimal explanation for his actions. More to the point, he's the kind of chaos-driven character where exploring his backstory and motives may actually spoil the effect—as The Dark Knight illustrated by having Heath Ledger offer fake explanations for his scarred face. Joker is rumored to begin with the title character as a failed stand-up comedian and will explore his relationship with his mother. It may also depict a very unusual interpretation of Thomas Wayne, Bruce Wayne's father.
READ MORE:
Joker movie cast
Joaquin Phoenix leads the cast, an unexpected choice for someone who usually focuses on non-blockbuster movies. Deadpool 2 breakout star Zazie Beetz will co-star as a single mom named Sophie Dumond, with Frances Dumond cast in an unnamed role that may be the Joker's mother. Marc Maron and Robert De Niro also have significant supporting roles, with De Niro thought to be playing a talk show host.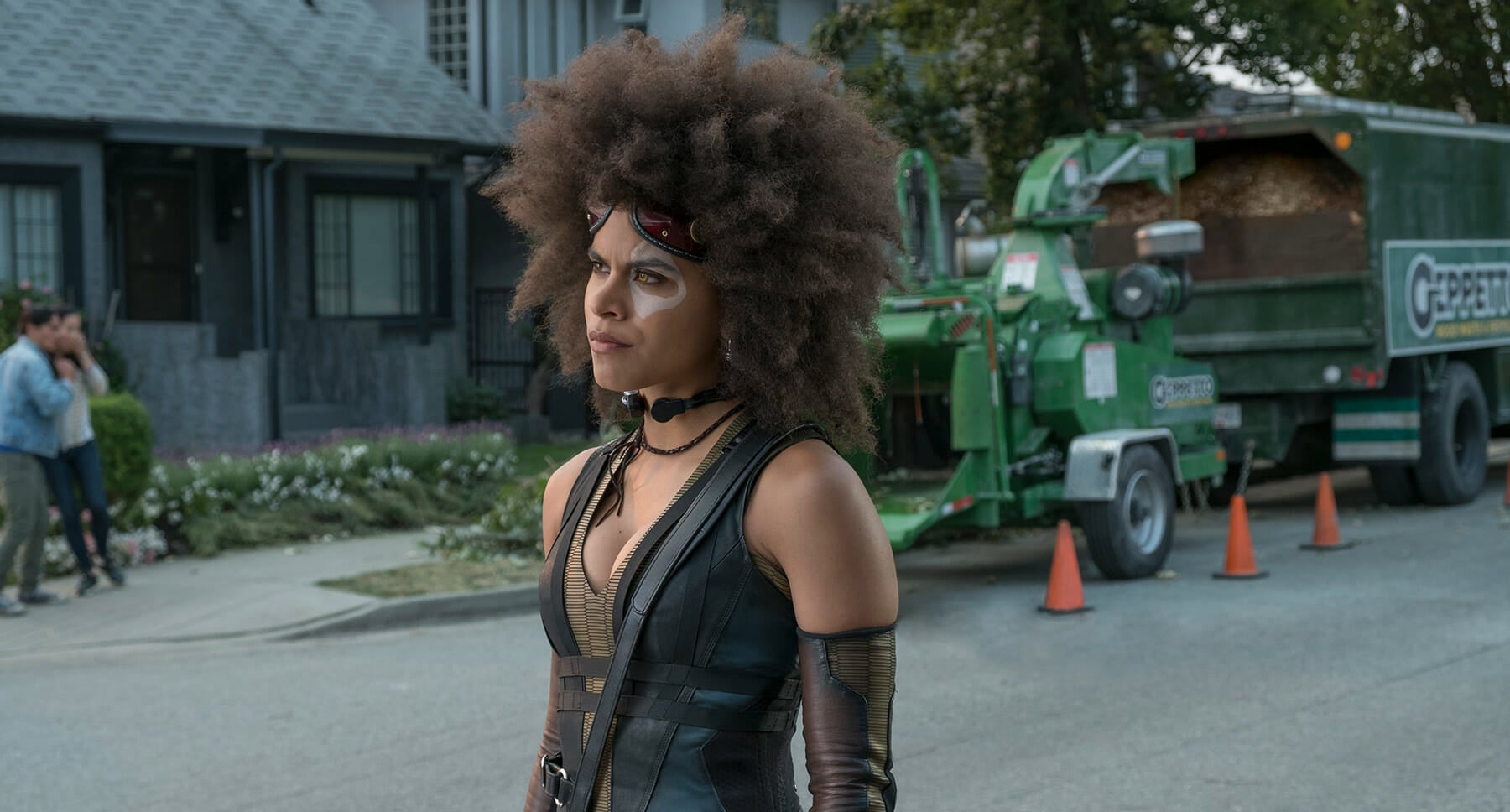 Alec Baldwin was one of the most surprising casting announcements, reportedly tapped to play Batman's father Thomas Wayne. The Hollywood Reporter described his portrayal as a "cheesy, tanned businessman a la 1980s Trump," which is a far cry from the respectable Gotham philanthropist we see in most movies and comics. That would implicitly put a very different spin on Bruce Wayne's childhood, although Warner Bros. hasn't confirmed whether a young Bruce Wayne will appear in the movie, and Baldwin backed out of the film over "scheduling issues." "I'm sure there are 25 guys who can play that part," Baldwin told USA Today.
Let me state, for the record, that I have NOT been hired to play a role in Todd Phillips' JOKER as some Donald Trump manque.
That is not happening.
Not.
Happening.

— HABFoundation (@ABFalecbaldwin) August 29, 2018
In late October, the Joker movie cast its young Bruce Wayne with child actor Dante Pereira-Olson. British theater actor Douglas Hodge will play Alfred.
So far, there's no indication that Joker will feature other superhero/villain characters from the DC pantheon, like Harley Quinn or the Penguin.
Joker movie creative team
Martin Scorsese is the big name here, but he's only acting as co-producer. The Hangover's Todd Phillips is directing and co-writing with Scott Silver, who wrote 8 Mile and The Fighter.
Described as a "hard-boiled crime drama" and unofficially compared to the Scorsese classic Taxi Driver, we shouldn't expect this to be a CGI-fuelled blockbuster like Warner Bros.' other DC movies. Working on a $55 million budget, it's more likely to be a gritty street-level story with fewer special effects—and almost certainly an R-rating.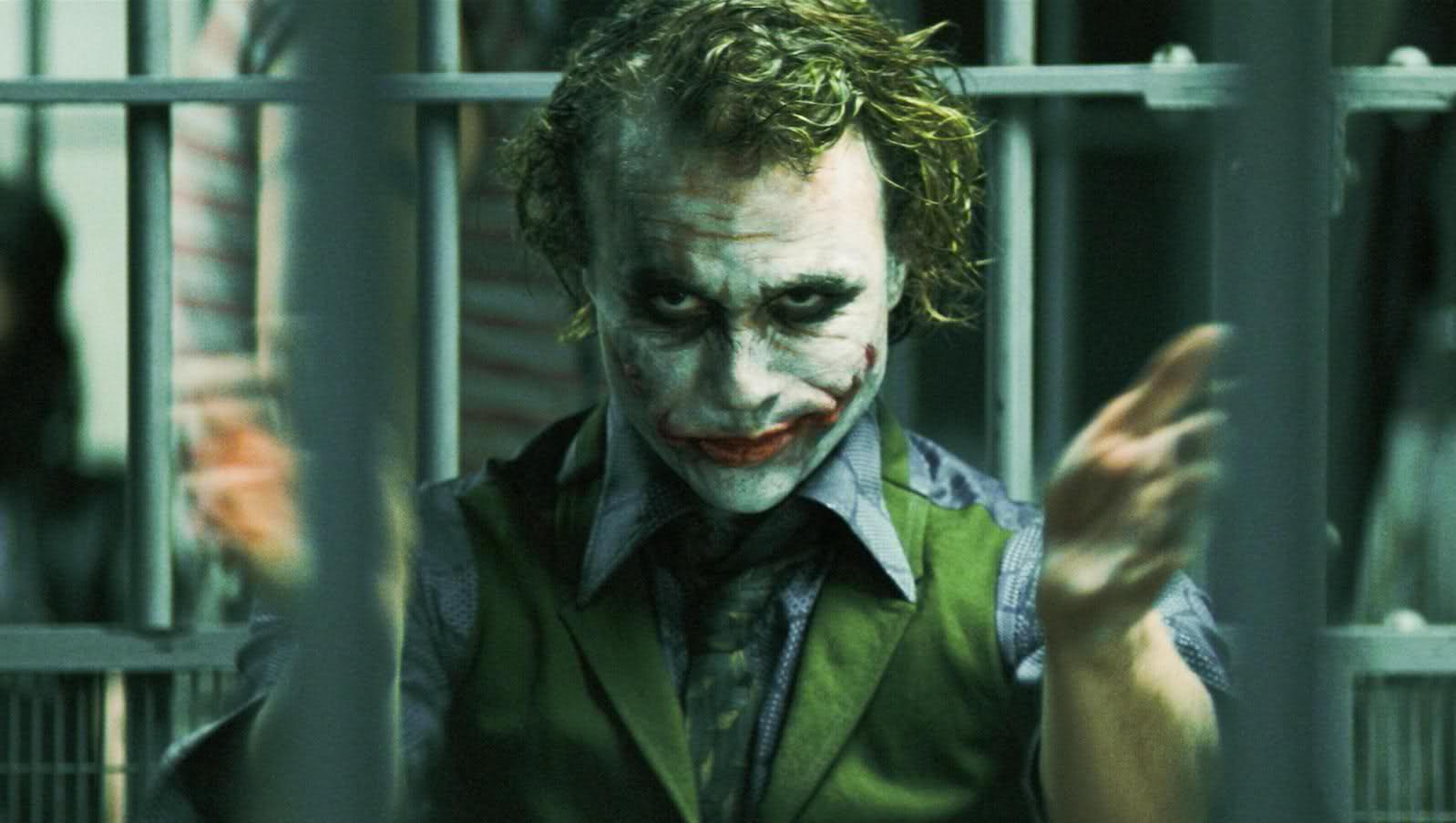 How does the Joker movie fit into the DCEU?
Joker is a standalone movie, seemingly unconnected to the existing films in the Warner Bros. franchise. Given the timeline, it can't be a prequel to Suicide Squad's Joker because Joaquin Phoenix is only a couple of years younger than Jared Leto. If Suicide Squad 2 or the Harley Quinn spinoffs get into gear soon, we may get to see two unrelated Joker movies in quick succession.
READ MORE:
Joker movie release date
Filming is due to begin in fall 2018, meaning the movie could come out in late 2019. However, Warner Bros. hasn't finalized a release date yet.
Joker movie trailer
The first trailer introduces Joaquin Phoenix in his pre-Joker role as a clown, and generally has much more of an indie movie vibe than your typical blockbuster DC adaptation.