Move over, Arya Stark, because the internet has a new favorite Game of Thrones character—and he's an extra.
Andrew McClay stole the show Sunday night when HBO aired its two-hour, behind-the-scenes documentary Game of Thrones: The Last Watch. It focused on a few minor players in the Game of Thrones franchise, one of them being McClay.
McClay is an Irish actor who plays a soldier loyal to House Stark. He survived every single battle he was in throughout the series.
The internet loves McClay, leading both Andrew and Andy McClay to trend after the documentary.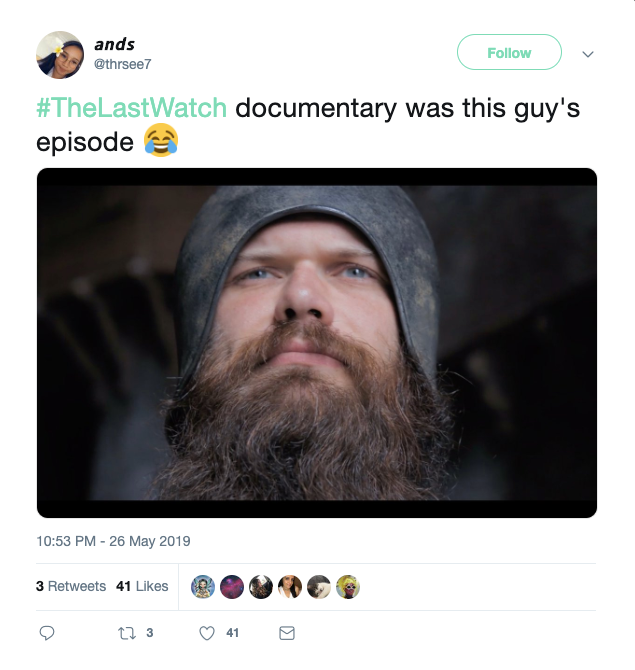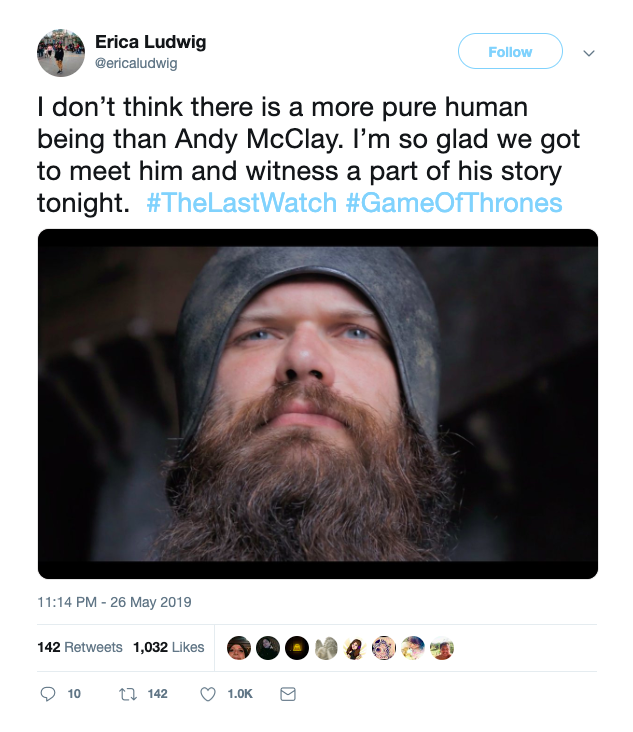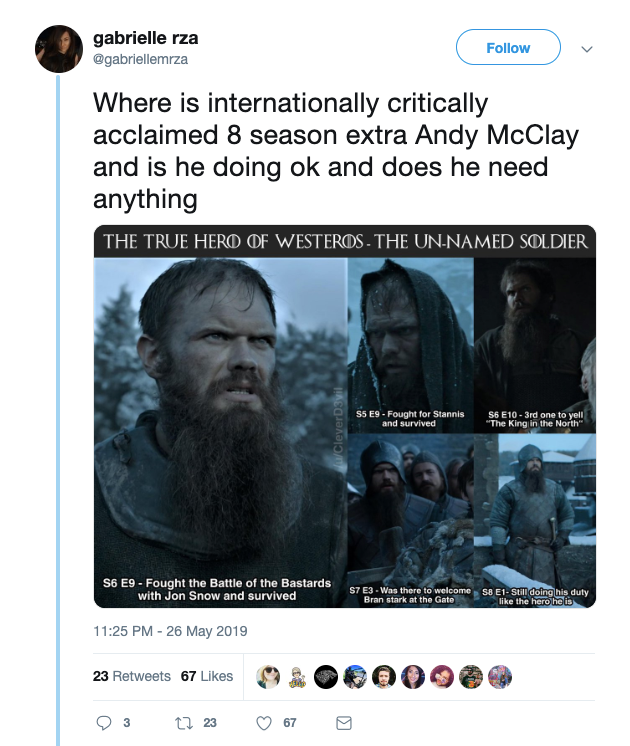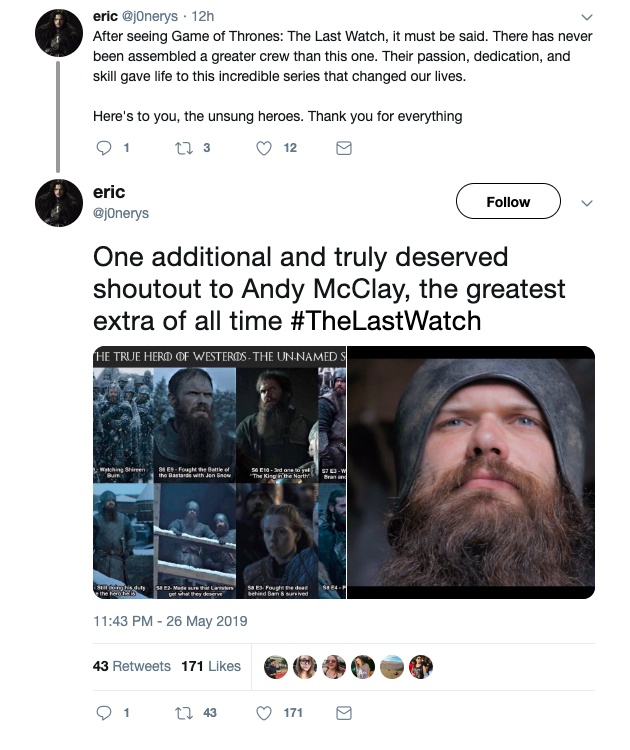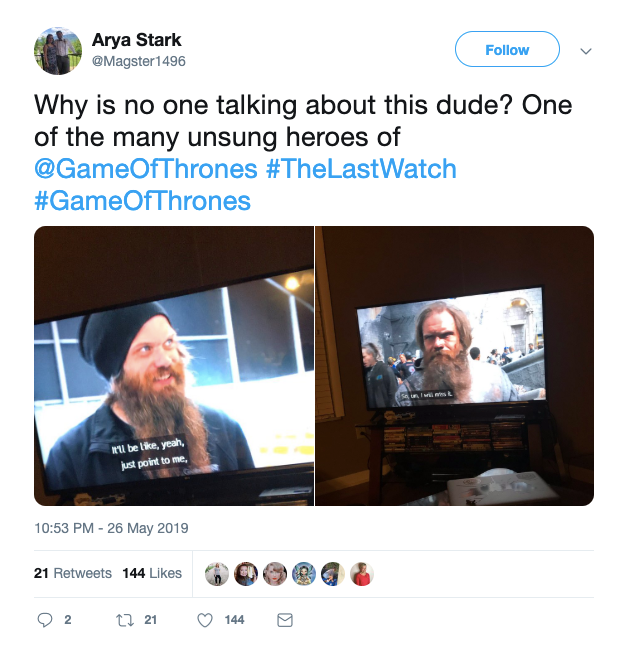 After a season that largely disappointed fans, The Last Watch served as a reminder that it's OK to put the writing aside and recognize the plethora of hardworking, talented people who were also involved in making the show.
My second biggest takeaway from #TheLastWatch is regardless of the bitching about the last season, the actors, the crew, everyone involved poured their everything into this show and even if you didn't agree with the story itself, you have to give them all love for their hard work pic.twitter.com/R2sCu3izCN

— April (@AprilR3106) May 27, 2019
Here's hoping McClay receives the same star status on the big screen as he has on Twitter.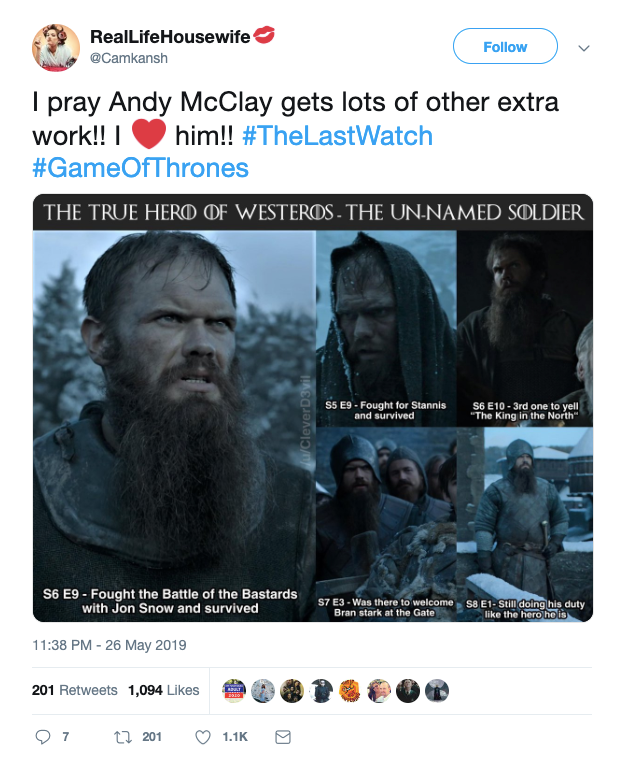 SOMEONE GET ANDY MCCLAY A FUCKING JOB ON TV ASAP. #GameofThrones pic.twitter.com/7LZDGugrYK

— Bullie Eilish (@jerrysaidit) May 27, 2019
READ MORE: