This article contains spoilers for Game of Thrones season 8, episode 6.
HBO's Game of Thrones is finally over, and even after all the emotions (good and, let's face it, bad), we still have a lot of questions about what's next for certain key characters. If you haven't finished final episode yet, be warned. Heavy spoilers are below. So where did Jon Snow go at the end of Game of Thrones?
3 ways to watch Game of Thrones for free
Where did Jon Snow go in the Game of Thrones finale?
To no one's surprise, Grey Worm and Dany's supporters don't take it lightly when Jon Snow stabs his queen just feet from the Iron Throne. Jon is imprisoned, much like Tyrion, and is left to rot there while what counts for a council debates what to do with him. Grey Worm, of course, wants him dead and says anything less won't be enough.
And yet, we do get some sort of compromise. Tyrion, now Hand to a new king, informs an imprisoned Jon that giving him to the Unsullied would start a war, and letting him walk free would start a war, so he'll live out the rest of his days as a member of the Night's Watch, just as he did for a huge chunk of the show. That, of course, means having no wife, no kids, owning no land, the works.
This seems to satisfy Grey Worm. We then see Jon give his final goodbyes and head north, where he's greeted by none other than Tormund and Ghost, who finally gets the headpats he deserves. They're not alone, though. They're flanked on all sides by Wildlings young and old as they make their way further north, back to their original homelands.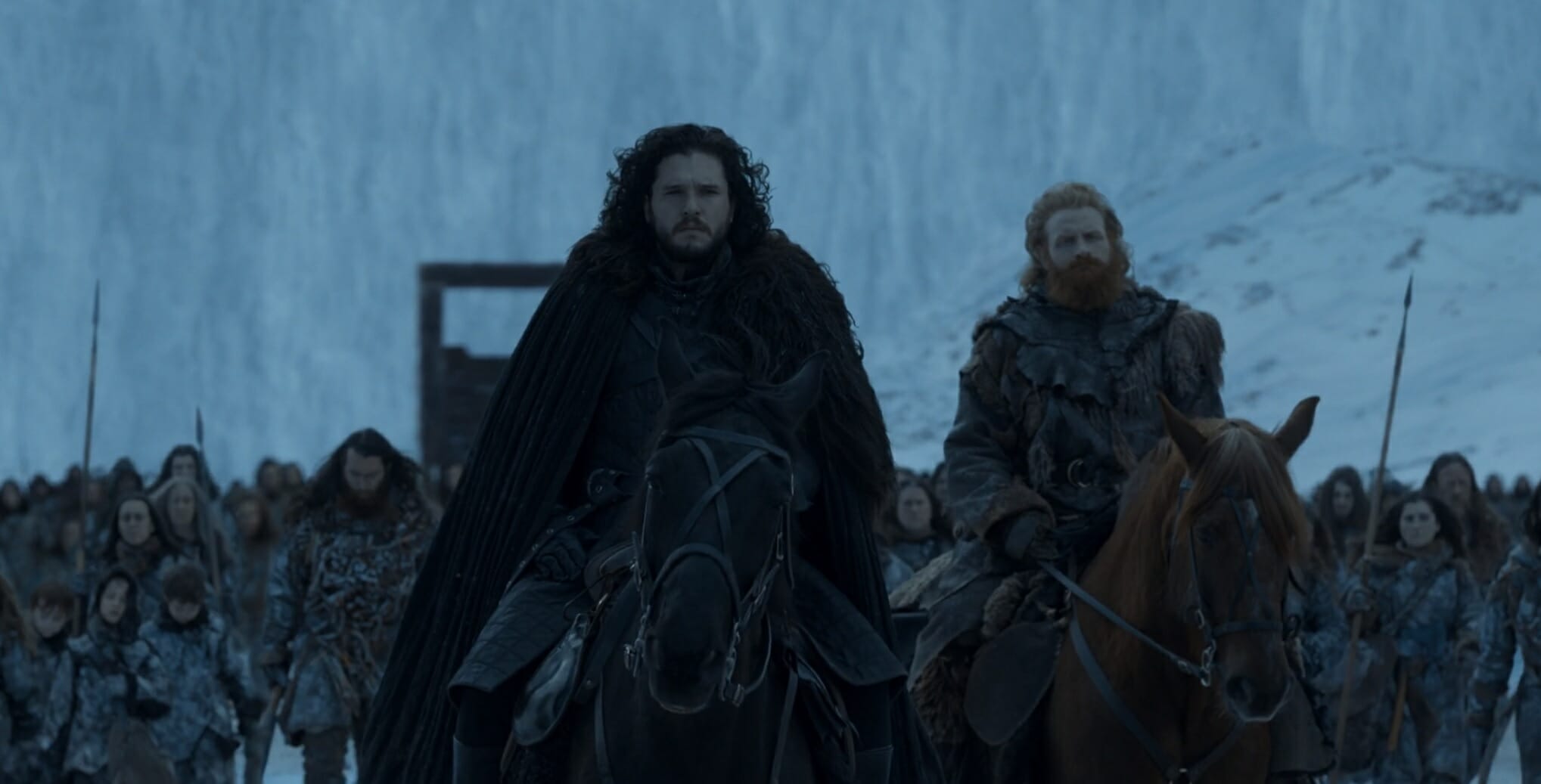 In a way, it's kind of a brilliant move by Tyrion and Jon. There's really no Night's Watch left. At least not at this point, and there's no need for one anymore with White Walkers to defeated and no Wildling raiding parties to worry about.
This is Jon's get-out-of-jail card, and it allows him to come (somewhat) full circle with his arc. Instead of taking the Iron Throne for himself, dying somewhere in the process, or living happily ever after with Dany, Jon Snow is instead brought back to the lands where he first truly learned how to lead and fight for survival, setting the roots for his alliance with the Wildlings throughout the rest of the show. The Wildlings themselves were forced to flee to the south when the Night King's armies began to overrun their own settlements like Hardhome, so this is their chance to reestablish the only home they've ever known.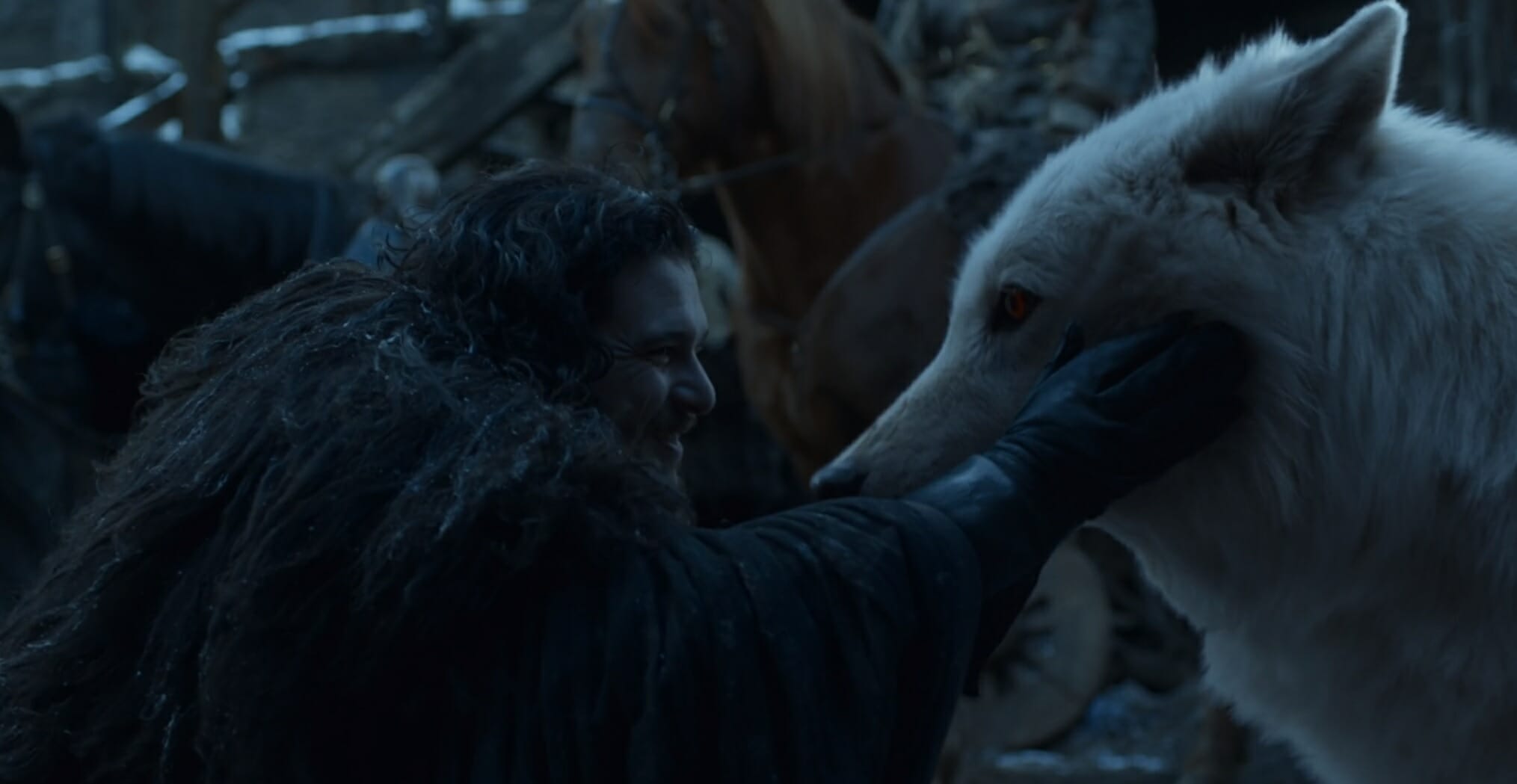 Another little nugget to consider: Direwolves are typically seen only north of the Wall, so Ghost may get himself a little direwolf honey. All things considered, a relatively happy ending for Jon Snow, Ghost, Tormund, and their Wildling community.
Don't forget to check out the rest of Daily Dot's Game of Thrones coverage, including our new favorite meme, our review of the finale, and for some reason, a water bottle ending up on set after the coffee cup fiasco.