DC Universe's Doom Patrol arrives with unfortunate timing, premiering on the same day as Netflix's Umbrella Academy. It's pure coincidence, but both are adult comic book shows about dysfunctional superpowered families, mentored by a curmudgeonly old eccentric (in this case Timothy Dalton) and locked away in a mansion. The bad news is that while Umbrella Academy is gripping and artistically bold, Doom Patrol's first episode suggests yet another average superhero show, albeit with slightly weirder characters.
Doom Patrol

RELEASE DATE:
2/15/2019
CREATOR:
Jeremy Carver
STREAMING:
DC Universe
DC's self-consciously quirky new superhero team show gets off to a bland start, but hints at appealing weirdness in later episodes.
Spinning off from DC's Titans, Doom Patrol made some bold casting choices. The two big-name stars (Brendan Fraser and Matt Bomer) actually have voice-acting roles, playing characters whose faces are covered at all times. With lesser-known actors performing their bodies, Fraser voices Cliff Steele (aka Robotman, a brain inside a clunky robot body) while Bomer is Negative Man, a test pilot who crashed his plane and suffered disfiguring burns.
The rest of the team consists of Cyborg (who will arrive in later episodes), April Bowlby as Elasti-Girl (a 1950s starlet who turns into a hideous, stretchy blob) and Diane Guerrero as Crazy Jane (whose powers, like Iron Fist's Typhoid Mary, involve dissociative identity disorder). Apparently no one considered the optics of a team where all the men wear masks or prosthetics, while the women are conventionally attractive and wear cute outfits.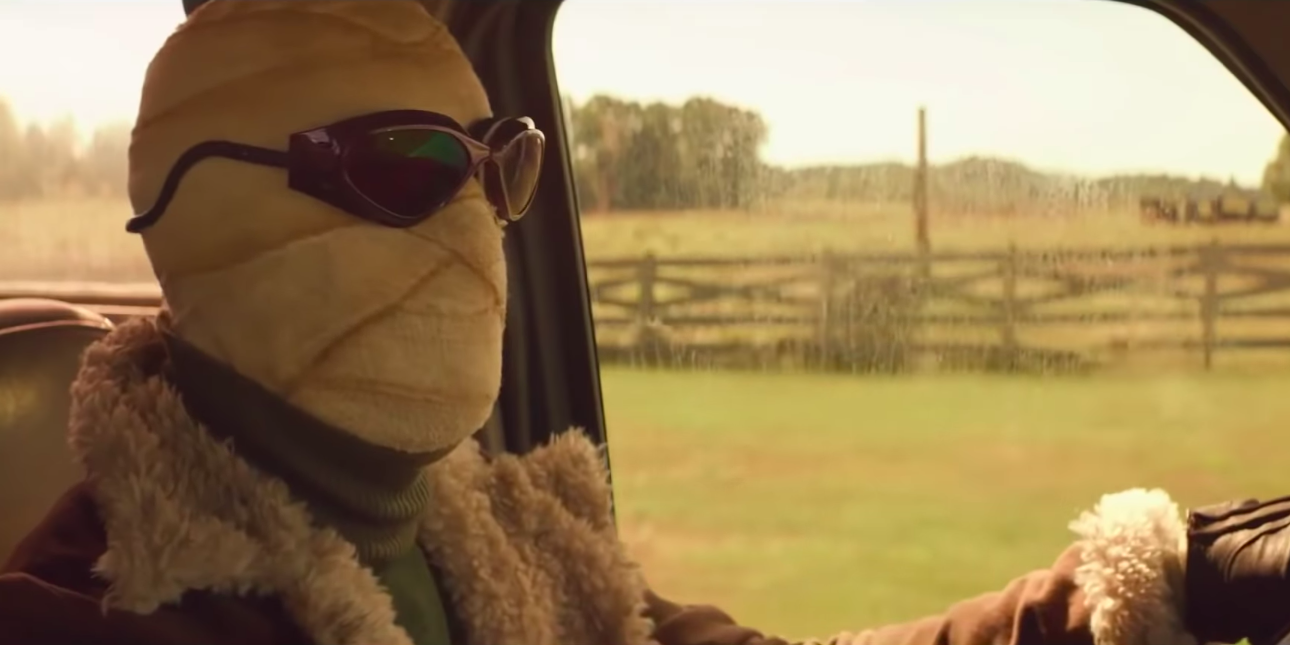 The key appeal of DC Universe is that DC has full creative control of its own material. Without the restrictions of CBS or the CW, Titans and Doom Patrol can both be adult-rated. In this case, that means hourlong episodes (unnecessary!) and characters who curse. Otherwise, this feels like a quirky offshoot of the Flash/Arrow/Supergirl family, which makes sense because they share the same overseers. DC's Geoff Johns and Greg Berlanti serve as executive producers, with Supernatural's Jeremy Carver as showrunner.
While many shows do improve drastically after the pilot, Doom Patrol doesn't initially stand out in the crowded field of superhero media. The first episode is a collection of standard origin stories, which could easily have been replaced by a speedy montage. It's fun to see Fraser as a douchey 1980s race car driver, but his transformation into Robotman is tedious. Oh, his tragic backstory requires the death of his wife and kid? Never heard that one before.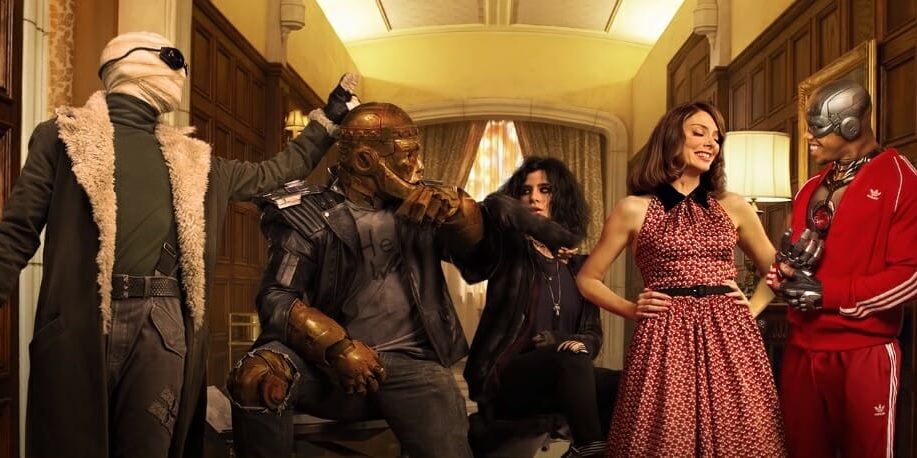 Doom Patrol is meant to be weird, but with the exception of a brief tease of Alan Tudyk as the villainous Mr. Nobody, it gets off to a by-the-book start. It's not as emotionally sincere as Supergirl, and not as wacky as Gotham or Legends of Tomorrow. The show creators seem self-conscious of this, offering an omniscient narrator who pokes fun at his own story. "More TV superheroes, just what the world needs," he scoffs during the opening voiceover. You expect the show to continue with a subversive, genre-savvy tone like Deadpool, but that doesn't happen. There's also nothing interesting going on visually, which is more than a little disappointing.
Doom Patrol will probably benefit from airing on DC Universe. It's playing to a captive audience of DC fans, so the Doom Patrol comics' fanbase will stick around for more. I can't go into spoilers for later episodes, but I can assure you that things do get more interesting once the origin stories end. Whether it's interesting enough to measure up to Legion or Umbrella Academy remains to be seen.
Doom Patrol begins on DC Universe on Feb. 15.