When Titans debuts on DC Universe—DC Comics' digital subscription service and streaming platform rolled into one site—later this week, it will do so in a crowded superhero arena. But it aims to bring a vision that's representative of our own world to our screens, one that contains glimmers of hope.
At the forefront of Titans—which features the team-up of Dick Grayson's Robin (Brenton Thwaites), Starfire (Anna Diop), Raven (Teagan Croft), and Beast Boy (Ryan Potter)—that hope might be hard to find. The show's main trailer showcases a grim world full of blood and violence. The team hasn't come together, and a darkness within Raven threatens to spill over. But Titans itself isn't dark.
Speaking to reporters at New York Comic Con last week, some of the cast and producers bristled at the description of Titans as a dark show. Alan Ritchson, who portrays Hawk on the show, noted that he sees the word "dark" used as a way "to sell people on something being cool" but "that world means nothing to me."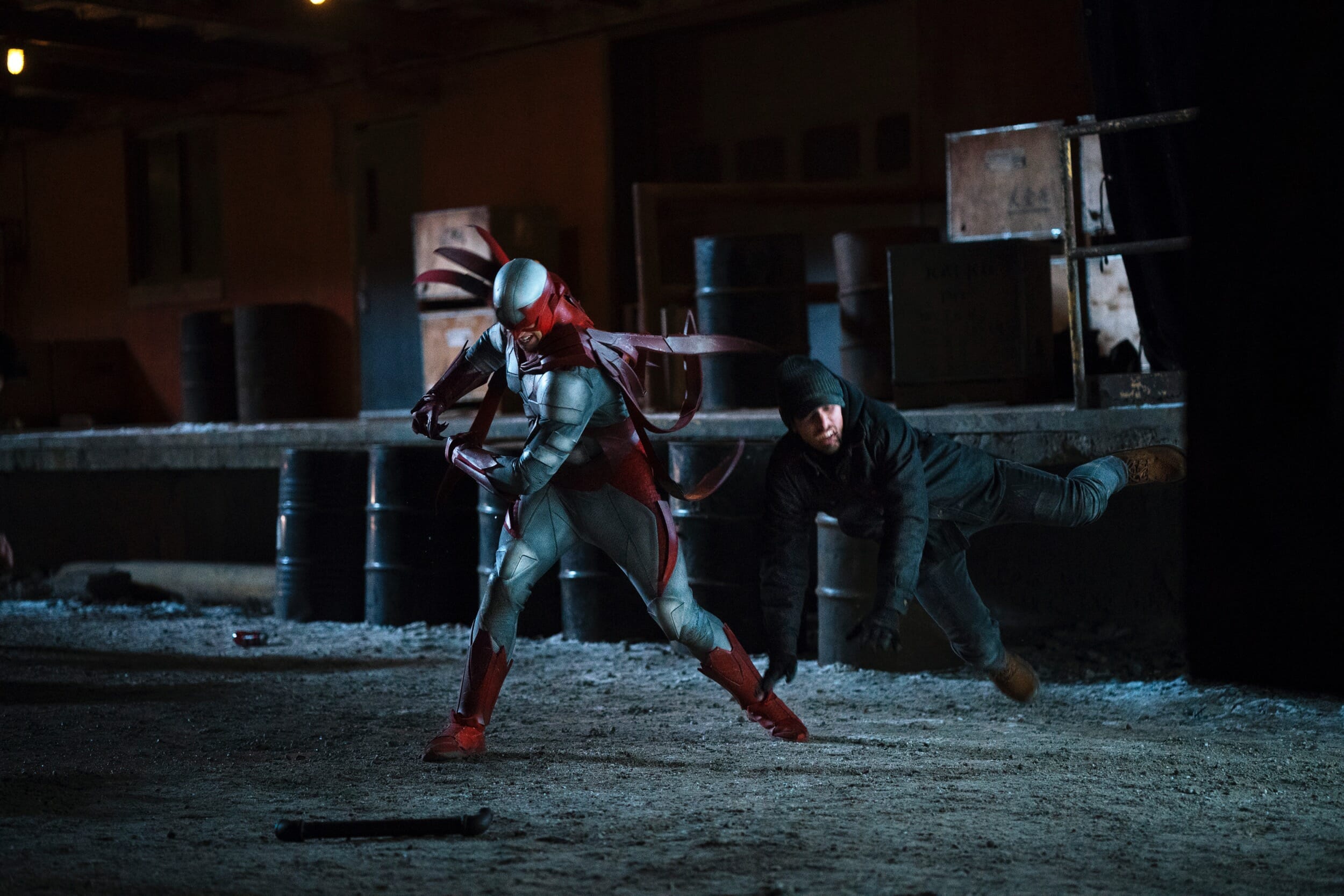 "Are we exploring the human condition in a way that scrapes the scab off stuff that other people are afraid to talk about?" Ritchson said. "And yes, it does it in a really brutal way. It's like a no-holes-barred look at these guys' lives, and it's a look behind the mask."
Ritchson is more interested in telling more realistic superhero stories that have stakes for the heroes. He points to his own character, who doesn't have any superpowers, as an example: When Hawk gets injured in a fight, he doesn't just shake it off. And sometimes that means seeing characters at their lowest point because then you get to watch them put themselves back together.
It's a sentiment echoed by executive producer Akiva Goldsman, who sees the first season of Titans as the first act of the story he's trying to tell.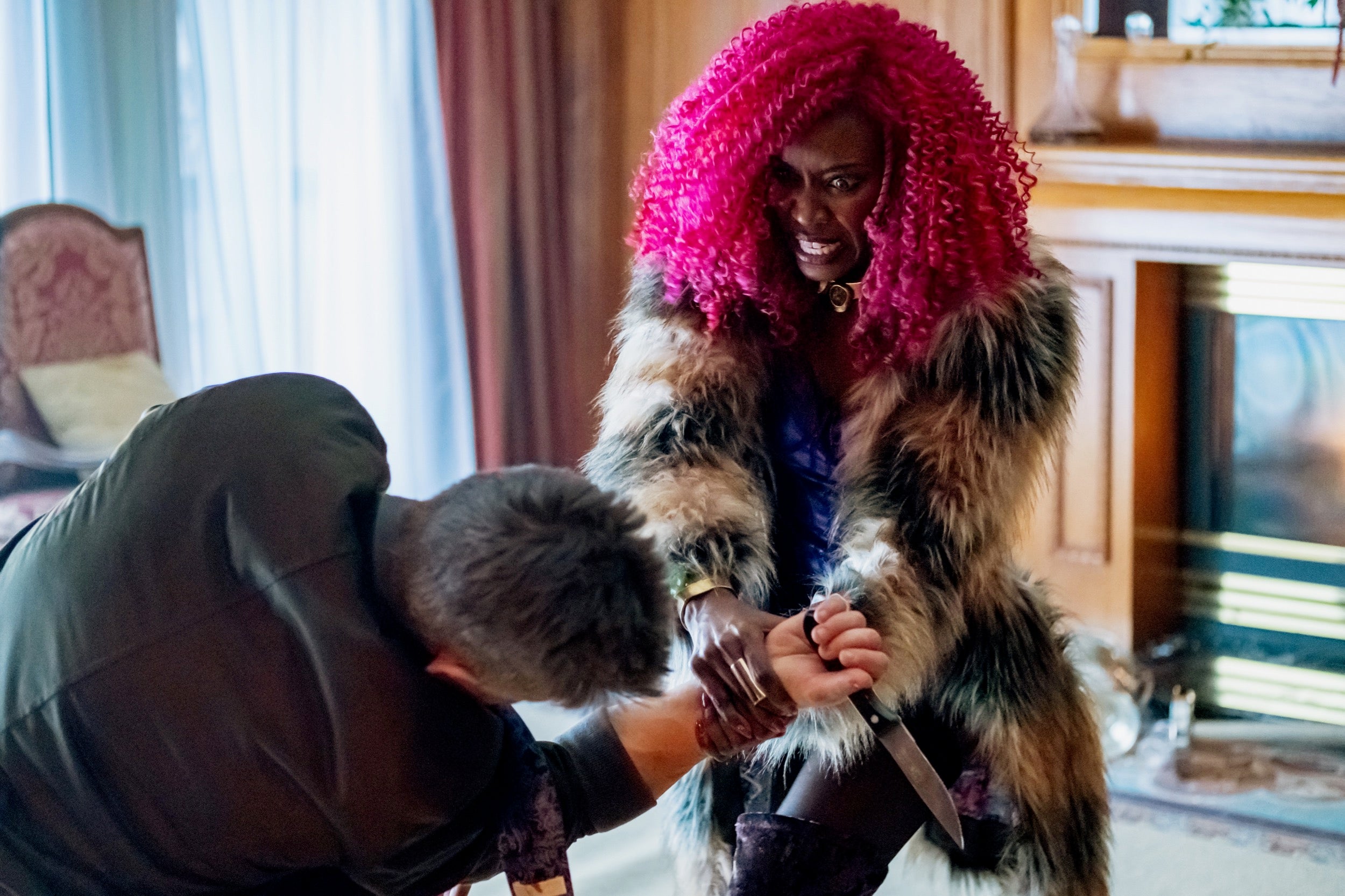 "I am frustrated when [superhero stories] are unrealistic," Goldsman said. "It's not for me. I'm aesthetically a fan of some of the darker DC movies, but not emotionally. For me, emotionally, I like hope. I like objects that are gritty and naturalistic, but only if they are leading us to a place of redemption. If you can make me feel that redemption is possible and if you can make me feel empathy for someone or something that I might've considered Other, then you have done the job of entertainment in my view."
Making that happen with Titans proved to be a challenge. According to executive producer Greg Walker, they had to create a world and a story that balanced the Titans' superpowers with character. You'll see plenty of fight scenes and instances of the superheroes using their powers. But you'll also see a different side to the characters, such as Hawk and Dove in their apartment and Robin's more fatherly relationship with Raven, which mirrors the one he had with Bruce Wayne.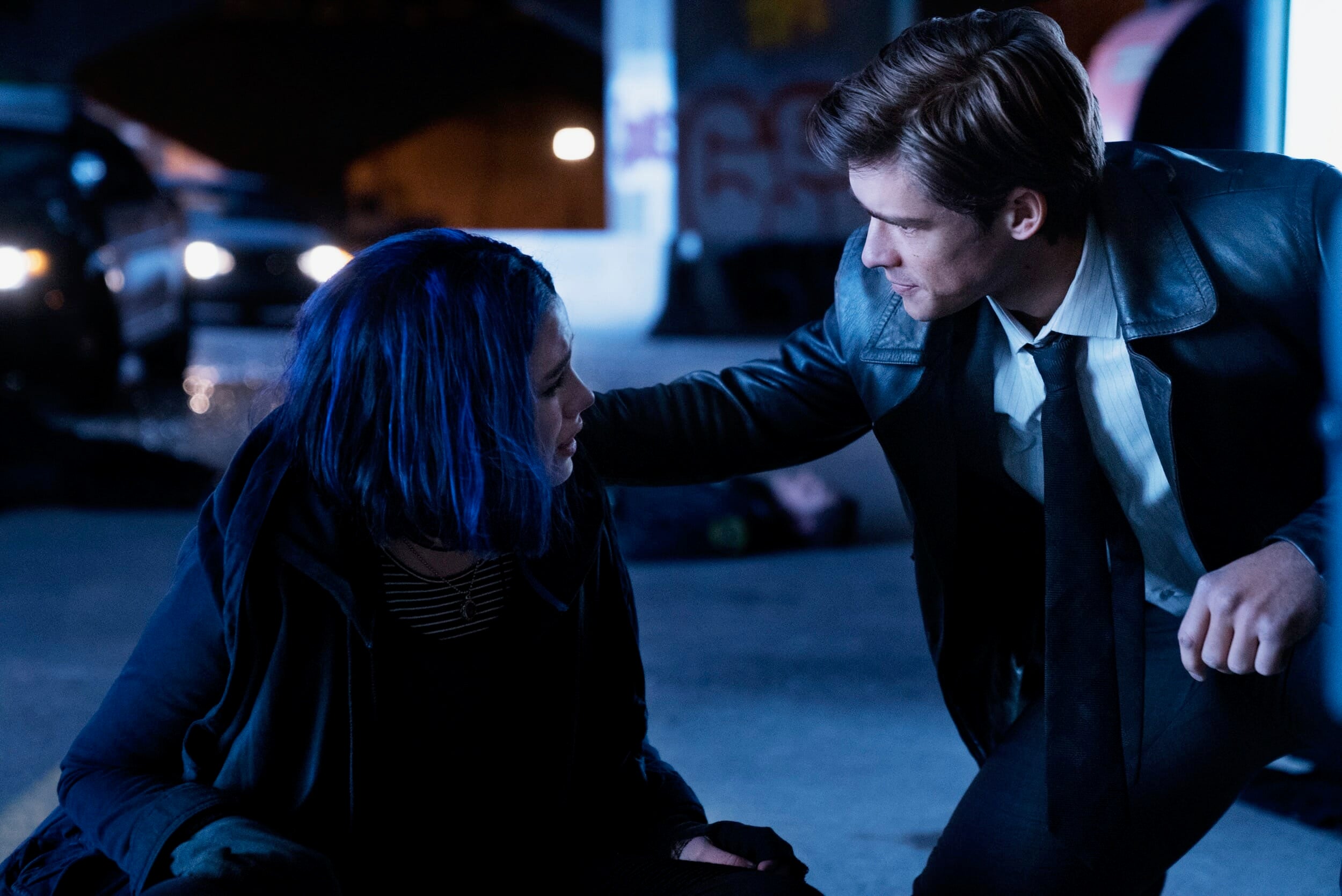 "Batman and Robin, Bruce and Dick, they love each other and Bruce took on Dick as a young boy when he had no one when his parents were murdered and he was lost and scared," Thwaites explained. "And I feel like underneath it all is this 'thank you and love for protecting me,' but also resentment for turning him into a weapon and maybe teaching him the things that are not that great in the world."
READ MORE:
While the show might automatically invoke the Titans teaming up (due in part to the Teen Titans animated shows and movies that came before it), it also gives more of a glimpse into who these characters are on their own. As Goldsman noted, the first season of Titans is like an origin story, so the Titans won't unite until the end of the season.
"To see Robin by himself is strange," Potter said. "You've always seen him with Batman. And I think that's why these stories are so interesting, because we're exploring the gray areas in-between the comics that have existed and we're pulling some of the smaller storylines and fleshing them out."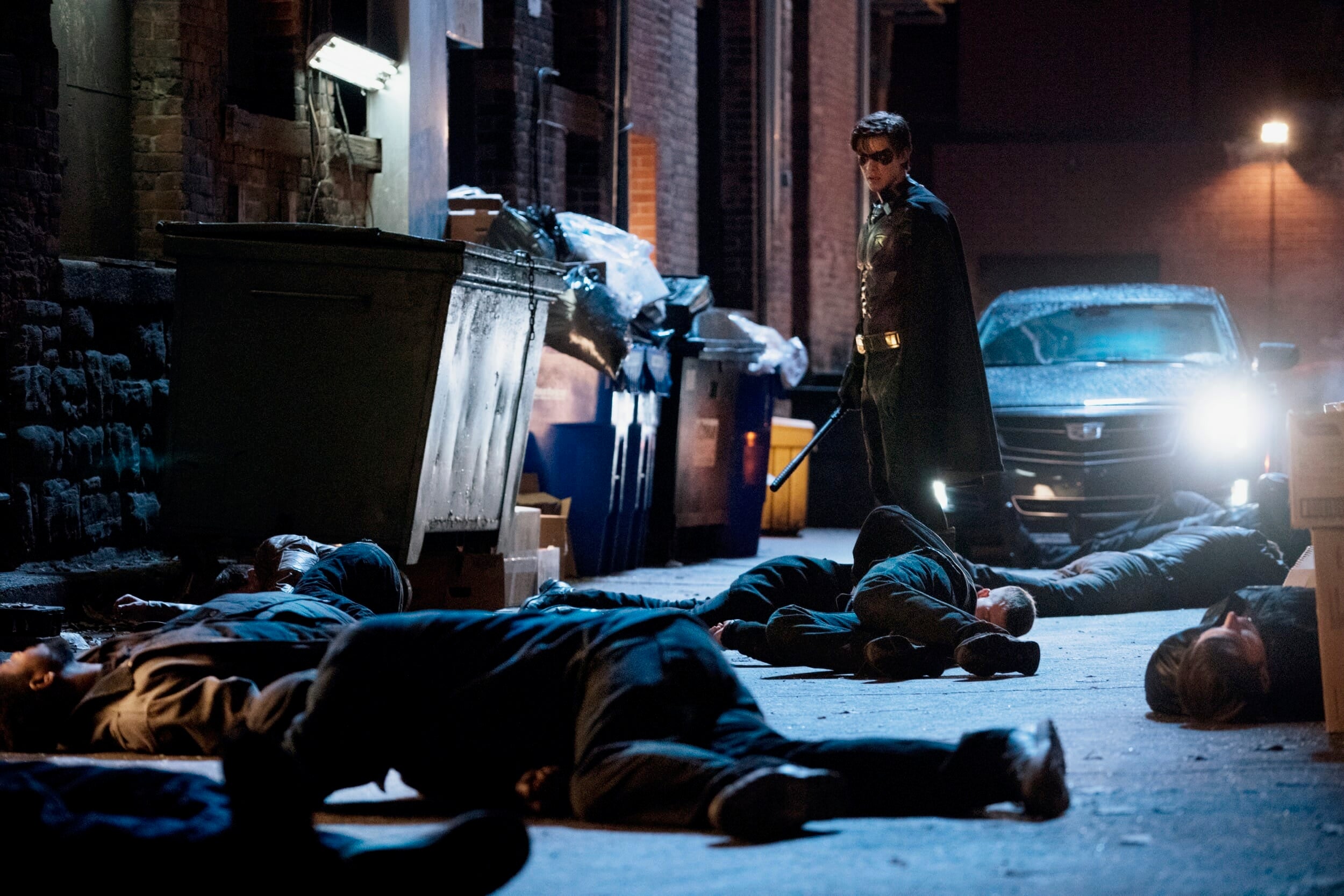 What happened between Robin and Batman will loom over Titans, but he's far from the only character with baggage. Raven discovers that the woman she thought was her mother isn't. Starfire lost her memory. Beast Boy has his own trauma. Hawk hides his pain with pharmaceuticals and codependency. Even in a show full of superheroes, Titans still has room for stories that reflect the real world.
"I think we all need hope, Ritchson said. "We all feel as broken, we all are. We have a hard time talking about it, so getting a chance to escape to a world where we recognize ourselves on-screen and also see the potential to do something great gives us hope."
Titans premieres on DC Universe on Oct. 12.