The U.S. Secret Service (USSS) has released the first 104 pages of its file on the Internet activist Aaron Swartz who, facing decades in prison for unlawfully downloading academic journal articles, killed himself earlier this year.
In what U.S. Rep. Zoe Lofgren (D-Calif.) and Sen. Ron Wyden (D-Ore.) called "an act of civil disobedience," Swartz broke into a Massachusetts Institute of Technology's computer system in late 2010 and downloaded a trove of research papers—many of them publicly funded—that were stored by the pay service JSTOR.
In early 2011, Swartz was arrested and subsequently charged with a slew of felonies worth up to 35 years in prison. The USSS was brought in to investigate.
The portion of the file released by the USSS covers the initial searches of Swartz's apartment and office in Cambridge. "While the search was conducted [on Feb 11, 2011], Swartz made statements to the effect of, what took you so long, and, why didn't you do this earlier?":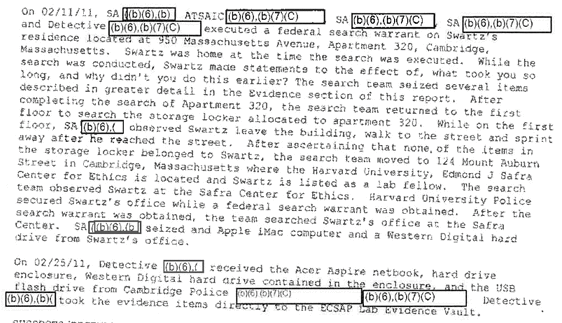 The file also contains Swartz's fingerprints, photo, and rap sheet, as well lists of evidence seized during the investigation: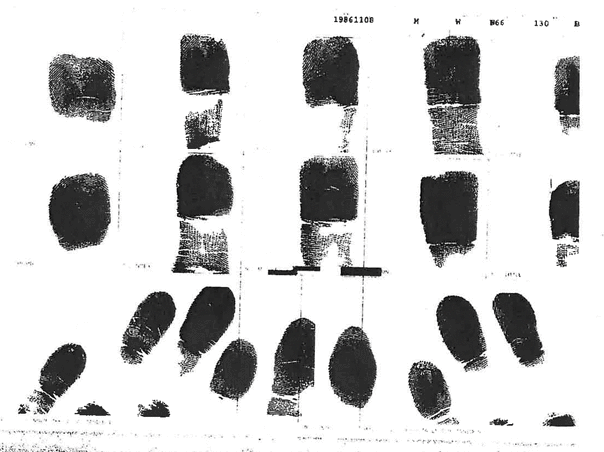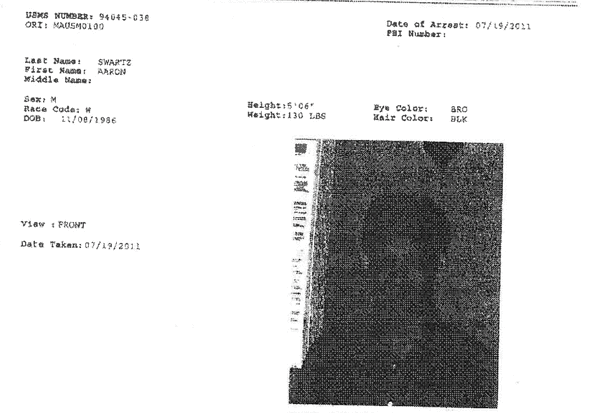 One of the final documents in the file is a redaction-riddled Memorandum of Interview in which the USSS reports on an interview with one of Swartz's friends. From the memorandum, it appears the agency took a particular interest in Swartz's "Guerilla Open Access Manifesto" published in 2008:

"We need to take information, wherever it is stored, make our copies and share them with the world. We need to take stuff that's out of copyright and add it to the archive," Swartz wrote in his Manifesto. "We need to buy secret databases and put them on the Web. We need to download scientific journals and upload them to file sharing networks. We need to fight for Guerilla Open Access."
These first 104 pages of the file were disclosed today by Kevin Poulsen, an editor at Wired. Poulsen obtained the files during an ongoing Freedom of Information Act lawsuit against the Department of Homeland Security (in which Poulsen is the plaintiff). 
According to Poulsen, the the government will release more than 14,000 pages of documents about Swartz over the next six months. 
Photo from USSS file on Aaron Swartz