Part of our fascination with lightning is measuring its distance. Obviously, though, the most common method of doing this (you know… counting until you hear thunder roll in) is rather crude. One website hopes to provide a better system by mapping every single lightning strike that hits the continental United States. Along with less accurate maps of Europe, Asia, Australasia, and South America, Blitzortung.org shows each lightning bolt as a point on the map in real time.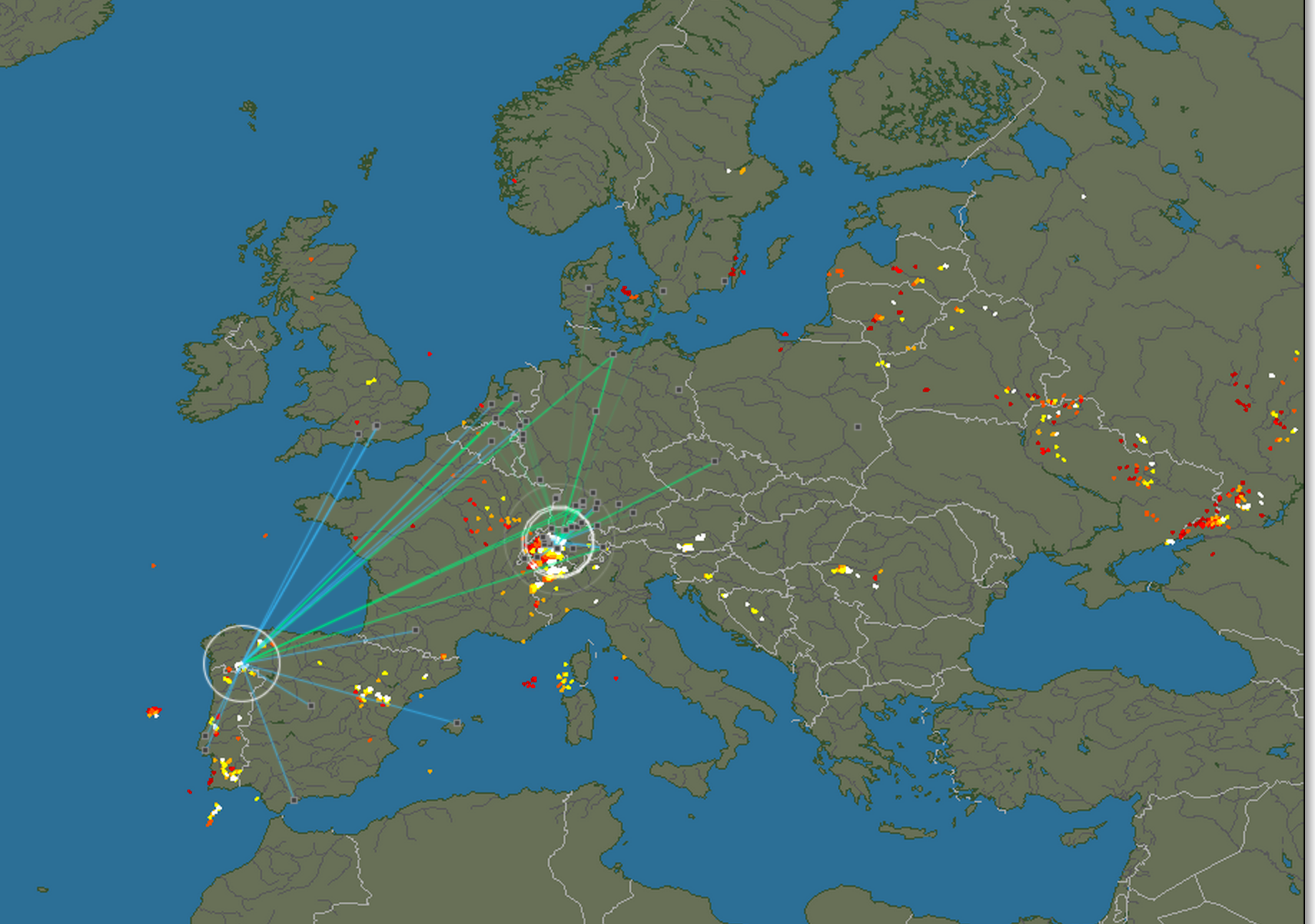 Combined with a clicking noise for each strike, watching it all unfold is fascinating. With only a three-second delay, you can literally watch the weather in the U.S. The readings are based on home kits that cost a couple of hundred bucks, and can detect strikes thousands of miles away. Each strike not only shows where it is, but where it was detected from, some from halfway across the country or across seas and oceans.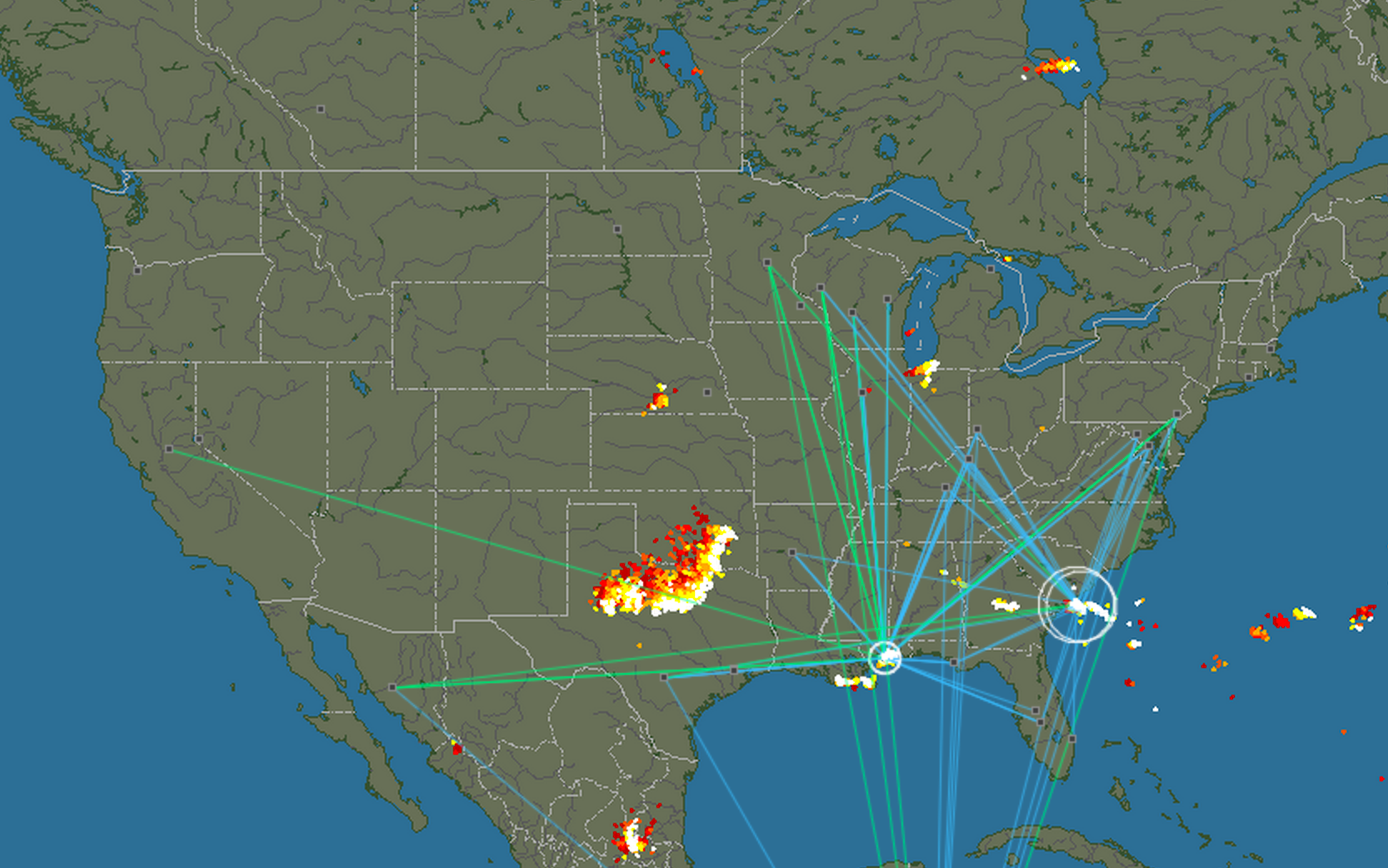 As the largest collection of these kits is in the U.S., that map is the most accurate, but hopefully as they become more popular the rest of the world will begin to be mapped also.

Photo via Flickr/veggiefrog (CC BY 2.0)