Sign up to receive the best of the internet straight to your inbox.
We've discussed Section 230 a lot in this newsletter, since it's an important internet law that has a target on its back. But the latest news about the law in Washington D.C. is too wild to gloss over.
Here's what we've got on deck today: 
Defeating the Confederacy and repealing Section 230 are now somehow intertwined
The Krassensteins leave Twitter after 'defeating' Trump
Conservative media, Trump fooled by parody account of his sister
---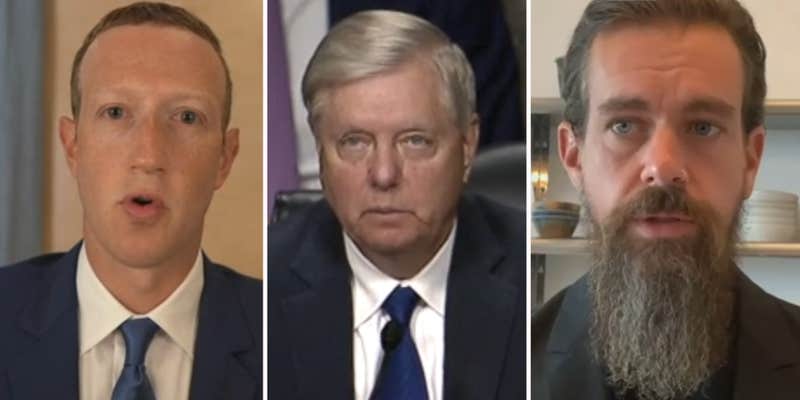 BREAK THE INTERNET
The Section 230 discourse is reaching absurd levels
It seems like everyone in Washington, D.C. has a desire to reform Section 230 of the Communications Decency Act—so much so that it is now reportedly intertwined with… the Confederacy?
Section 230 is an important internet law that shields websites from being held liable over the content posted on them by users. We've talked about it a lot here in the newsletter, since the law has become a political football for lawmakers on both sides of the aisle, including both President Donald Trump and President-elect Joe Biden.
Experts and advocates have warned that changes to the law could have far-reaching consequences online. Reddit went as far as to say that changes to the law "would change the very trajectory of the internet."
Despite the law's importance, its been subject to a parade of bills, hearings, and denouncements in recent months. Trump has pushed a controversial social media executive order that targets the law, and last week Facebook CEO Mark Zuckerberg and Twitter CEO Jack Dorsey were asked about it during a Senate hearing.
Hearings and bills are par for the course in Congress. But the latest twist in the fate of Section 230 is pretty out there.
The New York Times reports that White House Chief of Staff Mark Meadows told Democratic lawmakers that adding a repeal of Section 230 into a military bill that would strip Confederate leaders' names from military bases might ease the president into actually signing it.
With Biden set to be inaugurated in January, it's likely Trump and his allies wanted to drive a stake in Section 230—and social media companies in general—on his way out of office. 
But even Biden has been critical of the law—so get ready for even more Section 230 discourse in the future. 
—Andrew Wyrich, deputy tech editor
---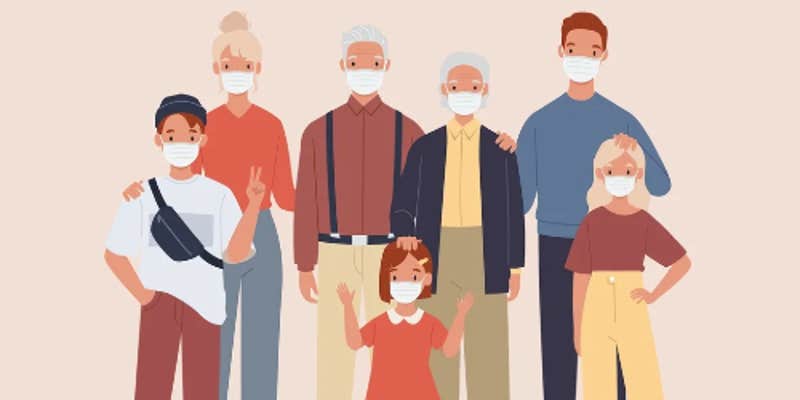 SPONSORED
Thanksgiving is almost here, and for the time being, COVID isn't letting up. As the airborne virus looms and the third wave of cases rises, many are left feeling rather clueless about how to handle the holidays. Despite the dangers of meeting with loved ones in intimate settings, there are still plenty of precautions to help ensure Thanksgiving isn't totally canceled.
---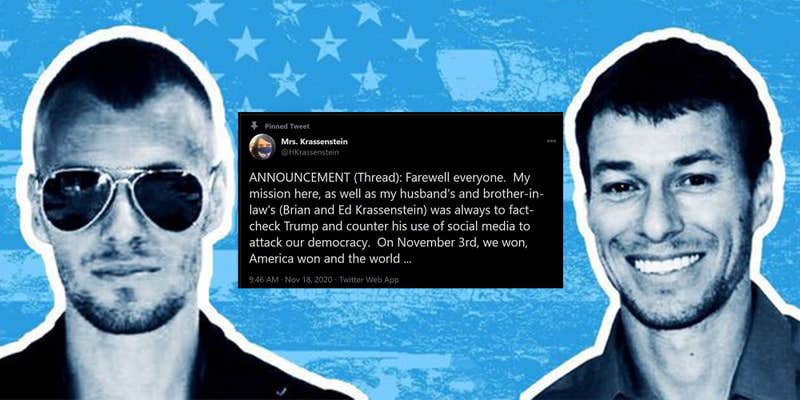 LOLITICS
The Krassensteins leave Twitter after 'defeating' Trump
Analysis: A number of factors must be considered when analyzing President Donald Trump's loss to Joe Biden in the 2020 election, the first incumbent to be defeated since 1992.
There is the crushing and worsening coronavirus pandemic, which killed 250,000 Americans and the president has chosen to essentially ignore. There is the president's re-election strategy, which centered on lobbing invective at unknown figures on Twitter instead of pushing for economic relief. And there's the widespread dislike of the man, who had the lowest approval rating of a sitting president in some time.
But we must not discount people replying, "You sir, are wrong," to his tweets. In the wake of Trump's election, a cottage industry of reply guys cropped up, who built astoundingly large social media following by @-ing the president on Twitter and expressing umbrage at whatever news of the day they considered treasonous was floating through the online wind.
But the most infamous of these posters, the Krassenstein brothers, have declared mission accomplished and called it quits.
That's right, the twin brothers who gained millions of followers for being mad at Trump for ignoring norms, wound up being pegged as grifters (though they strenuously deny the allegations), got kicked off Twitter, returned under the auspices of one of their wives, and ran a smear campaign against a woman coming forward with a sexual assault allegation against Joe Biden, have declared mission accomplished and are logging off.
The announcement came from their wife (who never really said which one she was married to, and had an uncanny knack for matching their exact cadence and tone, leading people to suspect it was just them running the account.)
Here's why it matters: In the farewell tweets, Mrs. Krassenstein wrote that there needed to be "an emphasis on fact-checking, sourcing and discredited blatant and not-so-blatant conspiracy theories." Given that that disinformation has not abated in the wake of Trump's loss, you may think they'd want to continue this good fight. But if your entire brand is anti-Trump, and he's about to be gone, whatever post hoc justification you can make after you bail out right when it ends won't do anything to quell the accusations that, well, it was all a grift.
—David Covucci, tech and politics editor
---
BEHIND THE SEAMS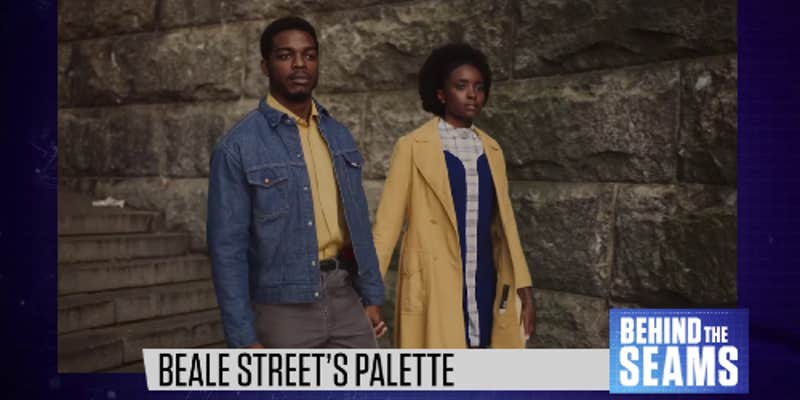 In this week's episode of Behind the Seams, we looked at the gorgeous 1970s costumes of If Beale Street Could Talk. Directed by Barry Jenkins (the filmmaker behind the Oscar-winning movie Moonlight), Beale Street is a masterpiece of visual storytelling, featuring beautifully symbolic color choices and a clever grasp of 1970s fashion. And don't worry, you don't need to have seen the movie to watch the episode!
---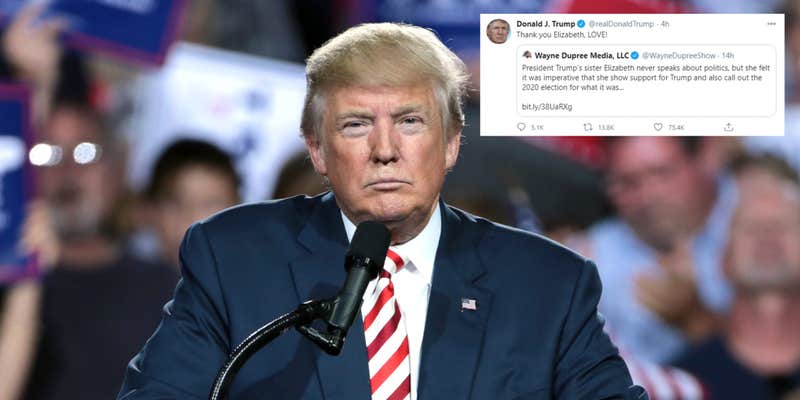 WHOOPS
Conservative media, Trump fooled by parody account of his sister
Conservative media and President Donald Trump were fooled by a parody account pretending to be his elder sister Elizabeth Trump Grau.
On Nov. 18, an account going as Betty Trump with the handle @TheBettyTrump went live on Twitter. It launched with praise for Trump and quickly began attacking his enemies, unleashing a flurry of tweets over the next three days.
As its following grew, conservative media took notice. Trump himself retweeted the article, writing, "Thank you Elizabeth, LOVE!"
There's just one little problem: The account is a parody.
Chris Megerian, a reporter with the Los Angeles Times, first noticed something amiss. On Friday morning, Megerian wrote that he when he clicked the link to the article Trump retweeted, he found "an odd disclaimer."
Here's why it matters: The account's history is homophobic, transphobic, foul-mouthed and includes tons of tweets about cable news and disloyal Republicans. It even once suggested that the "perfect Trump drink on a rough day" is Natty Daddy.
Although the account's profile originally claimed it was legitimate, there were other fairly obvious clues that it's satire. The header photo of Grau and her brother is found in many articles mentioning her in the wake of their niece Mary Trump's tell-all book this summer. Similarly, its avatar is a grainy picture that Heavy used in a piece about Grau, which it credited to a Facebook user.
While it follows Trump's personal account, it doesn't follow any other Trumps. The rest of the 239 accounts @TheBettyTrump follows as of this writing are unverified Trump supporters. Eventually, the account finally conceded to being a fake. It also said it didn't anticipate fooling the president.
—Claire Goforth, contributing writer
---
BTW
---
Now reading: The Inside Game: Bad Calls, Strange Moves, and What Baseball Behavior Teaches Us About Ourselves by Keith Law