Facebook over the years has collected a trove of videos from its 2.2 billion users and is now among the best places to find viral content. But it still doesn't offer a convenient way to save videos from Facebook you might want to watch again or show your friends. Fortunately, there are some easy workarounds so you can download Facebook videos from your feed onto your desktop or mobile device and watch them offline as much as you'd like.
Here is how to save Facebook videos onto your computer and mobile phone.
How to save a Facebook video to your laptop or tablet
Since 2014, Facebook has averaged at least 8 billion video views each day. Those staggering figures can be partially attributed to new features like autoplay, Facebook Live, and Watch Party. You can now find all sorts of videos on the platform from short viral clips to live news and sports streams.  
Since there isn't a download video option built into the Facebook desktop site, you'll have to use a trick to fool it into thinking you're on mobile. That might sound intimidating and perhaps even a bit sketchy, but don't worry: It's a straightforward backdoor that you can do in a few simple steps if you really want to save videos from Facebook. 
First, go to the video you want to download and right click. You'll see a drop-down menu with four different options. Select "Show video URL" and copy the link that appears on the top of the screen. Once you highlight it, you can either select "Ctrl/Command + C" or right click and press "Copy." That will store the link to your clipboard.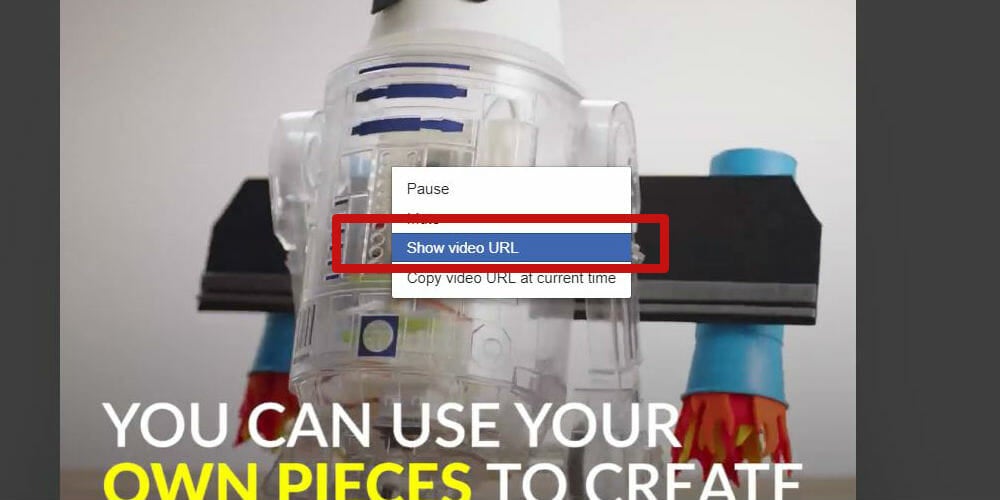 Here is where things get a little unconventional. To download a video from Facebook on your desktop, you have to make it think you're on a smartphone browser. Stay with us here; it's actually very simple and doesn't require you to have a computer science background.
Paste the URL you previously copied into your browser's address bar by either right clicking and selecting "paste" or tapping "Ctrl/Command + V." You can do it from the same page or in a new tab. Do not hit enter yet.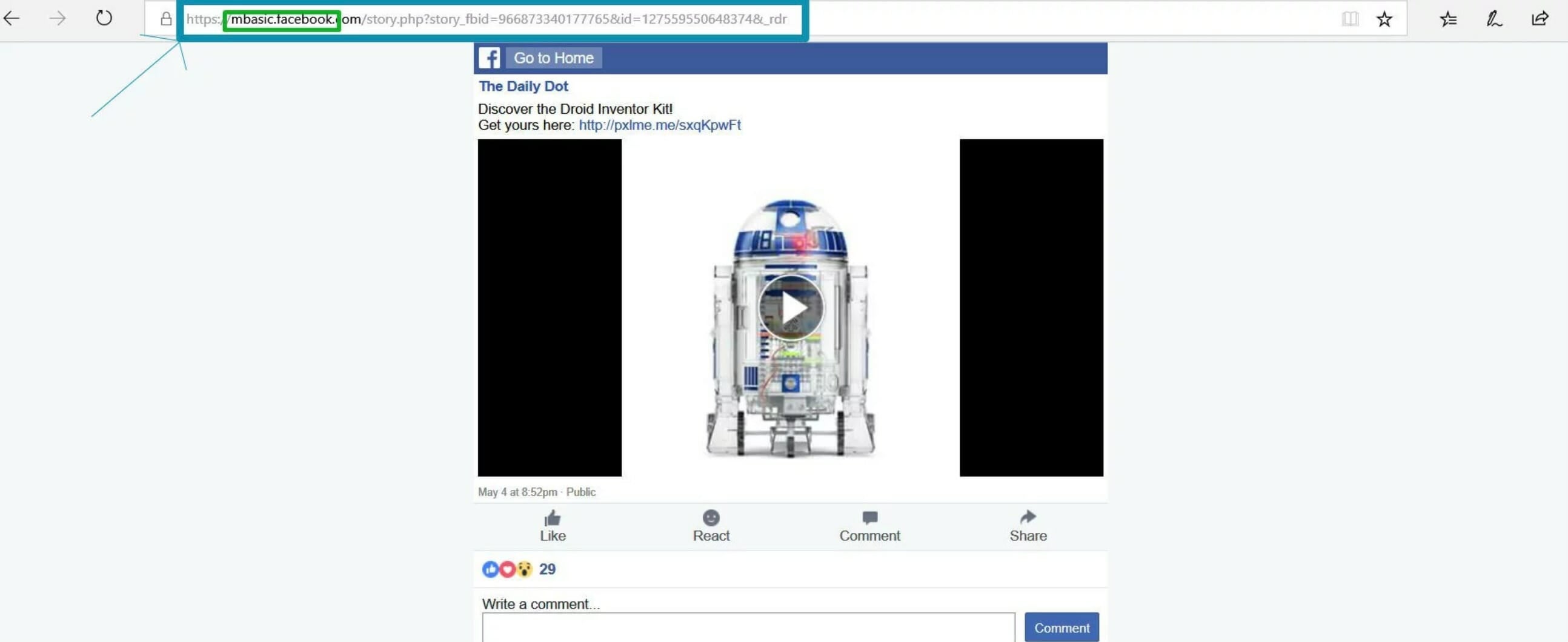 Now, replace the www text with mbasic.  The final URL should look like this: https://mbasic.facebook.com/
Press enter to load the site. The "m" stands for mobile, so all you're doing here is loading up the mobile site in a desktop environment. Don't worry if the webpage looks odd; that's only because it's not optimized for your display. (Note: Outdated guides will tell you to use just "m" (m.facebook.com). Following updates, this no longer works. You must use mbasic.)
You should now see a small video player in the middle of your display. Press on the video. This will open another link with only the video surrounded by a black border.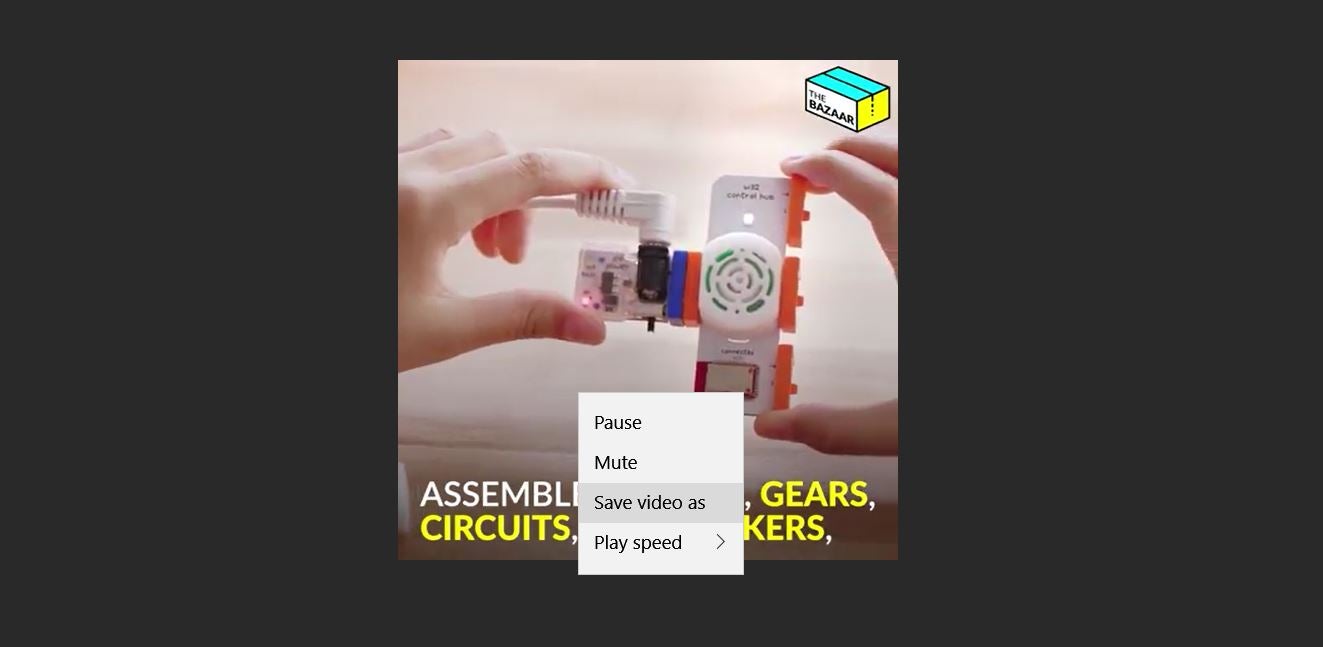 Right-click anywhere within the video player, just not the background. From this new drop-down menu, select "Save video as." This will bring up the File Explorer on Windows or Finder on Mac.
Choose the folder you want to save the Facebook video in and give the file a name. Then press "save" to download the video as an MP4 file onto your computer's hard drive. Here, you can open and watch it whenever you want, even if you don't have an internet connection. 
READ MORE:
How to save a video from Facebook videos on iPhone or Android 
You can also save videos from Facebook on your mobile device, but you'll have to download a third-party service and give it access to your profile. We strongly recommend using caution whenever downloading apps that link to your social media profiles. That said, these apps will allow you to save a Facebook video. 
1) Friendly for Facebook
Available on both iOS and Android, Friendly for Facebook promises to save battery life, storage, and secure your data. It also makes downloading videos super simple. Just download the app from the App Store or Play Store and log in using your Facebook credentials. If you have the Friendly for Facebook app open, you'll see a user interface similar to the original app but with a few major changes. To download a video, find it in your timeline or on the "video" tab from the profile page that uploaded it.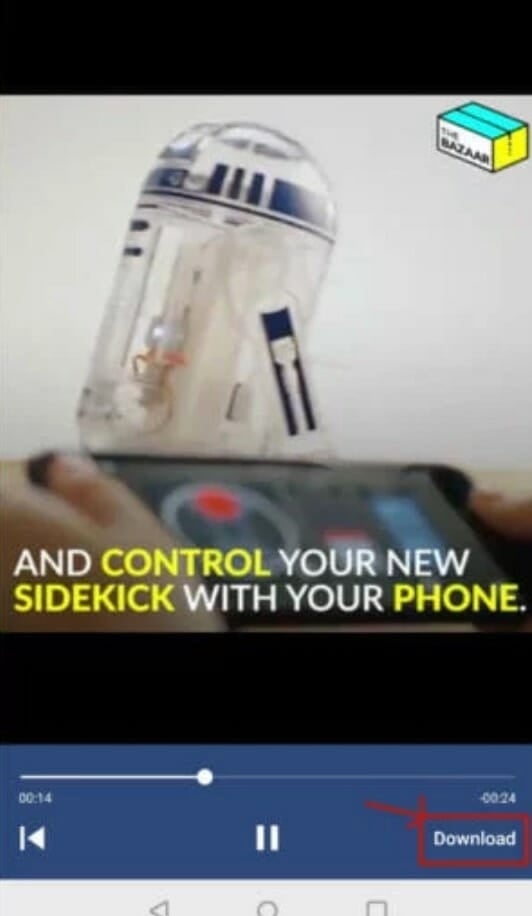 On the bottom right of your display, you'll see a "download" button just under the video seek bar. Tap it to download the clip. Note, you'll have to give Friendly access to your photos, media, and files. Once you've accepted its request, you're all set. The video will start downloading onto your device, where you can watch it offline whenever you want.
READ MORE:
2) InShot – Video Downloader for Facebook (Android)
InShot has dozens of highly rated apps on Android and iOS. Sadly, like most other video downloading apps, its Video Downloader for Facebook is only available on Android. If you own a phone running Google's OS—Samsung, LG, HTC, or any other brand—the app is available to download onto your device from the Play Store.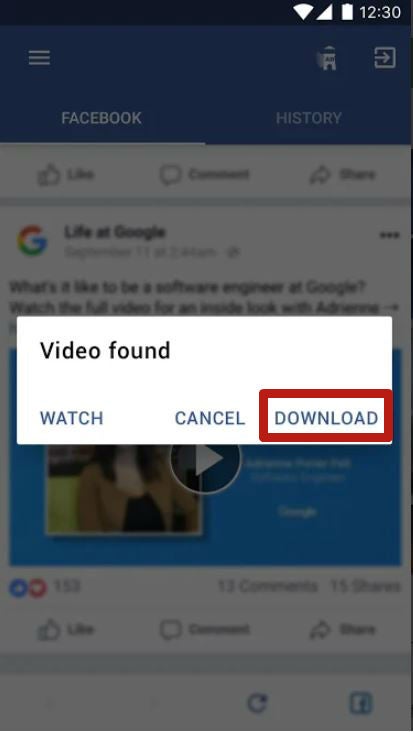 A tutorial will appear after you first launch the app, giving you a straightforward rundown of how to use it. Just click the "Browse Facebook" button and login to your Facebook account. The app reassures it will not "get your password in any way." After logging in, find the video you want to download to your phone's storage. You should see a pop-up asking you whether you want to watch the video, download it, or cancel out. Press "download" to complete the process. 
There are dozens of other Android apps that promise similar functionality. Make sure you look at their ratings, the name of the developer, and what permission they require before you hand over your login credentials. 
How to save Facebook Live videos
While you can't save ongoing Facebook Live videos, you can use the same methods described above to download them after they've ended. To do so, copy the link to the published live video and paste it into your browser's address bar. Just as before, replace the "www" with "mbasic" and load the parred down mobile version on your desktop. The loaded webpage will look similar to the photo below.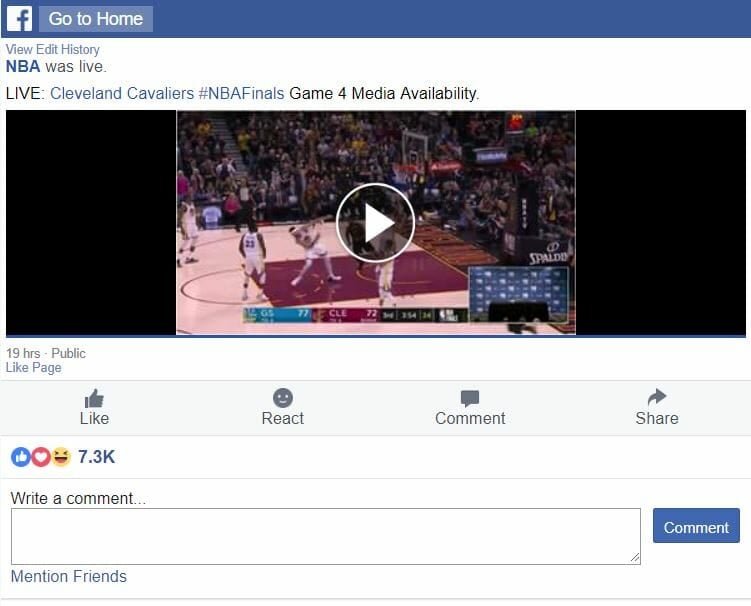 Click anywhere on the video player to open it in another link. Then right-click on the video, either while it's playing or paused, and select "Save video as." The last steps are to give it a name and location on your device to save to and press "Save."
You can also use the aforementioned apps—Friendly for Facebook and InShot Video Downloader for Facebook (Android only)—to download Facebook Live videos after they've been uploaded.
Need more help? Here's how to lock down your Facebook privacy settings and see who unfriended you. You can also unfriend someone on Facebook or block someone if it comes to that, and we can help you change your name on Facebook or disconnect Facebook from Instagram.
If you trying to clean up your account, here's how to delete a Facebook page, delete a Facebook comment, delete all Facebook messages, and delete photos from Facebook. Of course, you can always permanently delete Facebook, but there's no coming back from that.