Twitter is, inherently, a lesson in brevity. But a new tool could give us the freedom to contribute to a conversation with a few extra characters. The company is experimenting with a new feature, called "retweet with comment," that could change the way we share content. 
Twitter traditionalists, cover your ears.
Currently, you have two options when you want to share someone else's tweet. You can retweet, which republishes the tweet in your timeline like it's a celebrity guest appearance. Or you can quote the tweet, which allows you to tack on a few words of commentary.
The problem is, including the original tweet (including the user's handle) takes up valuable space, forcing us to suppress our thoughts even more beyond the already limiting 140-character count. 
The new feature would swap the "quote tweet" option with "retweet with comment." Users would then be given the full 140 characters to comment on the subject.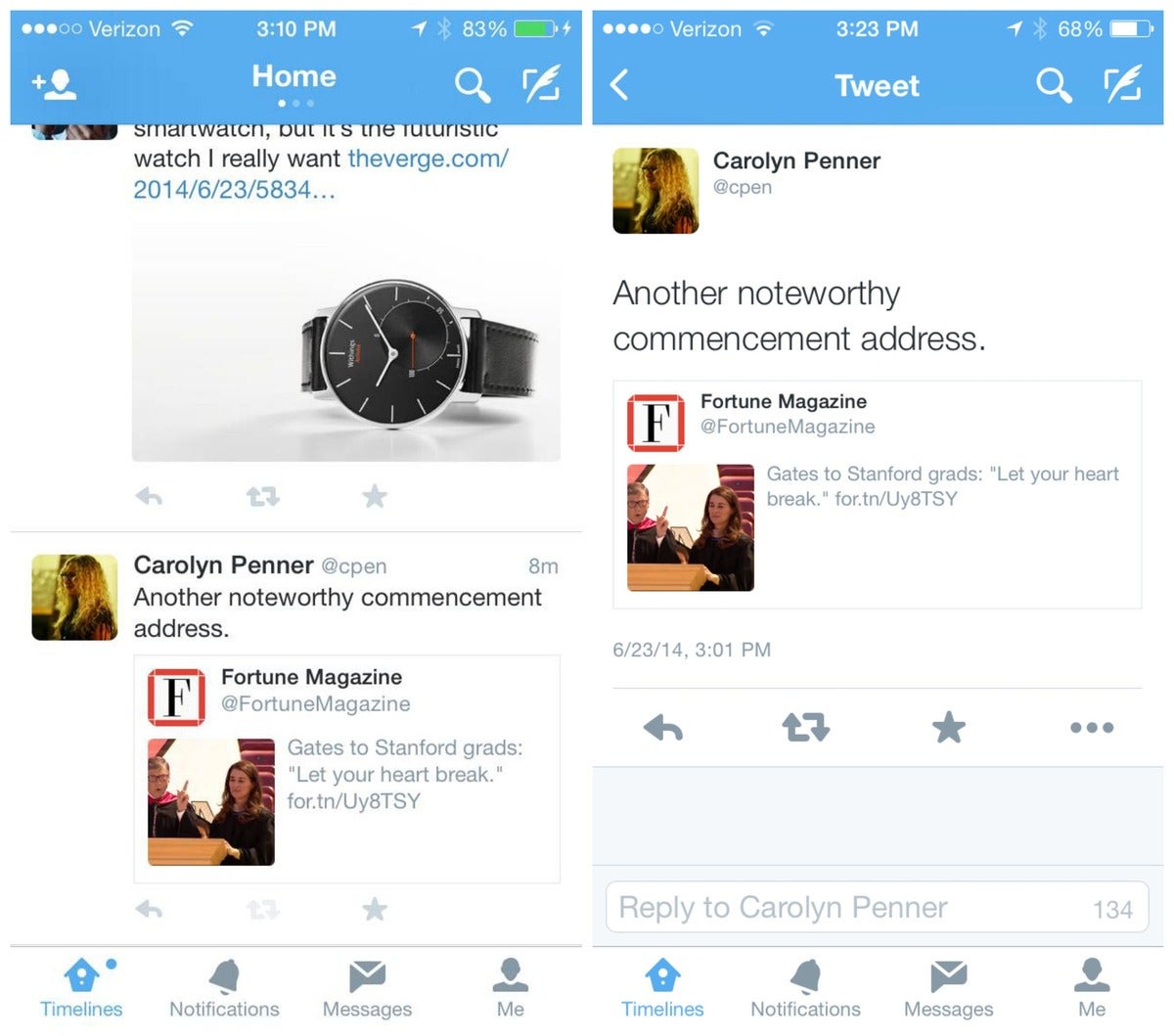 Screenshot via Mashable
On a Twitter feed, the user's commentary would show up as a tweet, and the retweeted material would show up underneath, in the same fashion that the company has integrated photos into our feeds. When clicking on and viewing the individual tweet, the original content would appear as what the company calls a Twitter Card, which pretty much means that the tweet would offer a preview of the linked content in hopes that you'll click on it. 
The feature is still available only to a limited number of users, some of whom were OK with the retweet status quo and voiced their reluctance to give into the change. 
i dont want to reply with comment .. i want to quote…

— ♏ (@tinyteezyy) June 20, 2014
Srsly twitter? I don't wanna "reply with comment" stop being lame. @twitter

— Łænã. (@Helloim_Rissaa) June 22, 2014
The company has not publicly commented on the subject. It's unclear if or when "retweet with comment" will become available for all users. 
H/T Mashable | Photo via Garrett Heath/Flickr