Fitbit has announced three very cool new fitness trackers. They range in price and capability and even size. One comes with heart monitoring, the market's latest favorite feature (what's more personal than your own heartbeat?).
They're very slick-looking, capable devices. But it's too late for them. It's too late for fitness trackers.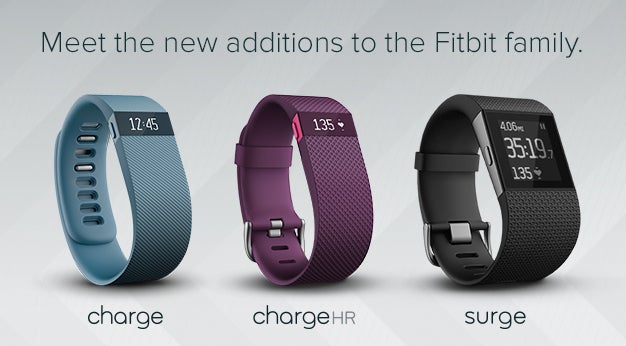 Fitbit is a legacy device, where fitness trackers are concerned. Before there was the Apple Watch, before there was even the Nike+ Fuelband or Jawbone Up, there was the Fitbit. It was a huge advance in technology, and a significant, necessary step (pillar, even) for the modern Quantified Self movement.
But we've moving past singularly focused fitness trackers, and right now Fitbit is starting to look like a glorified pedometer next to the competition.
 
The smartwatch
Obviously when you say "the smartwatch" and want to talk about fitness, it's assumed you're referring to the Apple Watch—or rather, the promise of the Apple Watch. (Fitbit is pointedly not working with Apple's new HealthKit platform.) Sure, it's not even here yet, and yes, it's going to come with an exorbitant, painful price attached. But if Apple is good at anything, it's getting us to shell out for a first-generation anything.
The Apple Watch will have a variety of fitness software, so you can create a cornucopia of health-related trackers in one. Its own software does everything a fitness tracker does, plus uses what Apple calls "a custom sensor that can measure intensity by tracking your heart rate." And its killer feature: doing absolutely everything else. 
Clearly Fitbit knows that it has to do more than just be a wrist-bound fitness tracker, since one of its latest models is essentially a smartwatch. Still, its feature catalog pales in comparison to what the Apple Watch will do.
The jury remains out on smartwatches, but consumers willing to gamble on them are going to hold out for the thing that can do the most. You're (hopefully) not going to see anyone wearing a fitness tracker and a smartwatch.
 
The smart shirt
As everyone keeps competing for our wrists, there are some more inventive fitness trackers out there. OMsignal, Athos, and Hexoskin are making waves with clothing that measures your activity.
There's a benefit to wearing a shirt that monitors you over a bracelet: It's one less thing you're putting on. There's no "in addition to." You have to wear a shirt to work out (or at least you should, you sweaty, disgusting monster), why not wear one that measures your performance?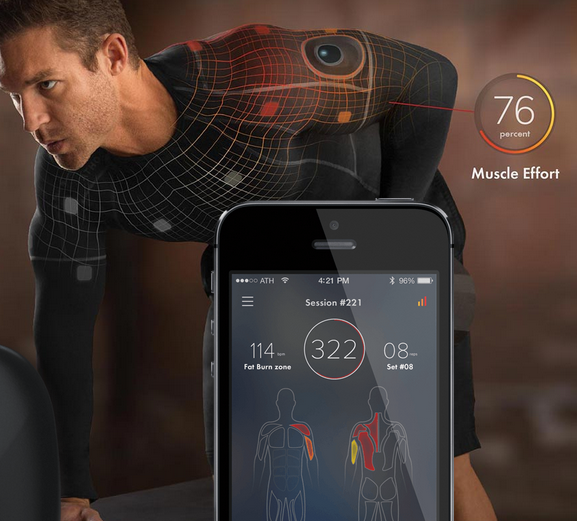 These products all have accompanying apps that work with your smartphone (or, unlike your Fitbit, your future Apple Watch) so you get a neat little display for all those body metrics.
It's certainly a departure from the direction the fitness-tracking market is moving (to the wrist, end of story!), but that's what makes it feel more like an alternative than a competitor. TL;DR: It's a new technology that doesn't erode other technologies, and it gives you lots options.
 
The, um, smartphone
Perhaps the most frustrating part about being a fitness device-maker right now is that the iPhone can do everything your product can. The iPhone 5S and iPhone 6 have the M7 and M8 motion coprocessor function (respectively), which means that these devices can collect motion data that they need to work as fitness trackers (and they can do it in the background without killing your battery). This means you could throw that bad boy into an arm strap, download the apps you want and/or enable HealthKit, and there you go: A fitness tracker. And you know, also your phone.
It's certainly the penny-saver's solution, and it's also ideal for anyone who's into this whole Quantified Self thing but also likes the idea of multitasking devices.
No one knows where the wearables world is going exactly, but as far as fitness trackers are concerned, we'll reach a limit. It doesn't mean people won't buy Fitbits, but the general rule is going to become if you're not going to be best, you've got to be the most novel. 
And the end of the day, we only have two wrists. We can only strap so many things to them. 
Photo via Fitbit