Microsoft is refreshing Outlook with a new set of features and a more streamlined interface as it competes against Google and Apple. Designed primarily for professional use, the email client is gaining features that will benefit both business customers and average consumers. The additions come just weeks after Google announced the biggest changes to its Gmail client in history. Like Google, Microsoft is hoping to bring features that make its service more efficient and convenient.
The update will be pushed out to all versions of Outlook, including the desktop app, iOS and Android mobile apps, and the Outlook.com webmail site, in the coming weeks.
New Outlook calendar features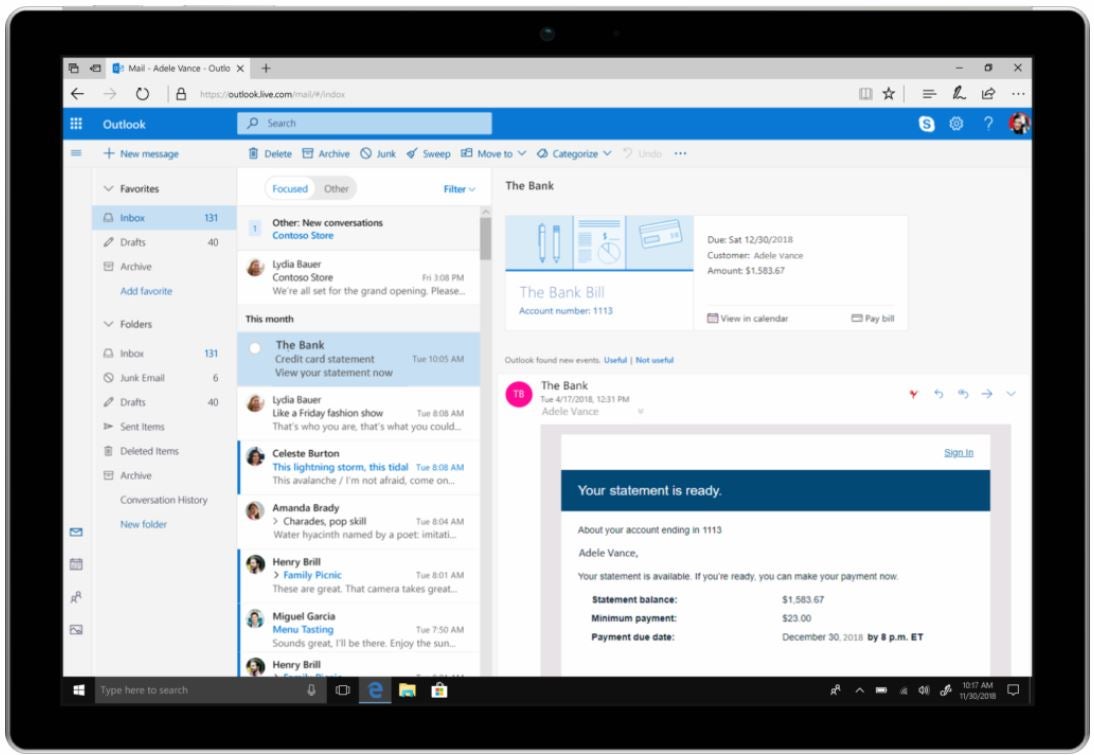 When the update rolls out, Outlook will start giving you reminders to pay your bills. It achieves this by sweeping through your emails looking for keywords, like "bill" or "pay" and capturing the amount you owe. It adds this information to a summary card and posts it to the top of your email on the day you owe the amount. Your calendar will also autofill with the important details and send you a reminder two days before the due date. It's similar to how Outlook (and some of its rivals) can send you alerts for travel reservations or tracking packages.
The Outlook calendar has also been improved to auto-populate meeting locations based on your history and most-visited destinations, like "my office" or "Starbucks." Once you start typing, the Bing search engine will show appropriate suggestions based on who you're meeting with, the meeting time, and your current location. After you've selected a spot, Outlook will add it to your calendar and use location information and traffic conditions to notify you when to leave. For business users, Outlook will keep tabs on which conference rooms are available.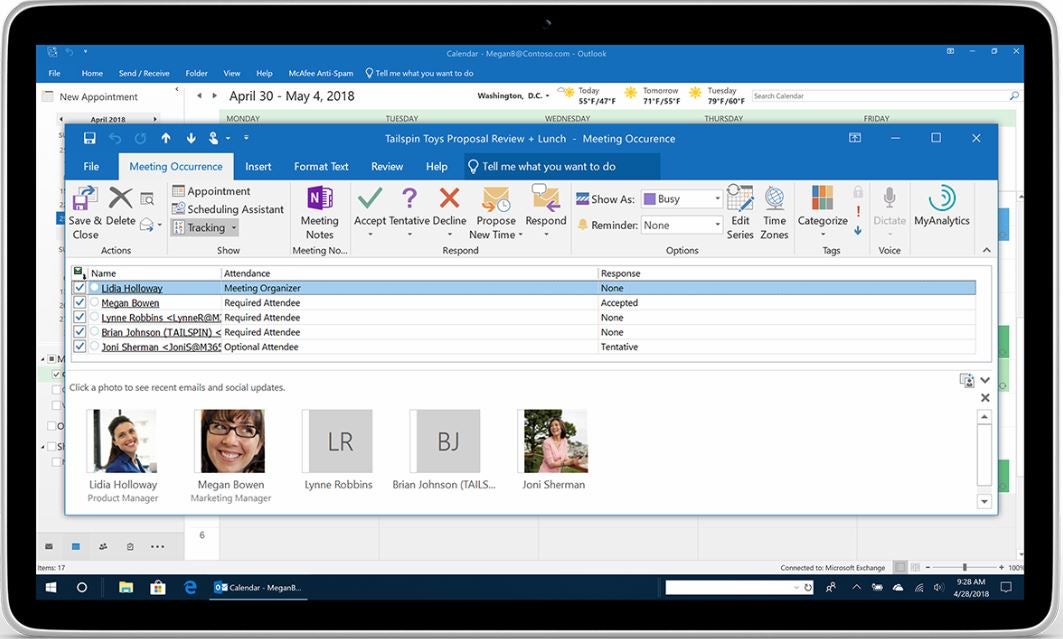 Outlook will now provide more insight into who is attending meetings, even for users who didn't organize them, a change that will make it feel more like Gmail or even Facebook. RSVPs will be publicly available so you can decide if you're needed at an event based on whoever else is attending. The person who created the event can also prevent attendees from forwarding it on to others.
Travelers and business users who work with people in other countries will benefit from improved time zone support. Now, Outlook users on Windows and Mac can set up a calendar entry in one time zone and end it in a different one. For example, you might put departure flight information in your local time zone and arrival flight information in the time zone of your destination. This way, you won't have to do the calculations in your head.
New Outlook features for mobile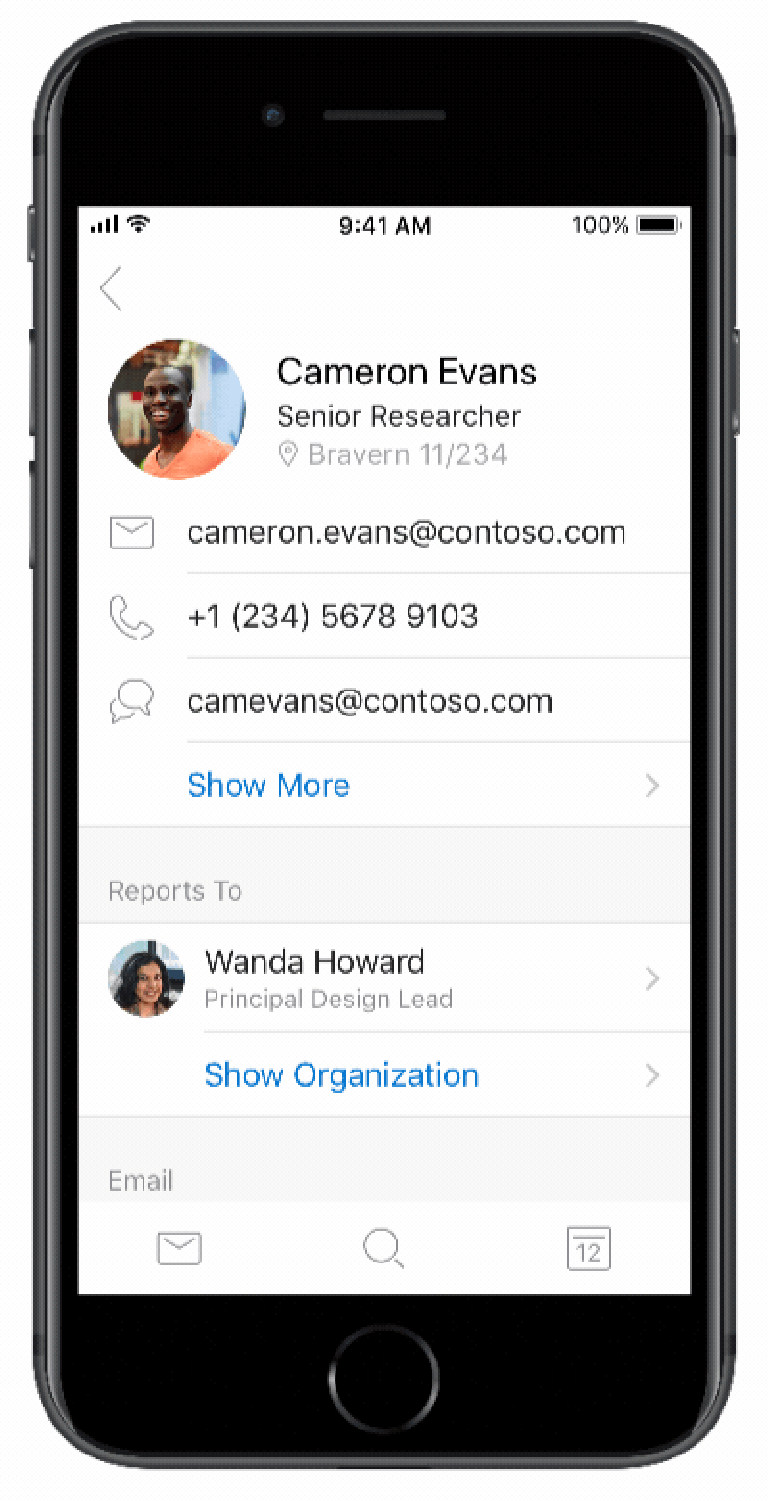 The Outlook mobile platforms are also getting revamped. Your contact entries in Outlook Mail will now include more occupation information, like specific job title and chain of command. The email client will also warn you when you're about to respond to an email you were blind copied on, an alert that could save you some embarrassment.
On the app side, Outlook will finally sync your draft emails on all devices so you can start writing on your phone and pick it back up on your laptop. There's also a new quick reply option at the bottom of your display that keeps your emails in view while making the conversation feel more like chat.
Another significant addition to Outlook mobile is what Microsoft calls "Office Lens technology." This new camera feature crops and enhances images taken of a whiteboard, photo, or document so they look scanned. Once the improvements are made, the photo is instantly embedded into emails so recipients don't have to open a file.
In June, both iOS and Android apps will let you tag your favorite contacts, which will appear at the top of your search results. There will also be an option to block external content so digital marketers can't see when you've opened their email.