It was only a matter of time before the monstrosity known as the iPhone 6 Plus started causing problems. Today, word is getting out that the 5.5-inch phone may be vulnerable to unplanned situational curvature.
In other words, the phones are bending, and they're not supposed to bend. They bend because people are putting them in their pockets, then sitting down, which is a reasonable thing to do. Call it Apple's #Bendghazi, if you will. Or #Bendgate. 
MacRumors highlighted the following forum post from a new iPhone 6 Plus owner:
Yesterday, I left at 10am with the iPhone in my left FRONT pocket of my suit pants. I drove 4 hours to a wedding, which also involved a lot of sitting during dinner etc but also 2-3 hours of dancing. I left at 2am and went to bed, driving home 4 hours back.

So in total, the 6 Plus was about 18 hours in my pocket while sitting mostly.

As I lay it on the coffee table and sat down on the couch to relax from the drive (yes, sitting again ), I saw the reflection of the window in the iPhones slightly distorted.
Another user posted the following photo of his clearly bent iPhone: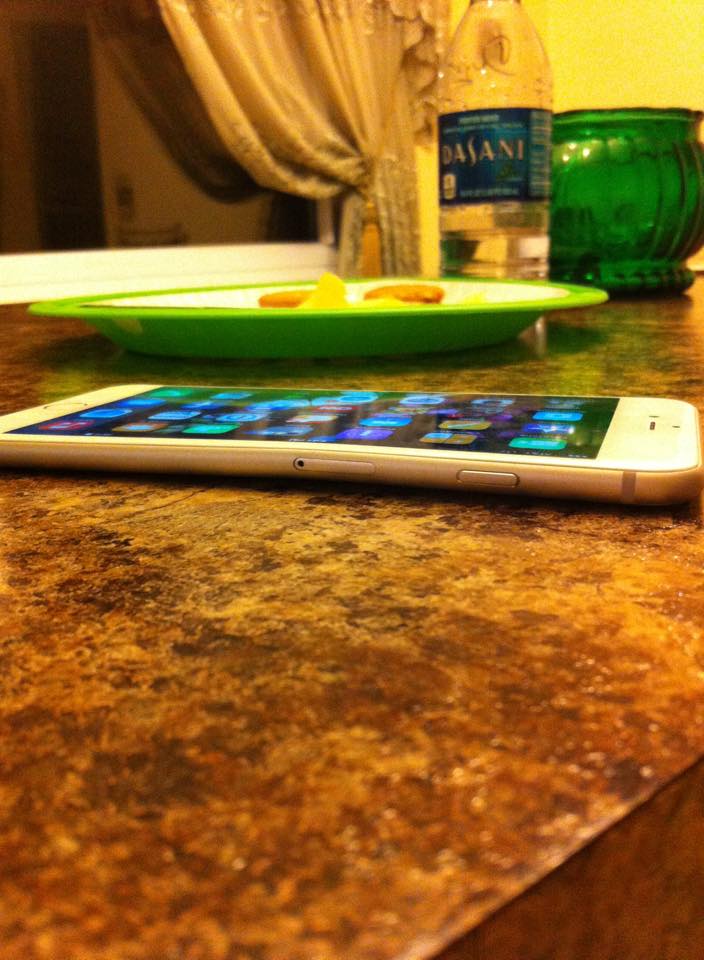 What's interesting about Bendgate/Bendghazi is that both of these MacRumors forum posters said they put their phones in their front pockets. Contrary to some reports, they weren't "sitting on" their iPhones. They were sitting down. The phone molded to the shape of their thighs.
On Twitter, the story became a fight between those concerned about Bendgate and those dismissing it as a First World Problem that was easy to avoid.
Love the apologists saying "well duh, just don't put your iPhone in your pocket!" What, am I supposed to buy a purse? #bendgate

— Brian Hough (@bwhough) September 23, 2014
Bloody hipsters and there skinny jeans…#bendgate https://t.co/SePfJsaNK1

— Oli Firth (@oliverfirth) September 23, 2014
You're pocketing it wrong #BendGate

— Jay Kannan (@jaykannan) September 23, 2014
If you own an iPhone 6 Plus, you should also own cargo pants. #BendGate

— Dave Smith (@redletterdave) September 23, 2014
Isheep trying to defend #BendGate amuse me

— Daniel Hartshorn (@ThinkDIGGITYDAN) September 23, 2014
The #Bendgate faux-controversy quickly spawned its own Twitter account. Its first two tweets were directed at Apple CEO Tim Cook and pretended to extoll the phone's "flexible display."

READ MORE:
5 reasons iPhone still beats Android
 
In July, rumors did surface suggesting that the iPhone 6 might have a flexible display. Those rumors did not come to pass, but it appears that some iPhone 6 owners are determined to make the dream a reality.
The question is, will these frustrated customers reach their breaking point, or will Apple bend over backward to fix them?
Here's a suggestion: Wear looser jeans.
Photo via SirMo76/Flickr (CC BY 2.0)