Future historians who study the English language are going to notice that, once smartphones became widely used, people's interest in ducks and ducking seemed to exponentially increase, particularly when they were angry.
We've all been there: We wish to convey a thought using the king of all swear words and, instead, we wind up sounding stupid.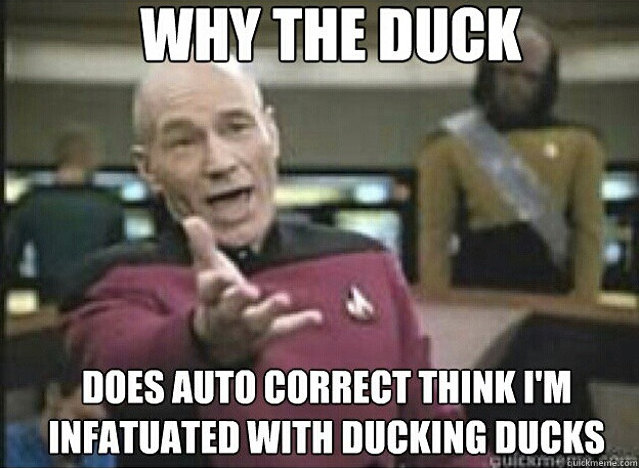 Image via itsonlycleo/Tumblr
Fortunately, BuzzFeedBlue is there to save the day with a YouTube tutorial on how to skirt your phone's family-friendly autocorrect. With precise instructions for both Android and Apple devices, it lays out a nice, legal hack to get your phone to speak in your own voice.
With such a tutorial now widespread, hopefully it will cut down on the number of times a single letter completely deflates the intensity of our text, causing us to cry out in despair "Oh shut!"
Photo via Robert S. Donovan/Flickr (CC BY 2.0)