People use Pinterest  to visually organize the Internet, but what's in it for you? In Pinterest for Your Interests, you'll find out. Our columns so far have been about animals, geeks, businesses, and celebrities. You can look forward to weekly columns on a wide variety of topics and interests. We're confident you'll find something just for you.
Pinterest's massive growth has been a double-edged sword for users. On one hand, it's attracted an ever-widening group of diverse pinners that stretch the site beyond fashion and interior design. On the other hand, it's also attracted thousands of no-good self promoters who are there for nothing more than to get eyeballs on their products.
On Pinterest's Etiquette page, the site encourages users to "try not to use Pinterest purely as a tool for self-promotion." That's not to say a little bit of self promotion is okay, but users are going to get bored—and suspicious—if they see nothing but product placement.
Today, let the Daily Dot take you through the Pinterest Hall of Shame. We'll take a look at some of the community's most egregious self-promoters, and then check out the Gallant to their Goofus. These are the guidelines on how—and how not—to use Pinterest.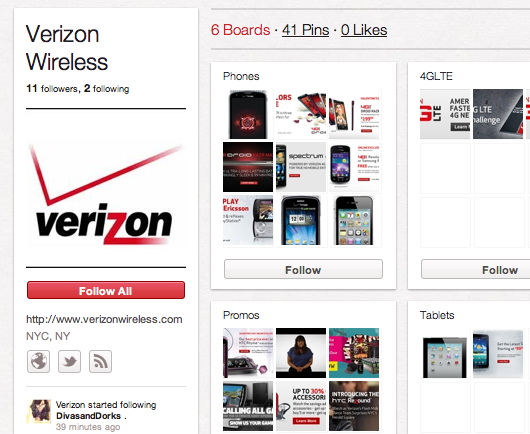 Problem Pinner: Verizon Wireless
Verizon has six different boards, all about itself. We don't see a single pin from somewhere other than the company website, and certainly no repins or comments to other users. It doesn't care about engagement; it's just looking to make a quick sale. And we feel used.
Model User: Advanced Micro Devices (AMD)
This semiconductor company hardly pins its own hardware, instead choosing to show how its gadgets fit into your lifestyle. For example, these printable Valentine's Day cards show you rather than tell you why a new computer might be a good investment.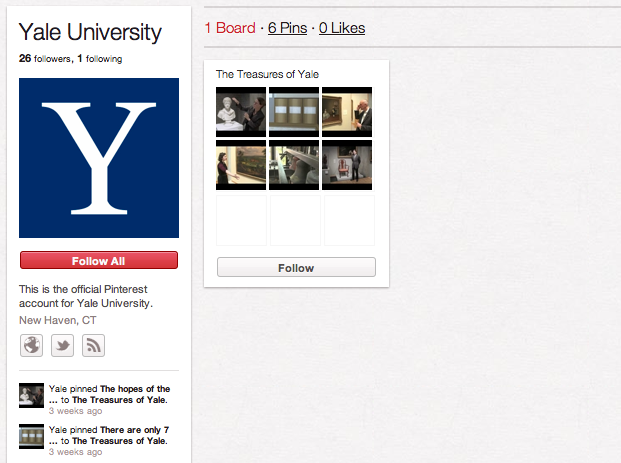 Problem Pinner: Yale University
For a school with such a prestigious reputation, Yale certainly doesn't have any smarts when it comes to Pinterest. It has only one board, exclusively filled with video content produced by the school itself. Plus, it's only following one other user? How snobby!
Model User: Drake University
Drake may be a much smaller school, but on Pinterest it's the center of a bustling community. It doesn't only have followers; it's following almost a hundred other users. Its 23 boards are varied, sharing favorite quotes, student study inspiration, and fashionable ways to wear school colors.
Problem Pinner: TOMS
For a shoe company based on such lofty ideals, TOMS is a bit closed-minded on Pinterest. Though from varied sources, all of its pins are photos of its own products. It's boring to look at TOMS shoe after TOMS shoe with no respite.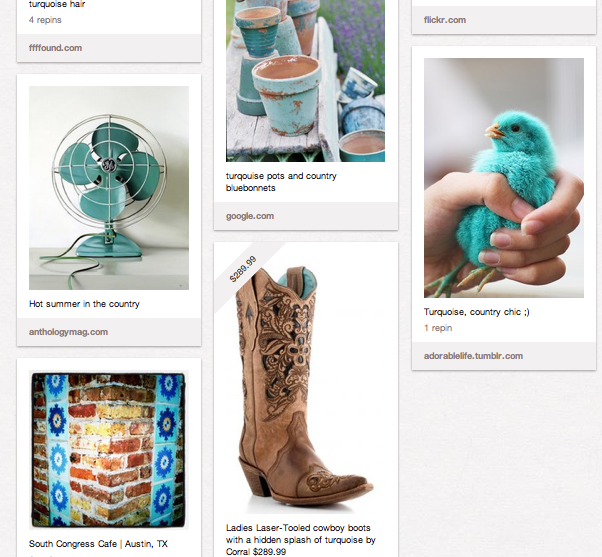 Model User: Allens Boots
Allens' has a boot for every occasion, and it uses Pinterest to let users discover that for themselves. Its Strawberry wine and Turquoise summer boards are like catalogues, showing the boots with matching outfits and the perfect spots to wear them. Allens participates on Pinterest instead of simply throwing its products at anyone who comes by.
Problem Pinner: Rotary International
To cut Rotary a little slack, it's in a tough spot already. Pinterest is a visual community, and sanitation and conflict prevention aren't exactly pretty pictures. As a result, it's left boards on those topics blank. It seems to have given up, posting mainly merchandise from its store.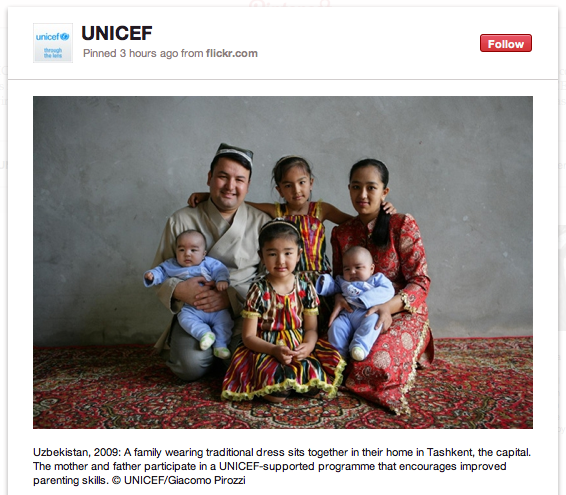 Model User: UNICEF
UNICEF is proof that Rotary has room to improve, and a lot of it. This nonprofit shares a similar mission, but has found myriad ways to show it visually, through the locations it visits and the people it advocates. It's clearly self promotional but people find the pins valuable because they tell a story in the way a consumer product never could.
UNICEF shows Pinterest's audience is a lot broader than some companies think: they've got 1,200 followers for their photography board, and have yet to post a single recipe.