New Yorkers live on delivery, and the staffers working out of the Daily Dot's Manhattan office are no exception. But while Seamless will bring you the bánh mi of your dreams, and that weed dealer usually shows up on the same day you called him, there's one thing we still find ourselves trudging out into the dreary world to purchase: booze.
That's about to change, however. The country is now rife with apps that will save you the embarrassment of buying Riesling in person or the trouble of lugging a Bud Light 24-pack to the apartment where everyone's watching the big game. To get a sense of which service may come out on top, we took stock of our liquor fridge—already filled to the point of bursting—and ordered a lot more alcohol anyway. Journalism lives! Here's how it all went down (our gullets).
We picked four competitors, primarily based on whether they were out of beta yet: Minibar, Drizly, Booze Carriage, and Thirstie. I would use the first, our intrepid sales director Dina Bloch the second, sex and tech writer EJ Dickson the third, and bureau chief Cooper Fleishman the last. At a suitable time of day for drinking in the workplace—4:00 pm or so, who cares—we launched our demands for premium intoxicants into the ether and waited.
Fourth Place: Minibar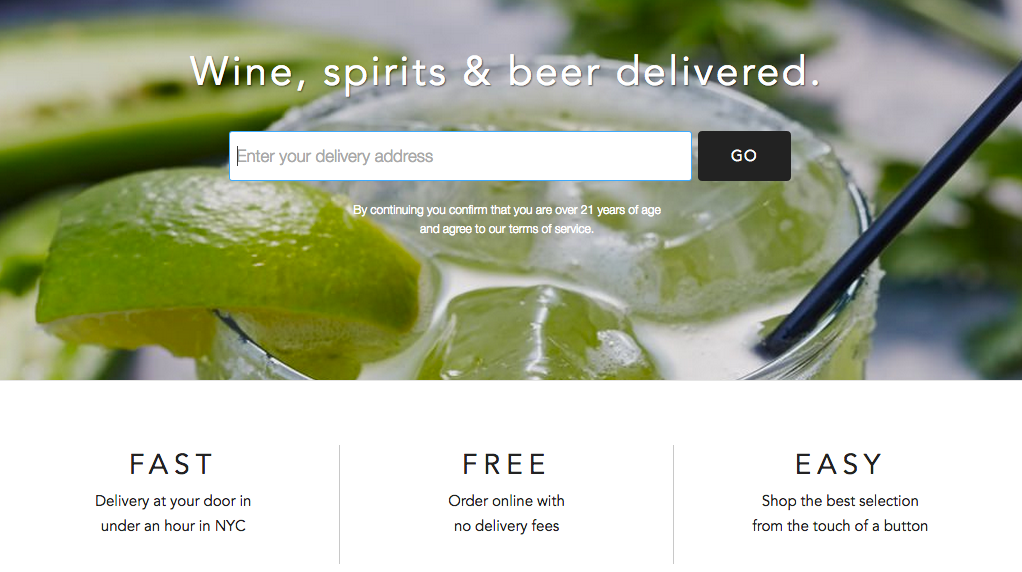 Despite our software and data engineer's recollection that Minibar would have you cracking a cold one in just 30 minutes, and the site's own promise to deliver within the hour, I was drumming my desk impatiently for a full 72 minutes before my two six-packs (Abita Purple Haze and Bell's Amber) showed up.
I'd already been annoyed to discover that I needed a cart with $25 worth of booze in it to use the service, and I was similarly displeased to find out that this beer had come all the way up to midtown from a store that the receipt suggested was in the East Village. On top of that, it wasn't refrigerated! But the guy who brought it did manage to find his way upstairs to our office without any specific directions. And the beer was still beer. There's always a silver lining, I find.
Third Place: Drizly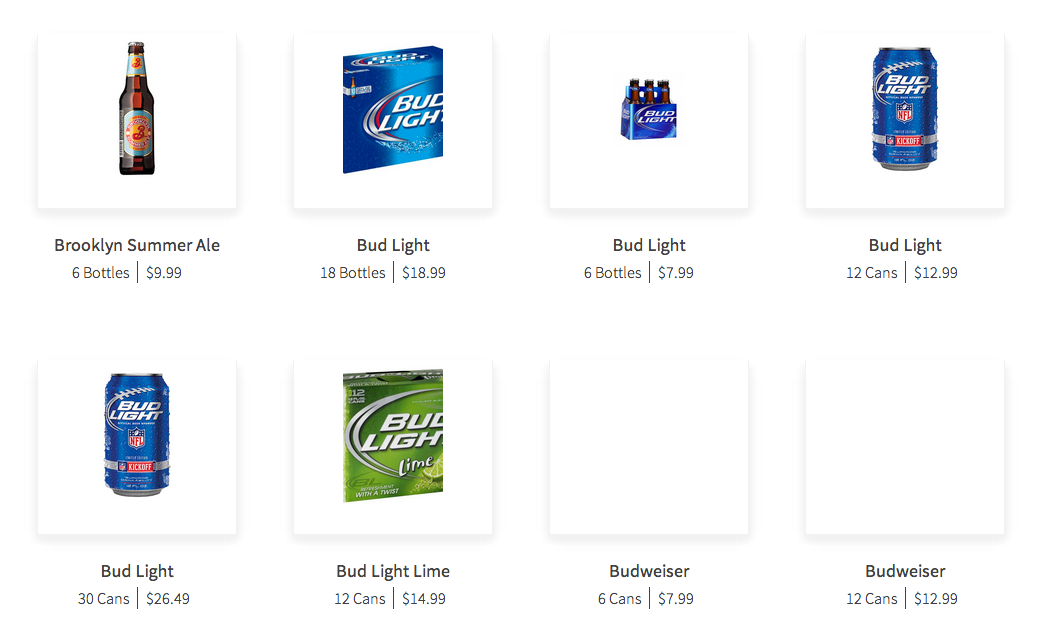 Dina's Drizly haul—a dozen Sierra Nevadas—actually may have been partly responsible for Minibar losing the race: The dude who brought my beers was also carrying hers, having transported them from the same far-flung establishment, which is apparently in bed with multiple booze apps, because the future is now.
But since these were cold and took exactly one hour (we didn't do a great job of synchronizing our initial orders, sorry), we had no choice but to give Drizly the edge here. A complimentary bottle opener would have been nice, however. Sure, we have our own lying around, but who wants to go the trouble of actually finding one? I rest my case.
Second Place: Thirstie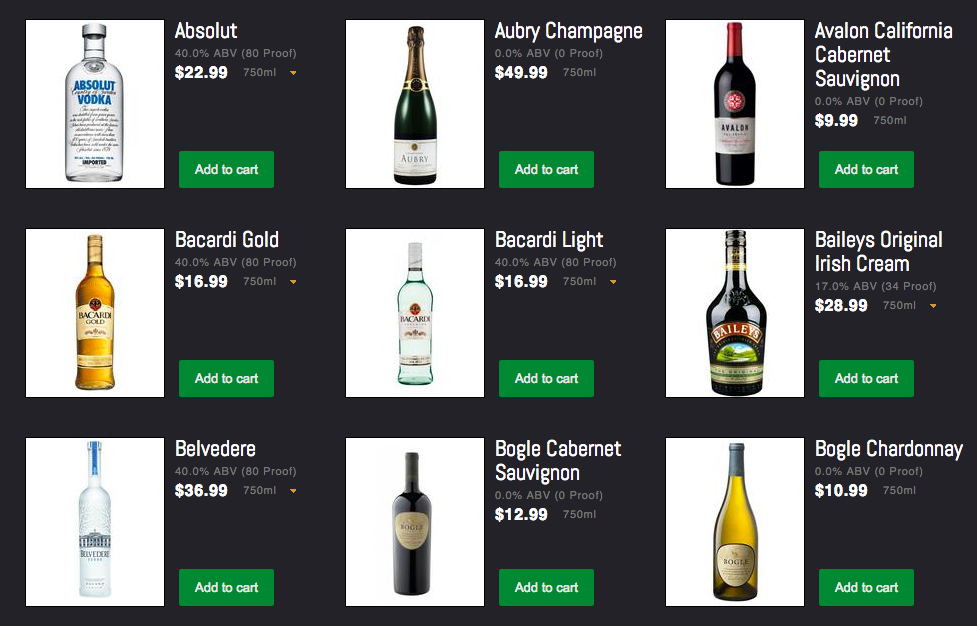 Cooper, probably the only sensible person here, kept his order simple, and he came out ahead as a result. One bottle of Maker's Mark showed up in 34 minutes and 10 seconds, well toward the "instant gratification" side of the 30-60 minute estimate. (I drowned my sorrows in this bourbon as it became clear that I'd picked the wrong horse.) "I asked him to text me and he did not," Cooper said of his delivery person. "He called instead."
The two-dollar tip was conveniently included, capping off an experience that was very positive overall, save one ungrammatical detail: "Major point-docking for the subject of this email: 'Your THIRSTIE order is on it's way!'" We may be drunks, Thirstie, but we still care about clean copy.
Winner: Booze Carriage
Summer is almost over, throw a #BoozeBQ this weekend. We'll deliver the booze and see you within the hour! Cheers :) pic.twitter.com/tRD842aPtB

— Booze Carriage (@BoozeCarriage) August 23, 2014
It's unfortunate that EJ won, since she was far and away the most likely to gloat. But with $27 worth of Dogfish Head 60 Minute IPA arriving in 25 minutes flat, she had good reason. A good brew was had by all.
Sip by sip, we left our weary workaday lives behind and floated up into the open arms of Dionysius, or whoever the Greek god of hops and barley is. It was only later that we realized what we'd become: coworkers who actually enjoyed one another's company. Shaking off this bizarre fantasy, we all left to drink the proper way: alone.
Photo by Baynham Goredema/Flickr (CC BY 2.0)